Exclusive: La Union locals express concern over construction of four-star resort
Save the pawikan!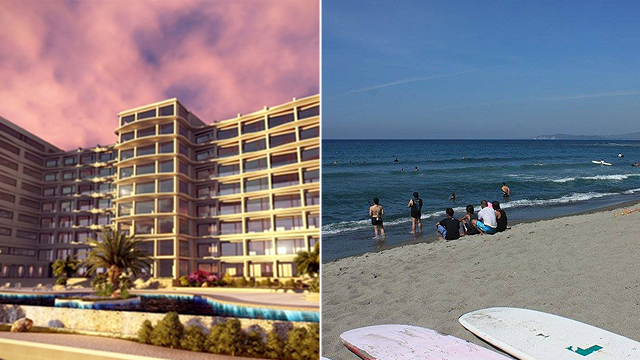 (SPOT.ph) La Union, fondly called eLyu, has been dubbed as the "Surfing Capital of the North" because of the eight-kilometer surf spot in Urbiztondo Beach, in San Juan. The swells in the area appeal to beginner and advanced surfers, especially since there are separate spots for soft waves breaking on sand bottom and for trickier waves breaking on coral reefs.
But it's not only the surfers that frequent San Juan during the North Swell (October to March) and South Swell (May to August). There's also the much-awaited Turtle Season (September to April) when the local pawikan, specifically the Olive Ridley Sea Turtle and Hawksbill Sea Turtle, nests in the large sand dune formations in Panicsican, San Juan. If sea turtles go extinct, you might as well say goodbye to swimming, surfing, and snorkeling (read: jellyfish infestation); feasting on seafood buffets; and the shoreline altogether. They're a huge part of the ecosystem—feeding on jellyfish, contributing to the abundance of marine life, and so on. So, it's of great concern that a global hospitality company is building a four-star resort complex in the area. Some La Union residents and business owners are not too excited about the idea.
"I'm not pro that kind of development, it's a good sign of progress. Pero that's too much. I hope we can preserve our beaches," says Maya, a resident. Al, an eLyu surfer, can't help but feel sad about his best friend: "Kawawa 'yong dagat." "We don't need this one in our community," asserts Ela, a bakery owner.
ADVERTISEMENT - CONTINUE READING BELOW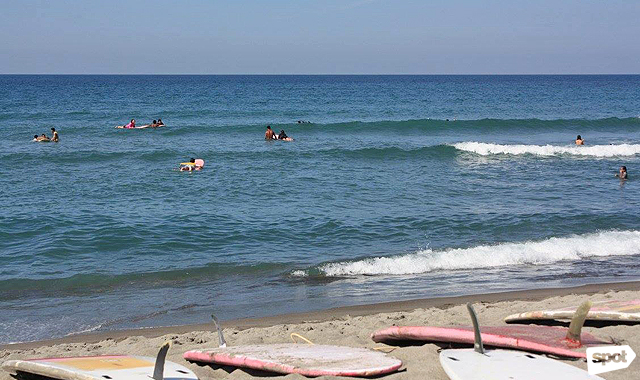 CONTINUE READING BELOW
Recommended Videos
Others are more hopeful.
"As a community, we come from a hopeful perspective that big business, environment and local community can co-exist and add value to one another. [The resort] hasn't done anything wrong by purchasing land, but has a lot to be careful about in terms of 'developing' the area. We can realistically see two options. One is where they DON'T execute well and damage local players, and the environment. Two, where they execute and partner with the community well, and where they could become a prime example for how business can become inclusive," — Tina Antonio of La Union Soul Movement
"Development will always present both opportunities for good, and reasons for alarm. In this case, the construction of a large commercial hotel is alarming for those who care about the environment that our beloved pawikans inhabit, and that we love to surf and play in. At the same time, there is wisdom in accepting givens (things we likely cannot change) that economic growth naturally presents, so that we can act effectively. There are forces we can resist, and there are waves we can ride." — Kiddo Cosio, owner of El Union
ADVERTISEMENT - CONTINUE READING BELOW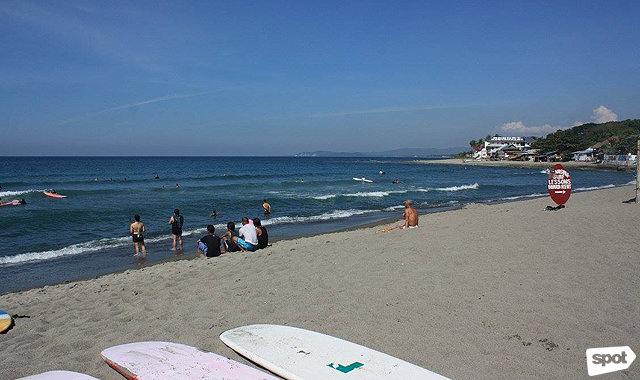 "The entry of large hotel corporations is a good indication of a growing market in San Juan. It will help boost tourism traffic in the province as well as provide thousands of jobs and experience for the local community. If all the processes entered to create the project are legal, I don't think that the community will protest it given that the hotel responsibly agrees to uphold the existing rules and regulations of the community most especially towards marine conservation and proper waste management." — Jeff Ortega, owner of Mad Monkeys and San Juan Surf School
"Aside from being a turtle nesting site, the stretch of beach in front of the resort development is also home to the San Juan sand dunes—a beautiful natural refuge that is an integral part of the local ecosystem and should be preserved. Buildings, development and people automatically mean more pressure and stress on the environment and its natural processes and rhythm. But a concerned and collaborative community can help mitigate the damage. It's better than giving up hope."  — Mia Sebastian, co-owner of Flotsam and Jetsam Hostel
ADVERTISEMENT - CONTINUE READING BELOW
"The construction CAN alter the natural landscape and will lead to the destruction of the natural habitat. We remain hopeful that we have an open mind and open heart in following some construction guidelines, that will minimize impact towards the environment." — Tobee Tamayo, founder of Coastal Underwater Resource Management Actions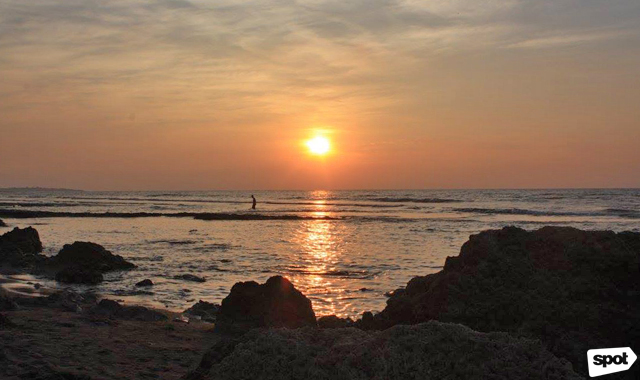 Coastal Underwater Resource Management Actions (CURMA) also pointed out the possible impact of the new hotel in San Juan, which covers 55% of the pawikan's nesting grounds. "We hope [the hotel] maintains the large dune tracts, not build on the salvage zone. Keep the structures towards inland instead closer to the break water. Maintain 100-meter distance to the shore break. This will be a safety measure for them from storm surges in the future and sand blast during big storms. Increased foot traffic will affect the sea turtles. There's also noise from guests. However, this can be minimized by following curfew during turtle season," explains Tamayo.
ADVERTISEMENT - CONTINUE READING BELOW
It is true that the upcoming project can boost tourism, economy, and progress in La Union. But at what expense?
UPDATE (December 28): In a Facebook comment to this article, Vice Mayor Miko Magsaysay pointed out that "the pawikan nesting grounds are found in Barangays Ili Sur and Ili Norte, the hotel will be located in Barangay Panicsican." Experts (Coastal Underwater Resource Management Actions), however, said (as stated above) that the local pawikan, specifically the Olive Ridley Sea Turtle and Hawksbill Sea Turtle, nests in the large sand dune formations in Panicsican.
---
Help us make Spot.ph better!
Take the short survey
Load More Stories