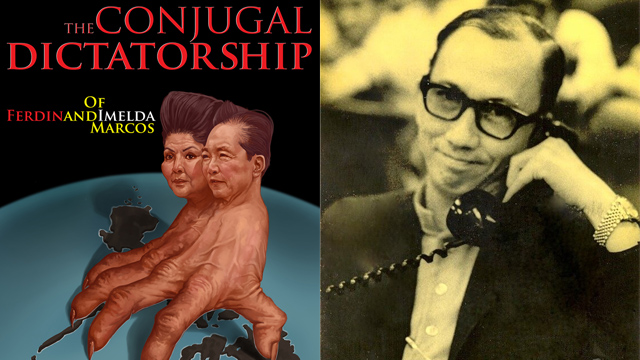 (SPOT.ph) Remember when President Rodrigo Duterte said that "there's no study, no movie" about the atrocities committed during the regime of deposed dictator Ferdinand Marcos? Well, aside from the number of Martial Law films and books, he might have forgotten Primitivo Mijares's The Conjugal Dictatorship of Ferdinand and Imelda Marcos, which was first published in 1976. This insider account takes a look at the personalities involved in the creation of Marcos's tyrannical and corrupt dictatorship, as well as behind-the-scenes events that even the best historical revisionist would have a hard time hiding.
ADVERTISEMENT - CONTINUE READING BELOW
It will be relaunched by the Ateneo de Manila University Press in anticipation of the 31st EDSA People Power Revolution, and we round up some good reasons why you should get your hands on it.
Expect only the truth.
Primitivo "Tibo" Mijares was Ferdinand Marcos's prized "media czar" and former chief propagandist until he defected in 1975. That's how much of an insider account this is. He took no steps to sugarcoat details, even to the point of self-incrimination.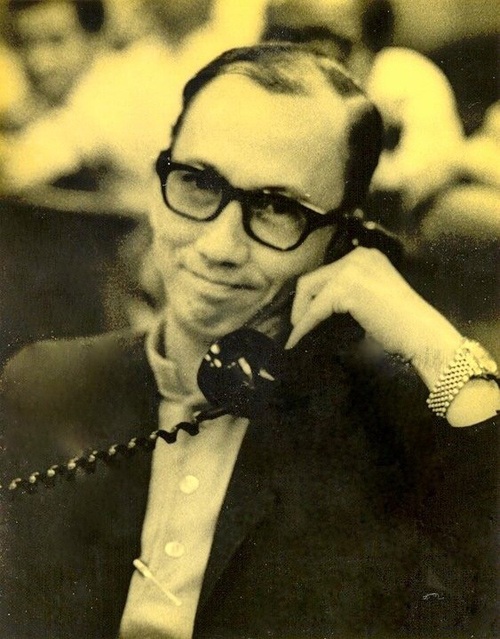 ADVERTISEMENT - CONTINUE READING BELOW
Recommended Videos
The author paid dearly after going against the Marcos regime.
Mijares went on a self-exile to the U.S. where he testified against Marcos in a committee hearing in June 1975. He attempted to return to the Philippines but was never heard from again.
Even his son was tortured because of it.
Tibo's youngest son, Luis Manuel "Boyet" Mijares, was abducted, tortured, and later found dead in 1977. He was 16 years old.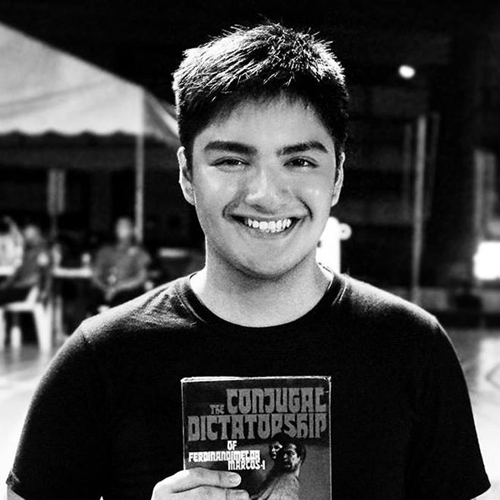 ADVERTISEMENT - CONTINUE READING BELOW
The new edition features a preface from a millennial.
In case you still think that we should just all move on from the atrocities of the Martial Law period, then you should hear from Joseph Christopher "JC" Mijares-Gurango, grandson of Primitivo Mijares. At 19 years old, he already knows what's what. "I was disgusted by how one of the darkest chapters in our country's history—and those who died fighting the dictatorship—could be whitewashed so shamelessly," he said.
It's the Mijares clan's response to the surreptitious burial of the dictator at the Libingan ng mga Bayani.
Weren't we all surprised? That dreaded day in November 2016 prompted JC to have his grandfather's book republished.
Its launch coincides with the 31st anniversary of the People Power Revolution.
The 1986 revolution along EDSA toppled the dictatorship, and perhaps there's no other date more apt to launch this insider account of the Martial Law regime.
ADVERTISEMENT - CONTINUE READING BELOW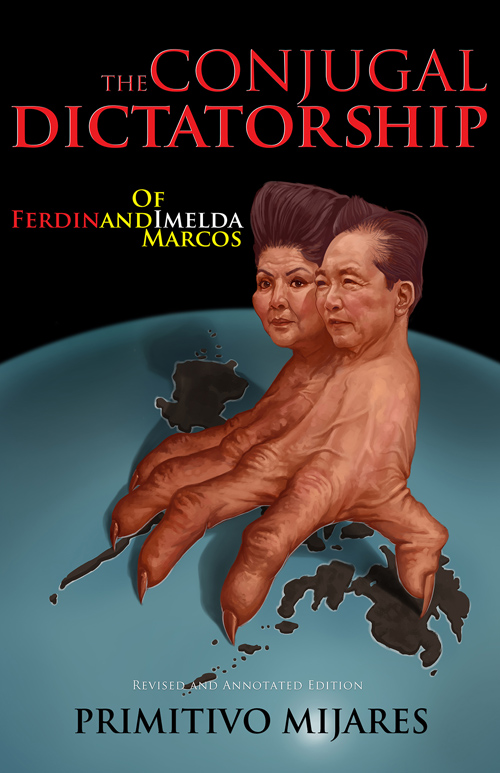 This is the third printing.
It was first published by Union Square in 1976, then again in 1986. Since then, the book has been out of print. "We want to show everyone that you didn't have to be alive then for you to fight against historical revisionism. Some of the people my grandfather wrote about in his book are survived by their children and grandchildren. And we will ensure that their memory lives on," JC said about the reprint.
ADVERTISEMENT - CONTINUE READING BELOW
The book launch will be attended by the next-generation kin of those who opposed the Marcos dictatorship.
Miriam Lacaba, daughter of late poet and activist Emmanuel Lacaba; Maria Serena Diokno, daughter of prominent Marcos critic Jose Diokno; and her nephew, writer and filmmaker Pepe Diokno, are all invited as guest speakers.
The book costs P650.
That's cheap compared to how much information it reveals. The new 812-page edition of The Conjugal Dictatorship of Ferdinand and Imelda Marcos is at P650 for the paperback and P1,000 for the hardcover version.
The launch of The Conjugal Dictatorship of Ferdinand and Imelda Marcos by Primitivo Mijares is on February 21, 4 p.m. at the Yuchengco Auditorium, Bantayog ng Mga Bayani, Bantayog Road, Diliman, Quezon City. The books will be available at the Ateneo de Manila University Press and other bookstores. For more information, visit The Conjugal Dictatorship's official website and Facebook page.
Share this story with your friends!
---
Help us make Spot.ph better!
Take the short survey
Load More Stories