#BiTwitter was the self-love party the bi community needed
Filipino bisexuals included.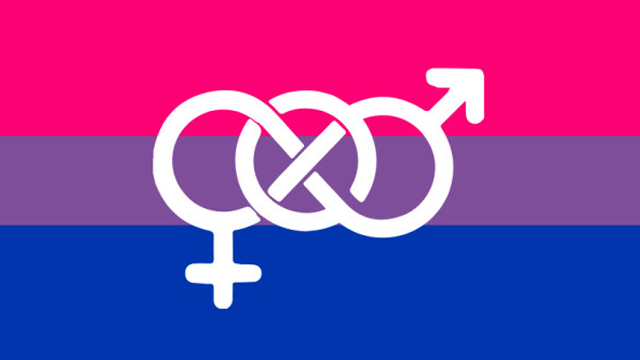 (SPOT.ph) The Philippine Internet of Things caught the tail-end of a most-welcome (and trending!) Twitter party via the #BiTwitter hashtag on March 30: Bisexuals all over the world so-very-casually took to their accounts to celebrate themselves, gracing feeds with selfies upon selfies—to announce their very existence, to declare their very selves. So many beautiful people blessing a hashtag, so suave, so jaunty and cool, so brave in their nonchalance.
me going through #gaytwitter #bitwitter and #pantwitter seeing all these beautiful, handsome, smiling & proud faces pic.twitter.com/TcCKrbfnfo

— kar | shinee world v (@5HINEESBACK) March 30, 2017
Each member of the fantastically diverse and delightfully fluid alphabet soup of queer identities faces its own brand of discrimination from a hostile-by-default world, but bisexuals have historically faced a unique kind of questioning: Is bisexuality even real?
(Yes.)
Isn't this just a phase within a phase? (No.) Aren't you just confused about being confused? (No.) Aren't you just experimenting? (No.) Aren't you just gay? (No.) Aren't you just a straight person crushing really hard on someone? (No.) Are you just doing this for the attention? (No.) If a tree falls in a forest and nobody's around to hear it, are you more straight or are you more gay? (Urgh.)
ADVERTISEMENT - CONTINUE READING BELOW
i think these are some important graphs for #BiTwitter pic.twitter.com/FrjDryXWit

— mol (@drumvinyls) March 29, 2017
It's odd, really, because it's fairly simple: If you're attracted to both men and women, then you're bisexual. No need to nitpick the ratio of attraction, as critics of bi folk tend to do. You know how it goes: "I like my women like I like my men… That's it. That's the joke. I am bisexual."
Apparently #BiTwitter is today's hashtag so henlo I'm cute pic.twitter.com/qO2YQhgT2I

— isa ???? (@larisangela) March 30, 2017
how does that n-sync song go again?

bi bi bi#BiTwitter pic.twitter.com/LtsZuPI8x2

— william (@ewwitswilliyum) March 30, 2017
#bitwitter is a thing omg bless u all pic.twitter.com/ESD3ZzdFGI

— Sasha Martinez (@othersashas) March 30, 2017
Bisexuality isn't a phase and it isn't invalid because you have a boyfriend/girlfriend. Bisexuality is valid. You are valid. #BiTwitter ????????????

— Millennial of Manila (@MillennialOfMNL) March 30, 2017
In a culture where queer folk constantly struggle for both identification and validation and representation, bisexuals swarming the Internet—on their own terms and of their own agency—is a peek into a happy, heart-warming, heart-bursting movement.
CONTINUE READING BELOW
Recommended Videos
And. To our bi bbs who took to the hashtag and who could not bring themselves to announce their sexuality just yet: Please know that we are all rooting for all you darlings, and you are very much welcome to join us any time you please. There's enough love to go around.
Share this story with your friends!
---
Help us make Spot.ph better!
Take the short survey
Load More Stories