The Brand That Watch Collectors Don't Want You to Buy
Well, the secret's out.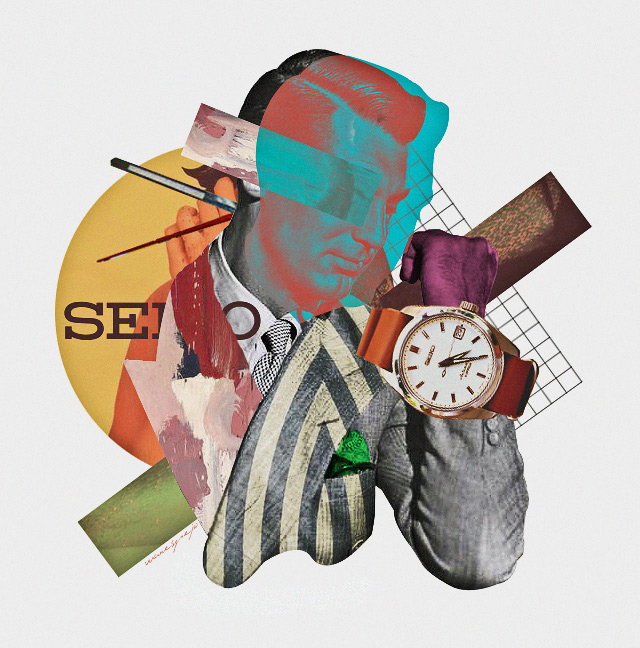 (SPOT.ph) The Prime Minister of Japan, Shinzo Abe, wears one. Ellen Ripley wore one when she battled aliens. Ramon Ang wears one to meetings and, if he likes you, will take it off his wrist and give it to you. The manong security guard at the mall has one. And after years of saying that I'd never collect watches because I'm already deep down the rabbit-hole with hi-fi audio and fountain pens, I have one as well.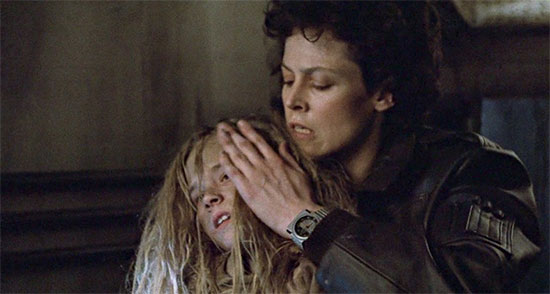 ADVERTISEMENT - CONTINUE READING BELOW
Ripley and her timepiece of choice
I bought a Seiko because I felt that as a middle-aged man I ought to have a watch to pass on to my children along with my debt, but the budget of a writer is not substantial. After a bit of research on the Internet I made my first purchase—at the time I didn't think there was going to be a second. I was lucky in that I found someone at the Philippine Watch Club who gave me a fair price, a square deal, and lots of good advice.
One of the things I discovered is that Seiko is a crazily large company. They are known for cheap, reliable quartz watches: In fact, they invented cheap, reliable quartz watches in 1969, which is why the Swiss manufacturers fled upmarket into the luxury market. Seiko makes wall clocks, travel alarm clocks, GPS watches, NTP servers, and, under its Epson brand, printers and rangefinder cameras. It also makes affordable mechanical watches in a way that the Swiss haven't been able to do until very recently, when Swatch released a series of unusually constructed pieces under its Irony label.
CONTINUE READING BELOW
Recommended Videos
Speaking of irony, the most expensive Swiss watches (Patek Philippe, Vacheron Constantin, and Audemars Piguet) have their reputation because they make everything in-house. So does Seiko—hey, if you can make printer toner you can make your own movements. Who doesn't? Just about everyone else, including Omega.
An investment-grade luxury Swiss watch is ultimately rather boring unless you're a millionaire. It tells the time; you receive compliments. It announces that you're an Important Person. But for a collector one is never enough. And that's why Seikos, which start at P5,000 for a brand-new Seiko 5 or second-hand "Sea Urchin" are great fun. Most of them are in the range of P15,000 to P20,000, which is serious but not crazy money. Then you can flip them, or trade up by adding a bit of cash, or consolidate them to buy—no, not a Swiss watch, but an upmarket Seiko, or a rare vintage piece.
ADVERTISEMENT - CONTINUE READING BELOW
Whether it's a sign of economic downturn, or a passing fad, or because lots of people have been visiting Japan lately, collecting Seikos has suddenly become a thing. The veteran collectors are a little bit annoyed because the newcomers have been driving prices up; while some unscrupulous merchants have started posting crazy prices. Authorized dealers have had to lower their prices to compete with the thriving gray market of pieces coming in from Japan, and are beginning to stock the coveted pieces intended for the Japanese domestic market.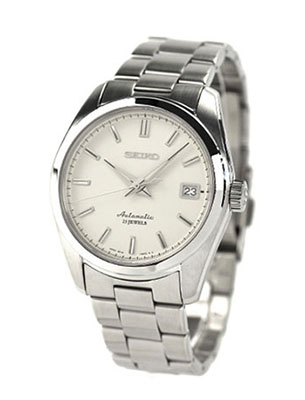 Seiko SARB035
The white SARB035 is about a perfect a watch as you can find. It's about U.S. $350, has a manageable 38mm diameter for Asian wrists, and has the latest 6R15 movement—Seiko's answer to the ubiquitous Swiss ETA2824 which you'll find in just about everything, including most Tudors. There are cheaper movements that rattle a bit and the cheapest mechanical movement in current production, the 7S36, can't even be hand-wound if it runs down: You have to shake it vigorously from side to side. On the upper end of the scale we get decorated movements until you reach Grand Seiko Spring Drive, which can cost more than a base-model Rolex.
ADVERTISEMENT - CONTINUE READING BELOW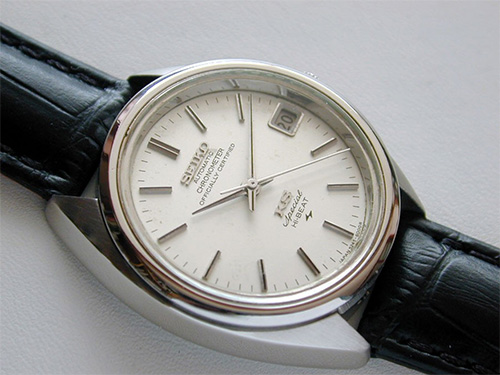 King Seiko
But most of us will be happily trading our Sumos, Samurais, Shoguns, Turtles, and other mid-level watches. Some are into chronometers from the 1970s, the so-called UFOs. Some are into the dress watches from the 1960s, like the King Seiko and Lord Marvel. Some people collect watches made in the month they were born—there's actually a website dedicated to the month and year of a Seiko from its serial number. Some like modding, or replacing everything from the ceramic bezel to the hands. You won't want to do that with your Patek while looking after it for the next generation.
Collecting Seikos is about fun and camaraderie, worlds away from the condescension of attendants at posh boutiques and handling watches with white gloves. These are timepieces meant to be banged around, actually worn while swimming or diving (how many Submariner owners would?), tinkered with—many owners of expensive watches say that their Seikos often get more love and wrist time than their more precious investments. They tell time just as well, but are a gazillion times more fun.
ADVERTISEMENT - CONTINUE READING BELOW
---
Help us make Spot.ph better!
Take the short survey
Load More Stories