The Beginner's Guide to Comic Books
Let us be your comic book buddy as we introduce you to this amazing visual and written form of entertainment.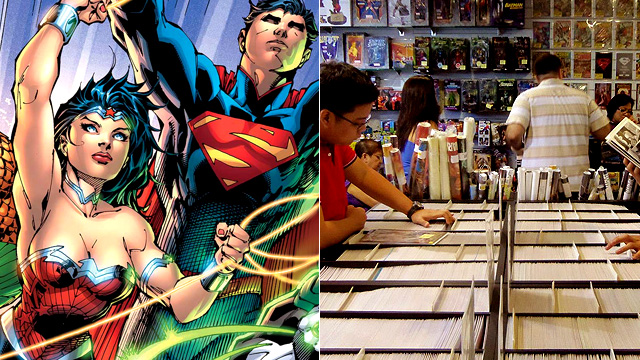 (SPOT.ph) So you've enjoyed all the Marvel and DC movies and TV shows, and the source material has piqued your interest. Maybe you want to experience more of your favorite characters' stories or you think this is a medium that appeals to you. Either way, be prepared to enter an exciting world unlike any other. Getting into comic books can be an uphill battle because of its long history, the many different ways to read comics, and the high prices, but fear not! Here are a few questions and answers that will take you up, up, and away through this incredible synthesis of written prose and visual art.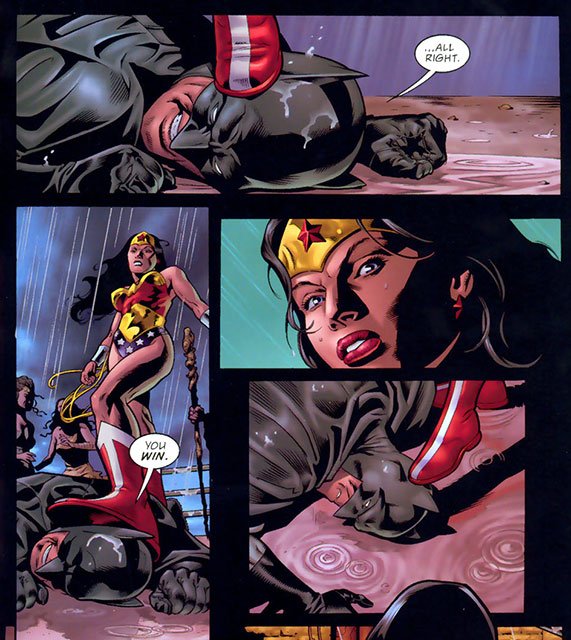 ADVERTISEMENT - CONTINUE READING BELOW
What's so great about comic books anyway?
Ever wonder what would happen if a novel and a painting had a baby? If you can wrap yourself around that concept, that baby would be a comic book! Comics are sequential art—they tell a story through pictures with the help of text (word balloons, captions, thought balloons, and sound effects). Separately, cool looking visuals and riveting writing are entertaining but when put together in the right way, it can be a cathartic experience.  
Is there a proper way to read a comic book?
That combo of art and words can be jarring to any new reader. It may be hard to choose between looking at the images and reading the words but it really doesn't matter what sequence you do it in. You can read it like a novel or magazine: left to right, top to bottom. Once you get used to it, you don't notice the panels of art or the boxes of words, it all becomes the proverbial "greater than the sum of all its parts."
CONTINUE READING BELOW
Recommended Videos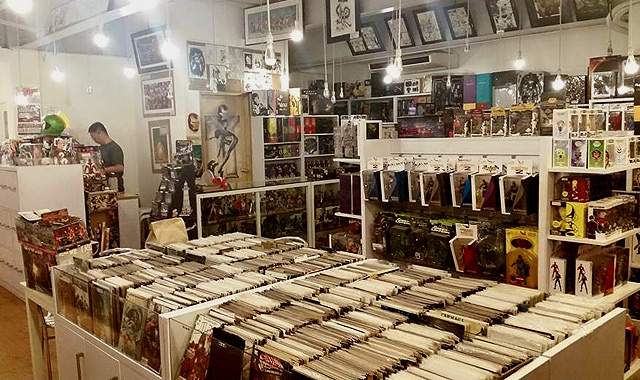 ADVERTISEMENT - CONTINUE READING BELOW
Where do I buy comic books?
These days, you can go to the nearest local comic store to buy the latest single issues (these are the regular 30-pagers). Most bookstores offer a large selection of trade paperbacks (a.k.a. trades, compilations of four to six issues which usually tell a complete story) and graphic novel (which tells done-in-one story). For comic book stores, go to Comic Odyssey, DK Collectibles, Planet X, Filbar's, and Comic Quest. For bookstores, go to Fully Booked, National Book Store, and Book Sale. You can also purchase digital comics online. Comixology and Amazon Kindle offer single issues, trades, and graphic novels. Digital comics will save you on actual storage space.
How do I catch up with the story if this has been around for decades?
Characters like Captain America and Superman have been around for ages and they have thousands of issues. Their more recent titles are the best jumping-off points and most of the comic book incarnations are similar to their live-action counterparts. Each Marvel comic book has a recap page that drills down who the character is and brings the reader up to speed on what's been happening. There are online resources providing up-to-date histories of all these characters, so even though Jane Foster is Thor and there are two Captain Americas right now, you'll understand how that happened.
How do I choose the comic book format that will work best for me?
Try out a random single issue of a character or genre you're interested in, just to get a feel for it. Then you can proceed with the first (fun) phase of comic book reading—the treasure hunt! Whatever issue you select, each one is usually part of a storyline, so seek out the remaining issues to complete it or look for the trade paperback. That story is part of an ongoing saga for the title; the same way an episode is part of a season for a TV series. If you prefer a comic book with a definite beginning and an end, you can either look for a graphic novel or trades that collect the complete series (the more expensive option is to look for the omnibus hardcovers).
ADVERTISEMENT - CONTINUE READING BELOW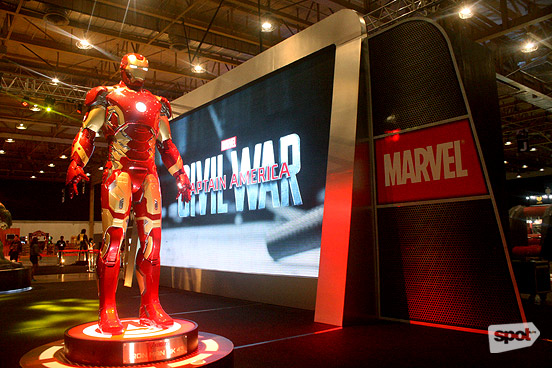 What are the most affordable ways to buy comic books?
Most trades are value for money, offering bonus features like alternative covers, character sketches, scripts, and reprinted comics, plus they are cheaper in the long run, compared to buying the singles. Fully Booked, National Book Store, and Comic Odyssey sell their books at a discount (get in touch with them on their respective Facebook pages) during comic book conventions or events (Free Comic Book Day, Komikon, and Asia Pop Comic Con). For the lowest discounts, go to Amazon Kindle and Comixology—they have sales for a select group of titles every week. They usually coincide with comic book events such as the release of a new comic book movie.
How do I choose what my next comic should be?
Each comic book title has a creative team led primarily by the writer and the artist. Their stint on a title is called a run. If you like the character and the stories they are in, it's largely because of their words and art. When their run is done, a new creative team takes over. We suggest giving their first issue a try. If you like it, continue collecting the title. If not, drop it. You can research online what the other excellent runs for the character. Try these runs out to discover which creators' styles suit you. From there, we suggest following titles written by those creators. Another option is to talk to the guys manning the comic book store. Many of them are more than willing to get new customers and would gladly recommend titles. Also, if you just happen to have a good friend who's a comic book fan, we're sure he'll be excited to recommend some favorites as well.
ADVERTISEMENT - CONTINUE READING BELOW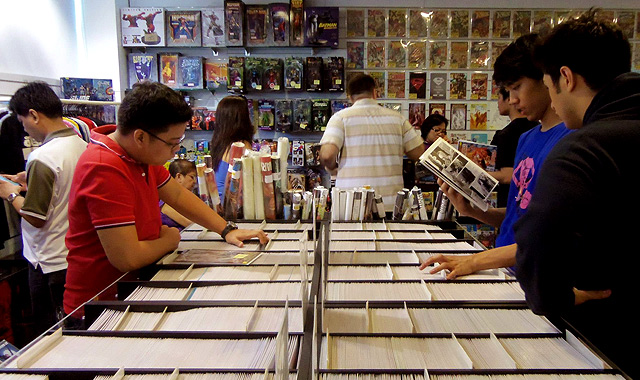 Where's the best place to meet people who are also into reading comic books?
The best place to meet fellow geeks is at a comic book convention mainly because you can find a lot of the best artists in the industry there. They are approachable and are more than willing to talk about their work and comic books in general. You can also visit the creators' tables (a mix of veterans and newcomers), check out their work, and start chatting them up about what's happening in the latest titles. Check out your local comic book store on new comic day (usually Wednesday), the day the latest batch of titles are released. Enthusiastic geeks like to buy their titles on the day itself.  Comic book reading is a very quiet pastime, so most seasoned geeks understand the need to connect and are willing to share their comic book knowledge with newcomers.
ADVERTISEMENT - CONTINUE READING BELOW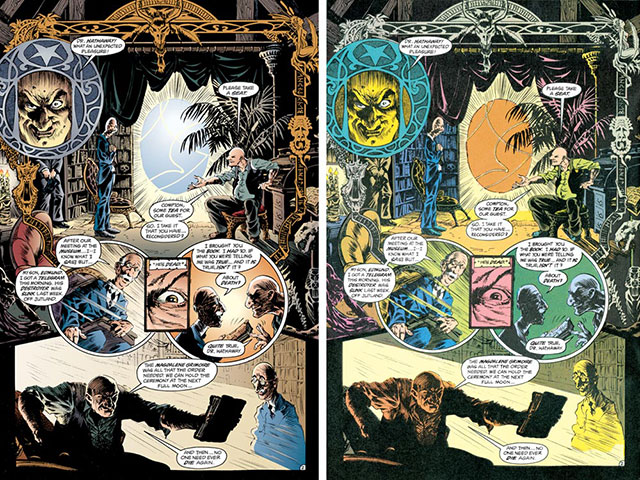 Which comic book title should I start with? Is it all just superhero titles?
Choose titles based on the movie or television series that you enjoy since that's where your interests lie anyway. If you are curious about the medium but aren't really into superheroes, not to worry: From drama to science fiction, there's a comic book title to suit your tastes.
Here's a starter kit of trades (indicating the specific issues collected if you want to buy the singles) based on some of the most high profile comic book movies and television shows today. They capture what's great about the character and the medium, plus they make for excellent introductions to the characters.
Wonder Woman: The Hiketeia by Greg Rucka and J.G. Jones (the hardcover is out of print but it can be found in Wonder Woman Vol. 1 by Greg Rucka)
ADVERTISEMENT - CONTINUE READING BELOW
Ultimate Spider-Man The Complete Collection Vol. 1 (Issues 1 to 13) by Brian Michael Bendis and Mark Bagley.
Justice League Vol. 1: Origin (Issues 1 to 6) by Geoff Johns and Jim Lee
PunisherMax Vol. 1 (Issues 1 to 5) by Jason Aaron and Steve Dillon
Wolverine Vol. 1 (Issues 1 to 4) by Frank Miller
The Walking Dead Vol. 1: Days Gone Bye (Issues 1 to 6) by Robert Kirkman and Tony Moore
Preacher: Gone to Texas (Issues 1 to 7) by Garth Ennis and Steve Dillon
S.H.I.E.L.D Vol. 1: Perfect Bullets (Issues 1 to 6) by Mark Waid et. al.
Flashpoint (Issues 1 to 5) by Geoff Johns and Andy Kubert
Green Arrow: Quiver (Issues 1 to 10) by Kevin Smith and Phil Hester
Supergirl: Girl of Steel (Issues 0 to 10, and 12) by Jeph Loeb and Ian Churchill
Archie Vol. 1 (Issues 1 to 6) by Mark Waid and Fiona Staple
The Immortal Iron Fist: The Last Iron Fist Story (Issues 1 to 6) by Ed Brubaker, Matt Fraction, and David Aja
Thor: God of Thunder: The God Butcher (Issues 1 to 6) by Jason Aaron and Esad Ribic
If you like science fiction: Fear Agent Vol. 1 (Issues 1 to 4) by Rick Remender and Tony Moore
If you like horror: American Vampire Vol. 1 (Issues 1 to 5) by Stephen King, Scott Snyder, and Rafael Albaquerque
If you like crime stories: Kill or Be Killed Vol. 1 (Issues 1 to 4) By Ed Brubaker and Sean Phillips
ADVERTISEMENT - CONTINUE READING BELOW
If you like supernatural fantasy: Sandman Vol. 1: Preludes and Nocturnes (Issues 1 to 8) by Neil Gaiman and Sam Keith
Share this story with your friends!
---
Help us make Spot.ph better!
Take the short survey
Load More Stories