3 Times the Department of Tourism Was Failed by the Internet
Or, three times the DOT could have really used some good googling skills.
(SPOT.ph) It's been less than a day since the new Department of Tourism campaign video was released but it's already in hot water for allegedly being a rip-off...again. Unfortunately, this isn't the first time! Remember these?

"Pilipinas Kay Ganda" Logo (2010)
The "Pilipinas Kay Ganda" campaign was immediately met with criticism not only for its uninspired words but also for a logo that was too similar to that of the Polish tourism campaign, "Polska." The two had the same font, colors, and even the playful use of a tree for the letter L.
ADVERTISEMENT - CONTINUE READING BELOW
Then Tourism Sec. Alberto Lim admitted the similarity but denied plagiarism allegations. "There are similarities, pero sa pagkakaalam ko...sa atin mas makulay," he said in an interview with ABS-CBN. Advertising agency Campaigns and Grey also clarified that their role in the "Pilipinas Kay Ganda" campaign was only of "advisory capacity." It was scrapped in less than a month and eventually led to Lim's resignation.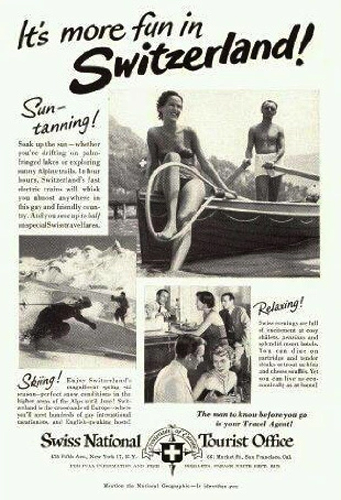 ADVERTISEMENT - CONTINUE READING BELOW
"It's More Fun in the Philippines" Slogan (2012)
"It's More Fun in the Philippines" by BBDO Guerrero replaced "Pilipinas Kay Ganda" but still failed to be scandal-free. Hours after the new campaign was launched, the people of the Internet insinuated that the new campaign was taken from the 1951 Swiss National Tourist Office advertisement "It's more fun in Switzerland!"
Former Tourism Sec. Ramon Jimenez rejected the allegations through a tweet: "The line isn't a manufactured slogan. It's simply the truth about our country. Don't be swayed by people who are trying to punch holes in it."
"Sights" Video (2017)
The Department of Tourism, now under the helm of Sec. Wanda Corazon Teo, officially released the country's newest slogan "Experience the Philippines" to the public on June 12. "Sights," a video supporting the new campaign, was supposedly inspired by the story of a Japanese retiree named M. Uchimura who settled in the Philippines. After showcasing tourist destinations like the Banaue Rice Terraces and Calle Crisologo in Vigan, there's a big reveal in the end that the foreigner is actually blind.
ADVERTISEMENT - CONTINUE READING BELOW
Social media users were quick to point out its resemblance to a South Africa tourism video released in 2014. The "Meet South Africa" clip also featured a blind man experiencing the country's beautiful landscape and seascape through other senses. "[It is] not a rip-off, definitely this is experiential," claimed Tourism Assistant Sec. Frederick Alegre in an interview with ANC. McCann Worldgroup Philippines, the agency behind the campaign, also issued a statement saying that, "there has never been any intention to copy others' creative work." The concept was based on their research that, "thousands of foreigners from over 100 countries have chosen to live and retire here."
Load More Stories