10 Browser Games We Used to Play Online
These were the games we played way before Candy Crush.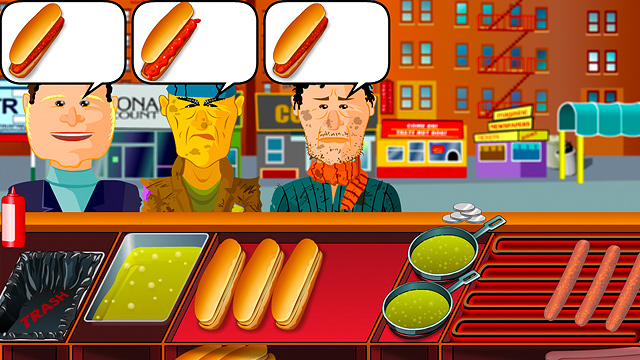 (SPOT.ph) Gone are the days when the first web page that would appear on our browsers would be among the likes of Y8 and Addicting Games. Now, we're automatically logged on to our e-mails, Facebook, Twitter, and other social media sites. Who can even remember the last time they played a game that wasn't an app on their smartphone or connected to their Facebook account? Well, we're turning the nostalgia on max with these 10 games that were bookmarked on our browsers alongside Friendster and MySpace.
Club Penguin
We're still not over Club Penguin's closing in March. The adventures never ran out as you went from island to island, waddling through different games and igloos of the penguins you met along the way. Not even the game's successor, the app Club Penguin Island, could fill the hole left by Club Penguin.
ADVERTISEMENT - CONTINUE READING BELOW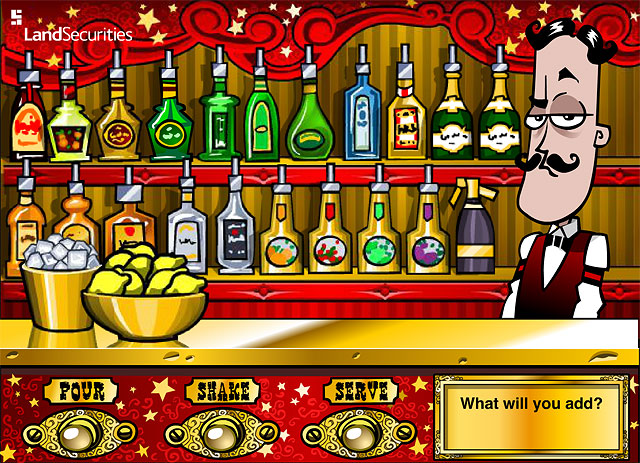 CONTINUE READING BELOW
Recommended Videos
Bartender: The Right Mix
Young players who got into Bartender: The Right Mix were still a good 10 or 15 years away from being legally able to drink what they were preparing, but it didn't stop them from pouring, shaking, and serving the perfect cocktail. This game made it look like mixing drinks was so easy—only for us to find out that it was easier to be the customer than the man behind the bar. You can still play it on Crazy Games.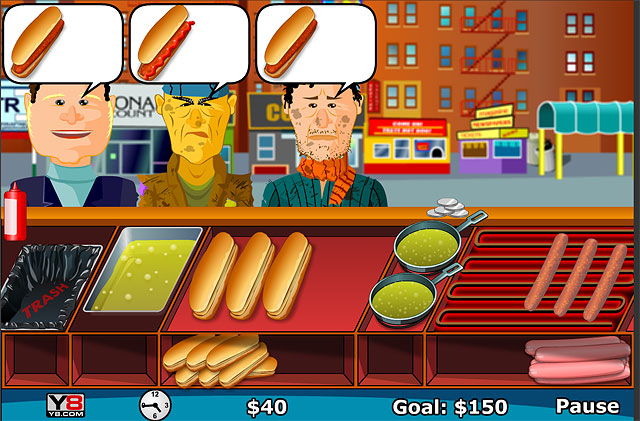 ADVERTISEMENT - CONTINUE READING BELOW
Hotdog Bush
Most of us would consider this the father of all cooking games. The game came about after people started wondering what George Bush would do after his term as the U.S. president. While it's not what he actually ended up doing, it was fun to think that you can buy a hotdog sandwich from him in the middle of New York. You can still play it on Y8.
Penguin Diner
Penguins must have really been the in-thing during our childhood, because Penguin Diner is another one of those games that had adorable waddling avatars. It's a simple diner game where you had to seat your customers, take their order, and serve it on time, but it had you clicking your mouse nonstop when the lunch rush came in. You can still play it on Agame.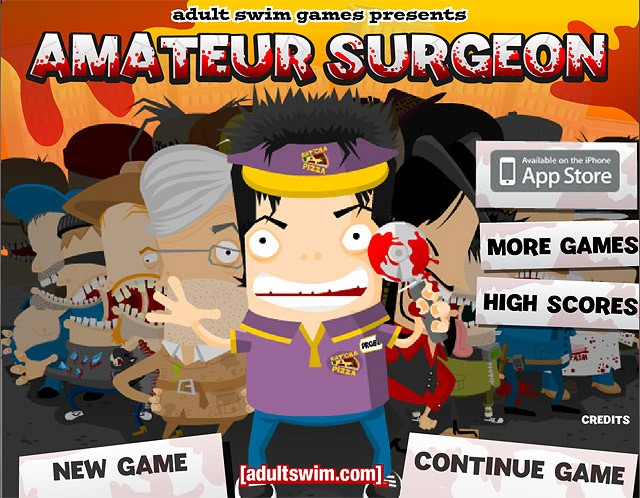 Amateur Surgeon
Amateur Surgeon awakened the inner weirdo in you by having you operate on sketchy patients like Tommy Gracefuls the burglar with equally questionable tools like a pizza cutter, a lighter, a stapler, and a car battery. You have to admit, though, it was fun playing doctor. You can still play it on Agame.
ADVERTISEMENT - CONTINUE READING BELOW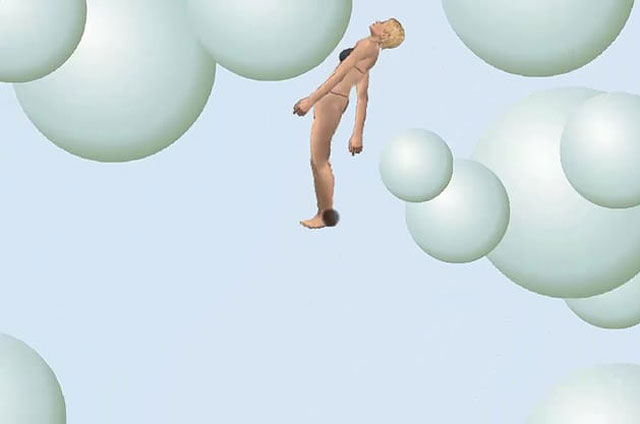 Boneless Girl
There's no other way to describe this game than to say that it's about a seemingly boneless, over-flexible girl (or should we say ragdoll?) being dragged through white balls in an endless space. Weird, we know, but we enjoyed it anyway. You can still play it on Y8.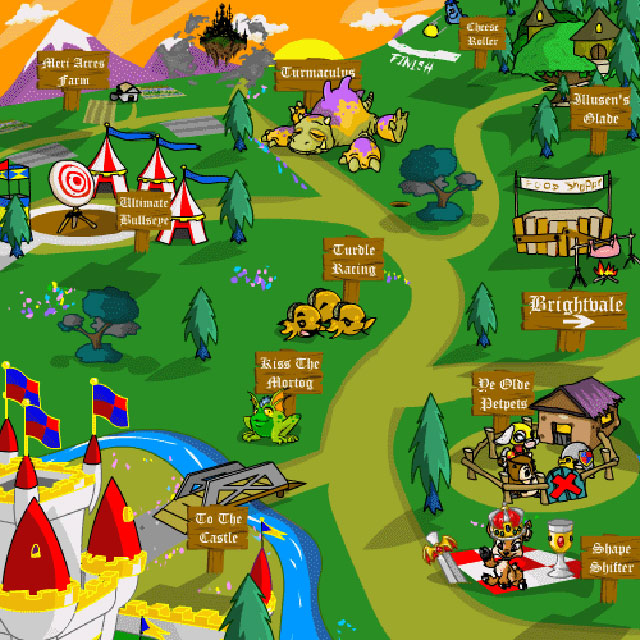 ADVERTISEMENT - CONTINUE READING BELOW
Neopets
Probably the unofficial and online counterpart of our dear old Tamagotchi, Neopets put you in the imaginary world of Neopia, where you cared for a virtual pet by earning points and cash through playing mini-games and puzzles. Then, we'd use the money we got to spoil our pets with food, clothes, and toys. A world full of cute pets sounds like a great place to us. You can still play it on the Neopets website.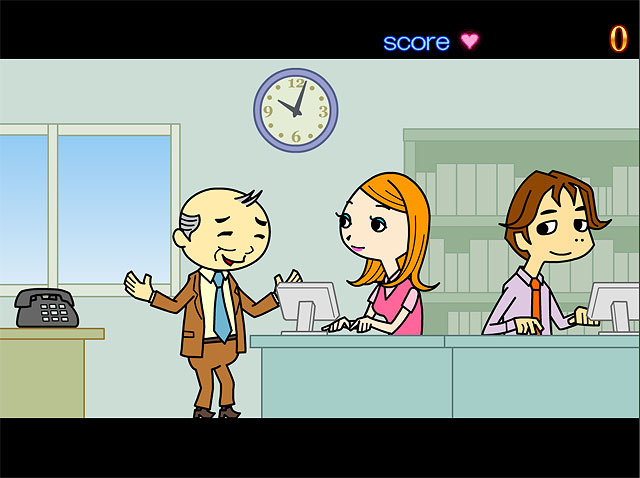 Office Lover Kiss
As a kid, this game always had you looking over your shoulder to check if your parents were behind you. Sneaking in some pecks while the boss answered a phone call was as risky as it got, but your heart would still beat fast when you'd hear someone approaching you. You can still play it on Y8.
Stardoll
Your childhood was incomplete if you didn't play at least one dress-up game, and Stardoll was the most famous of them all. You got to choose everything—from the color of your doll's hair to the makeup, clothes, and accessories. While you dressed up your doll to the best you could, you were low-key jealous and wished you had everything she had in your closet. You can still play it on the Stardoll website.
ADVERTISEMENT - CONTINUE READING BELOW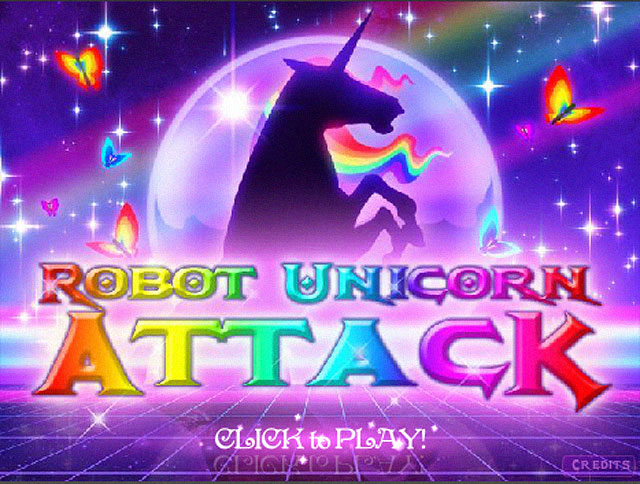 Robot Unicorn Attack
Letting you live your dream to be a unicorn that left behind rainbow trails, Robot Unicorn Attack was an unforgettable game with an LSS-inducing theme song. You earned points by collecting pixies and trying not to fall off the cliffs while "Always" by Erasure endlessly played in the background. Even when the game was over, the game left you with a serious case of Last Song Syndrome. You can still play it on Agame.
Share this story with your friends!
---
Help us make Spot.ph better!
Take the short survey
Load More Stories