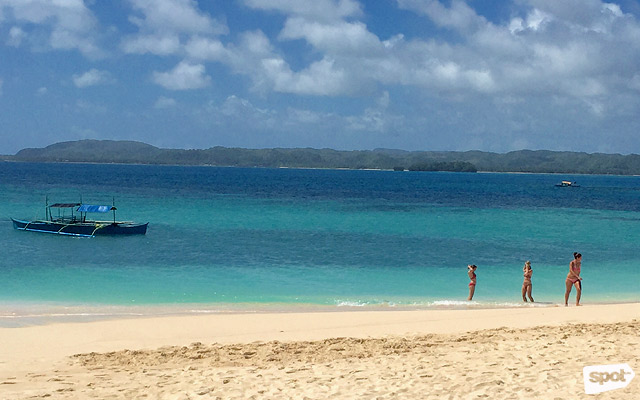 (SPOT.ph) Siargao, a teardrop-shaped island in Surigao del Norte, is known for its barreling waves perfect for surfing, white-sand beaches and sandbars, amazing rock formations, and pristine islets with incomparable beauty. It is no wonder that foreigners and travelers are still drawn to this 437-square kilometer paradise even though it's not easily accessible from Manila. Local tourism would definitely benefit from the P5.9 billion-project to upgrade the Sayak Airport into becoming the Siargao International Airport. Or so we thought.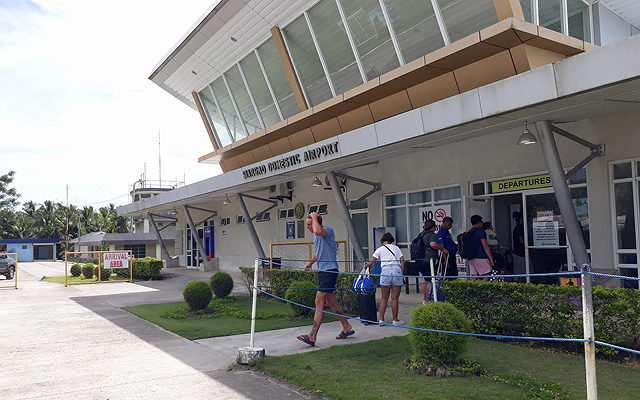 ADVERTISEMENT - CONTINUE READING BELOW
Sayak Domestic Airport, located in Barangay Sayak in the municipality of Del Carmen, was built in 1964, and previously only accommodated 19-seater planes from Cebu. It was upgraded in 2008 to receive bigger planes carrying more than 100 passengers. By December 2017, the smaller fleet of Cebu Pacific and Philippine Airlines will join Skyjet in offering direct flights from Manila to Siargao. This local airport will get another upgrade starting the final quarter of the year as confirmed by Surigao del Norte 1st District Rep. Francisco Jose Matugas. The first phase, which costs P1.2 billion, includes the expansion of the area and terminal building while the second phase, which costs P4.7 billion, is for the runway expansion that runs three kilometers long.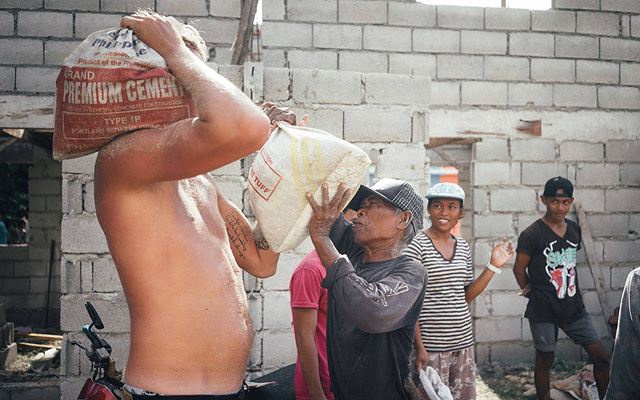 "Alarming signals went off in my mind about how this might affect us, the inhabitants of Siargao, and whether it's really the right thing for our government to prioritize," writes pro surfer Ana Mae Alipayo on her Facebook on October 5. She cited examples of how the "wealthy [take] the [first] plane out" in all aspects—evacuation as soon as typhoon approaches, a medical emergency, education, and so on. Meanwhile, the rest of the locals would have to stay and brace themselves for anything that goes their way. "We, the inhabitants of Siargao, have a lot of challenges in our lives, just to stay alive," the athlete asserts.
CONTINUE READING BELOW
Recommended Videos
Alipayo also points out that the multi-billion peso projects to connect Siargao to the rest of the country through bridges and airports "will not improve the lives of Siargao's inhabitants." Instead, they are "designed to bring in huge numbers of visitors who have already begun to destroy our island." This may boost tourism and "line the pockets of the rich," but it will also "create an ecological disaster."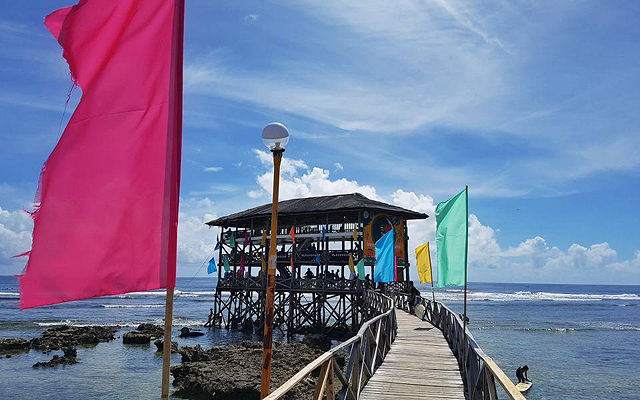 Other Siargaonons have also expressed their concern in an interview with SPOT.ph:
"I believe that Siargao doesn't need an international airport. As of now, marami nang tourists sa island even without an international airport. Ang kailangan ng Siargao ay proper waste management, proper hospital, crime fighters, and good, honest public servants." —Cocoy Davis, co-owner of Paglaom Hostel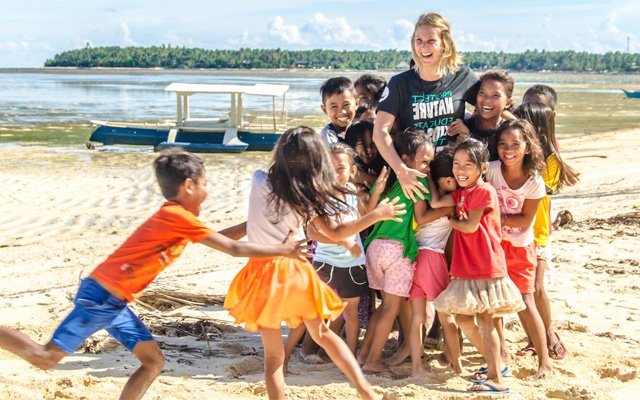 ADVERTISEMENT - CONTINUE READING BELOW
Nature Kids of Siargao
"At my work with Nature Kids of Siargao, I see the families in need of proper housing, waste management, and health care on [a daily] basis. The island doesn't have to be perfect to expand (if that is what they think will gain health and happiness for the Philippines). We are not able to provide [the basic] human rights for our local families and kids. The more tourists coming in, the more split the economy is becoming. Buying fish in the market is turning into a luxury [that] only a few can afford. I don't have the answer to all problems but passive-tourism, where people come and enjoy Siargao without giving back, is not the way to go. At Nature Kids of Siargao, we are trying to involve tourists and establishments in giving the opportunity to leave positive footsteps instead of negative ones. So short answer: I have signed a petition against [the construction of the new airport]!" —Sanne Sevig, a Swedish woman who moved from Stockholm to Siargao in 2012 and eventually founded non-profit organization Nature Kids of Siargao.
A petition to stop the construction of the Siargao International Airport started making the rounds online when the news broke in September. It has gained more than a thousand signatures as of writing. Travelers from all over the world—France, Australia, United Kingdom, Switzerland, United States, and so on—have all agreed that "we do not need another Boracay in the Philippines," citing the white-sand island in the Visayas that eventually fell into the hands of commercialism. Like what Alipayo said, "Maybe we'll be ready for that in 50 years, but definitely not now."
ADVERTISEMENT - CONTINUE READING BELOW
To sign the petition against Siargao International Airport, log on to this website.
Share this story with your friends!
---
Help us make Spot.ph better!
Take the short survey
Load More Stories