These Are the Best Airlines Around the World
Have you flown with any of them?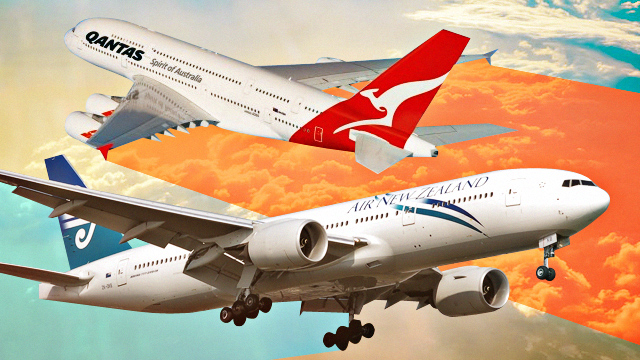 There are a number of factors to consider when choosing an airline, including ticket price, amenities, and comfort. To help you make your decision, AirlineRatings.com compared these very factors and then released its much-awaited list of top 10 airlines for 2018. Along with the rankings, the airline safety and product rating review website also gave out its Airline Excellence Awards, with categories including "Best First Class" and "Most Improved Airline."
ADVERTISEMENT - CONTINUE READING BELOW
To be ranked in the top 10, airlines must have a seven-star safety rating while providing passengers with the utmost comfort. The full list of criteria consists of "product rating; safety rating; passenger reviews; fleet age; operating profit; does the airline have premium economy; does it have flat beds in business class; investment grade rating; environmental report; industrial issues; serious incidents; is the airline an innovator and must be a top 50 airline."
Airlines that didn't make the ranking, but won titles in the site's specialty categories are Emirates for Best In-Flight Entertainment, Aegean Airlines for Regional Airline of the Year, Tianjin Airlines for Most Improved Airline, VietJetair.com for Ultra-Low-Cost Airline while Best Long-Haul Airline titles were won by Etihad (Middle East/Africa), Korean Air (Asia/Pacific), Virgin Atlantic (Europe), and Air Canada (The Americas), and the Best Low-Cost Airline winners were Westjet (The Americas), Scoot (Asia/Pacific), and Norwegian (Europe).
ADVERTISEMENT - CONTINUE READING BELOW
Here are the world's best airlines, according to AirlineRatings.com: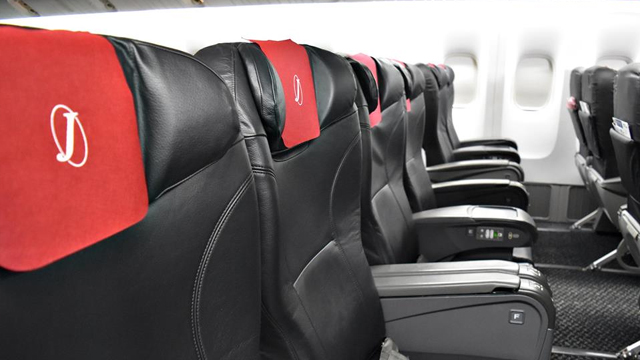 10. Japan Airlines
The second Japanese airline on the list, Japan Airlines the holds the title of Japan's flag carrier as well as the country's second-largest fleet after All Nippon Airways.
ADVERTISEMENT - CONTINUE READING BELOW
9. Cathay Pacific
The flag carrier of Hong Kong, Cathay Pacific boasts a fleet of 146 aircraft. Aside from its amenities, the airline puts importance on operating a modern, fuel-efficient fleet.
First Class food and drinks at Korean Air
8. Korean Air
Korean Air is the largest airline and flag carrier of South Korea. The airline received the award for Best Economy Airline. Korean Air owns 160 aircrafts and operates scheduled flights to 123 cities in 43 countries worldwide, including 13 cities in Korea.
ADVERTISEMENT - CONTINUE READING BELOW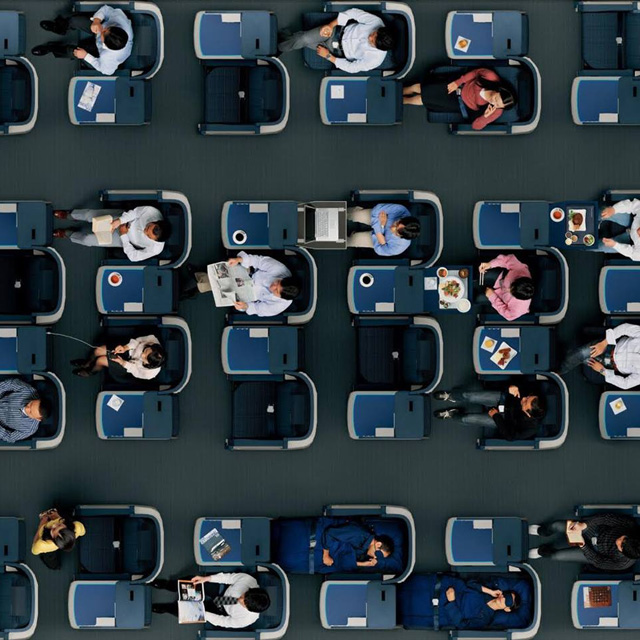 7. All Nippon Airways
Japan's largest airline, All Nippon Airways (ANA) continues in leading the country's aviation industry. ANA has been awarded the highest 5-Star Airline Rating for five consecutive years and is the only Japanese airline to receive a 5-Star rating from SKYTRAX.
6. Etihad Airways
ADVERTISEMENT - CONTINUE READING BELOW
Landing in sixth place, Etihad Airways continues to be a leader in global aviation. The flag carrier and the second-largest airline of the UAE has proven itself by operating 1,000 flights per week to over 120 passenger and cargo destinations.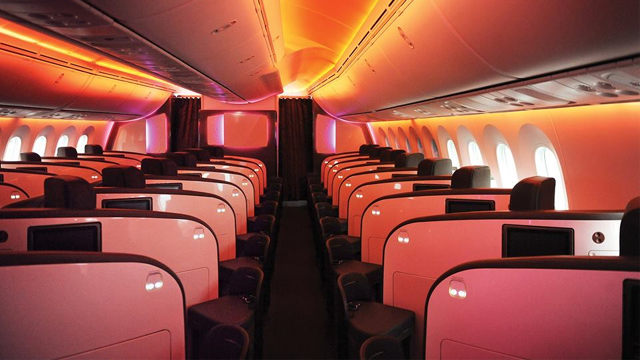 5. Virgin Atlantic
The airline was established as British Atlantic Airways in 1984, and has gone on to become the seventh-largest U.K. airline. Virgin's Richard Branson acquired the airline but is administratively separate from other Virgin-branded airlines.
ADVERTISEMENT - CONTINUE READING BELOW
4. Virgin Australia
Richard Branson's Virgin Australia ranked fourth. The airline started out in November 1999 with two aircraft operating on a single route. Today, it is Australia's second-largest airline after Qantas. The airline has received the award Best Business Class, for the second year running.
Singapore Airlines has continually received awards for having "most modern aircraft and fuel-efficient fleets in the skies." AirlineRanking.com reveals that along with Qantas, Singapore Airlines is also a top contender for the top spot. Singapore Airlines also garnered the major awards with Best First Class and Best Cabin Crew.
ADVERTISEMENT - CONTINUE READING BELOW
A Qantas lounge
2. Qantas
The third oldest airline in the world, Australia's flag carrier takes the second spot. It is also the country's largest airline by fleet size, international flights, and international destinations. The airline was awarded Best Catering Services, Best Lounges, and Best Domestic Class.
ADVERTISEMENT - CONTINUE READING BELOW
1. Air New Zealand
Air New Zealand has held the title for best airline for five consecutive years for its "record-breaking financial performance, in-flight innovations, environmental leadership, young fleet, and motivation of its staff." The airline focuses on the Pacific Rim, with a network that expands from New Zealand to Australia, the South West Pacific, Asia, North America, South America and the United Kingdom.
In addition to its number one ranking and airline of the year title, Air New Zealand was also recognized for their exception premium economy class with the Best Premium Economy award.
This story originally appeared on Townandcountry.ph. Minor edits have been made by the SPOT.ph editors.
Recommended Videos
Load More Stories