Desire and Its Consequences: A Book Review of Andre Aciman's Call Me By Your Name
The film version comes out locally on November 18!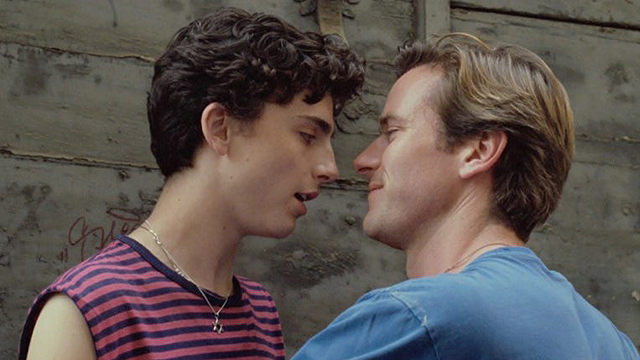 (SPOT.ph) An all-too-familiar scenario: You meet someone and realize you're deeply, confusingly, scarily attracted—and you don't know if they like you the way you like them. Before long you realize you're thinking (and overthinking) about the things you say, the things they say, the things you wish you could say and the things you wish they would say, and the things left unsaid between the two of you.
ADVERTISEMENT - CONTINUE READING BELOW
Every action merits an analysis: What could the like or comment they left on your social media post mean? Why did they offer to help me run a boring errand? And when you find out there's a possibility they are spending time with someone else, the sting of hurt and possible rejection lasts for days. Desire causes euphoria but also wreaks devastation. And all you really want is for your object of yearning to want you the way you want them. Andre Aciman deftly explores the power of desire and its ramifications in his 2007 novel, Call Me by Your Name.
The plot of the book, a coming-of-age gay romance set in 1980s Italy, is more or less generic as far as love stories go: A precocious 17-year-old, Elio, meets and falls for an older, more experienced man, Oliver, who makes Elio realize things about himself. But what makes Call Me by Your Name fly is how it is a powerful meditation on desire and obsession. 
ADVERTISEMENT - CONTINUE READING BELOW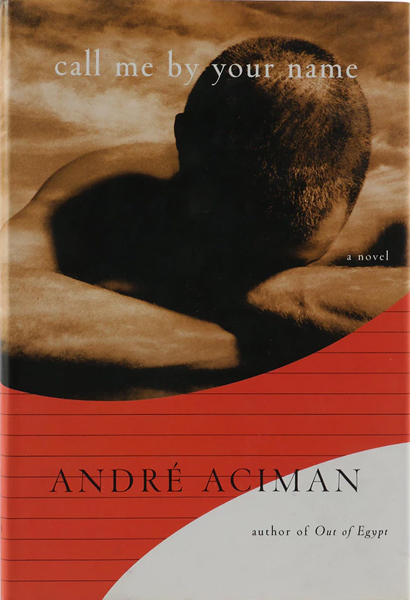 Elio's stream-of-consciousness narrative is characterized by exhaustive (and sometimes exhausting) attention to detail about the little things, about the things that are said and done—and the things that aren't. Paragraphs and paragraphs in the book are dedicated to Elio's dissection of Oliver's utterances. The book actually starts with Elio's interpretation of his first memory involving Oliver:
ADVERTISEMENT - CONTINUE READING BELOW
I'd never heard anyone use "later" to say goodbye before. It sounded harsh, curt, and dismissive, spoken with the veiled indifference of people who may not care to see or hear from you again.
Elio is equally troubled by trying to understand Oliver's non-verbal cues, such as initially interpreting his future lover's cold, indifferent gaze as an indication of a lack of interest in him—only to be mistaken about his assumptions later, when their feelings for one another are revealed.
Aciman's novel may remind you of Jeffrey Eugenides' The Virgin Suicides. Like the latter, Call Me by Your Name is another powerful narrative of obsession told from the perspective, albeit Greek chorus-style, of middle-aged men recalling in vivid detail their attraction to the ill-fated Lisbon girls.
This book, too, is told from the perspective of the one who desires. It might be the case that Oliver loved Elio more, but since all we get to know comes from the latter, there's no way of knowing. The first-person point of view is crucial to the exploration of desire, then. Desire is universal, but also isolated and intimate.
ADVERTISEMENT - CONTINUE READING BELOW
Desire has the power to compel one to remember little, explosive, beautiful, cringe-worthy, sordid, cheesy details related to one's object of yearning as if everything just happened yesterday. In Call Me by Your Name, Elio narrates the events of his most memorable summer, over 20 years ago, as someone with the benefit and wisdom of hindsight—but also as someone who has been forever changed. Some experiences come hurtling at us like the bus that hit Regina George in Mean Girls: they won't kill us, but the impact is enough to change us permanently.
As Elio says in the book: "Today, the pain, the stoking, the thrill of someone new, the promise of so much bliss hovering a fingertip away, the fumbling around people I might misread and don't want to lose and must second-guess at every turn, the desperate cunning I bring to everyone I want and crave to be wanted by, the screens I put up as though between me and the world there were not just one but layers of rice-paper sliding doors, the urge to scramble and unscramble what was never really coded in the first place—all these started the summer Oliver came into our house."
ADVERTISEMENT - CONTINUE READING BELOW
Reading the novel, which teems with intense emotion, is a real cry fest; and its movie adaptation, by Italian filmmaker Luca Guadagnino, would probably have you reaching for a whole box of tissue.
Call Me by Your Name will be screened during the Cinema One Originals festival, which runs from November 13 to 21 at cinemas in Trinoma, Glorietta, Gateway, UP Cine Adarna, Cinema '76, and Cinematheque Centre Manila. See more details about the event and movie lineup.
Load More Stories