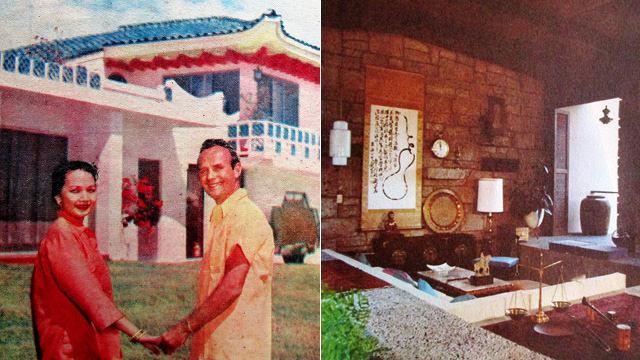 (SPOT.ph) When you visit a friend's house for the first time, what is it that you look for? For some, it might be the kitchen or the bathroom; others take notice of how comfortable the seats are in the living room, or what the homeowner's books are up on the bookshelf. Whichever elements stand out, these things represent that person or family's personalities and preferences, a peek into their lives and their habits that are perhaps only revealed to a select few.
Here, we look at some residences of prominent local personalities throughout history, with photos that give a glimpse of varying design tastes and styles through the years.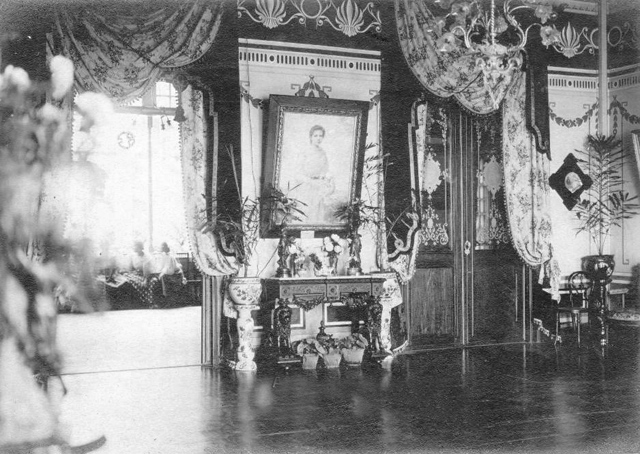 ADVERTISEMENT - CONTINUE READING BELOW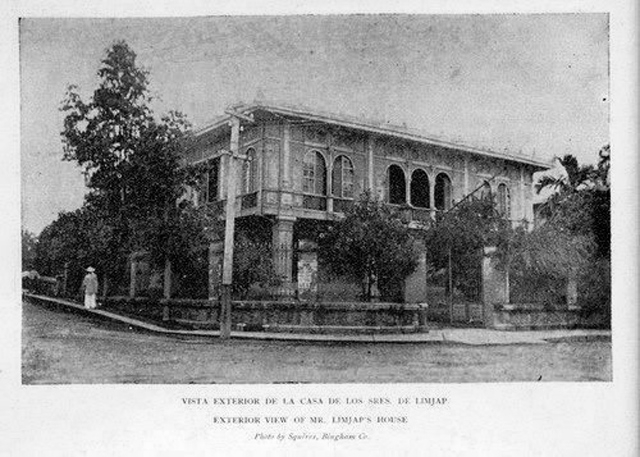 Home of Don Mariano Limjap, Businessman and Financier of the Revolution
Among the most prominent mestizo businessmen of Binondo were the Limjaps, led by Mariano Limjap (1856 to 1926), whose father Joaquin, a Christian Chinese from Amoy, established a prosperous commercial house engaged in offering loans for crop-growing purposes. He left a sizable inheritance to his son Mariano who founded his own export-import firm. He amassed more wealth by buying shares in the San Miguel Brewery, Hong Kong and Shanghai Banking Corporation, and the Manila Jockey Club. He supported the Revolution financially and for this, he was imprisoned several times. His numerous investments enabled him to live comfortably, and his residence in Echague, Quiapo near Ayala Bridge is nothing short of spectacular, richly ornamented with carvings, moldings, grill works, heavy draperies, and furnished with European décor. A collector of art, Limjap displayed a painting in his living room by the renowned Felix Resurreccion Hidalgo, entitled "La Primavera" (The Spring), which, unfortunately, was lost during World War II.
ADVERTISEMENT - CONTINUE READING BELOW
Recommended Videos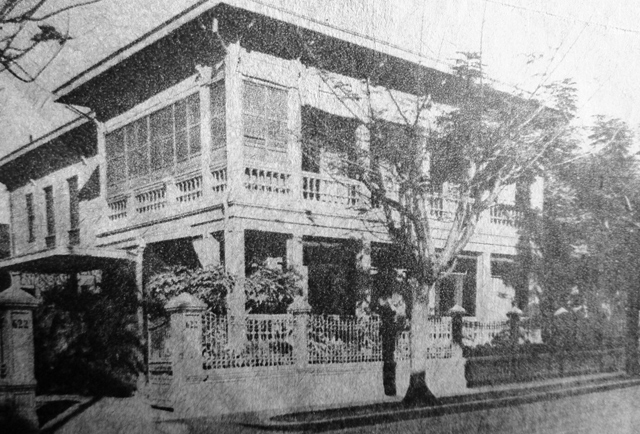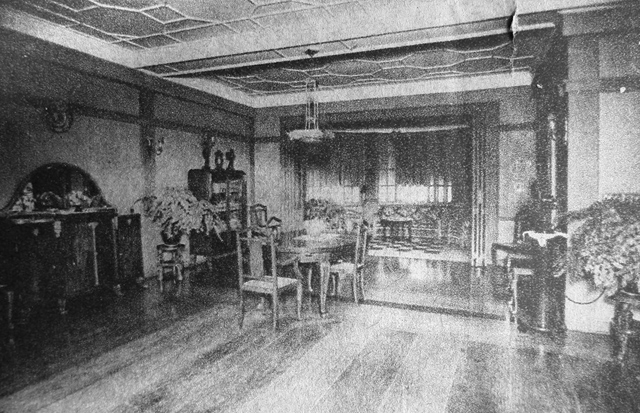 ADVERTISEMENT - CONTINUE READING BELOW
Home of Don Enrique P. Brias Roxas, Businessman
Don Enrique P. Brias Roxas was the son of Enrique Brias de Coya, a Spaniard who found his fortune in the Philippines in banking and retail (he was the founder of the Brias Roxas Department Store). Brias Roxas took over the management of his father's lucrative businesses including the Crystal Arcade in Escolta. His two-storey house on Herran Street (now Pedro Gil) corner Colorado Street, built in 1915, shows his quiet, but cosmopolitan taste. The house has many windows with decorative grill works. Many little porches and verandas surround the house, along with entrance doors. There are three rooms downstairs, and four bedrooms with a hall upstairs. The dining room is furnished with Basque-style furniture. The elegant structure is surrounded with gardens a-bloom with milflores, santan, orchids, and roses year-round.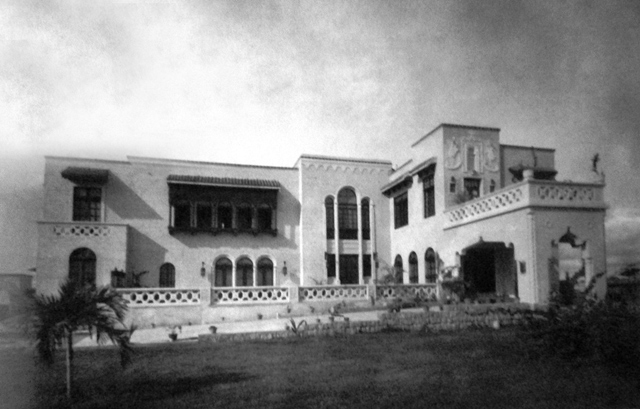 ADVERTISEMENT - CONTINUE READING BELOW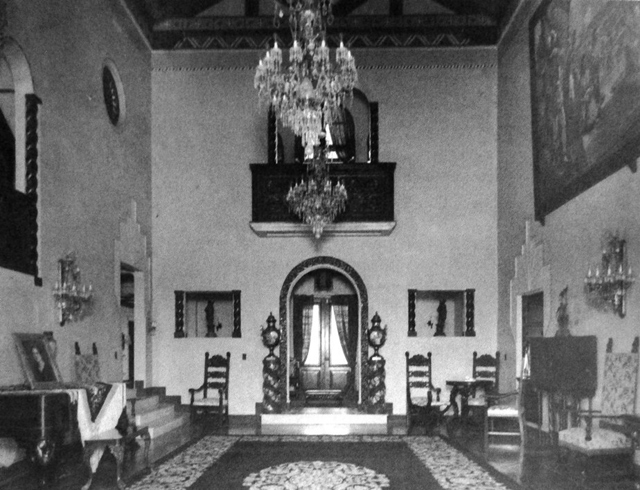 Home of Don Salvador and Victoria Araneta, Industrialist, Businessman, Educator, and Statesman
Victoneta, chosen as the "Most Beautiful Home of 1933," was the luxurious, 33-room residence of Salvador Zaragoza Araneta (January 31, 1902 to October 7, 1982) and Victoria Ledesma Lopez. Both coming from families of great wealth and influence, the Aranetas had their mansion built, surprisingly, not in the usual aristocratic enclaves of the city, but in Mandaluyong, then a town noted for its open spaces. The mansion was so huge that it took three architects to design, execute, and complete its construction: Domingo Lerma, Juan Arellano, and Andres Luna de San Pedro. When it was finished, Victoneta had a private chapel with its retablo, santos and carved pews, a capacious living room that featured a huge Amorsolo painting and hanging crystal chandeliers, and many statue-filled garden patios. The grand mansion was taken over by the Japanese during World War II; the Aranetas fled their home to seek refuge in Baguio. During the liberation of Manila, the Japanese planted a bomb in the chapel which housed around 70 civilian refugees. The bomb detonated and killed them all. The Aranetas decided not to rebuild Victoneta after the war, due to this tragic incident.
ADVERTISEMENT - CONTINUE READING BELOW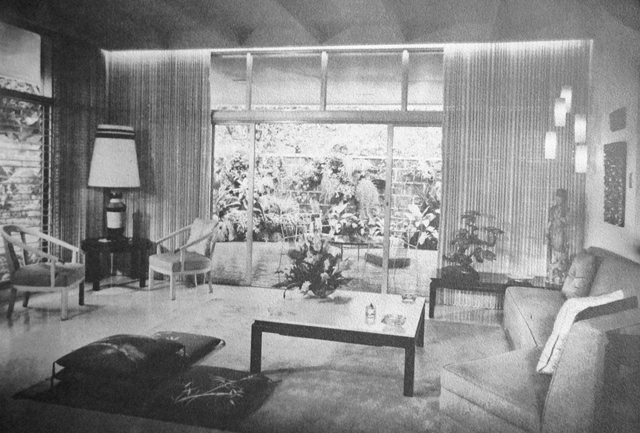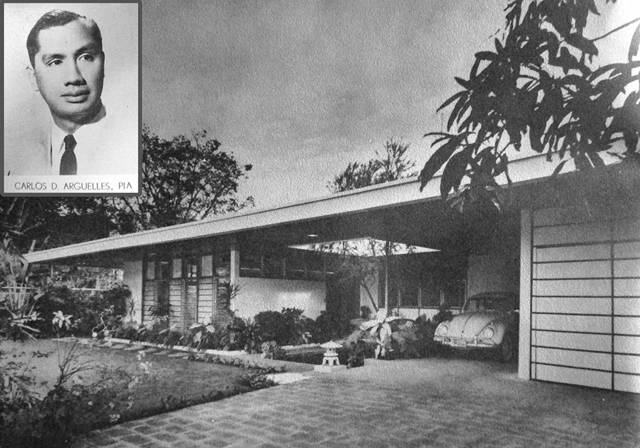 ADVERTISEMENT - CONTINUE READING BELOW
Home of Carlos D. Arguelles, Distinguished Architect
Carlos D. Arguelles (September 15, 1917 to August 19, 2008) followed his father's (Tomas Arguelles) footsteps and took up Architecture at the University of Santo Tomas and the Massachusetts Institute of Technology. Arguelles made a name for himself when he became the chief architect of Philamlife Homes in Quezon City and helped in the planning of Ateneo at the new Loyola Heights campus. When it was time to build his house, he designed a residence that was not only personalized but fully functional. His New Manila home, for example, boasts a kitchen that forms an integral part of the living area, as his wife was an avid cook. The living room has exposed beams, with clear jalousies for ventilation that opens to a covered terrace. The master bedroom opens to a screened porch with a view of the Japanese garden. For the outdoor entertainment which the owners are fond of, there is a wide covered terrace wrought iron furniture, equipped with a barbecue pit.
ADVERTISEMENT - CONTINUE READING BELOW
Other prominent Arguelles projects include the buildings of Philamlife (U.N. Avenue), Solid Bank (now PSBank), Development Bank of the Philippines (Makati), the defunct Magallanes Theater, Manila Hilton, and the International Rice Research Institute in Los Baños.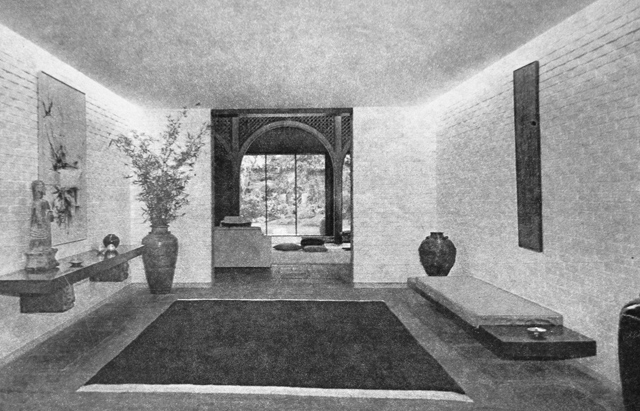 ADVERTISEMENT - CONTINUE READING BELOW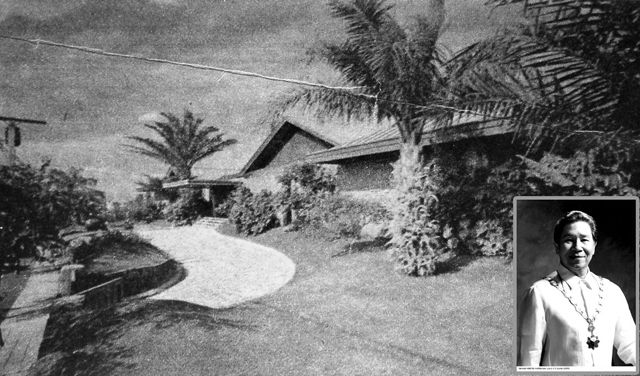 Home of Architect and Mrs. Leandro V. Locsin, National Artist for Architecture
The eminent 1990 National Artist, Leandro "Lindy" V. Locsin (August 15, 1928 to November 15, 1994) has a formidable portfolio of design works: The Cultural Center of the Philippines, Philippine International Convention Center, the old Ayala Museum, Mandarin Oriental Hotel, Bel-Air's St. Andrew Church, the Philippine Pavilion at the Expo '70, and his largest single work, the palace of the Sultan of Brunei, the Istana. The homes of neighbor Jaime Zobel de Ayala and his children are also his designs. His Forbes residence shared with wife, Cecile Yulo, and children attest to his belief that true Philippine architecture is "the product of two great streams of culture, the oriental and the occidental...to produce a new object of profound harmony." Hence, in his home, one could sense a happy mix of styles—wherein an Abueva bench sculpture sits in a room lit with carroza lamps, casting their glow on a grand piano and reflected back by white upholstered furniture. All over the Locsin house, from the front door that once belonged to a colonial church, to the Japanese garden with its placid pool, there are antiques openly displayed for appreciation. Here is a home that bridges cultural textures, yet remains truly and remarkably Filipino in spirit.
ADVERTISEMENT - CONTINUE READING BELOW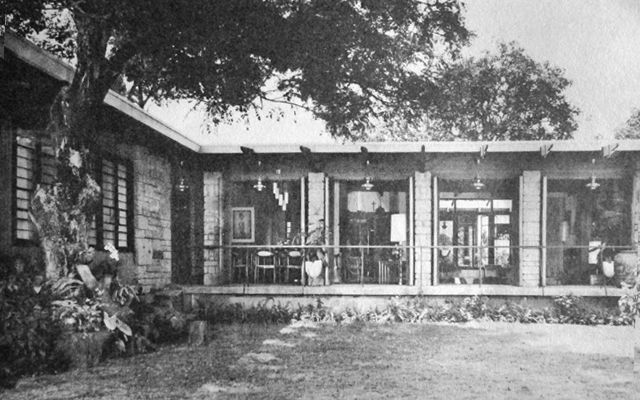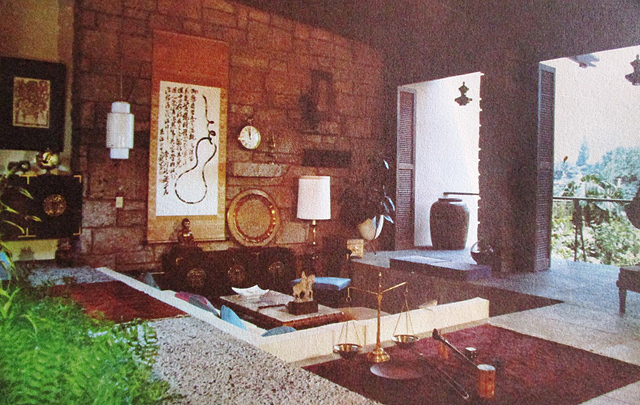 ADVERTISEMENT - CONTINUE READING BELOW
Home of Wili and Doreen Fernandez, Interior Designer, Culinary Cultural Historian and Scholar
A designer is perhaps the most difficult client to please, so late design icon Wili Fernandez decided to design for himself and his wife, writer and food critic Doreen Fernandez, a modern home in Mandaluyong, with touches of Filpiniana. The house was planned around three full-grown trees, and the layout wanders around the lot, with rooms that open to refreshingly different views. The living room has an exotic cast, blending cold stone and warm wood, decorated with pan-Asian accessories and family heirlooms. A balcony fronting the garden is lit with Maranaw brass lamps, reaffirming the bright spirit of these two brilliant personalities.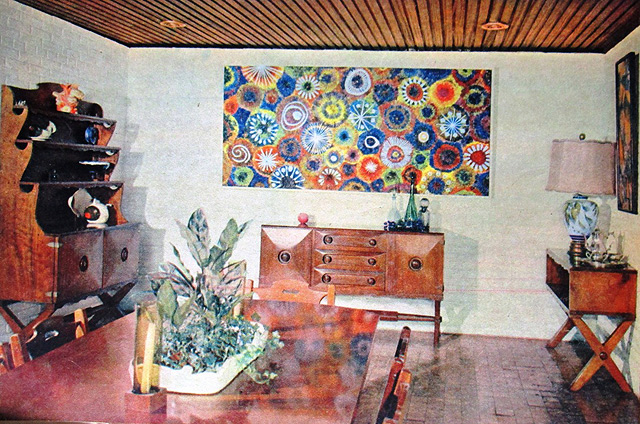 ADVERTISEMENT - CONTINUE READING BELOW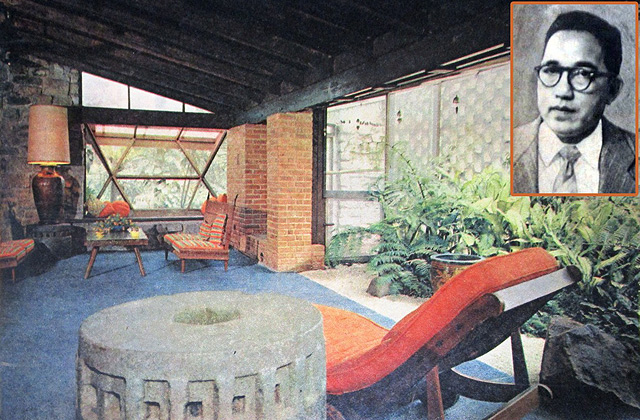 Home of Architect Pablo S. Antonio, 1976 National Artist for Architecture
The Pasay home of Architect Pablo S. Antonio (January 25, 1901 to June 14, 1975), with its unassuming façade, betrays no hint of the warmth and beauty it holds inside. It is so designed that one room flows into another in an interesting pattern of color and texture. The impression of spaciousness is created by the lack of walls, but where walls exist, he effectively uses plants and creates dimensions, so that they form an integral part of the home décor and structure. For example, stone slabs jut out from a wall to make the bar, and plant groupings are used to define space. Antonio's design principle is grounded on simplicity, which is why, early in his career, he used the clean, smooth lines and basic curves of Art Deco evident in his major works. These include several Far Eastern University buildings, Ideal and Lyric Theaters, Manila Polo Club, and the Gonzaga Building.
ADVERTISEMENT - CONTINUE READING BELOW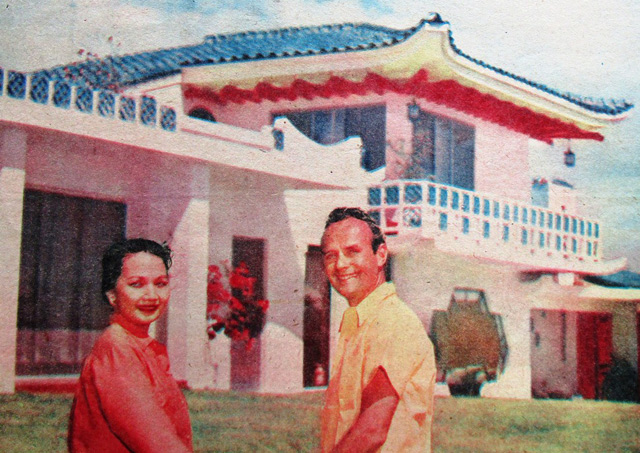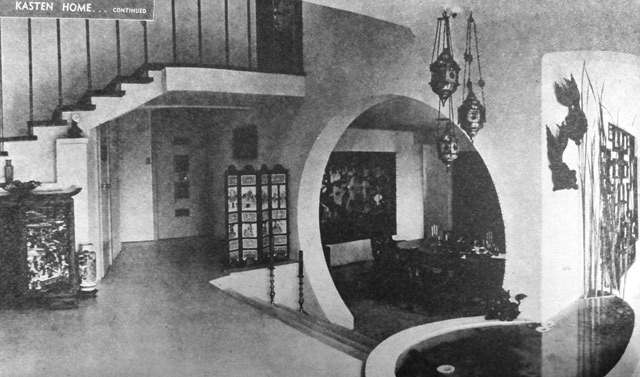 ADVERTISEMENT - CONTINUE READING BELOW
Home of Hans and Chona Recto-Kasten, Businessman, Socialite, and Daughter of Claro M. Recto
The Oriental-style residence of businessman Hans Kasten and wife, Chona Kasten, is located on Pili Avenue (in 1957), Forbes Park, Makati—close to the U.S. Military Cemetery. The house, done by architect Pablo Antonio, was designed around the couple's extensive Orientalia collection which they wanted to be displayed in an appropriate setting. The Kasten residence has all the trappings of a Chinese temple, with its pagoda eaves and blue-glazed tile rooftop. At the vestibule, there is a short bridge of plate glass over the lily pool which guests have to cross to reach the ante-sala. The circular Moon Gate leads to the dining room, with hi-fi cabinets hidden behind Peking-style doors. Hardwood Chinese carvings and a goldfish-decorated door guard the master bedroom, where an opulent bed is set on a two-step dais. Other Eastern influences are found in the sitting room where pillows on the floor replace chairs. There are carved panels from Bangkok, lamps from Japan, and old, gilded Chinese architectural pieces used as cornices in the bathroom. Patios and terraces provide a cooling effect; there is no air-conditioning within the Kasten house.
ADVERTISEMENT - CONTINUE READING BELOW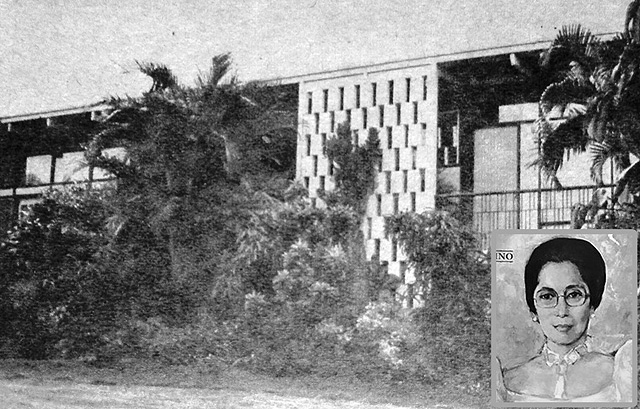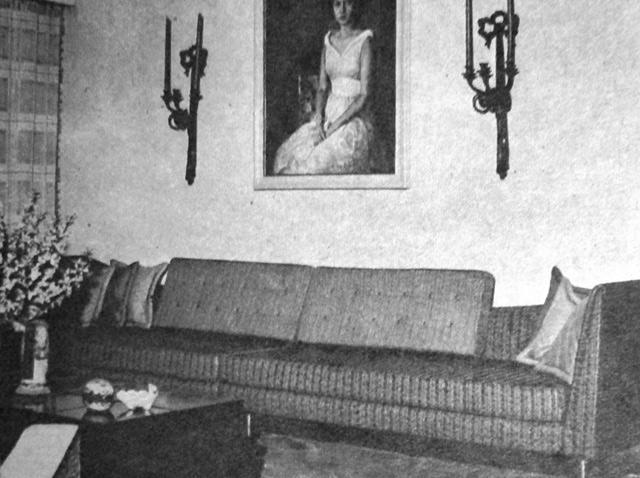 ADVERTISEMENT - CONTINUE READING BELOW
Home of Purita Kalaw-Ledesma, Founder, Art Association of the Philippines
A moving force behind Philippine art, Purita Kalaw-Ledesma (February 2, 1914 to April 29, 2005), has a mid-century Quezon City home designed along contemporary lines, with a wrap-around frontal porch, and sun baffle panels. The modern home is a virtual art gallery—with paintings, sculptures and other objets d'art by almost all the country's leading artists set in every room, including the basement, which Ledesma has opened to Manila artists as a venue for discourse and socializing. It is furnished with split-bamboo and wicker chairs and accented with various Filipiniana antiques—from Bohol santos to folksy Moriones masks.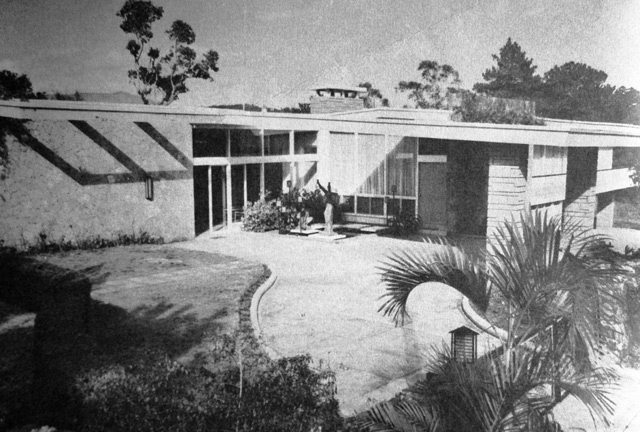 ADVERTISEMENT - CONTINUE READING BELOW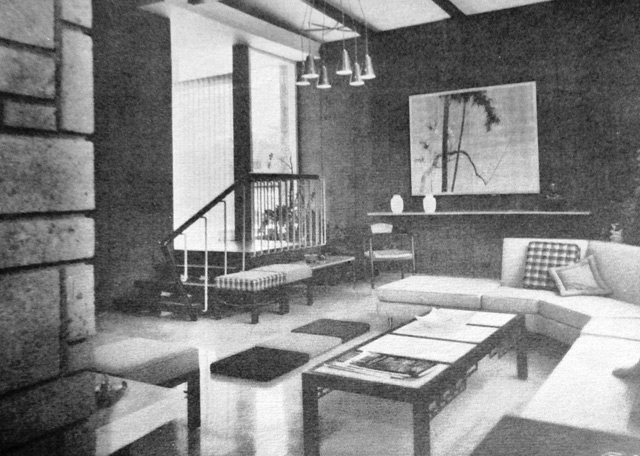 Vacation Home of Mr. and Mrs. Juan Cojuangco, Businessman
Don Juan Cojuangco is the younger brother of Jose Cojuangco Sr., the father of former president Corazon C. Aquino. The Cojuangco fortune is based on their successful sugar business, which made them one of the richest families in the country. Juan and wife Elena Garcia had a grand summer home built in Baguio, designed by architect Cresenciano C. de Castro and with interior design by Wili Fernandez. Sitting on a rise off Kisad Road, the split-level house is made of native Baguio stone, with an interplay of wood, concrete, and a lot of glass. The orientation allows the house to catch the northeast summer breeze. Entry to the home is prefaced by a lily pond; the guest is then received in a patio covered with marble flagstones. The house also features a tea room, music alcove, a living room warmed by a fireplace, and a spacious dining room with Oriental-style furniture. The master bedroom has a great vista of the eastern hills and so does the sun deck, which directly faces Burnham Park. The Cojuangcos left no legitimate heirs, and over the years, the house has fallen into disrepair. It has now been torn down, the property having been reportedly bought by a Korean developer.
ADVERTISEMENT - CONTINUE READING BELOW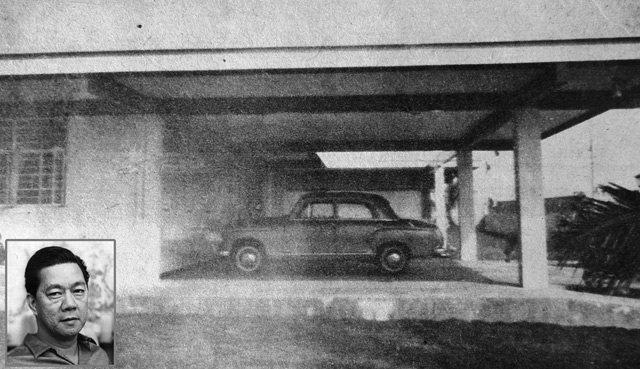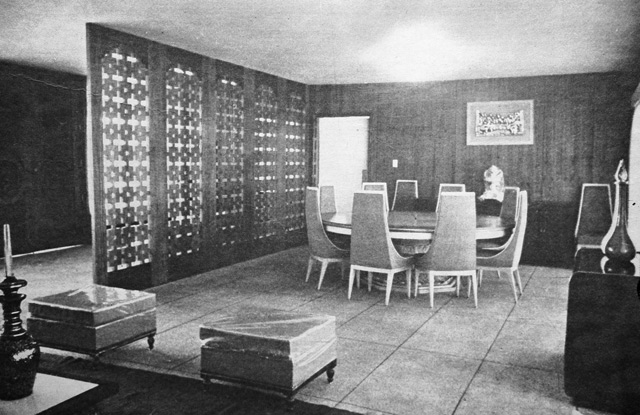 ADVERTISEMENT - CONTINUE READING BELOW
Home of Gil Puyat Jr., Senate President and Industrialist
One would expect a more grandiose residence for former senator-businessman Gil Puyat Jr (September 1, 1907 to March 22, 1981), but his L-shaped house in Greenhills stands out for its elegant simplicity and spatial projection. The low-slung five-bedroom house sits on a landscaped lot of over 1,500 square meters, allowing for ample balance of open and sheltered space. The exterior features exposed mahogany beams, and the rustic feel is repeated inside, with grain-finished wood panels lining the living and dining rooms. The well-proportioned interiors are accented by glass panels, with one side opening to a gold-themed terrace and cocktail bar. Furnishings were executed and provided by—of course—the House of Puyat, which has a long tradition in quality furniture-making.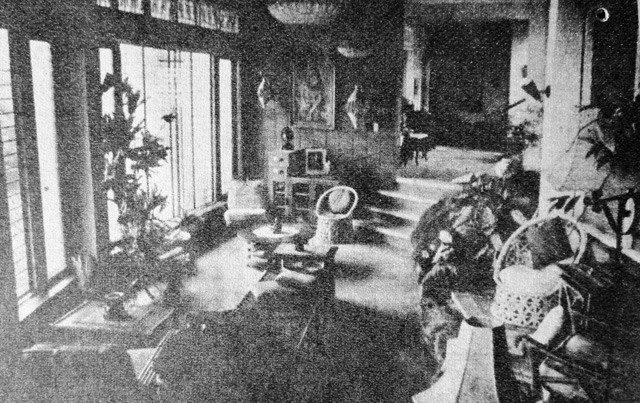 ADVERTISEMENT - CONTINUE READING BELOW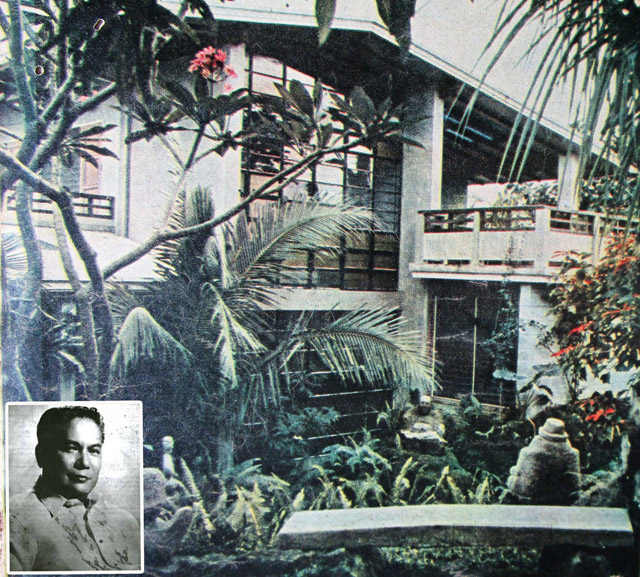 Home of Dr. Severino Montano, 2001 National Artist for Theater
The prodigious Ilocano playwright, poet, actor, and director Severino Montano, (1915 to December 12, 1980) wrote over 50 plays in his lifetime. He put up the Arena Theater which discovered the likes of Estrella Alfon, Wilfrido Nolledo, Behn Cervantes, and Rolando Tinio. In 1957, Montano built a gorgeous home on a hilltop along the Pasig, overlooking the mountains surrounding Manila. Thus, he called his residence "Montebello." The house sits on a 5,000-square meter landscaped property that rises some 10 feet from street level. The picturesque two-storey retreat rests amidst a series of terraced gardens, giving the illusion that the structure is suspended in space or sunken into the boulders and rocks that surround it. Many of the spacious rooms, like the lanai, are sunken as well, and one either has to ascend or descend a few steps to lead to other parts of the house. A unique feature is its roof garden that occupies the entire second floor, where one could get an almost 360-degree view of the scenery all around. Equally impressive are its vast, landscaped gardens with pools and fountains, all carpeted with Korean Bermuda grass and planted with flowering shrubs, vines, trees, and over 36 coconut trees.
ADVERTISEMENT - CONTINUE READING BELOW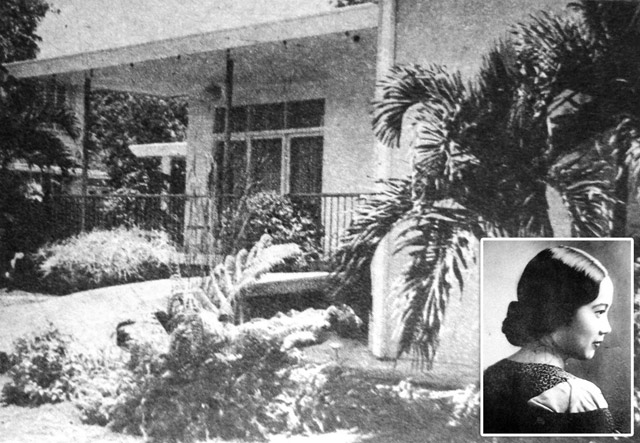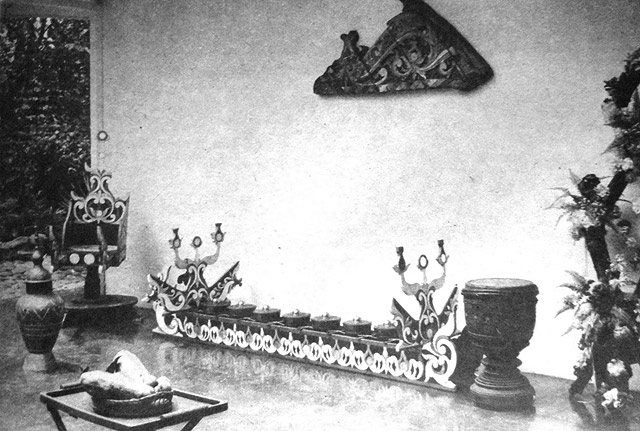 ADVERTISEMENT - CONTINUE READING BELOW
Home of Dr. Jesus and Rafaelita Hilario-Soriano, Filipina Ambassador
The New Manila home of Dr. and Mrs. Jesus Soriano (she is the former Rafaelita Hilario, one of the early Filipina diplomats who served as ambassador to Israel) is reflective of the couple's interest in Southeast Asian artistic and cultural traditions. The house itself is a modern home painted in white inside and out, to offset the different colors, textures, and patterns provided by Philippine wood, Thai silk, Cambodian rubbings, Chinese artifacts, and Indonesian and Pakistani carvings. The terrace, flanked by the kitchen on one side and the bedroom wing on the other, extends into the garden with a water lily pool and more greenery. The mood is distinctively Asian, but the Filipino touch remains dominant and familiar.
Share this story with your friends!
---
Help us make Spot.ph better!
Take the short survey
Load More Stories