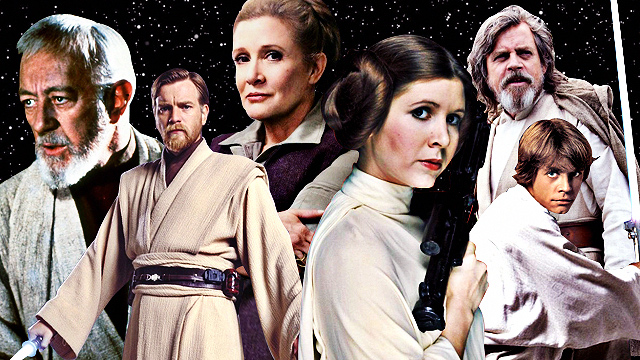 (SPOT.ph) The Philippines is where great talent goes to prove Charles de Gaulle's famous observation that old age is a shipwreck. Three examples will suffice: Frank Sinatra, sweating through a performance near the end of his career in the Folk Arts Theater (now, like many architectural relicts of the Marcos years, structurally condemned), alternating between forgetting his lines or being unable to read them on the TelePrompter, and dropping his mic; the great Latin percussionist Tito Puente whooping it up but missing the beats on his bongo drums; the immortal— but truly aged; Peggy Lee hobbling on to the stage, leading the horrified parent of a friend to exclaim, "My God, she's so... old!"
We are such a nostalgic people we welcome geriatric singing acts with all the patient, indulgent, even uncritical, hospitality we accord to movies: we are the nation that has rewarded Shake, Rattle, and Roll, after all, through no less than XV sequels. We are what's called a soft touch: offer we, the people, comfortable familiarity, knock on our hearts, and we say Mano Po, no less than eight times in a row. Whether you're Pat Boone, part of what was once Spandau Ballet or a hybrid combination of former boy bands singing at the Kia Theater, we open our wallets to see living museum exhibits of our past.
ADVERTISEMENT - CONTINUE READING BELOW
Mark Hamill, in a recent New York Times profile, remarked that he'd made his peace with the Star Wars trilogy, including realizing he had a kind of permanent life role expected of himself and other members of the cast by a devoted fandom, and was unsure if he should accept the invitation to reprise his role as Luke Skywalker when a new trilogy was proposed a few years back. As he put it, "I was just really scared, I thought, why mess with it? The idea of catching lightning in a bottle twice was ridiculously remote." Knowing how we're regularly subjected, in the Philippines, to seeing great talent come here to die in public stages, another of his observations seems so wise, and true: "No one wants to see the 50-, 60-, 70-year-old versions of us, running around, bumping heads on the Death Star, It's sad." However, you may be a sexagenarian but peer pressure can still weigh heavily on you. Seeing the enthusiasm with which Carrie Fisher accepted the invitation, and then, finding out Harrison Ford had said yes, too, Hamill felt he couldn't be the only hold-out so he accepted.
And boy are we glad they all signed on. Though it was heartbreaking to see Harrison Ford's Han Solo killed in the first of the new trilogy. This isn't a spoiler, because you'd have to have been living under a rock not to expect it. In the credits after the conclusion of The Last Jedi, there's this sentence: "In Loving Memory of our Princess, Carrie Fisher." Her sudden passing—just when a new generation had gotten introduced to her madcap ad libs and the presence at her side of her ginormously-tongued French bulldog, and old and young alike lapped up her diary of the filming of the original Star Wars, complete with her affair with Harrison Ford—made millions moisty-eyed when the trailers for Jedi came out. Hamill, talking to the New York Times, did observe that what was showing every sign of a star-turning swan song for the original main characters won't quite turn out as intended: "She [Fisher] deserved that second act. Harrison was more prominent in VII [The Force Awakens], I'm more prominent in this one [The Last Jedi], and she was meant to be more prominent in the last one. Her timing was perfect, except in this case."
And yes, maintaining the spoiler-free nature of this article, you'll just have to see what Hamill means by watching The Last Jedi. It is enough to say—and anyway, you'd have to be completely unplugged from the world not to know every critic seems to be saying this is the best Luke Skywalker and the best Mark Hamill performance, ever—that this film's spine, and the tingle to the spine is provided, by Hamill. 
It may have been exceptionally creepy-cool to see the late, great, Peter Cushing brought back to CGI'd life in Rogue One, but a short scene for establishing continuity after a three-decade gap is one thing, but to even dare to think this should be done to Carrie Fisher seems beyond the pale: could you do to Fisher what was done to Paul Walker in Furious 7? Possibly, and the temptation might be great, not least because it's technically feasible now. Accounts differ on what will come next: will the story as originally envisioned be rewritten to take into account Carrie Fisher's gone? Yet we are told that her brother and daughter have given permission to use recent footage of her in the next film.


Here is the point when, just as an actor who is dead can be resurrected to give a simulated performance on screen, the hold of the audience—the cohort of fans who can be said to have accompanied that actor through their life's journey on screen—has also been freed from time and space. Each of the three installments of the Star Wars epic—the first three films, the next three from the 1990s, and the ongoing trilogy as well as the side stories that have spun off as separate, related, films—has an accompanying generation, with the original generation counting itself the luckiest, the ones who are cursed with Jar-Jar Binks being the mascot of their generation being the unluckiest, and the present millennial fandom being the most spoiled.
ADVERTISEMENT - CONTINUE READING BELOW
But each generation, at least, while partaking of the whole sprawling epic, can consider itself having a proprietary, because generational, hold on actors and films alike from their era. For my generation who were very young when Star Wars first came out in 1977, we went through teenhood with the next two. We were in our twenties and thirties when we mocked Jar-Jar Binks but also thrilled to the Empress Padmé Amidala's observing, "So this is how democracy dies, with thunderous applause"—the epitaph to our generation's experience with public institutions. And when we were least expecting it, we suddenly got to have the winter of our creeping middle age discontent made glorious summer through the return to big screen of Luke! Han! Leia!
For those slightly younger it will probably something millennials will feel if and when Harry Potter and the Cursed Child ever becomes a film—if the original triumvirate get to reunite on the big screen. Give it another 10 years, maybe. But it won't be the same—it is improbable and highly not to be hoped, that a calamity would happen in the same manner, depriving devotees of one of the main cast just when the reunion was gathering momentum (and two other sequels announced, who knows, Harry Potter and the Crazed Bureaucrat and Harry Potter and the Purge of the Muggles. But even if this came to pass elders will still get to haughtily sniff, as only elders do, "Ah, but you know, it's not the same..."
Unlike, say, the Lord of the Rings which was made in one epic swoop, Star Wars in all its sprawling splendor had three stages of evolution, the original trilogy having the virtue of not knowing its future colossal success, and how through not just the big screen, but cartoons and novels and Wikis it would coalesce into a mind-boggling mass with its own internal coherence through the gravity of not just its own storytelling but the interest of its fans—the closest similar phenomena might be the Star Trek universe, just as Tolkein's world is rivaled by George R.R. Martin's. The original trilogy was breathtakingly vast, but also filled with Muppet-like whimsy (Frank Oz, after, was the puppeteer of the original Yoda and lives on as his voice). The intermediate trilogy had the fine Nordic cheekbones of Hayden Christiansen but he was such an Emo-like-artifact of his times that the whole thing hasn't aged as well as the original trilogy which harked back, as George Lucas and Co. conceived it, in the tradition of Flash Gordon, or been distilled into the fine wine as Fisher, Hamill, and Ford have shown in the latest trilogy. The middle three films are the embarrassing bad hair days we all embarrassingly have had in particular chapters of our photographic life: part of the story, not the best, but necessary if only because unavoidable.
But now one generation of lead actors—the original—are bowing out, and with the intimations of mortality so too, is the original generation of Star Wars fans bowing out because already outnumbered by the new, wider audience. For the first cohort who were born of the unfolding tale of rebellion—those who, upon hearing those opening measures of the Star Wars theme, revisit, instantly, the first thrill of hearing that music in 1977—who then had to endure that extended flashback into the fall of the Republic—to see rebellion rekindled, is to confront what all old rebels must ask: was it ever really, truly ours?
ADVERTISEMENT - CONTINUE READING BELOW
Share this story with your friends!
---
Help us make Spot.ph better!
Take the short survey
More Videos You Can Watch
Load More Stories