The Innate Absurdity of Being Filipino—Or Why I Traveled 500 Miles to Renew My Passport
Lately, booking an appointment for passport renewal has been more of a game of Whack-a-Mole.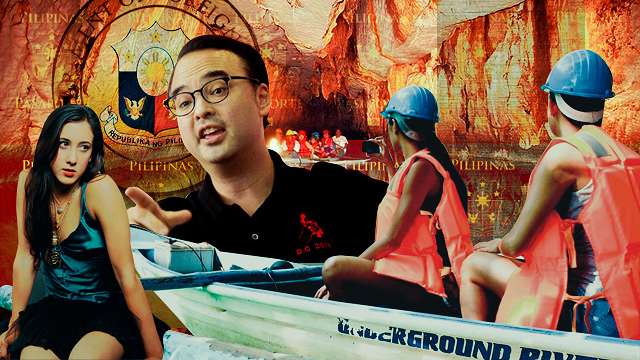 (SPOT.ph) The distance between Metro Manila and Puerto Princesa City is roughly 800 kilometers. That's approximately 500 miles in the imperial system. The Proclaimers would walk 500 miles just to fall down at your door. That's half of the distance Vanessa Carlton is willing to walk to be with you…tonight. If you walked every road in Metro Manila and skipped a few side roads here and there, you would have probably done 800 kilometers of walking.
For whatever it's worth: 1.25% of that span is the distance between my house and the DFA Head Office.
It may sound absurd, but I'm not the first person living in Manila to ever renew a passport in Puerto Princesa. In 2017, a woman made the news for filing her passport renewal at the Puerto Princesa office. The demand for the new Philippine e-passport—now valid for 10 years—has caused a lot of problems for the Department of Foreign Affairs: aside from opening 100,000 new passport slots, DFA Secretary Alan Peter Cayetano is also looking into the possibility of bots and syndicates making a cash grab out of the operation. The process of booking an appointment through the DFA passport appointment system has been more of a game of Whack-a-Mole than an actual system: grab the first appointment you can, and hope that you're fast enough to reserve it. Or you could gamble away a guaranteed appointment at a regional office away from you, and hope slots open in an office that's much nearer.
ADVERTISEMENT - CONTINUE READING BELOW
To some, it's an instructive lesson in never letting go of precious moments of chance. To others, it is proof of the many things that the government has to fix immediately. For me, though, it's an impromptu vacation made possible through absurd circumstances.
The fuller, more meaningful experiences of Palawan lie beyond the three days you can spend within Puerto Princesa's limits: Honda Bay, El Nido, the Subterranean River, watching fireflies at Iwahig, the things that are often written about by talented travel bloggers. But those are things you reserve for longer vacations: not when you have a passport appointment at 2:00 on a Friday afternoon. When pressed for time, you look forward to the hotel breakfast buffet, and the novelty of drinking in a beer garden next to an all-but-abandoned amusement park. After all, you're in for an errand, not a vacation.
CONTINUE READING BELOW
Recommended Videos
When people say "Palawan," we instantly think of beaches and nature and "adventurescapes." For people like me—people whose idea of a "vacation" involves watching mundane cable channels in the relative strangeness of a hotel room—the journey was rather clear-cut. The bulk of guests at the hotel were adventure-seeking foreign nationals: board shorts, bikinis, sarongs, surfboards, scuba gear, the works. The Palawan Passport Experience doesn't include island hopping or wakeboarding, but it does involve a short walk to Robinsons Place Palawan for a 30-minute appointment.
While you'll be fine with just a birth certificate and your old e-passport when doing a renewal, you can never be too sure. A couple of hours before my appointment, I had all my documents photocopied four times over: everything from birth certificates to official government IDs, government clearances, my old passport, my baptismal certificate, my latest tax returns, every form that can—and should—prove my existence to the government. With a big thick folder in hand—dressed in a collared shirt I wouldn't otherwise wear—I entered the Puerto Princesa DFA branch office.
ADVERTISEMENT - CONTINUE READING BELOW
In less than 30 minutes, I was done. So I just spent an entire weekend in Palawan for a process that lasted just about as long as a leisurely coffee break.
It would make for a lovely insight, if not for a morbid one: to be a Filipino is to file a form. Filipinos are born into a spate of forms and processes from birth to death. Your entire existence starts with a birth certificate, and ends with a death certificate. Your door is probably festooned with Census stickers of all different colors. Your employment—and the benefits that come with being employed—all hinge on sheafs and folders and drawers of forms. With pieces of paper, after all, come rights: the right to shelter, the right to run a business, and in the case of passports, the right to travel.
Not that it was inconvenient: any chance to take a break from the daily grind is a good thing. The staff of DFA Puerto Princesa were absolutely helpful: I'd probably say they were the nicest government workers I've ever had to do business with. It's easy to see the whole thing as a funny and ironic episode, but not when a lot of your life hangs in the balance. Not when you can't afford it: tickets, accommodations, and meals cost a lot when you're traveling, not to mention the inevitable tourist traps you're bound to find yourself in.
You can't have a passport renewal in a faraway DFA office when a possible job overseas is on the line. Or when you're supposed to share a tender moment with someone. Or if a relative abroad is sick. Sure, there are exemptions for those things, but there should be a concerted and committed effort from government to make basic services—like the bureaucracy itself—work for the common Filipino. "Passport on Wheels" is a start, but what else can the government do to make the bureaucracy more bearable and easier to negotiate?
ADVERTISEMENT - CONTINUE READING BELOW
As I waited for my turn—with the admonishment that people are discouraged from using their phones in the office—I observed the goings-on around me. You figure out that government workers are far from the caricature they're often made out to be: they are ordinary people in the service of ordinary people, and all they want to do is help. You figure that the DFA isn't out to deliberately annoy and pester people: it will take years—decades—of doing things right to get rid of the palakasan and inefficiencies that have plagued it. You figure that not every Filipino has access to the essentials of a Philippine passport: not all of them have identification, not all of them know of authorized copies of birth certificates. You figure out that for every student getting a passport for a guaranteed summer trip to Thailand, there's one laborer getting a passport in the hope of landing a job in the Middle East.
Some may see the whole quagmire as an adventure of sorts: after all, not a lot of Filipinos get to enjoy traveling, and going somewhere—anywhere—is high on the priorities of the stereotypical millennial. There are those who see the process as yet another inconvenience brought on by a plodding bureaucracy: time, money, and other resources get diverted to a process that, at most, lasts 20 minutes for any Filipino with a passport.
The distance between Metro Manila and Puerto Princesa City is roughly 800 kilometers. That's the distance Eratosthenes walked to calculate and estimate the circumference of the Earth. That's the upper limit of the atmosphere itself. That's how fast some jet aircraft will travel in an hour. Maybe there's something to be said about the whole experience, but there isn't much: after all, 500 miles is the distance of absurdity. It's the distance of finding yourself at one second, and then forgetting about the whole thing in another, and realizing that all it took was for a nice woman to punch holes on an old travel document.


ADVERTISEMENT - CONTINUE READING BELOW
Share this story with your friends!
---
Help us make Spot.ph better!
Take the short survey
Load More Stories