Time Travel for Two: 10 Popular Date Places From the '90s
Nostalgic playgrounds and points of reference for all Gen-X babies
(SPOT.ph) The raw fashion, the plaid shirts, the total lack of (and freedom from) social media. Yes people, welcome back to the '90s. When grunge music rocked our world, boy bands and girl power popped up, and a great decade where choice bars and restaurants thrived and prevailed, up to a certain point. It was certainly a memorable era to go out on a date and enjoy either a quiet delicious dinner or a sonic blast of tunes. Here are 10 great date places that you're probably reminiscing about from the '90s.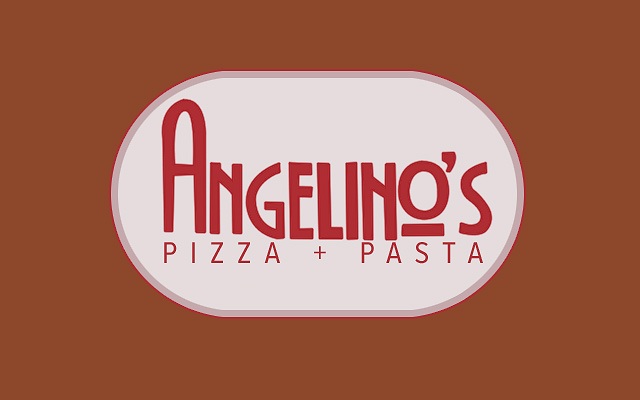 Angelino's
Sure, there was Shakey's and Pizza Hut and Greenwich for you and your date to enjoy. Hell, if both of you were on a tight budget, a freshly cooked 3M slice with that mystery ham and cheese was always a guilty pleasure. But back in the '90s, the Angelino's line of restaurants, with their simple décor, brought about a classy yet slightly affordable feel to a plate of pasta and pizza. You would order the Angelizzas so that it was still a pizza, but it was tiny enough so that you didn't look like slob while talking to your date.
ADVERTISEMENT - CONTINUE READING BELOW
Angelino's used to be along Quezon Avenue, Quezon City.
Blue Bacon and Green Eggs
Dr. Seuss, anybody? This was definitely a go-to-place for couples whose appetites overcame their wallets. Known for their Miles' Pasta, which was named after the owner's son, Blue Bacon and Green Eggs served up quite an extensive line of food such as their chicken stuffed with mango, a tomato, basil and goat cheese salad, various fish dishes, soufflés, and even few Japanese dishes. They also had a deli and served Häagen-Dazs ice cream. Blue Bacon and Green Eggs was often called the "best unknown restaurant of the '90s" due to its popularity despite its slightly hidden location.
CONTINUE READING BELOW
Recommended Videos
Blue Bacon and Green Eggs used to be at 27 Lantaka corner Boston Streets, Cubao, Quezon City, Quezon City.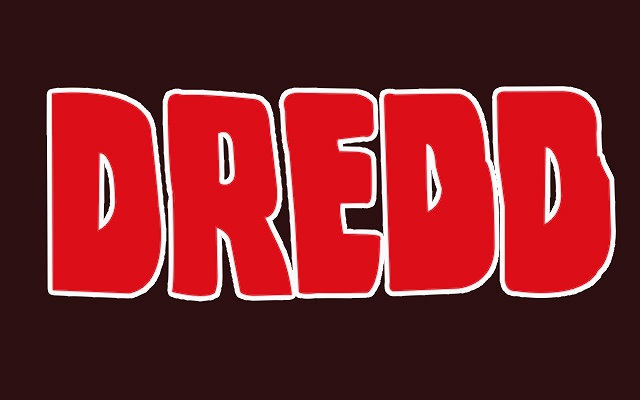 Club Dredd
Back in the '90s, you were either someone who liked pop, dance, or rock music. If you were the latter, there was one place that you could take a date to blow their eardrums into kingdom come. Ladies and gentlemen, this is Club Dredd. Formerly know as Red Rocks and renamed after comic book character Judge Dredd, this is where bands went to be heard and be known. Famous for being a major influence on the Pinoy rock scene, you took a date here to slam dance your way into her heart, or to have an ice cold beer and then throw yourself into the mosh pit.
ADVERTISEMENT - CONTINUE READING BELOW
Club Dredd was located originally at Scout Tobias Street, Quezon City.
DC Diner
If you wanted to feel like you were Archie Andrews taking Betty (or is it Veronica tonight?) to Pop's Chock'lit Shoppe, one of the few places that channeled this neon-lit American vibe was DC Diner. While they did have a branch in Robinsons Galleria, it was their main one along Quezon Avenue that really stood out. If your date happened to love this type of Rockabilly feel and loved her burgers and shakes, then this piece of American pie was the perfect slice for her. Extra cool factor: some of the waitresses wore roller skates. How's that for fast food?
DC Diner used to be along Quezon Avenue, Quezon City and Robinsons Galleria.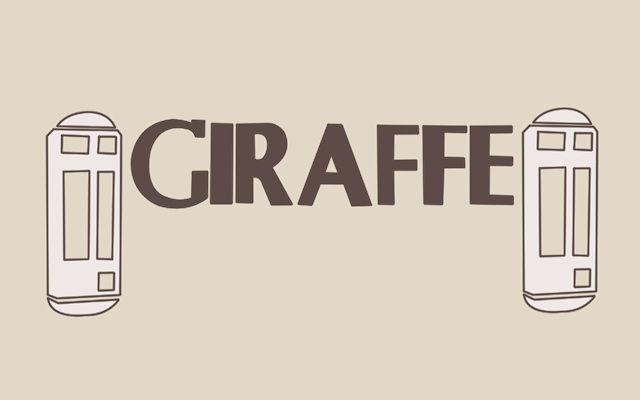 Giraffe
There were a lot of cool places to party in Makati, but none ever attained the same level of fame and popularity as Giraffe. Famous people, from politicians to celebrities hung out here. If you had a pretty penny and you wanted to impress your date, this was the perfect place (to try) and take them—it was the sexy and chic place back then. Giraffe was named Giraffe Bar and Grille, but obviously the main meat of the place was their drinks more than their food. If you and your date were looking for an after-dinner hangout or were coming from an early-evening party or rave scene, Giraffe was the perfect place to burn the midnight oil and drink until three in the morning.
ADVERTISEMENT - CONTINUE READING BELOW
Giraffe used to be at 6750 Ayala Avenue, Makati City.
Lava Lounge
The Pasong Tamo trio of ABG's, Sambos, and Lava Lounge gave a different flavor to the Makati scene. But if lounge music and just chilling out was your idea of a perfect date night, then Lava Lounge was the place to be. "We wanted it to be a time machine," says co-owner Agu Paiso. "Back to the '50s, '60s, and '70s in terms of ambience, cocktail selection, and music". It was a great place to have a chocolate martini with a Hershey's kiss at the bottom while relaxing to some Bossa Nova. If you ever get a chance to travel back to the 1990s, head to Lava Lounge and order their Salmon Curry Pasta.  
Lava Lounge used to be along Pasong Tamo, Makati.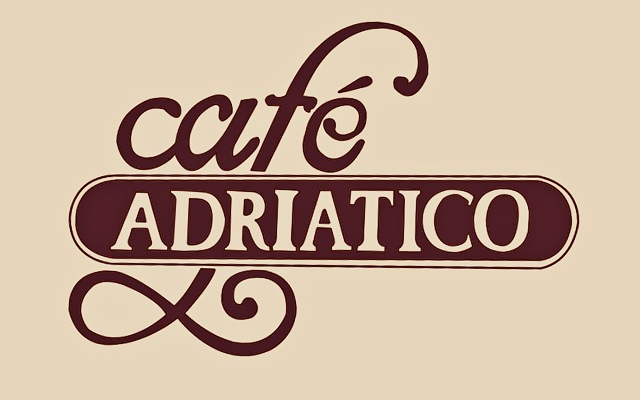 Café Adriatico
Malate was filled with bars and restaurants. Back in the '90s, it was the breeding ground of ambitious chefs and new restaurants. They were all jumping in, creating unique menus, impressing everybody, and then suddenly disappearing. Café Adriatico is one of the few bastions that have stood the test of time. What made them survive? Their loyal clientele and, of course, their ever-so-awesome list of All Time Café Favorites like Salpicao Rice, Spanish Callos with Garlic Bread, and Lengua Estofada.
ADVERTISEMENT - CONTINUE READING BELOW
Café Adriatico (now known as Café Adriatico Premier) can still be found in Remedios Circle, 1790 Adriatico Street, Malate, Manila.
Penguin Café
Did your date enjoy art? Was she part of the hip crowd? A filmmaker maybe? Then you guys probably dug the bohemian vibe over at Penguin Café. You could have a cup of coffee or a bottle of beer and experience some live visual performances by dancers, appreciate the art gallery, or if you were lucky you would catch a poetry session. Penguin was known for having an ambience that delighted musicians, poets, film directors, and other artists. It was a café, a club, an art gallery, and a mini theater all under one roof.
Penguin Café was at 1951 Adriatico Street, Malate, Manila.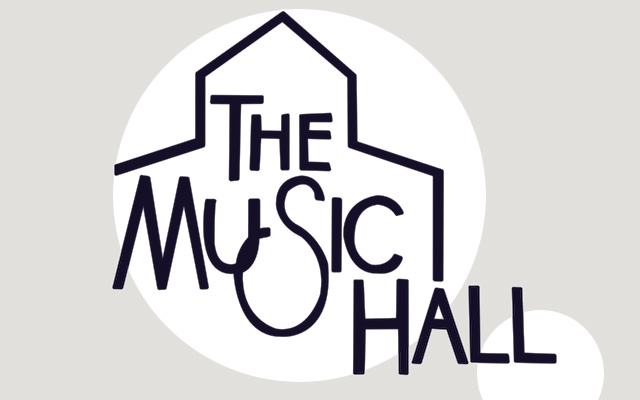 Music Hall
If you and your date were not interested in clubbing or were too timid for some hard rock, there was one gig where you could gyrate shamelessly to "Whenever I Call You 'Friend'" by Kenny Loggins and Stevie Nicks. Without a doubt, '90s kids will know the mecca of live Pinoy pop and cover songs, Music Hall. The food was all right, the drinks were okay. But it was the sheer popularity of Filipino bands like Side A, FreeVerse, DV8, Mulatto, and South Border—to name a few—that raked in the cash and kept the people coming en masse.
ADVERTISEMENT - CONTINUE READING BELOW
Music Hall used to be along Annapolis Street, Greenhills.
Café Ysabel
Coffee and cake. A perfect combination for a date in any era. Café Ysabel was a fantastic place to enjoy some freshly brewed coffee and a Strawberry Shortcake. Chef Gene Gonzalez' restaurant had an exquisite and romantic feel to it, which made it perfect for first dates and anniversaries. Back in the day, if you wanted a place that had good food and great dessert, Café Ysabel was always on the top of every Gen Xer's list.
Café Ysabel used to be at 455 P.Guevarra Street, San Juan, but they are supposedly moving to Wilson Street, Greenhills, San Juan.
Share this story with your friends!
---
Help us make Spot.ph better!
Take the short survey
Load More Stories