10 Commuting Tips and Hacks to Make Rush Hour More Bearable
Take the stress out of taking public transportation with these tips.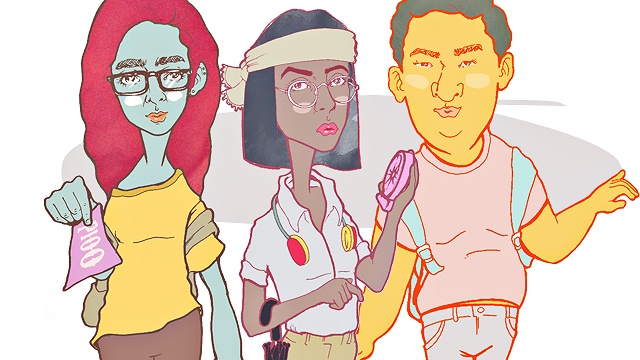 (SPOT.ph) With Uber's exit from the local ride-sharing market, let's just say that using an app to get around the city has gotten a bit more frustrating. In response, more Manileños again have had to resort to getting to work through public transportation—and for good reason! At an average of around P300 per trip, using ride-sharing apps daily can really put a hole in your pocket. Making the choice to commute around the Metro three to four times a week can definitely save you a fortune. But there is also the fact that our current transportation system is pitiful, at best.
Well, don't fret—a little diskarte and foresight can make public transportation feel like a walk in the park. Below, we've compiled a list of hacks and tips that will make your daily commute a little less stressful.
Prepare for your commute beforehand.
Always stay informed—there's a wide breadth of resources available online to make planning your commute a breeze. Use Sakay.ph to find out the most efficient route to your destination. If you want to try out an alternative to the train, check out the UV Express and P2P bus routes. Additionally, if you're an Android user, Google will automatically prompt the day's train schedule whenever you're at an MRT station!
ADVERTISEMENT - CONTINUE READING BELOW
A crossbody bag is the most efficient option for the PUV regular.
There's nothing that slows a commuter down in the morning more than having to remove a backpack and opening it up at the security checkpoint. A crossbody bag that you can open easily can make bag checkpoints a breeze. Plus, you won't have to deal with those nasty backpack sweat stains!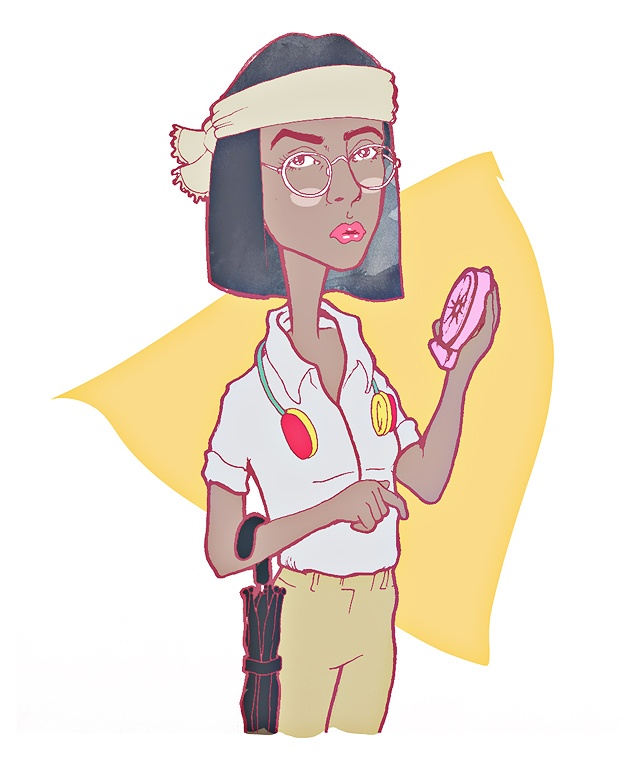 CONTINUE READING BELOW
Recommended Videos
Arm yourself with the essentials.
Take a page from the Boy Scouts and always be prepared. A foldable dark-colored umbrella will protect you from the elements, rain or shine, while a wireless headset will allow you to enjoy your favorite playlist without the hassle of tangled cords. To beat the heat, pack a face towel, a portable electric fan, and an extra shirt (because you never know when your sweat glands will attack). Finally, don't forget to practice your best streetsmart face that will let criminals and rude co-commuters know you're not someone to be messed with.
ADVERTISEMENT - CONTINUE READING BELOW
At the MRT, beat everyone else at the escalator rush.
When boarding the MRT, stay by the third door (from the first men's carriage). When you alight at Ayala or Cubao, you'll skip the hassle of queuing and have instant access to the escalators. For females who prefer to ride in the women's carriage (bless you, brave soul), staying by the door nearest to the men's carriage will give you easy access to the stairs.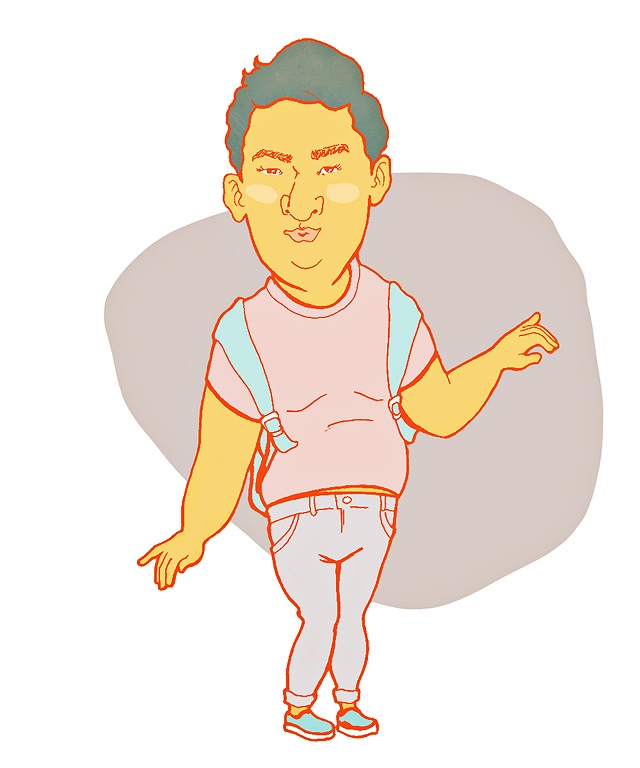 Wear a moisture-wicking shirt while commuting.
You've probably already heard about wearing a well-worn but comfortable shirt during your commute and changing into your #OOTD upon arrival at the office. Given the sweltering Manila heat, why don't you take things up a notch and wear a moisture-wicking shirt? The breathable material will make sure that you'll stay cool no matter how packed the MRT gets!
Avoid getting fried by the sun.
To avoid the sun's harsh glare in the bus or train in the morning, always remember to stay on the left side if going northbound, and on the right if southbound. We know your sunscreen keeps you protected from UV rays, but it's best to be safe when it comes to the sun.
ADVERTISEMENT - CONTINUE READING BELOW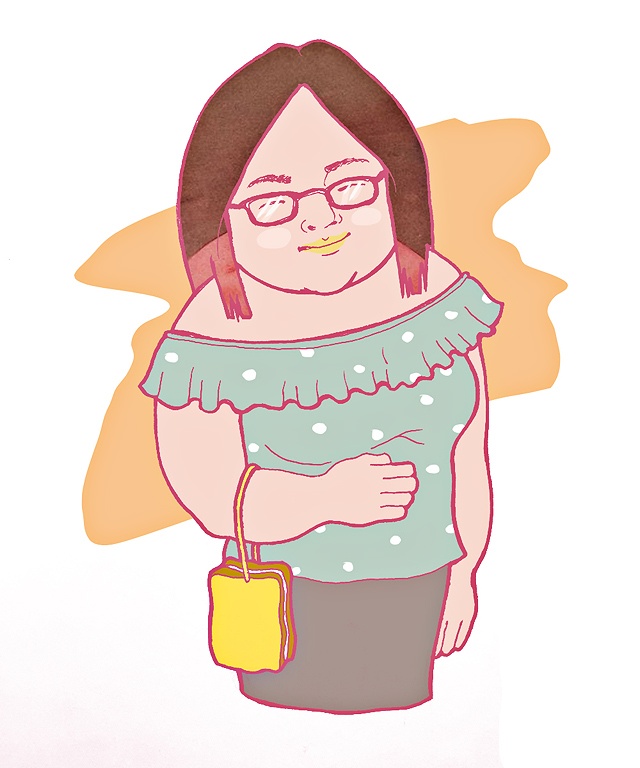 Use a commute pouch.
Tired of having to look for your reloadable MRT card every time you're about to board the train? Keep everything in one place and store all your commute essentials (your beep card, loose change, your keys) in a small pouch. That way, you'll never have to rummage through your bag wondering where the hell your keys are ever again.
Show up to work looking fresh every morning.
Rule of thumb: It's better to take the bus in the morning. Although it's the faster option (as long as it doesn't break down), save the train for your ride home, when you will no longer need to look presentable to people. Remember, as with your partners, there is no shame in being choosy with your buses—a newer, air-conditioned one will keep your sweat- and oil-glands at bay. Even better, check out the P2P bus schedules to see if one of their routes are near your office!
ADVERTISEMENT - CONTINUE READING BELOW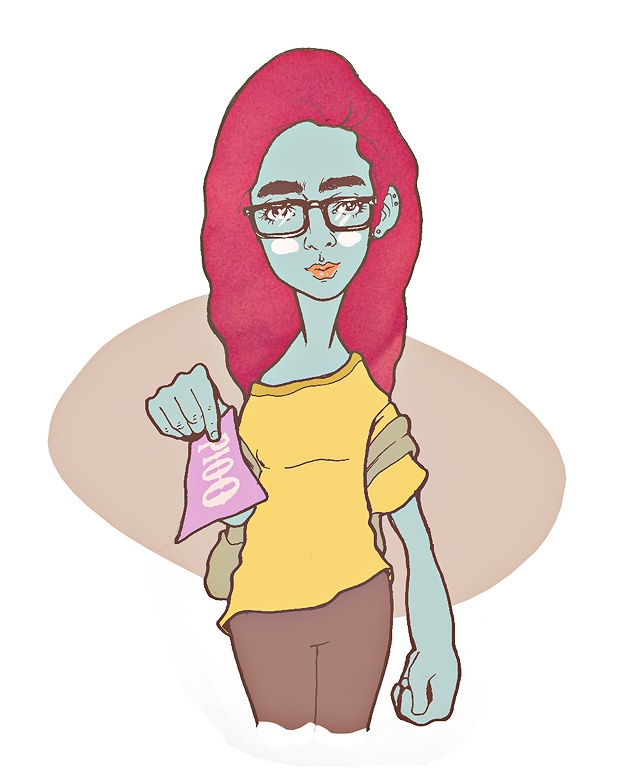 Remember: when in need of spare change, P11 is the golden number.
We've all been there: Needing change, you endure the annoyed glances of the convenience store cashier as you buy something cheap with your unnecessarily large bill, but after making your purchase you find out you didn't get the coins you needed after all. Well that's soon to be in the past—next time buy something worth P11. This will give you the highest return in terms of change—at worst, using your P100 will get you one P50 bill, one P20 bill, one P10 coin, one P5 coin, and four P1 coins.
Strategically situate yourself when in public transportation.
Jeep: It's best to get a seat near the door, not only to save you the stress of passing your co-passengers' payment to the driver, but to give you an easy way out in worst-case scenarios. Alternatively, you can choose to get a seat by the middle of the windows for the cool (albeit polluted) Manila breeze.
ADVERTISEMENT - CONTINUE READING BELOW
Bus: Always try to get a seat near the door—that way you won't have to risk tripping as you make your way down the aisle to get off at your stop. If you're in a hurry to get off, get a seat by the aisle. If your trip is a bit more lengthy however, get a window seat—the extra space will make your ride more comfortable.
MRT/LRT: If you encounter the rare phenomenon of an available seat on the train, go for it. Otherwise, try to find a standing spot directly facing those who are seated—it will give you much-needed breathing space. Also, as much as possible, move by the door when you're one stop away to make alighting at your station much more easier.
Share this story with your friends!
---
Help us make Spot.ph better!
Take the short survey
Load More Stories