This Island in Negros Will Change the Way You See Our Beaches
There's so much to learn from its example.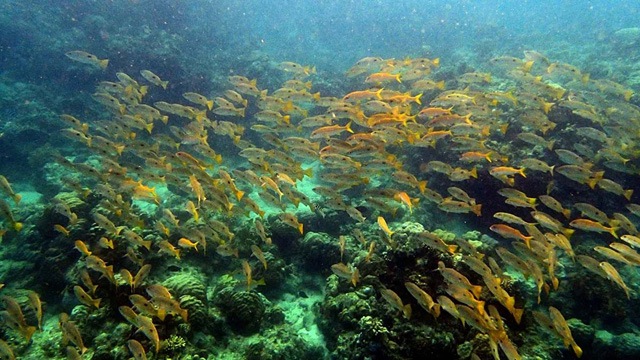 With the controversial closure of Boracay, environmental conservation has certainly been on a lot of Filipinos' minds. While we wait to see the outcome of the government's efforts to clean up Boracay, it's worth looking at another island that has been saved from destruction.
Off the coast of neighboring Negros Occidental is Danjugan, an island covered in lush forests and surrounded by pristine waters teeming with corals and marine wildlife. Owned by Philippine Reef and Rainforest Conservation Foundation Inc., it's a place where nature is left alone to thrive. And thrive it does—the island is home to 572 fish species, 244 hard corals species, 22 butterfly species, and 72 birds species. 
Danjugan is not a resort or a tourist destination. It's primarily a marine and wildlife reserve that happens to allow people to stay, so that they can experience the incredible beauty nature has to offer. In this way, the island shows its visitors why and how nature must be protected. Here, you can kayak in one of the island's five lagoons, go snorkeling, or hike through the forest with a guide.
ADVERTISEMENT - CONTINUE READING BELOW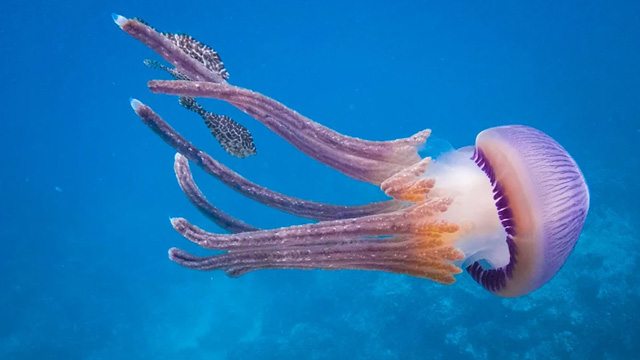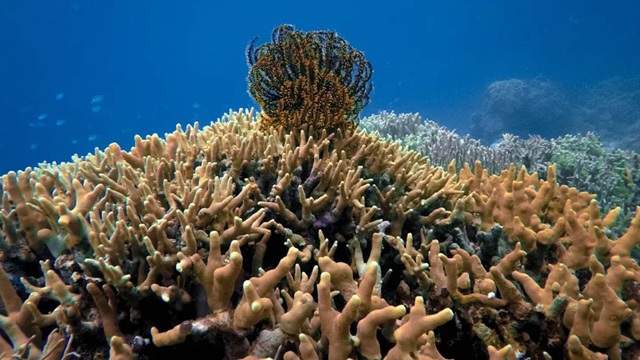 Because of its amazing biodiversity, the island was a favorite haunt for recreational divers in the 1970s. Unfortunately, the property's owners at the time weren't very concerned with preserving its natural resources. 
"Due to lack of awareness on sustainability, they were harvesting what they could from the island. Trees were being cut for sale, lime was being quarried, and there was a plantation for coconuts set up. So we could say that the habitat was threatened by overexploitation before the purchase," says Dave Albao, executive director of Philippine Reef and Rainforest Conservation Foundation Inc.
CONTINUE READING BELOW
Recommended Videos
Gerry Ledesma—a diver who frequented the island and was president of Negros Ecological and Forest Foundation—was determined to save the island before it was too late. He sought the assistance of World Land Trust, a UK-based international conservation charity that provides funds for partner organizations to purchase "biologically important and threatened habitats." 
He succeeded in purchasing the island in 1994, and for 10 years, the island was closed off to the public. The only people who visited the island were invited scientists, researchers, and volunteers who assessed the biodiversity of the island to help Philippine Reef and Rainforest Conservation Foundation Inc. (PRRCFI) lobby for the establishment of the island as a sanctuary. They also held private environmental education camps. In 1999, the local government declared Danjugan as a marine reserve and sanctuary.
"It was only roughly 10 years after the purchase that PRRCFI was transitioning to a self-sustaining program based on tourism and allowed guests to book and visit the island," Albao explains. "In the last five years, we have carefully curated this tourism program to be low-impact, low-volume, high-quality, high-value experience where guests support our conservation project by visiting and learning from the island."
ADVERTISEMENT - CONTINUE READING BELOW
The effect this low-impact approach has had on the island is remarkable. "Fifteen years of letting the island be has allowed the limestone, beach, and mangrove forests to grow taller," says Albao. "Now there's more topsoil because of the decades' worth of leaves and foliage not being touched."
Nature's Perfect Classroom
The island also conducts marine and wildlife camps for kids aged 12 to 17 years old. "The Marine and Wildlife Camps started in 1991, even before the 1994 purchase of Danjugan Island," Albao says. "Over 20 or more years, we have seen our alumni take on conservation projects and some are scientists known in their field. Even those who have not taken on careers in science are advocates for conservation and sustainable tourism."
Gerry's daughter, Kaila Ledesma-Trebol—who is now a PRRCFI trustee and vice president for conservation science, education, and research—joined the first camp in 1991. She had been visiting the island every now and then with her father and it was through the camp that she became inspired to pursue a career as a marine biologist.
"I think it was the up close and personal encounters with wildlife," she says. "Unlike seeing wildlife in a zoo or on TV, it's different when you're actually out in nature observing them in their natural state. It's exciting. I think seeing it with my own eyes and having the experts there right beside me talking about it, it was exciting for me. Seeing it up close and personal was a huge thing—experiential learning."
ADVERTISEMENT - CONTINUE READING BELOW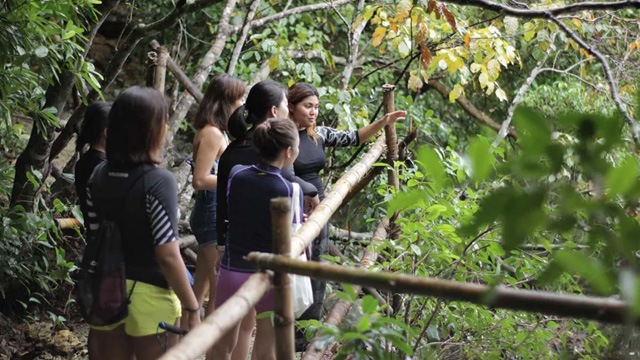 One of Trebol's most unforgettable experiences during the camp was when a marine biologist named Jerry Reyes showed them a banded sea snake—one of the most poisonous snakes in the world. He had explained to them beforehand that a bite from a banded sea snake was fatal. 
When they encountered one while snorkeling, Reyes signaled to the children that the snake was dangerous, and to avoid touching it. But then he himself swam up to the creature and very gently touched it. Instead of biting him, the snake calmly swam away.
"It wasn't aggressive, it just swam away from him. For me, that experience showed that a lot of these animals that are perceived as dangerous are actually not, in the sense that if you don't harm them, if you observe them from afar, they really won't attack you," Trebol says. "In the case of this marine biologist, he wanted to show that they are actually docile animals even if they are venomous. They won't go out to bite you. That just reassured us as campers watching to not be afraid of these animals."
ADVERTISEMENT - CONTINUE READING BELOW
"We call Danjugan 'nature's perfect classroom' because here we have so many examples of marine ecosystems where the campers can see and experience it firsthand," she explains. When teaching in the marine and wildlife camps, her first aim is to foster a love for and connection with the environment. Her second goal is for the children to be inspired to take action and contribute to saving the environment. "I think the rewarding part is seeing the transformation in the kids from day one till the last day."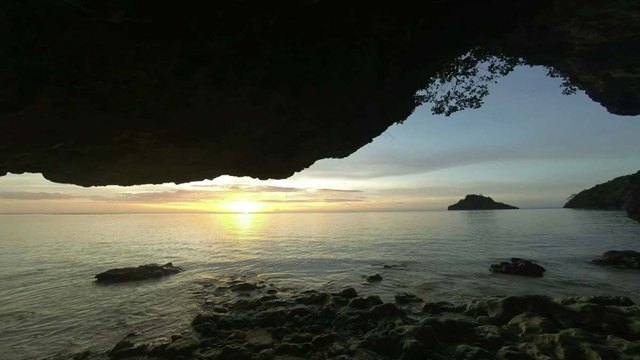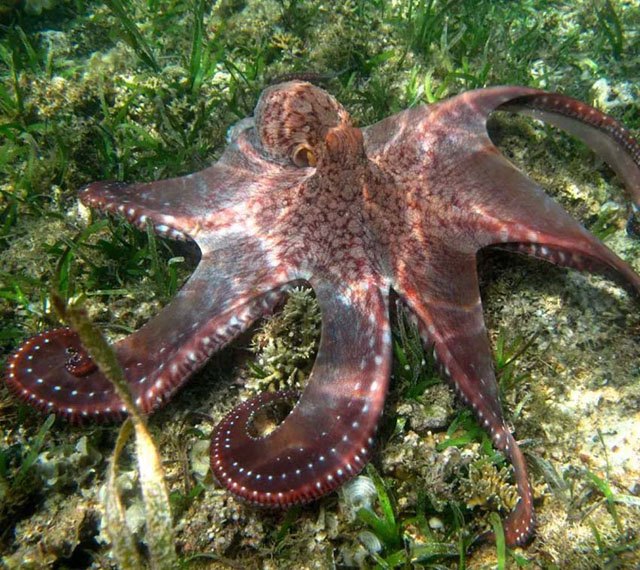 ADVERTISEMENT - CONTINUE READING BELOW
When the children arrive at Danjugan, many of them are shy or afraid of nature. Some of them are uncomfortable living without modern amenities like air-conditioning, and aren't used to conserving water. "So in the beginning it's difficult for them, but by the end of camp it's like they've embraced it," Trebol adds. "Those who were afraid of snorkeling love it. And at the end of camp they usually make a pledge to Mother Earth. When you listen to their pledges and what they want to do to help contribute to conservation, that's where it becomes rewarding because we know that we made a change in their hearts. Because we truly believe that for you to be able to protect something or to conserve something, you have to learn about it and you have to love it."
Danjugan now has adult camps for visitors over 18 years old, and offers family camps as well. Outside of camp season, they also welcome tourists upon approval. This means that before booking your stay, you need to fill out an "Apply to Visit" form and acknowledge that you've read and understood the "Primer for Nature Tourism Program" that they send via e-mail.
This is because a trip to Danjugan really involves going back to basics. There's no running water, and hardly any cell phone signal. Their lights are powered by solar panels, and since they use water sparingly, this isn't the place to take your 30-minute showers.
ADVERTISEMENT - CONTINUE READING BELOW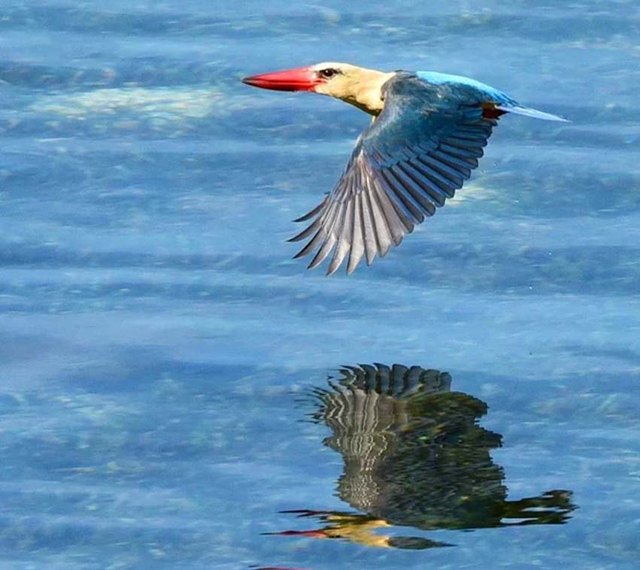 After all, the island is first and foremost a marine and wildlife sanctuary. "We have always kept in mind that we want to limit development (meaning building of structures, trails, and areas for human activities) to 10 percent of the 43 hectares total land area of Danjugan," Albao explains. "This way, you can see that the tourism program is first designed to support and sustain conservation of natural resources, and not the other way around. Our priority is conservation but also to inspire harmony between wildlife and people for a sustainable future."
This story originally appeared on Esquiremag.ph. Minor edits have been made by the Spot.ph editors.
Share this story with your friends!
---
Help us make Spot.ph better!
Take the short survey
Load More Stories