Philippine Passport Holders, You Can Now Visit 65 Countries Without a Visa
Imagine the possibilities!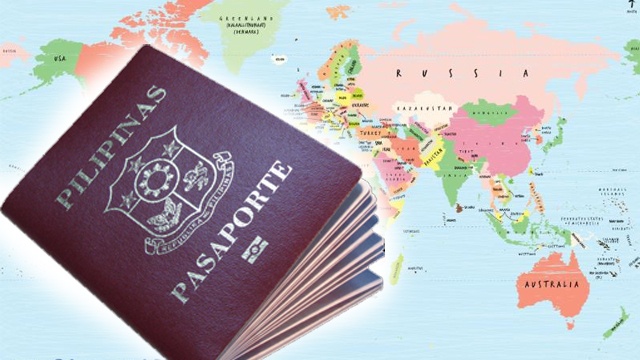 (SPOT.ph) The Philippines is now the seventh most powerful country when it comes to passport ranking in Southeast Asia, according to the 2018 Henley Passport Index released on May 22 by Henley & Partners—a residence and citizenship planning firm headquartered in New Jersey. We've also climbed to a global ranking of 70 from the previous 72. This comes after China and Taiwan gave us visa-free access, raising the places we can visit without a visa to 65. For a time, the number climbed to 66 until South Korea's visa-free access expired in April.
ADVERTISEMENT - CONTINUE READING BELOW
CONTINUE READING BELOW
Recommended Videos
Thirty-day visa-free access to Hainan Island, the smallest and southernmost island province of China, started on May 1 for citizens from 59 countries, including the Philippines. It used to be just 15 days for 26 countries.
Taiwan's visa-free access for Filipinos started on November 1, 2017. Stay is limited to 14 days and is still on trial period that lasts until July 31, 2018.
Jeju in South Korea can be accessed without a visa if you fly direct to the island. However, since there are no available flights from Manila to Jeju Island, you have to transfer via Incheon Airport—and therefore, would be required a Korean visa. The country temporarily opened its borders for visa-free travel direct to Pyeongchang County from November 2017 to April 2018 for the 2018 Winter Olympics.
Japan and Singapore rank as the world's most powerful passports. The Philippines is at 75th place along with Cuba, Cape Verde Islands, and Azerbaijan. Afghanistan ranks last with visa-free access to only 24 countries.
ADVERTISEMENT - CONTINUE READING BELOW
Here are the other countries you can visit visa-free with a Philippine passport:
Asia (20 countries):
Brunei - 14 days
Cambodia - 21 days
Hong Kong - 14 days
Indonesia - 30 days
Iran - 30 days, visa issued upon arrival
Israel - 90 days
Kyrgyzstan - 30 days, visa issued upon arrival
Laos - 30 days
Macao - 30 days
Malaysia - 30 days
Maldives - 30 days
Mongolia - 21 days
Myanmar - 14 days
Nepal - 90 days, visa issued upon arrival
Singapore - 30 days
Sri Lanka - 30 days, visa issued upon arrival
Taiwan - 14 days, until July 31
Thailand - 30 days
Timor-Leste - 30 days, visa issued upon arrival
Vietnam - 21 days
Europe (one country):
North America (eight countries):
ADVERTISEMENT - CONTINUE READING BELOW
Costa Rica - 30 days
Dominica - 21 days
Nicaragua - 90 days, visa issued upon arrival
Saint Kitts and Nevis - 30 days
Trinidad and Tobago - visa issued upon arrival
St. Lucia - 42 days, visa issued upon arrival
St. Vincent and the Grenadines - 30 days
Haiti - 90 days
Oceania (nine countries):
Fiji - 120 days
Marshall Islands - 90 days, visa issued upon arrival
Micronesia - 30 days
Niue - 30 days
Palau Islands - 30 days, visa issued upon arrival
Papua New Guinea - 60 days, visa issued upon arrival
Samoa - 60 days
Tuvalu - 30 days, visa issued upon arrival
Vanuatu - 30 days
South America (six countries):
Bolivia - 90 days
Brazil - 90 days
Colombia - 90 days
Ecuador - 90 days
Peru - 183 days
Suriname - 90 days
Africa (19 countries):
ADVERTISEMENT - CONTINUE READING BELOW
Cape Verde Islands - visa issued upon arrival
Comores Islands - 45 days, visa issued upon arrival
Ivory Coast - 90 days
Djibouti - visa issued upon arrival
Gambia - 90 days
Guinea-Bissau - 90 days
Kenya - 90 days
Madagascar - 30 days, visa issued upon arrival
Malawi - 30 days, visa issued upon arrival
Mauritius - 60 days, visa issued upon arrival
Morocco - 90 days
Mozambique - 30 days, visa issued upon arrival
Rwanda - 90 days
Seychelles - 90 days
Somalia - 30 days, visa issued upon arrival
Tanzania - visa issued upon arrival
Togo - seven days, visa issued upon arrival
Uganda - visa issued upon arrival
Mauritania - visa issued upon arrival
Load More Stories