Erwan Heussaff and Nico Bolzico's Fun, New Office Has a Science Lab, a Kitchen Studio + More
Hectare One is where all their projects come to life.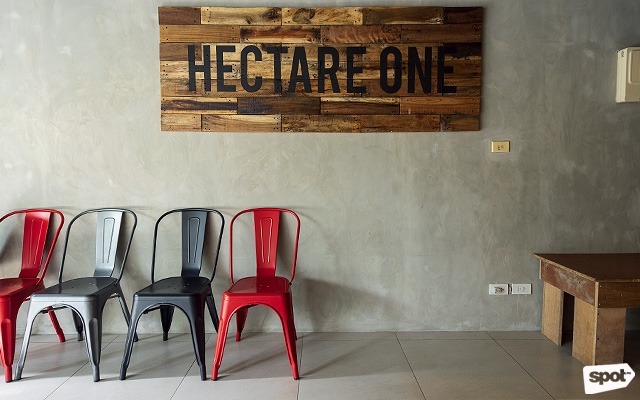 (SPOT.ph) From the street, the entrance to Hectare One is unassuming. If not for the set of Philippine, French, and Argentinian flags fluttering atop the modest two-storey building, passersby wouldn't have the slightest idea that entrepreneurs Erwan Heussaff and Nico Bolzico's office is here. Besides indicating Heussaff and Bolzico's heritage, the flags offer a clue about how Hectare One is a place where cultures meet and mix—and the fusions go beyond nationality. Inside, disparate worlds come together: Bolzico's farming and fishing businesses seamlessly coexist with Heussaff's vlogging projects, creating a space for joint ventures to emerge.
ADVERTISEMENT - CONTINUE READING BELOW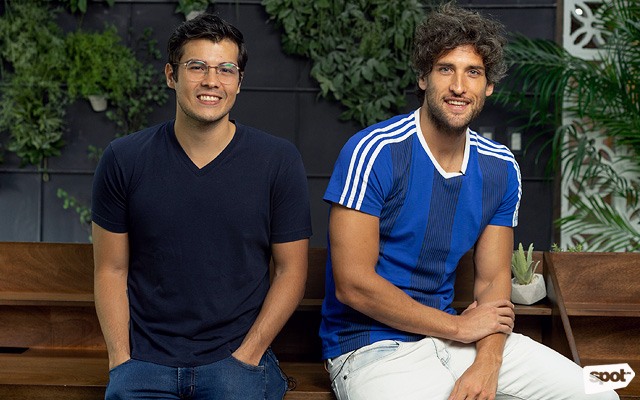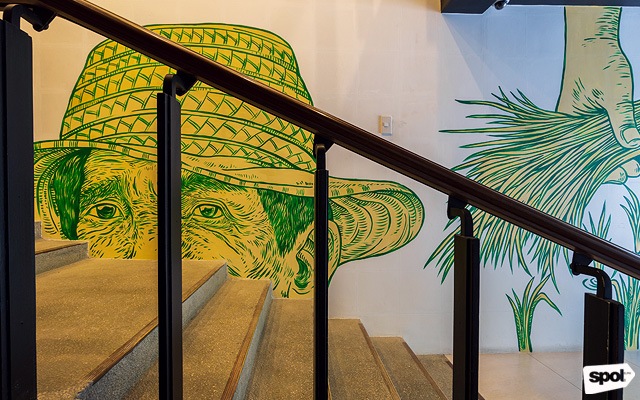 ADVERTISEMENT - CONTINUE READING BELOW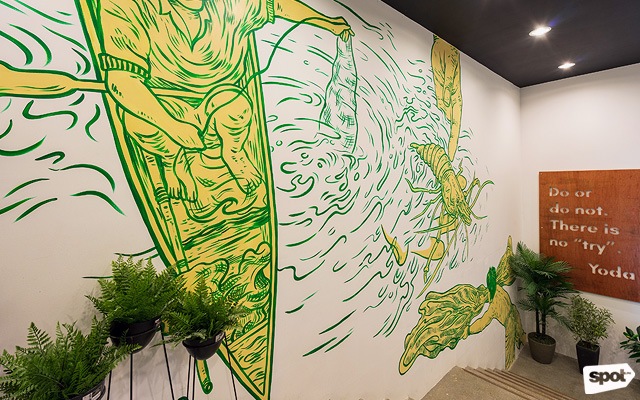 As soon as people walk through the double-doors of Hectare One, they are greeted by a jolt of youthful, creative energy. To get to the second-storey office, visitors must climb a concrete staircase brimming with potted plants and walls in a vibrant agricultural mural by artist Achie Oclos. Halfway up the stairs hangs a custom-carved wooden sign, commissioned by Heussaff, featuring the wise words of Yoda from Star Wars: "Do or do not. There is no 'try.'"
ADVERTISEMENT - CONTINUE READING BELOW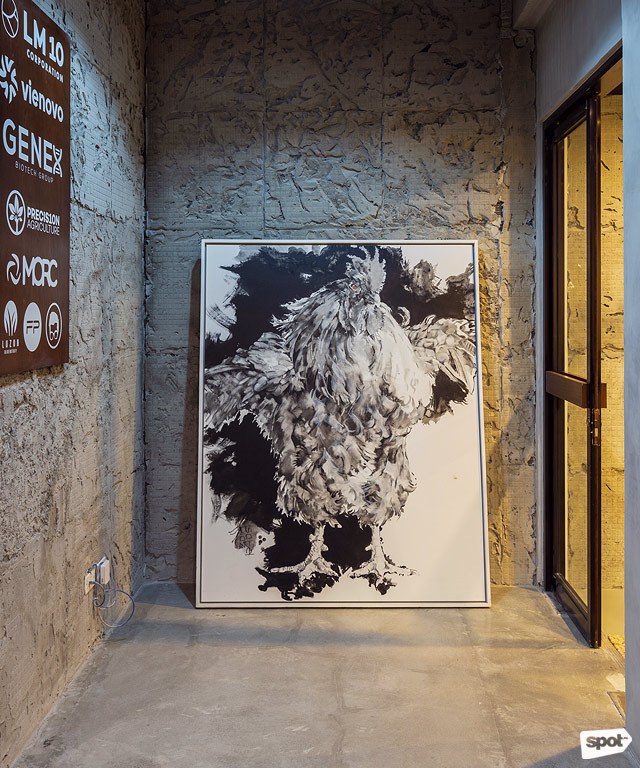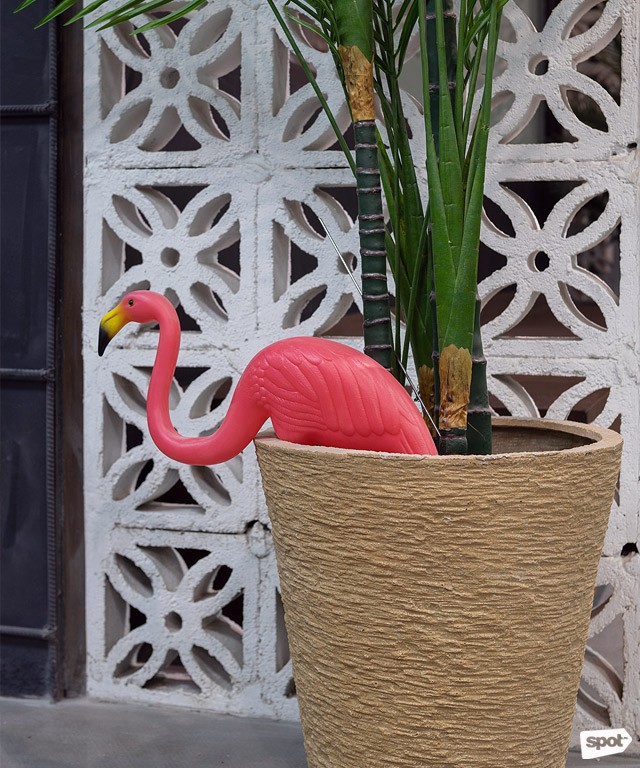 ADVERTISEMENT - CONTINUE READING BELOW
The theme of natural elements paired with fun details is common throughout the space—a reflection of Heussaff and Bolzico's unstructured but serious approach to work. While the two entrepreneurs are known for their light-hearted personas (Bolzico's social media presence in particular is known for showcasing pranks and jokes), they are also seriously hardworking. "We wanted [the design] to fit our personality," says Heussaff, who sometimes clocks in at 11 a.m. on workdays but also likes spending Sundays at the office "because it's such a calming space." And sure enough, with its natural light, pink plastic flamingos hiding in the potted plants, and the ergonomic workstations, Hectare One is that rare setting that manages to be laidback, fun, and conducive for work, all at once.
While a lot of credit is due to Heussaff and Bolzico's work ethic, part of what makes the pair incredibly prolific in both business and even in entertainment is the office design itself. With the expertise of interior designer Mara Manalo of Studio Mara, in collaboration with architect Mervin Afan, Hectare One came to fruition in early 2018. Since then, Heussaff and Bolzico have noticed an immediate spike in their productivity. "If we have an idea," Heussaff says, "we pounce on it and make it happen. Bolzico adds that before working in that same space, they would come spend all day texting each other about new projects. "At the end of the day, those ideas died," he says, "but since we're here, we talk then implement."
ADVERTISEMENT - CONTINUE READING BELOW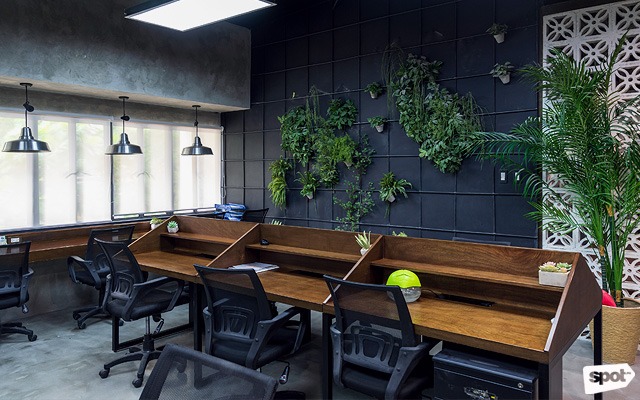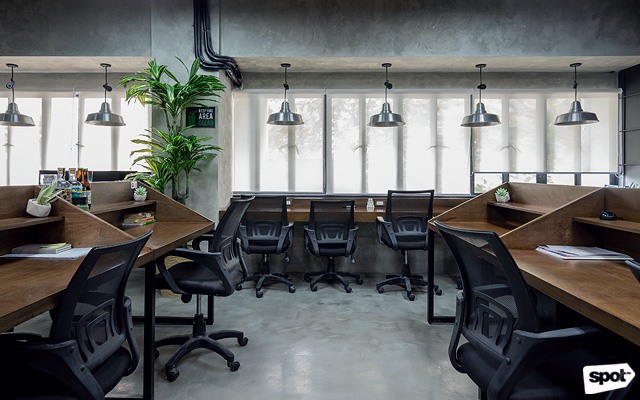 ADVERTISEMENT - CONTINUE READING BELOW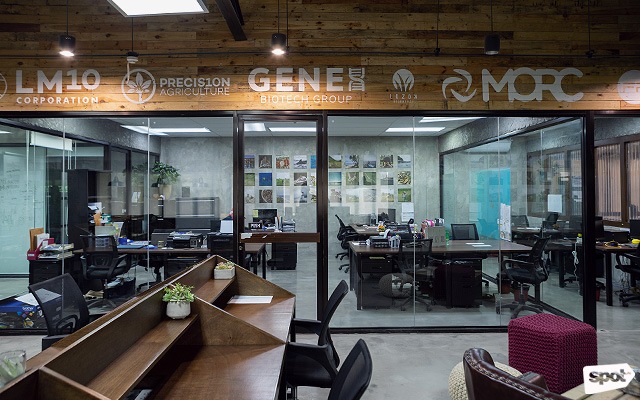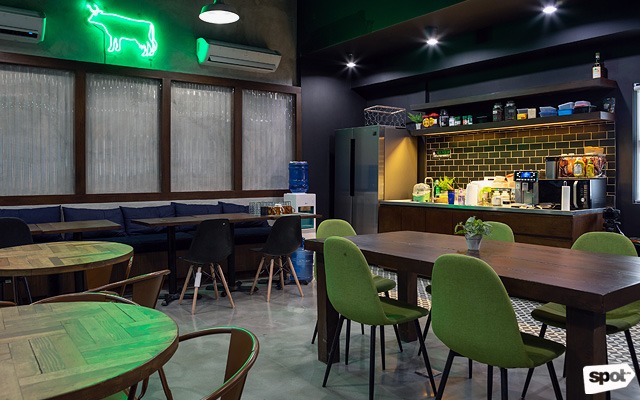 ADVERTISEMENT - CONTINUE READING BELOW
One of the features that helps their workflow is the open floor plan. During the design process, Manalo says that she made sure "the layout would be cohesive [and] breathable in terms of sound and light." As a result, the openness of the co-working area, paired with the clear glass partitions of the more private offices, make every workstation easy to approach for quick collaborations. It's worth noting that Hectare One also functions as a co-working space. As such, Manalo recognizes the need for flexibility in terms of layout. While the desks were fixed, the designer made it a point to have spillover spaces where people could gather, like the pantry or the casual seating area in the main hall.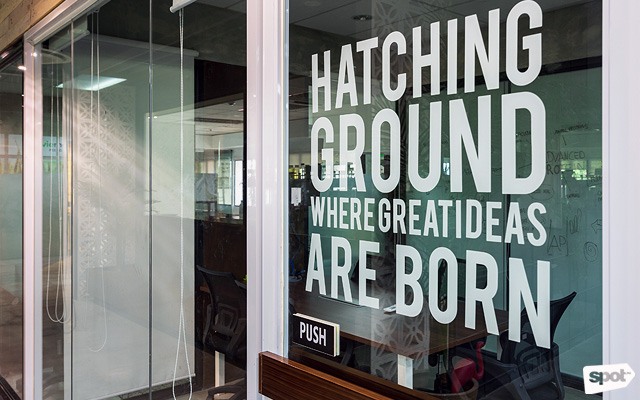 ADVERTISEMENT - CONTINUE READING BELOW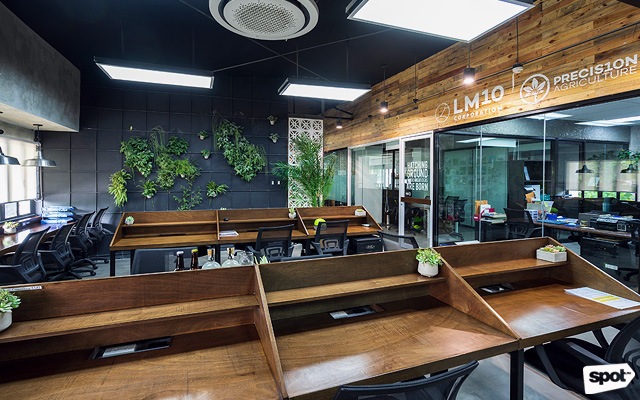 Share this story with your friends!
---
Help us make Spot.ph better!
Take the short survey
Load More Stories