UPDATED: MMDA Suspends Implementation of EDSA's Singles-Only Ban on August 23
The trial period, however, continues.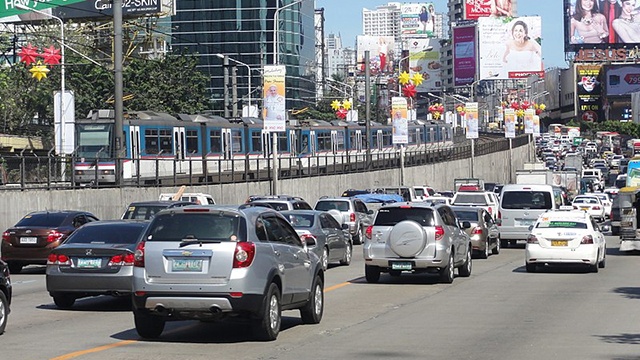 (SPOT.ph) You might want to start looking for alternative routes to work, as the Metro Manila Development Authority announced on August 10 that the reported single-passenger car ban from EDSA is set to begin trial operations on Wednesday, August 15. Under this scheme, only high-occupancy vehicles (or cars with more than one passenger) will be allowed to traverse EDSA's roads from 7 a.m. to 10 a.m., and 6 p.m. to 9 p.m. The high-occupancy vehicle (HOV) scheme begins on the same day as the start of EDSA's provincial bus ban.
ADVERTISEMENT - CONTINUE READING BELOW
No decision has been made on whether the HOV scheme dry run will affect the entirety of EDSA, or select HOV lanes. The MMDA has also begun clearing secondary roads and alternate routes in anticipation of the scheme's implementation.
According to the MMDA, around 60 to 70 percent of all privately-owned vehicles that traverse EDSA daily are single-occupancy vehicles.
Update as of August 15, 2018 (12:30 p.m.): The MMDA is officially implementing the HOV traffic scheme on August 23. Single-passenger cars will be prohibited from using all EDSA lanes (from Balintawak, Quezon City to Magallanes, Makati City) on Mondays to Fridays, from 7 a.m. to 10 a.m. and 6 p.m. to 9 p.m.
Update as of August 17, 2018 (2:30 p.m.): The MMDA is holding off the implementation of the HOV traffic scheme on August 23. The dry run, however, will continue and no apprehensions will be made for the time being.
Recommended Videos
Load More Stories