10 Filipino Words You're Probably Using Wrong
We could all use a quick refresher!
(SPOT.ph) You may think you have a solid grasp of our native language, and it's probably because you use Filipino in your conversations on a daily basis. And yet, most are guilty of using some words incorrectly. This Buwan ng Wika, remember that it's not too late to improve your skills—here are some common mistakes people make while speaking Filipino, and the proper ways to use them.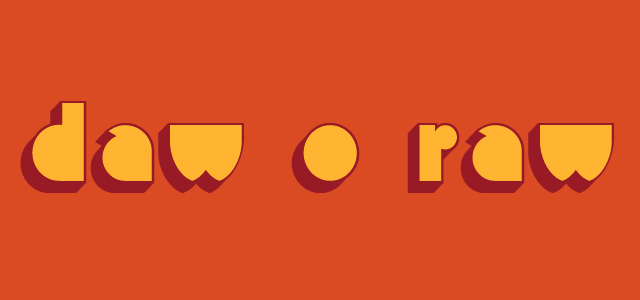 "Daw" o "Raw"
These two modifiers both mean the same thing (a rough English translation would be "according to" or "allegedly"), so it's not hard to see why many would think they are interchangable. Rule of thumb: When the preceding word of the modifier ends with a vowel, "w," and "y," use "raw." Alternatively, when the preceding word ends with a consonant, use "daw." This rule also applies to similar words such as "din/rin" and "dito/rito."
ADVERTISEMENT - CONTINUE READING BELOW
Examples:
"May bilin si Mama, bumili ka raw ng sabon sa tindahan."
"Malamig daw sa Baguio, di ba?"
"Ganun"
"Ganun" is a word that's often misspelled. With its root word being "ganoon," the correct spelling would be the contraction "gano'n" (yes, complete with apostrophe).
Example:
"Pare, gano'n talaga ang buhay."
"Sakin"
People use the word "sakin" a lot but funnily enough, it isn't even a word. Rather, they are two separate words—"sa" and "akin"—that are often combined as one erroneously. You can either choose to spell out the two separate words ("sa akin") or use the contracted form "sa'kin." The same goes for other similar "words" like "palang," "parin," and "nalang."
CONTINUE READING BELOW
Recommended Videos
Examples:
"Sa akin ka na lang humiram ng damit."
"Maliligo ka pa lang?!"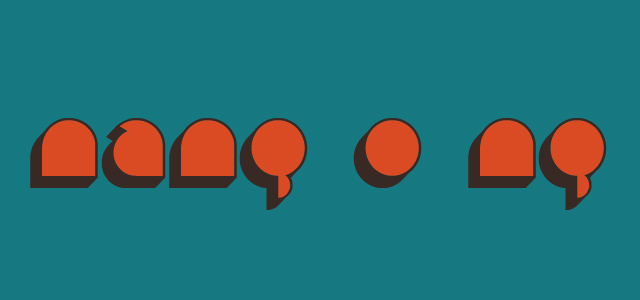 "Nang" o "Ng"
With its identical pronunciation, it's no wonder it's easy to mix up "nang" and "ng" with each other. The key to differentiating the two conjunctions is to remember their functions: "Nang" typically connects adverbs and the verbs they modify. Alternatively, "ng" connects nouns to their objects.
ADVERTISEMENT - CONTINUE READING BELOW
Examples:
"Nasa bahay ako nang bumisita si Lola."
"Ang ganda naman ng sapatos mo! Saan mo nabili?"
"Nakaka-"
When using the prefix "naka-", most Filipinos would duplicate its second syllable (i.e. "nakakaloka"). The correct way to use "naka-" is to repeat the first syllable of the attached root word (i.e. "nakaloloka").
Examples:
"Nakagaganda talaga ang bagong lipstick mo! Bagay na bagay."
"Grabe, nakagugutom naman panoorin ang Masterchef!"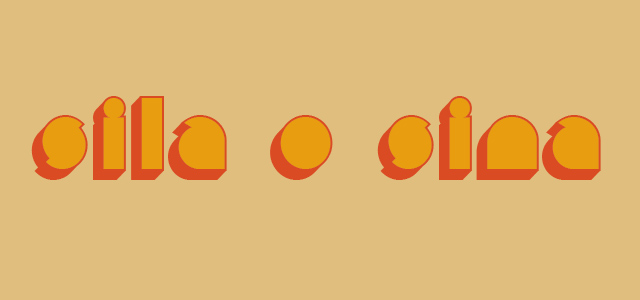 "Sila" o "Sina"
Often interchanged with each other, it might be helpful to remember that "sila" is a pronoun (translates to "they" or "them"), while "sina" is used to introduce names of people.
Examples:
"Nandito na sila!"
"Nandito na sina Paulo at Karen!"
"Kamusta"
The correct spelling of this oft-misspelled Filipino greeting is "kumusta." This is derived from the Spanish "como esta."
Example:
"Uy, kumusta na ang mga magulang mo?"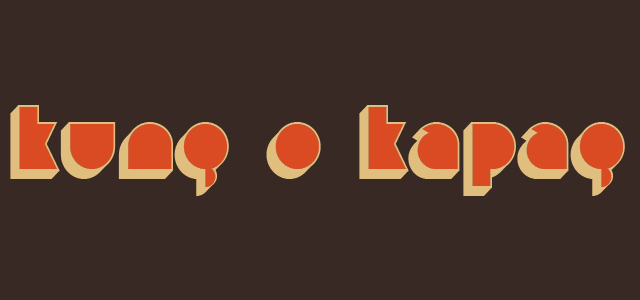 ADVERTISEMENT - CONTINUE READING BELOW
"Kung" o "Kapag"
These two words are often used in place of each other, but here's a handy trick to help you distinguish the two: "Kung" roughly translates to "if," and is used to modify an uncertain situation. Alternatively, "kapag" translates to "when" in English, and is used when a situation is sure to occur.
Examples:
"Ano ang una mong bibilhin kung nanalo ka sa lotto?"
"Tawagan mo na lang ako kapag uuwi ka na."
"Yung"
People often forget that "yung" is a contraction of the word "iyong," which makes its proper form require an apostrophe, as in "'yong" or "'yung" (informal usage). The same goes for "'yan" and "'yon."
Examples:
"Sagutin mo 'yong tanong ko."
"'Yan na nga ba ang sinasabi ko."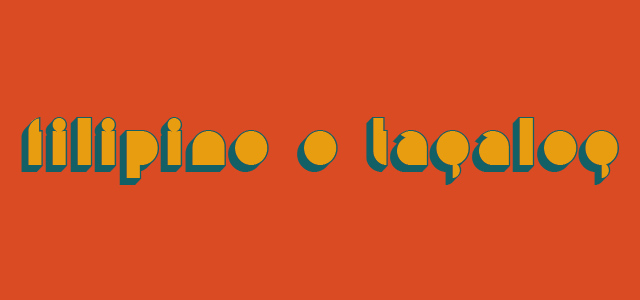 "Filipino" o "Tagalog"
It's important to remember that Tagalog is the primary language and lingua franca in Manila and its surrounding provinces, but Filipino is the country's national language. Although Filipino is predominantly based on Tagalog, it also takes some notes from other languages such as Spanish, English, and other Philippine languages.
ADVERTISEMENT - CONTINUE READING BELOW
Examples:
"Nakakiintindi ako ng Ingles at Filipino."
"Ang ating pambansang wika ay Filipino."
Share this story with your friends!
---
Help us make Spot.ph better!
Take the short survey
Load More Stories