UPDATE: 30-Month Closure of Rockwell Bridge Moved to January 2019
Construction will be funded by-(drumroll)-China.
The Estrella-Pantaleon Bridge, which connects Estrella Street in Rockwell, Makati to Barangka Drive in Mandaluyong, is tentatively set to be closed starting on Thursday, September 20.
This was announced by Virgilio Castillo, project director of the roads management cluster under the Department of Public Works and Highways, in a hearing on September 12. However, the report by the Philippine Daily Inquirer noted that the date could still be changed depending on feedback from the Metropolitan Manila Development Authority.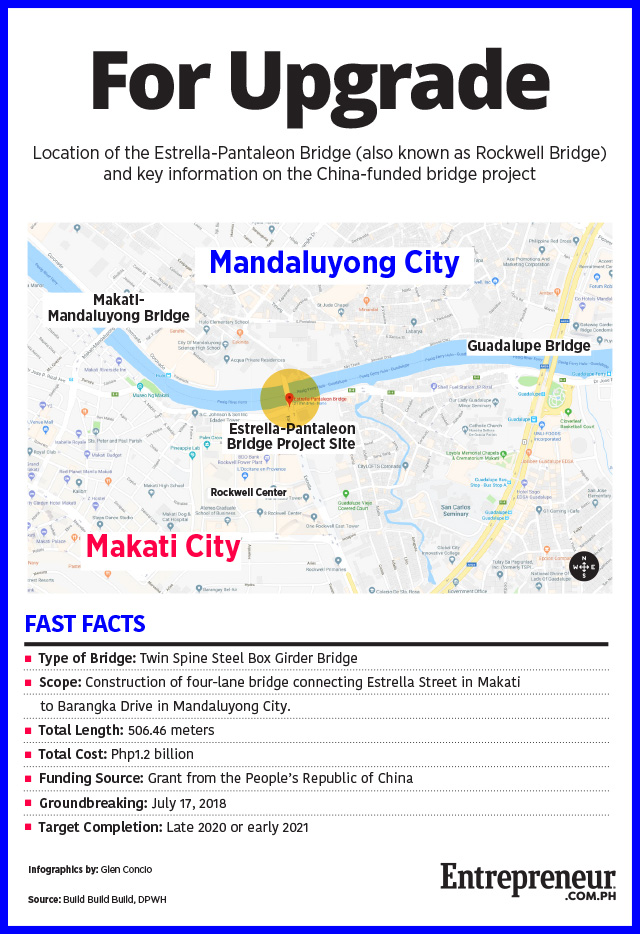 The closure will give way to the construction of a new bridge that will cost around P1.2 billion and will have four lanes and span over 500 meters. It is expected to be completed by 2020, which means that the bridge will be closed by around 30 months. According to the Inquirer, this is seen to affect around 40,000 vehicles that pass through the bridge each day, which is much more than its expected daily capacity of 20,000.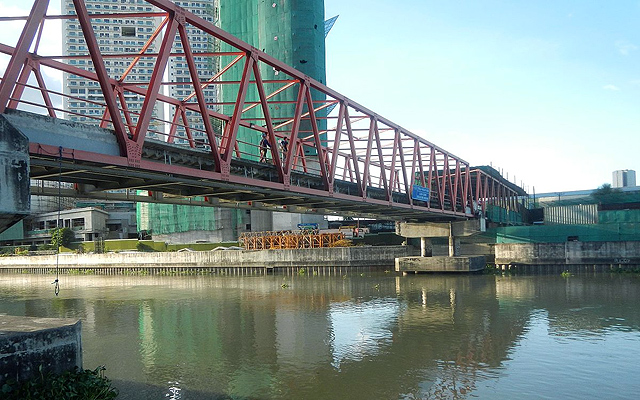 ADVERTISEMENT - CONTINUE READING BELOW
This is one of the two infrastructure projects announced in July by Department of Public Works and Highway (DPWH) Secretary Mark Villar. Construction will be funded by grants from the People's Republic of China. The other project, called the Binondo-Intramuros Bridge, will cost P4.2 billion and is also targeted to be completed by 2020. 
Both bridges are part of the Metro Manila Logistics Improvement Network, which aims to build 12 new bridges around the region to help alleviate traffic.
This story originally appeared on Entrepreneur.com.ph. Minor edits have been made by the Spot.ph editors.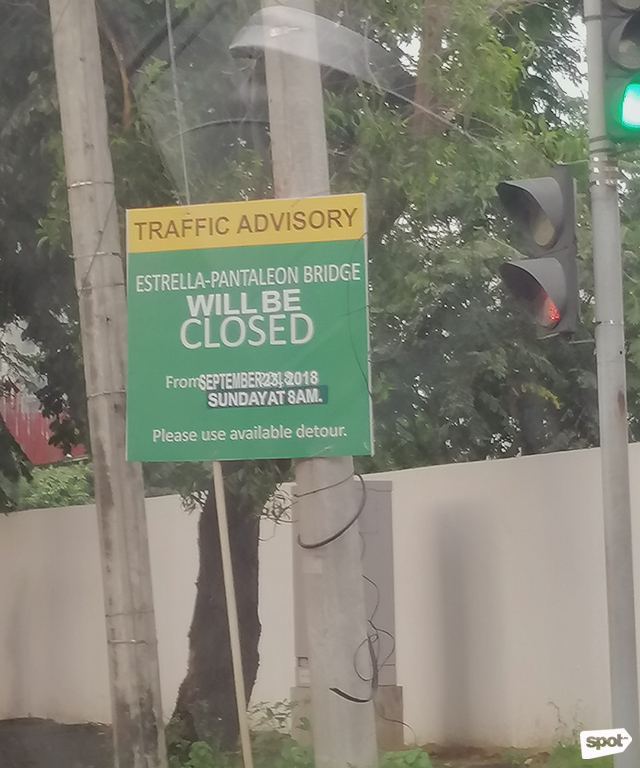 UPDATE (September 23, 2018): Signs along the Estrella-Pantaleon Bridge say that closure starts today, September 23 at 8 a.m. Motorists are advised to take alternate routes.
UPDATE (September 25, 2018): Following the heavy traffic caused by the closure of Estrella-Pantaleon Bridge from September 23 to 24, DPWH and the Makati Public Safety Department reopened the road on Monday night. Bong Nebrija of the Metro Manila Development Authority, however, said that this wasn't consulted with the transport agency.
ADVERTISEMENT - CONTINUE READING BELOW
UPDATE (September 27, 2018): A letter forwarded by DPWH to the Metro Manila Development Authority 25 said: "Due to public clamor and apprehension of the business circle that the timing and closure will cause possible huge economic loss specially this coming holiday season, we are constrained to defer the implementation of the project and decided to proceed by [first] week of January 2019."
Load More Stories