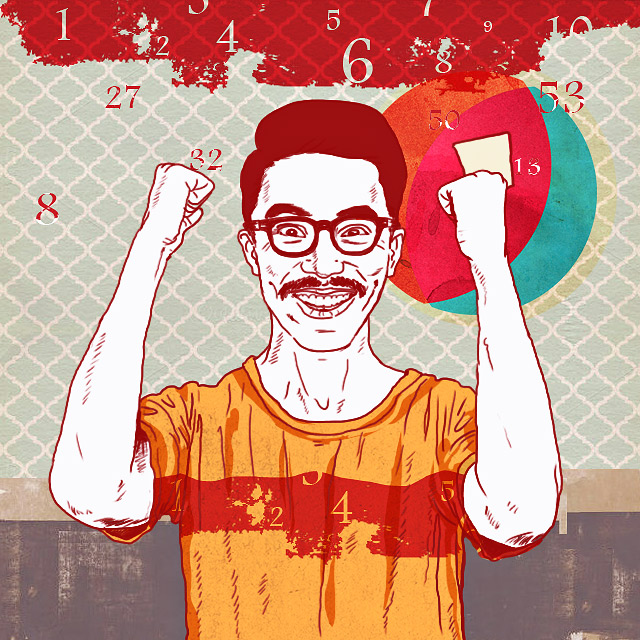 (SPOT.ph) As we write this, the 6/58 Ultra Lotto jackpot is close to breaching the P1 billion mark, currently amounting to P954 million, which is the biggest ever lotto jackpot in history (the previous one was P741 million in 2010 for the 6/55 Grand Lotto, which was won by a person in Olongapo City). Naturally, everyone—even people who don't normally bet on the lotto—is in a tizzy, lining up at lotto outlets and talking about what they would do with the money if they won. Who doesn't want a shot at almost a billion pesos, after all?
ADVERTISEMENT - CONTINUE READING BELOW
So what do you do when you win the jackpot? Here's a quick guide to get you through this life-changing event.
Once you've quadruple-checked that your numbers really do match the ones on the screen and that you're not dreaming, take deep breaths to calm your racing heart. Scream in the privacy of your own home, preferably not immediately after the lotto draw. Your neighbors will understand what happened right away if you do.
Write your name on the back of your winning ticket and sign it.
Protect your precious winning ticket with your life. Hang on to it. Do not entrust it to anyone else.
Tell only your closest, most trusted friends and family members, if you have any, because you might explode if you don't.
Ready your two valid government-issued IDs and the ticket itself. Then get yourself over to the main office of the Philippine Charity Sweepstakes Office. It's at the second floor of the Conservatory Building, 605 Shaw Boulevard, Mandaluyong City. You won't be outed as the big winner, because everyone who wins anywhere from more than P5,000 to the jackpot has to claim their winnings there.
Fill up the necessary forms. Wait patiently as your ticket is verified. The check might also take a while to prepare, so you'll be in for quite a wait. That's all right. You can afford to spend some time here.
The Philippine Charity Sweepstakes Office only gives out jackpot winnings as a lump sum. Even with the 20% tax subtracted from the total, you'll still be left with a pretty hefty amount, and encashing it would be a headache, to say the least. That's why in this case, you'll likely be asked to open a bank account where your winnings will be transferred. The building has Land Bank and Philippine National Bank branches at the ground floor (That means you can also travel home without looking over your shoulder).
Go home, get yourself a glass of water, and sit in a daze for a few moments as you take it all in.
ADVERTISEMENT - CONTINUE READING BELOW
Recommended Videos
So there you have it. Now you know what to do once you win the lotto. In the unlikely case that you don't know when the next draw is, it's tomorrow, October 9. 
ADVERTISEMENT - CONTINUE READING BELOW
Share this story with your friends!
---
Help us make Spot.ph better!
Take the short survey
Load More Stories