(SPOT.ph) If there's anything we've learned about the frenzy surrounding the Ultra Lotto 6/58's P1 billion grand prize, it's that it's not over until it's over. Some 113 bettors, after all, already won the consolation prize (more than P100,000 each!) for getting five digits of the winning six-digit combination in the October 9 draw. In case you're trying to bag the billion-peso jackpot, we've searched high and low for tips on how to win this lottery game. As it turns out, it's a whole lot of math and computations. Don't worry, though, we've narrowed it down to English. Who knows? You may actually take home the prize come draw night.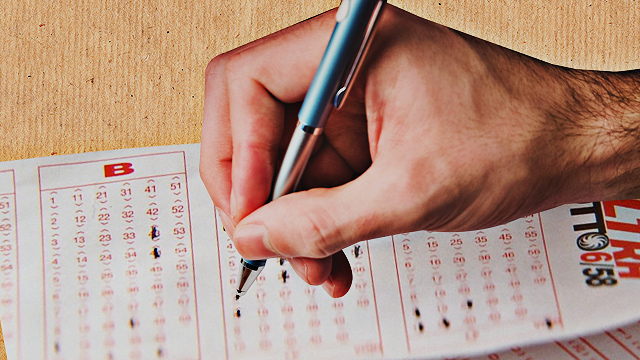 ADVERTISEMENT - CONTINUE READING BELOW
Choose an even mix of odd and even numbers
In case it's your first time to fill out a bet card, know that you have to pick and mark six unique numbers from 1 to 58 in every box. (Note: Make sure that you're using the Ultra Lotto 6/58 card.) It is rare that the six winning numbers are all odd numbers or all even numbers, so mix it up a little. The best ratios are 2/4, 4/2, and 3/3.
Spread out all the high and low numbers
Following the logic above, it's almost impossible that all the winning numbers are all low (meaning numbers 1 to 29) or all high (meaning numbers 30 to 58). The ratios 2/4, 4/2, or 3/3 have a 79% success rate.
Don't bet on all combinations...that's ridiculous
Reddit user NotAikoYumi had all the time in the world to see if one can actually bet on all possible combinations in Ultra Lotto 6/58. Answer: You can't. Based on his computation, you'll need P971,408,592 to buy 10,118,840 tickets—not to mention the 2,928 days to go to a lotto teller and fill out the cards.
Brush up on Probability Theory
If you took high school statistics seriously, you definitely have the upper hand. As it turns out, lottery is all Permutation and Combinations. Yes, those are the P(n,k) and C(n,k) formulas.
Add all your numbers up
If you add your six numbers, the ideal range of the sum should be between 136 and 218.
Don't give up on losing numbers
Track the last five games and see which numbers have never been drawn. There's a huge chance that half of these are winning numbers. Those that have been out for 10 games have a 76% chance that they'll be drawn in the next one.
Believe in the most probable number tandems
Basing again on math (so much math!), there's a roster of most probable number tandems (meaning one from the 10s and one from the 20s, for example). The most popular pairings include a number from one to nine and a number from 10 to 19 for your first and second numbers; or from 10 to 19 and from 20 to 29 for your second and third numbers; and so on.
ADVERTISEMENT - CONTINUE READING BELOW
Avoid betting one lotto number group
All six winning digits from one group (all single digits, all 20s, all 30s, etc.) is highly unlikely.
Let go of same last digits
Despite your love for the number one, for example, try to avoid playing it as the last digit for all six numbers. It's just 90% impossible for 1-11-21-31-41-51 to win.
Just try your luck
If you're anything like the rest of us, doing math (especially on Friday night) is just way too much stress. So why not just choose six numbers—your favorite one, your birthday, your dog's adoption day, your anniversary (anything really)—and get it over and done with?
Information based on Lotto Tips 888 and SmartLuck.
Share this story with your friends!
---
Help us make Spot.ph better!
Take the short survey
More Videos You Can Watch
Load More Stories