(SPOT.ph) Did you know that protecting the environment is mandated by law under the 1987 Philippine Constitution? It is actually the state's policy to make sure that we enjoy our right to "a balanced and healthful ecology in accord with the rhythm and harmony of nature." To add to this, sustainable tourism has always been part of our country's development framework since the '90s. (And when you look at our tourist destinations, you just wonder what happened along the road.) All the way in Palawan, however, a local chain of island accommodation—El Nido Resorts—has been operating responsibly in an ecologically gifted area since the early 1980s.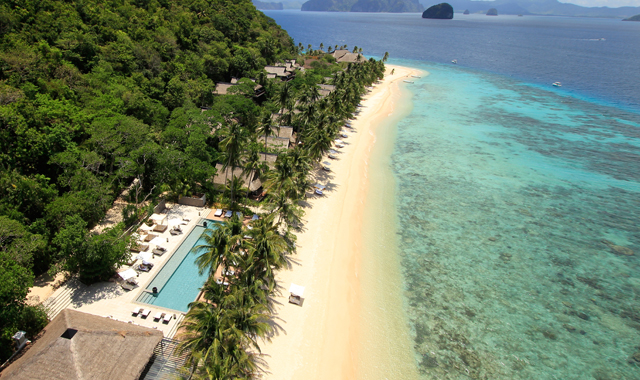 ADVERTISEMENT - CONTINUE READING BELOW
"You're talking about the company that has been in El Nido for close to 40 years now. So in terms of track record, I think we have been able to successfully deliver the message that we can reconcile tourism within the context of a protected area, which is what El Nido is." Mariglo Laririt, Director of Sustainability of Ten Knots Development Corporation, tells SPOT.ph. Each of the four properties of El Nido Resorts as well as Ten Knots' newest development, Lio Tourism Estate, has its own environmental officer who makes sure that the brand's strict sustainability policy is being implemented in every nook and cranny.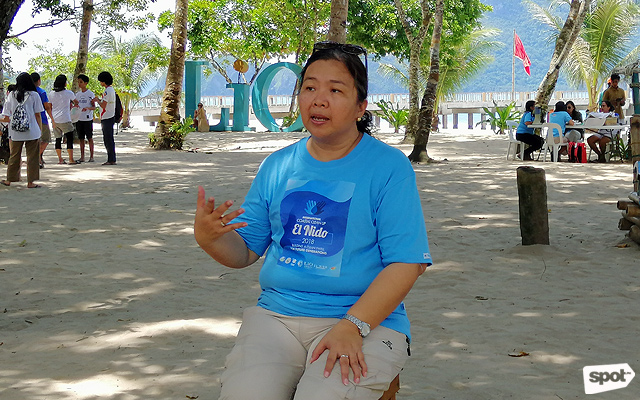 For starters, El Nido Resorts has its own sewage treatment plant with native reed bed filters so that murky water isn't discharged into the sea, a materials recovery facility that receives all recyclable and organic wastes from the resorts, a rainwater catchment system and a number of water-saving devices, a desalination plant to avoid depleting water sources in the mainland, and a set of solar panels. It also has a comprehensive program for nature conservation and protection, including monthly coastal cleanups, installation of eco-reefs and mooring buoys, safeguarding of giant clams and marine turtles, and active participation in El Nido's Maine Monitoring Task Force. Inside the rooms, shampoo and liquid soap dispensers are being used instead of small plastic bottles or sachets, treated and recycled water goes into toilet tanks, and there's an electricity shutdown at least one hour a day.
But of course, these fancy machineries and programs mean nothing if local communities as well as foreign guests carelessly throw their trash wherever, bring single-use plastic into the island, or pick up shells as souvenirs.
ADVERTISEMENT - CONTINUE READING BELOW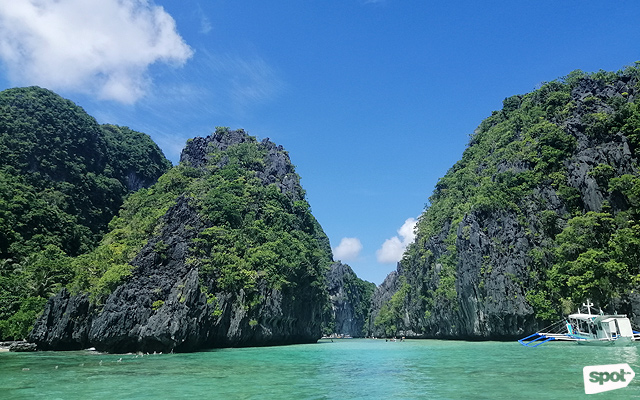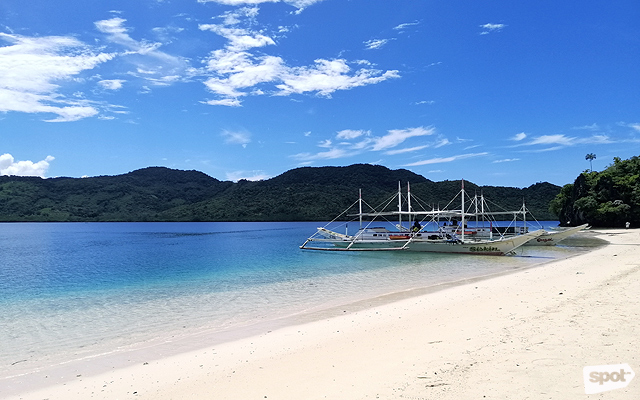 ADVERTISEMENT - CONTINUE READING BELOW
"What I would like to believe is this: When people choose El Nido as a destination, they know that it's a beautiful place, they know that it's naturally endowed. What should they do to be able to keep it that way? I think that's really important. Because I don't think that anyone comes here with a deliberate intention of ruining the place, I would really like to believe that. Abuse happens when people don't necessarily know what to do. So I think it also goes for several other destinations that may not be as spectacular as El Nido. I think people just need to know. So what we do is we try to inform them on various platforms, even before they come—meaning what we communicate to the greater public is important," Laririt continues.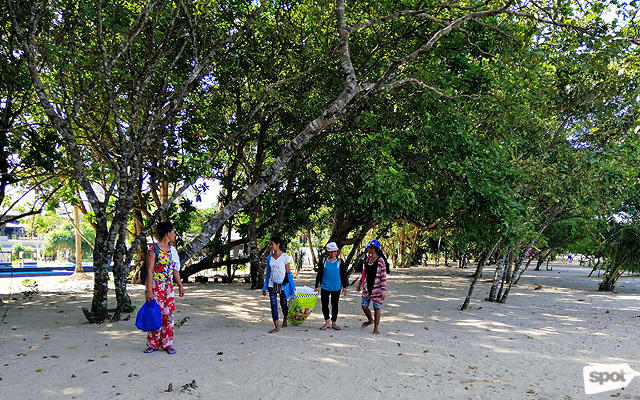 ADVERTISEMENT - CONTINUE READING BELOW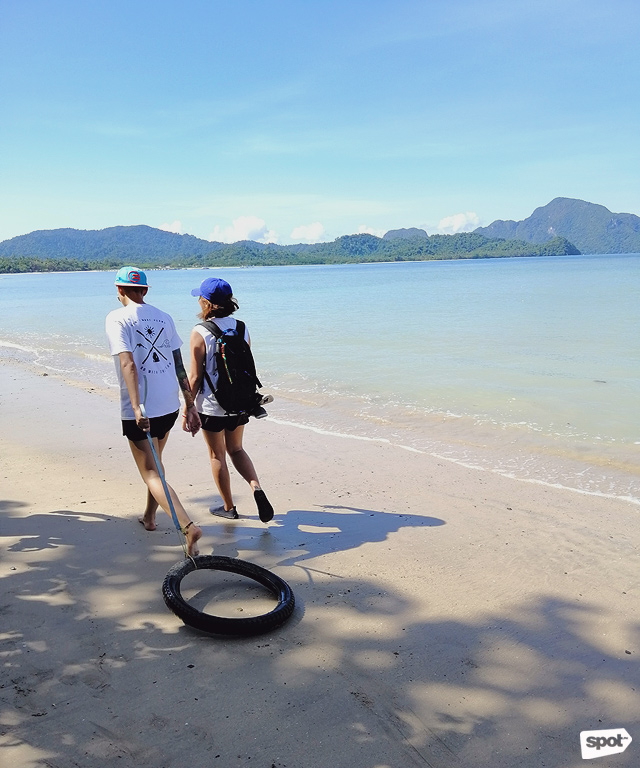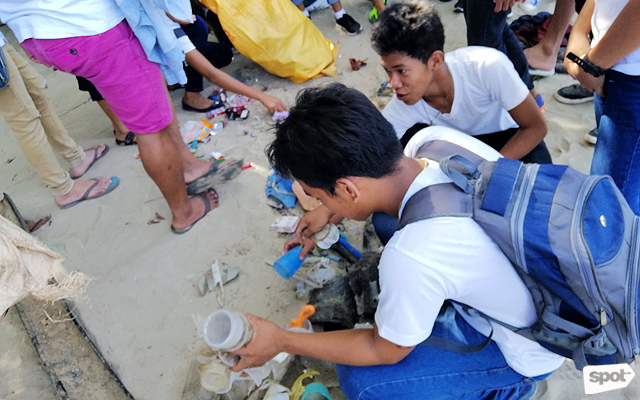 ADVERTISEMENT - CONTINUE READING BELOW
El Nido Resorts has a training program called Be G.R.E.E.N. (Guard, Respect, Educate El Nido), which started in 2007. All staff members are taught about ecological waste management, conservation, and environmental laws. This is then extended to their guests—from actively reminding them that El Nido is a Protected Area to providing a copy of the company's Environmental Code of Conduct in every room. 
"This orientation is something that everybody in the world can copy, but I'm wondering why they don't. It's so easy. Basically tell the people who come where they are: This is a protected area and there are certain behaviors that are allowed and not allowed," the sustainability director explains.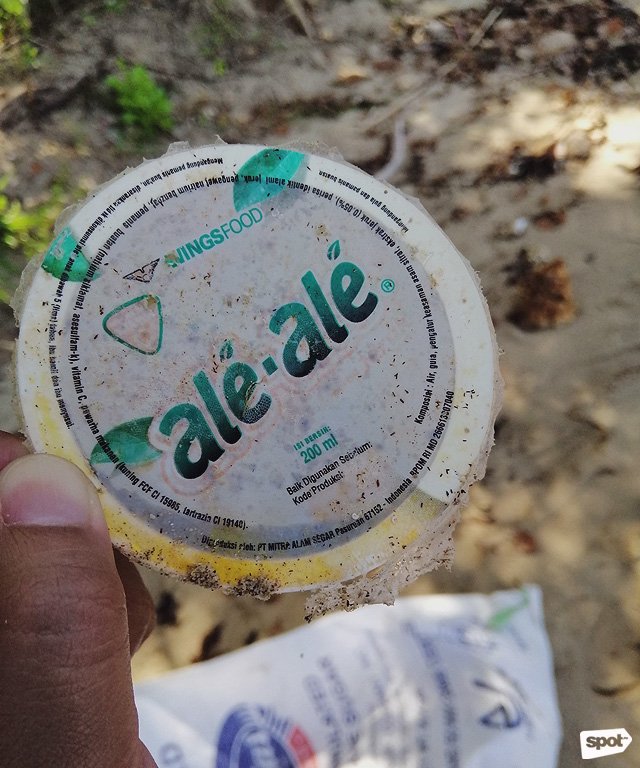 ADVERTISEMENT - CONTINUE READING BELOW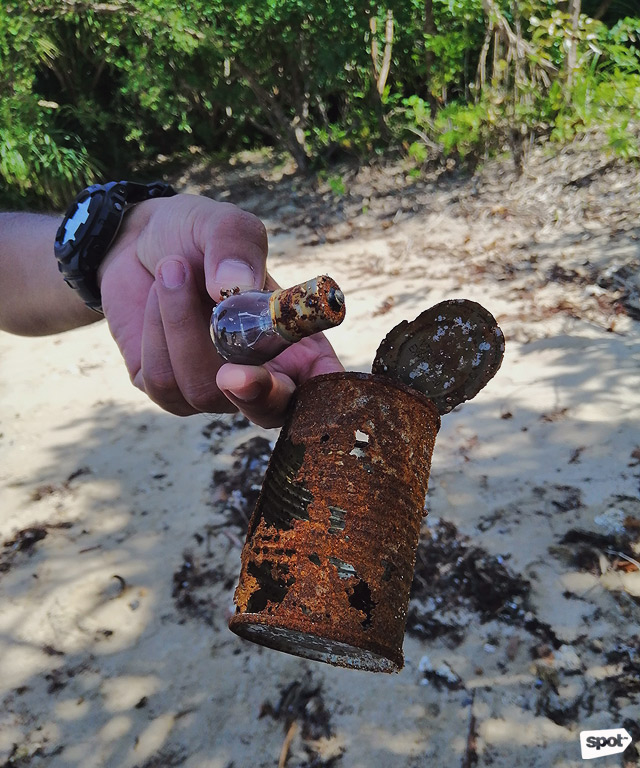 When asked why she thinks this environmentally friendly policy isn't followed by most hotels and resorts in the Philippines, Laririt can only assume: "It's so much easier not to have standards, it's human nature perhaps." And let's face it, business owners don't always see the long-term benefits of investing in expensive solar panels, for example.
ADVERTISEMENT - CONTINUE READING BELOW
Despite these challenges, El Nido Resorts continues to take the leadership role in sustainable tourism. "Passivity wouldn't work, trash will never clean up itself, the second law of thermodynamics will always be at work where the likelihood of things getting messy is so much higher than things sorting themselves out. So who will go against that natural flow of things?"
Now that tourism secretary Bernadette Romulo-Puyat is actively pushing for sustainable tourism in the country, it's high time that industry players follow the lead of El Nido Resorts.
Share this story with your friends!
---
Help us make Spot.ph better!
Take the short survey
More Videos You Can Watch
Load More Stories