(SPOT.ph) If there is one word to describe Metro Manila, "chaos" is a preferred adjective. But underneath all the madness, is there a method to its design? Ever wonder why certain places or streets are called as such? Or why some establishments are built in certain areas? Here are some fun facts about how Metro Manila came to be.
Quezon City's Projects 1 to 8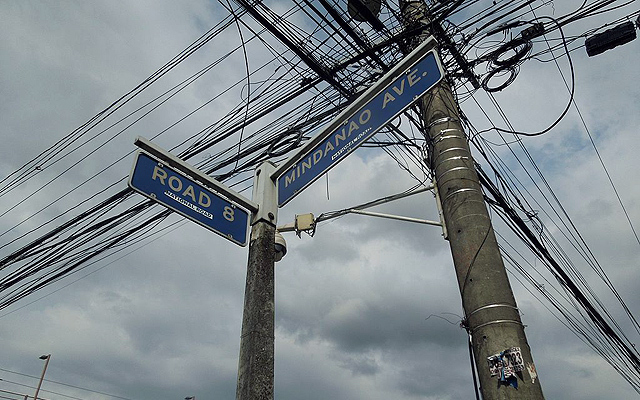 ADVERTISEMENT - CONTINUE READING BELOW
The housing projects by the People's Homesite and Housing Corporation (now the National Housing Authority) during the '60s and '70s were called—well, "Projects." And what better way to further name sub-projects by just numbering them! Thus, Projects 1, 2, 3, 4, 5, 6, 7, and 8 were born. These were situated in adjacent areas in Quezon City, with the numbers following a northward direction.
OPM singer Mike Hanopol also referenced this in his song "Laki sa Layaw" where the chorus mentions "jeproks" (for "projects"). It describes the lifestyle of the middle-income families who lived in such places.
Makati's EMBO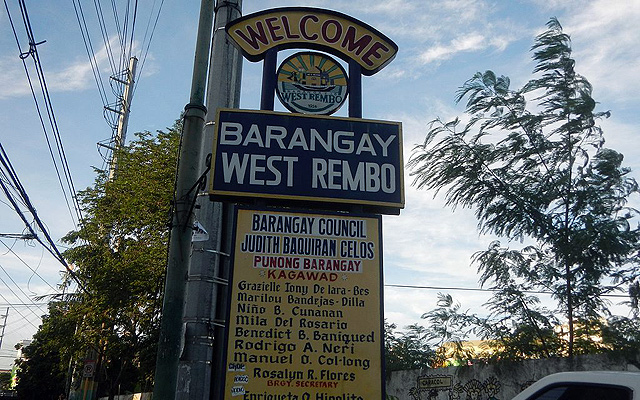 ADVERTISEMENT - CONTINUE READING BELOW
Recommended Videos
Another area with an interesting name origin is the collective of "EMBO" barangays—CEMBO, REMBO, PEMBO, and COMEMBO in Makati City. Are these long forgotten Spanish words? Turns out, they are actually acronyms that stand for "Enlisted Men's Barrio," which were settlements allotted for special units of the Armed Forces that came from the Fernando Basa Airbase in Floridablanca, Pampanga. These are located in and around Fort William McKinley (now Fort Bonifacio).
The first housing area, CEMBO or Central Enlisted Men's Barrio, was created in 1949. As the number of enlisted men transferred to the Fort increased and the area became congested, other barrios were created. In 1956, another unit from the Infantry Training Group and the Artillery Training Group occupied the area along Pasig River and Pateros River. These were called West REMBO (West Riverside Enlisted Men's Barrio) and East REMBO (East Riverside Enlisted Men's Barrio).
ADVERTISEMENT - CONTINUE READING BELOW
In 1957, the old Mamancat became the home of the 501st Combat Engineering Group of the Philippine Army and was named COMEMBO (Combat Enlisted Men's Barrio). PEMBO (Panthers Enlisted Men's Barrio) was the home of the elite forces named the Panthers. It is also where the historic War Tunnel, which is connected to the Fort Bonifacio War Tunnel, is located.
During its early years, only military personnel and their families were allowed to live in these areas. Unsurprisingly, the military dependents grew by the number and their civilian relatives and friends somehow found their way into what was originally an exclusive living enclave.
España Boulevard – Quezon Boulevard – Quezon Avenue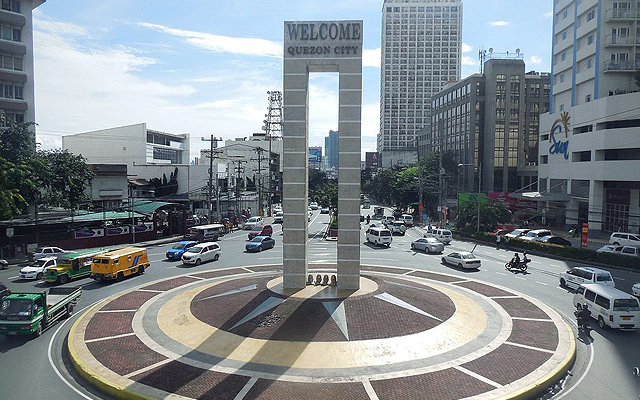 ADVERTISEMENT - CONTINUE READING BELOW
Ever wondered why Quezon Avenue and Quezon Boulevard were named after the same person yet for several miles, there is a break between them named España? It seemed more logical to just have one name for the long stretch of road, so why isn't it that way?
Apparently, the boulevard used to be part of what was then called the Hacienda de Sulucan, which was one of the 10 barrios in Sampaloc. Since 1694, the hacienda was under the control of the sisters of the Monasterio de Santa Clara. Three centuries later, in 1905, that part of the land was turned over to the Sulucan Development Corporation, which was in charge of building roads. The sisters had one condition—that the access road, which will eventually be completed in 1913, should be named "España."
Reclaimed Areas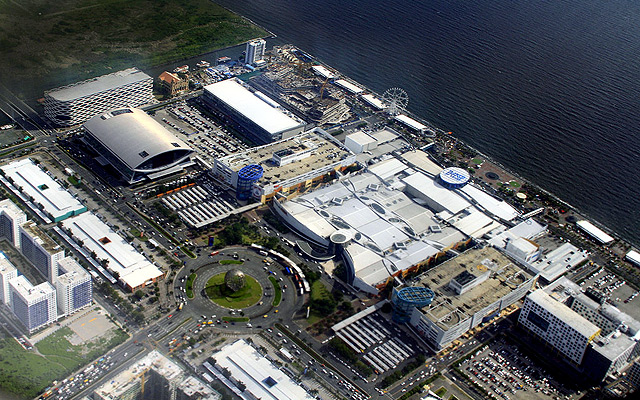 ADVERTISEMENT - CONTINUE READING BELOW
What do you do when there's not enough land? Back then, you conquer land. Now, you simply have to make it. One way is by land reclamation, which means creating new land from ocean, riverbeds, or lake beds.
With Manila being central to government and business operations, it is not surprising that there are several land reclamations projects already in use. These include the 88-hectare Cultural Center Complex, the 100-hectare Mall of Asia Complex, and the 120-hectare Entertainment City in Pasay and Parañaque. In 2017, the Department of Finance has given the Philippine Reclamation Authority the go-signal for 20 out of 96 reclamation projects, most of which are unsurprisingly concentrated in the Metro.
Binondo and Banawe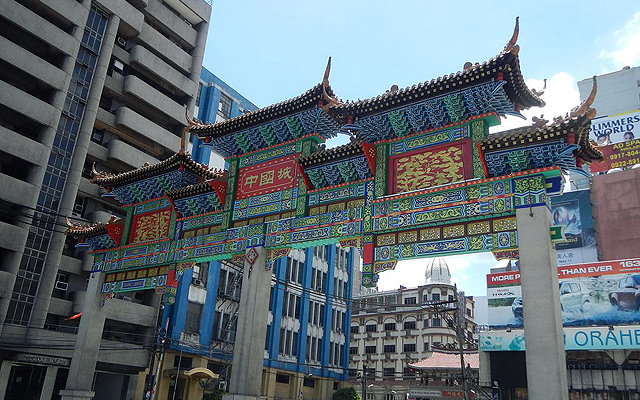 ADVERTISEMENT - CONTINUE READING BELOW
As two of the oldest Chinatowns in the world, Binondo in Manila and Banawe in Quezon City play a big part in history of the Filipino-Chinese community. Locals also believe that it is lucky to establish businesses in these Chinese settlements that are believed to have the power of the dragon—with the dragon's head located in Binondo while the tail is positioned in Banawe.
BF Homes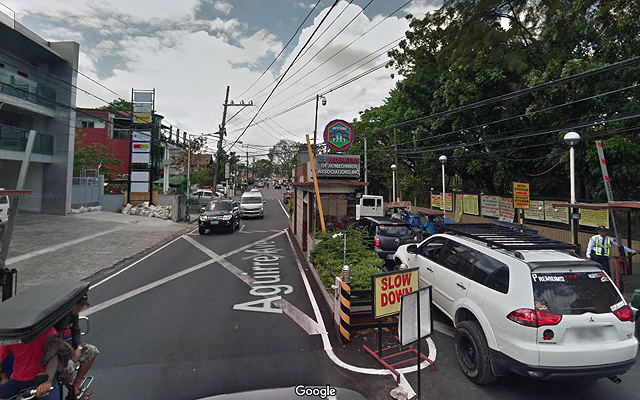 ADVERTISEMENT - CONTINUE READING BELOW
BF Homes, regarded as the biggest subdivision in the Philippines, covers a land area of 765 hectares in Parañaque City, Las Piñas City, and even Muntinlupa City. It has a total of 82 enclaves that has more than 12,000 households.
It was in 1964 when the affluent family of Don Tomas Aguirre established Banco Filipino, which later became the biggest bank in the country. With their skyrocketing fortune, they decided to acquire vast land holdings and venture into land development—thus Banco Filipino Homes Incorporated was born. The idea was to create a community in the south of Manila, ideal for families who want to get away from the business of the city center but still be close enough to their offices and schools. The place immediately attracted homeowners that a presidential decree eventually declared the Parañaque portion of the development to be its own barangay as Barangay BF Homes.
ADVERTISEMENT - CONTINUE READING BELOW
Thematic Street Names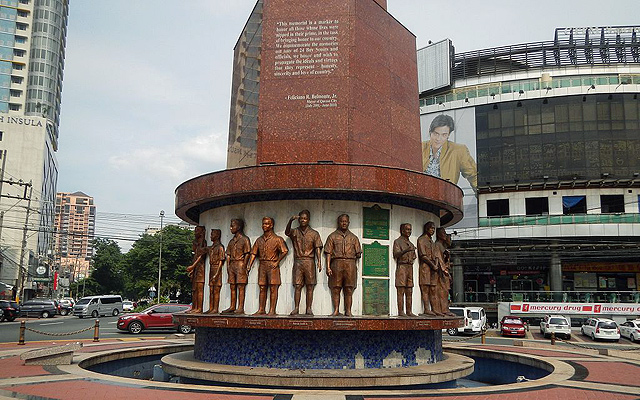 Metro Manila's street names often have themes, varying from characters in Noli Me Tangere, (Maria Clara, Ibarra in Manila), to Filipino values (Maginhawa, Matipid, Maunawain in Teacher's Village), and American states and presidents (Connecticut, Missouri, Washington, Kennedy in San Juan).
Who comes up with these street names? Is it just a random decision made by some council? Well, it turns out that there are stories behind some of the thematic street names in the Metro. Take for example, La Loma (Spanish for "The Hills") that has streets named after mountains (Apo, Halcon, Cordillera, etc.) It's just apt for an area that used to be rolling hills.
ADVERTISEMENT - CONTINUE READING BELOW
Another interesting story is the "Scout" area in Quezon City. On July 28, 1963, a jetliner carrying 52 passengers and eight crew members crashed on the Bay of Bombay. It carried the Philippine representatives to the 11th World Jamboree in Greece: 22 boy scouts, two officials, and two chaperones. To make sure that they will never be forgotten, the Quezon City Council renamed the streets in the Kamuning and Roxas Districts after the 24 scouts and scouters on April 24, 1964.
Quezon City's "Constitution Hill"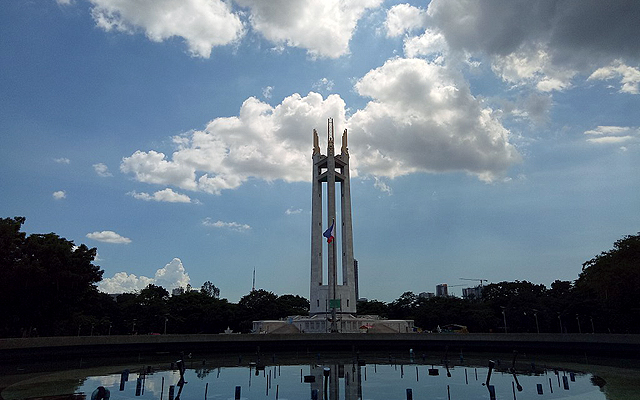 ADVERTISEMENT - CONTINUE READING BELOW
If the U.S. has the Capitol Hill, the Philippines was supposed to have the Constitution Hill. Quezon City, for a brief time, was the capital of the country thru a Republic Act signed by President Elpidio Quirino in 1948. Juan Arellano worked alongside Harry Frost, Alpheus Williams, and Louis Croft to produce a masterplan for the city, including the Constitution Hill (now Barangay Batasan Hills). Three groups of buildings of the national government were planned to be in this hilly area, including the House of Congress, a Hall of Fame, a Library of Congress, the Palace of the Chief Executive, and the Supreme Court. Though the seat of the government was eventually transferred to Manila in 1976, the Batasang Pambansa Complex was opened for use in 1978.
Metro Manila's "Central Park"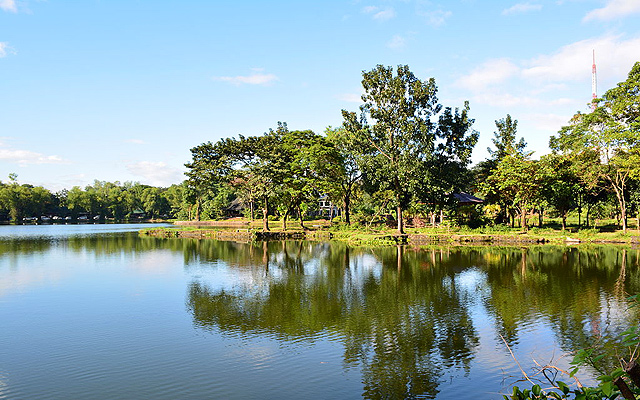 ADVERTISEMENT - CONTINUE READING BELOW
Quezon City was supposed to be a garden city with lots of parks and open spaces. A central park, approximately 400 hectares, was included in Arellano's 1949 plan. This was supposed to be at the Diliman Quadrangle, connected by the North, West, East, and South Avenues. Plans of the quadrangle include a botanical and zoological garden, a golf course, a national stadium and sports center.
What we have today are efforts that was supposed to lead to the vision of the quadrangle, such as the Quezon Memorial Circle and the 19-hectare Ninoy Aquino Parks and Wildlife Center.
Burnham's Plan for Manila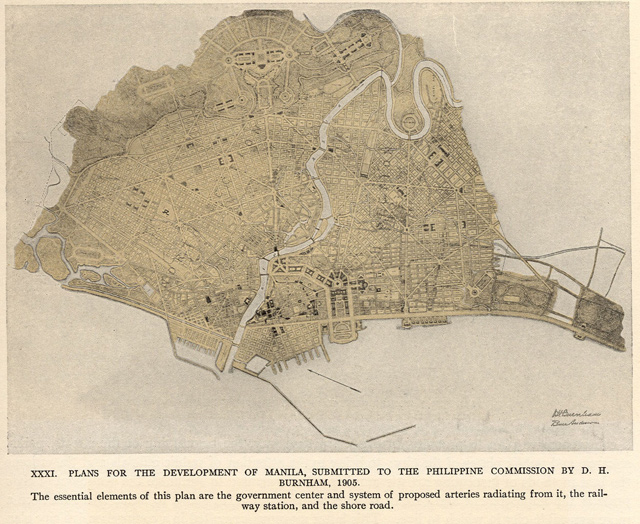 ADVERTISEMENT - CONTINUE READING BELOW
Daniel Burnham, the same guy who designed the plan for Baguio City, once had a plan for Manila. In 1903, developers saw the possibility of a population growth in the city and thus, the need for urban planning.
Enter Burnham who had efficient suggestions for Manila: A civic center that houses a group of cultural and governmental institutions located near the bay and south of the old Walled City; government buildings with modern design; and structures that consider the country's tropical climate. He also wanted public spaces and facilities along rivers and bay; lesser low-cost housing; and a diagonal street system that radiate out from the civic center. Abundant foliage, water fountains, boulevards, and preservation of canals were also his top priorities.
Sadly, while remnants of this plan remain visible today, the true beauty of the original plan has faded with time and urban decay.
Your guide to thriving in
this
strange new world.
Share this story with your friends!
---
Help us make Spot.ph better!
Take the short survey
Load More Stories