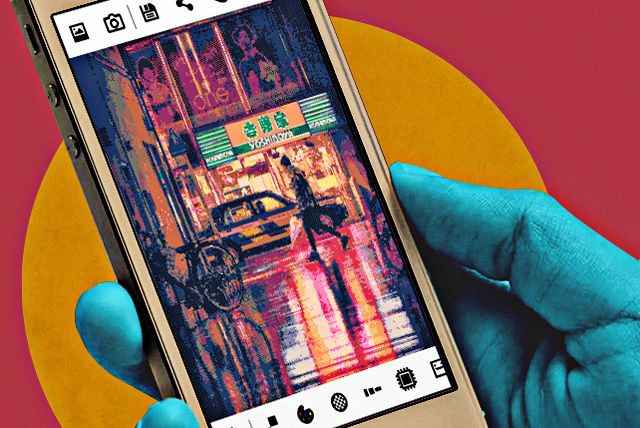 (SPOT.ph) Nobody can blame you for always being glued to your phone. After all, you can use it for a lot of things, whether it's to stay connected with your friends or to pass the time when you're not doing anything. And it doesn't help that there are so many cool apps that you can download for free these days. You better clear up some space on your phone because we stumbled upon 10 quirky apps we're sure you'd want to try. The best part? You can get them all for free (unless, of course, you want to pay for the premium versions).
ADVERTISEMENT - CONTINUE READING BELOW
Slowly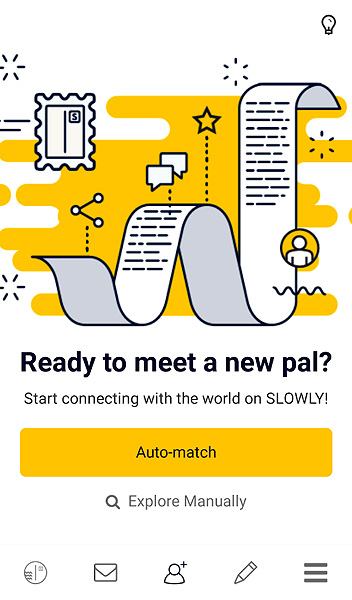 You've probably heard your parents complain about how you're always on the phone messaging with your friends. Then they'll tell you about the good ol' days when instant messages were just a distant dream and they had to write letters instead. If you've been looking to experience what it's like to have a pen pal, then you might want to check out this app. Slowly lets you meet pen friends through your smartphone and send  "letters" that take time to be delivered—the farther your friend lives, the longer it will take. The app will match you with people based on the languages you understand and the topics you love to talk about. To add to the experience, you can even collect "stamps" like they did back in the day, just for fun.
ADVERTISEMENT - CONTINUE READING BELOW
Recommended Videos
Bottled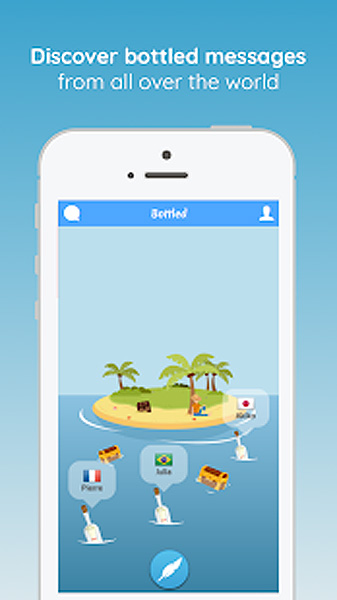 Any hopeless romantic probably thought of sending a message in a bottle at one point in their life. This app gives you the chance to do that—without actually littering the ocean, of course. Send a virtual message in a bottle and pick up a few messages along the way too! You can decide whether to keep a message you found (which means you can start chatting with the sender) or to release it back to the waves and let it float away so someone else can pick it up.
ADVERTISEMENT - CONTINUE READING BELOW
Forest: Stay Focused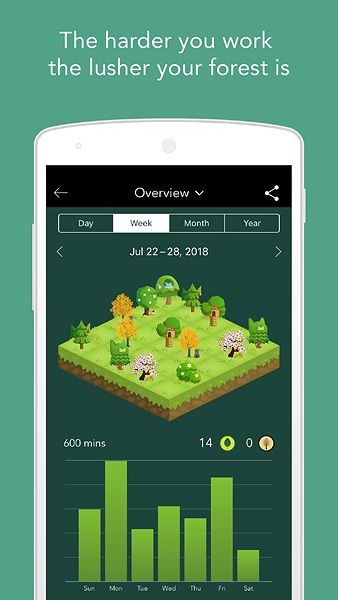 If you're a self-proclaimed tita who loves plants, then you will probably want to have this app on your phone. Forest: Stay Focused is a modified timer app that aims to help you stay focused by discouraging you from checking other apps. You can set a timer (from at least 10 minutes up to two hours) and every time you start it, you "plant" a seed. If you check your phone before the time's up, your plant will wither!
ADVERTISEMENT - CONTINUE READING BELOW
Withered plants stay in your forest, reminding you of that one time you gave in and checked your notifs, so if you want a lush, tree-filled garden, you should really stay focused. The app also lets you buy different kinds of plants so your forest doesn't look too dull!
Mystic Mondays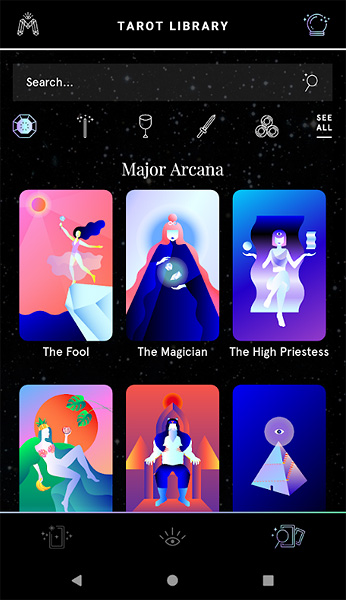 ADVERTISEMENT - CONTINUE READING BELOW
If you're a fan of tarot cards, then this app is definitely for you. It doesn't even matter if you're a believer or a skeptic who's just trying to have some fun. Every day, you get to draw a card that you can use "as guidance throughout your day." It has a Tarot Library that you can use as reference to find out what the card's upright and reversed meanings are. It doesn't hurt that the app has colorful illustrations for each card, either!
Just Rain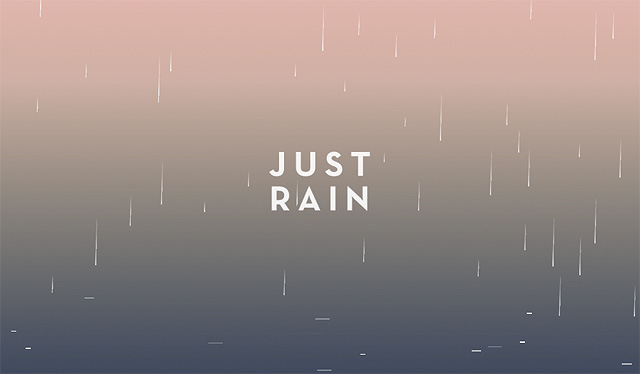 ADVERTISEMENT - CONTINUE READING BELOW
Available on: Android
The name of this app says it all. It really is, well, just rain. It's an audiovisual rain simulator that allows you to listen to virtual rain. With a simple drag of your finger, you can control the weather and turn a gentle drizzle into an intense downpour. It's meant to help you relax, study, or catch quality z's with the soothing sound of rain in the background.
8bit Photolab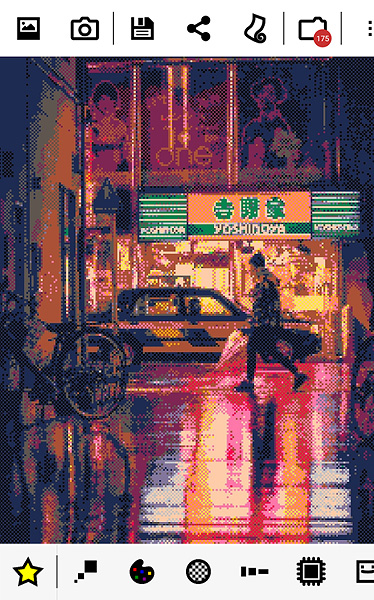 ADVERTISEMENT - CONTINUE READING BELOW
Available on: Android
With Stranger Things and Wreck-It Ralph featuring a lot of arcade games from way back when, the 8-bit aesthetic is cooler than ever. Give your photos that retro vibe with this app's unique filters. 8Bit Photolab can convert any of your photos to retro 8-bit pixel art. You can choose from over 50 color palettes reminiscent of popular games from old-school consoles. The best part? It has a high-quality output!
InstaMini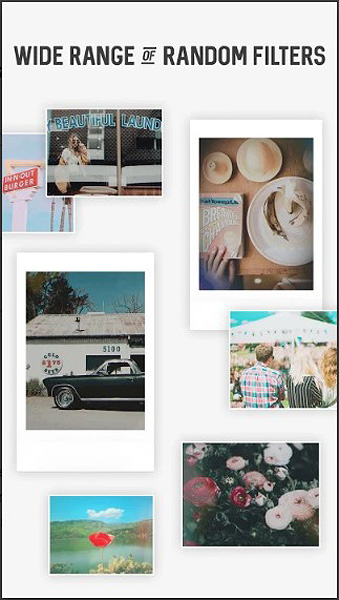 ADVERTISEMENT - CONTINUE READING BELOW
Back in the day, when people used film cameras, they always had to be mindful of making every shot matter. Today, people with instant cameras are probably all too familiar with this feeling. If you've been loving how Polaroids turn out but don't have an instant camera of your own, then you might want to have this app on your phone. InstaMini only gives you 10 shots per day and will immediately modify your photo with light leaks and put it in a typical white frame to give it that Polaroid feel. The exciting part, however, is that you actually have to shake your phone for the photo to show up!
Luna Diary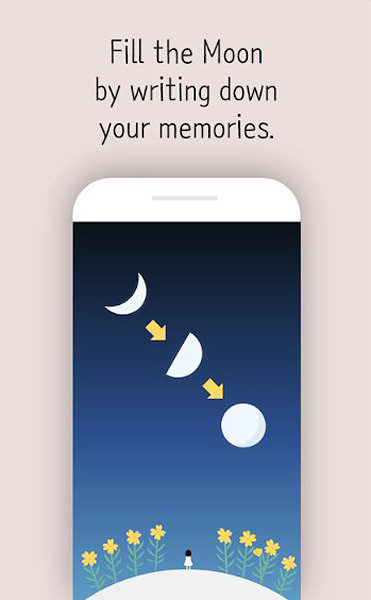 ADVERTISEMENT - CONTINUE READING BELOW
Available on: Android
There are a lot of micro-diary apps available, but this one is just so cute it's irresistible. You can jot down entries whenever you feel like it and, depending on the number of entries you have for the current month, the moon in the background changes its appearance. It's a pretty simple app, but there's just something about trying to get that full moon that encourages people to write every day.
Dream Catcher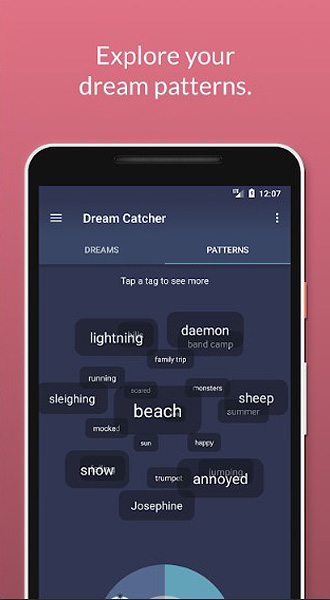 ADVERTISEMENT - CONTINUE READING BELOW
Available on: Android
Soon after waking up, people start forgetting their dreams. This is why keeping a dream journal is handy! This app is perfect for when you want to quickly jot down the details of your dream last night (before they completely dissipate from your memory). Plus, it has cool features that let you organize your dreams with tags so you can easily analyze dream patterns. You won't forget to log in a dream because you can set reminders to do so as soon as you wake up.
Plant Nanny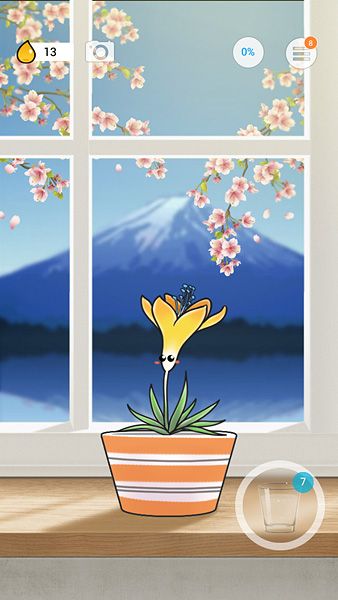 ADVERTISEMENT - CONTINUE READING BELOW
Most of us don't really have the time to play mobile games with our busy schedules, which is why idle games are so popular. This one doesn't ask for much: all you have to do is water your plants to keep them healthy. It's a sneaky reminder for you to hydrate yourself! It's a fun way to track your water intake. You can take photos of your plants while the scenery changes from day to night, and with plants that have shiny eyes and rosy cheeks, you're likely to want to do that a lot.
Share this story with your friends!
---
Help us make Spot.ph better!
Take the short survey
Load More Stories