(SPOT.ph) A study in 2015 found that the Philippines is one of the world's top five producers of plastic waste in the world. We're up there with China, Indonesia, Thailand, and Vietnam on a list we should definitely not be proud of. While senators are already pushing for strict environmental policies on the national level, other cities and municipalities in the country have taken the initiative to impose regulations on single-use plastic before we all drown in our own pile of garbage.
Cities in the Metro like Makati, Quezon City, Pasig, Muntinlupa, Las Piñas, and Pasay have already said no to plastic. Outside Metro Manila, more local government units are following suit; and we're hoping that we'll soon solve our plastic problem because of their example. We round up the places where plastic is not welcome.
El Nido, Palawan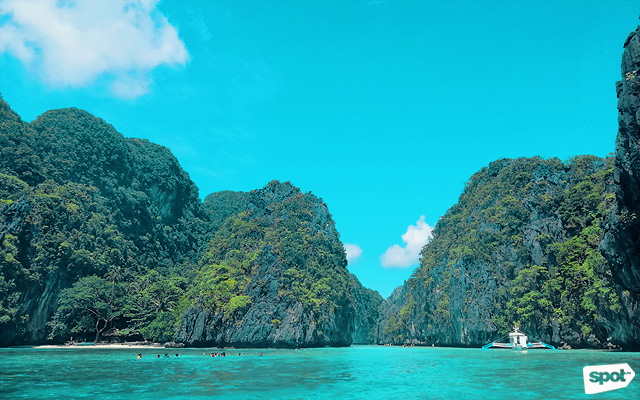 ADVERTISEMENT - CONTINUE READING BELOW
On September 1, El Nido's local government reinforced the province's no plastic-ordinance that was already passed on December 8, 2017. It's stricter on boat tours where you're prohibited to bring all kinds of plastics like water bottles and Styrofoam containers. So, expect that all your plastic trash will be collected by flight attendants even before you land at Lio Airport.
Los Baños, Laguna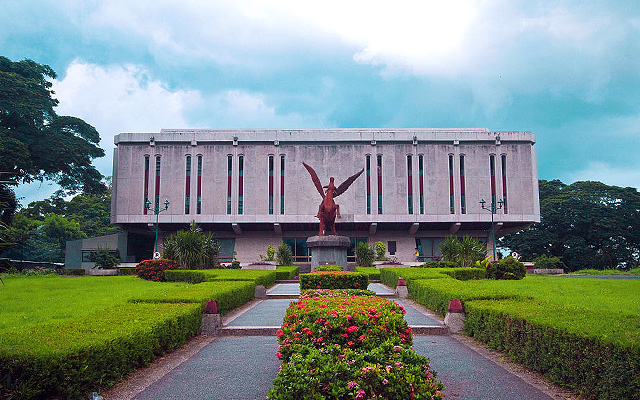 ADVERTISEMENT - CONTINUE READING BELOW
Recommended Videos
Even before cities all over the Philippines implemented their own plastic ban, Los Baños, Laguna has already been doing it for a decade. According to the Philippine Plastic Industry Association, the university town is one of the first—if not the very first—to enforce regulations on single-use plastic and policies on waste management. It was on June 2, 2008 when the town's Sangguniang Bayan banned the use of plastic bags and Styrofoam containers as packaging materials for dry and wet goods. The use of woven bags (bayong), cloth bags (katsa), and paper bags was encouraged.
Cebu City Hall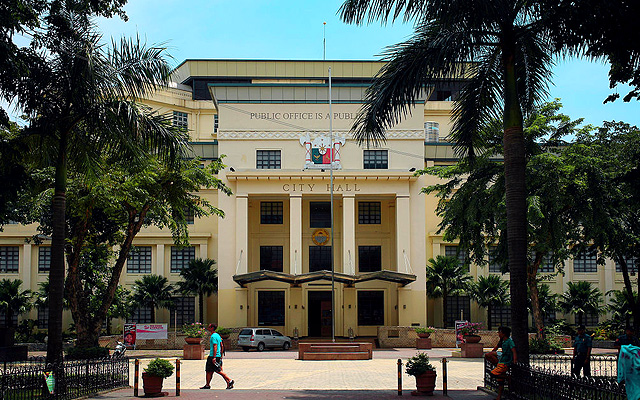 ADVERTISEMENT - CONTINUE READING BELOW
Through a memorandum signed by Mayor Tomas Osmeña, Cebu City Hall became plastic-free on August 1. This means employees and concessionaires within the government office aren't allowed to use plastic bags, straws, cups, plates, utensils, and Styrofoam containers. The rest of the city also started banning single-use plastic two days a week. It's all about small steps.
Bacolod City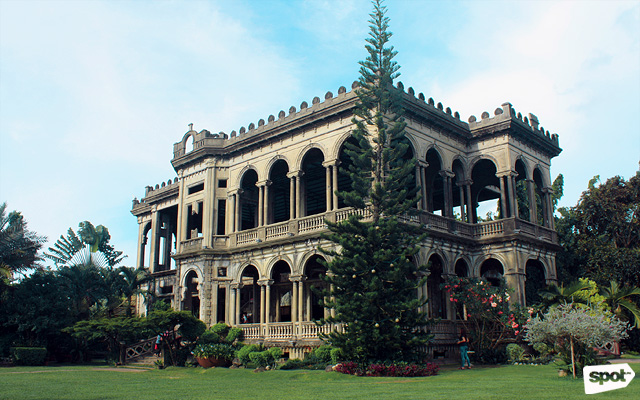 ADVERTISEMENT - CONTINUE READING BELOW
Bacolod City, through an ordinance approved by Mayor Evelio Leonardia, was already implementing a ban on plastic bags and sando bags as packaging material since 2011. But on November 14, 2018, the city widened the scope of the plastic ban to include straws and stirrers through an ordinance authored by Councilor Wilson Gamboa Jr.
Public markets in San Fernando, La Union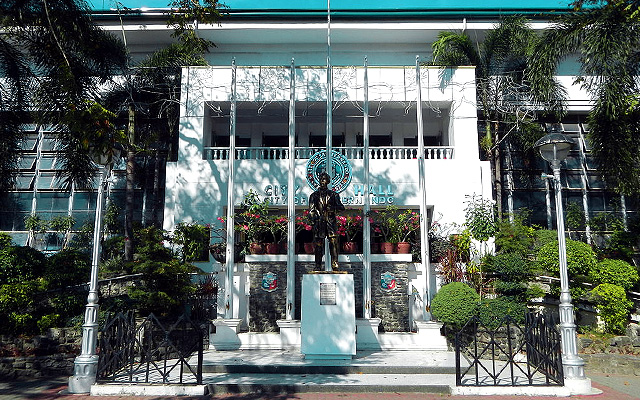 ADVERTISEMENT - CONTINUE READING BELOW
San Fernando City, La Union, in March, implemented City Ordinance No. 2014-0, which penalizes anyone who uses extra plastic when bagging wet goods in the public market. Selling plastic bags is also not allowed. This shift was made easier for consumers through the campaign Sustainable Palengke, which was made possible by the efforts of local environmental groups like La Union Soul and The Plastic Solution.
Government offices in Negros Oriental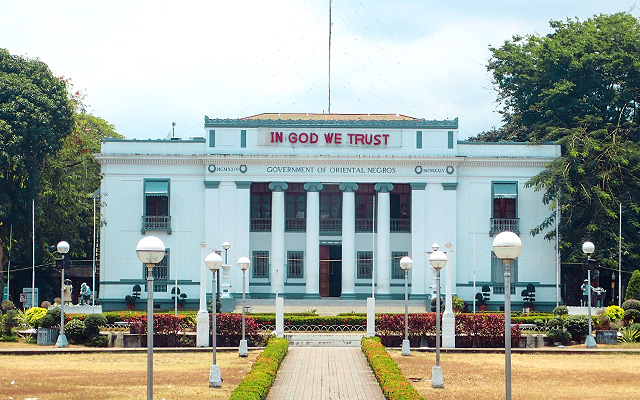 ADVERTISEMENT - CONTINUE READING BELOW
For the local government of Negros Oriental, leadership means setting a good example to your people. Governor Roel Degamo, on July 18, issued an executive order banning single-use plastic in the province's government offices and hospitals. This includes a total ban on plastic shopping bags, drinking straws, bottles, and Styrofoam containers. Dumaguete City, capital of Negros Oriental, also enforced a plastic-free public market on June 1.
Baguio City, Benguet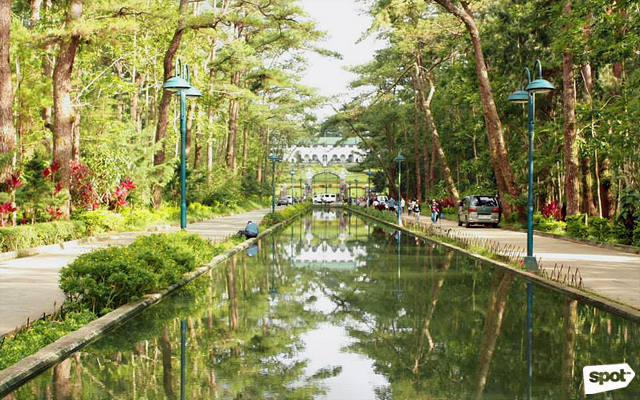 ADVERTISEMENT - CONTINUE READING BELOW
Baguio City's full implementation of its ban on sando bags started on May 1, after the Plastic and Styrofoam-Free Baguio City Ordinance was approved by the Baguio City Council and tested at the city public market in November 2017. The policy prohibits business establishments from providing customers with plastic bag and polystyrene foam containers for both dine-in and take-out food and drinks. Penalties include a warning for the first offense, 1,000-peso fine for the second offense, 3,000-peso fine with an eight-hour community service for the third offense, and 5,000-peso fine with a six-month suspension of business permit for the fourth offense.
Select towns in Pangasinan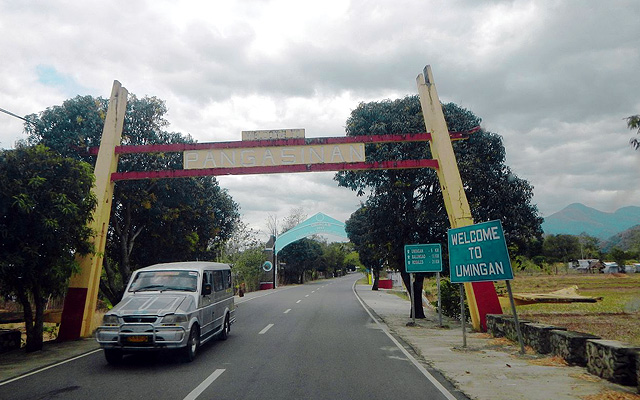 ADVERTISEMENT - CONTINUE READING BELOW
The province of Pangasinan has a total of 44 municipalities and four cities, so it's a good thing that there are a number of towns that are already regulating its use of plastic bags and Styrofoam containers. This includes Rosales, Labrador, San Carlos, Bayambang, Villasis, Asingan, Binalonan, Laoac, Alcala, Umingan, Bautista, and Natividad. Most of these places prohibit the use of plastic bags on dry goods; while the most comprehensive policy would be Bautista's municipal ordinance, which also bans the use and selling of plastic straws.
Pilar, Surigao del Norte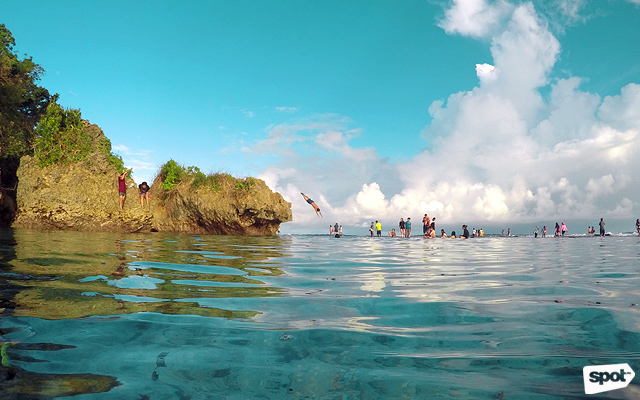 ADVERTISEMENT - CONTINUE READING BELOW
Pilar, a town on Siargao Island known for the Magpupungko Rock Formations, was the first municipality in the entire Surigao del Norte to enforce a ban on single-use plastic. Approved in late February, the policy prohibits the use of plastic bags in grocery, convenience stores, and other business entities. It does not, however, include food items wrapped in plastic. First-time violators will be fined P500, while a third offense calls for imprisonment and cancellation of business permit.
Boracay Island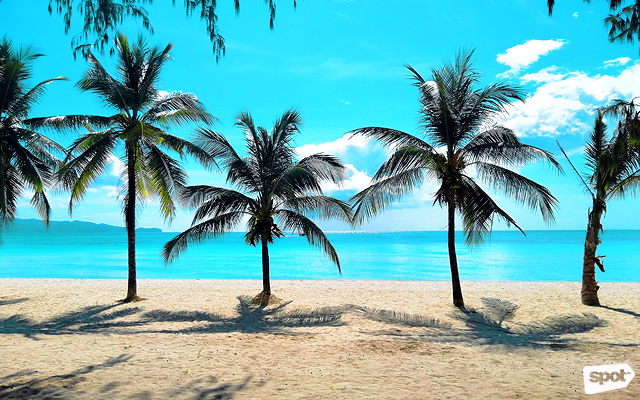 ADVERTISEMENT - CONTINUE READING BELOW
When Boracay Island reopened to the public on October 26, new and stricter environmental policies were also put in place. This includes Municipal Ordinance No. 386, which bans the use of disposable plastic items by hotels, resorts, and restaurants in Malay, Aklan. The use of plastic bags by commercial establishments is also banned by Municipal Ordinance No. 320.
Share this story with your friends!
---
Help us make Spot.ph better!
Take the short survey
Load More Stories