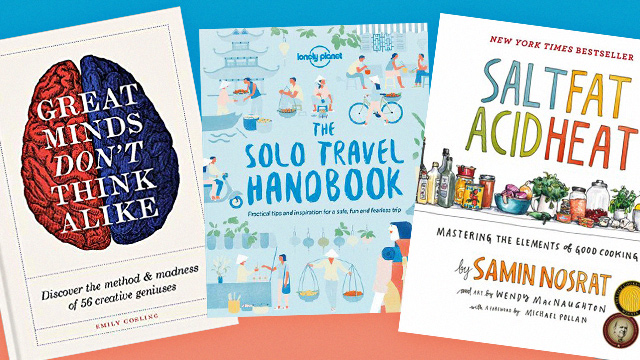 (SPOT.ph) Self-help is all about self-learning, and when it comes to books, it can range from reads that are enlightening to ones that are handy or crafty. Help yourself by learning how to manage your finances, whipping up a deliciously gooey chocolate cake, or organizing your very first solo adventure. And while you're at it, do yourself a favor and master how to open up your heart and your world. Make room for a better, brighter year with these handpicked reads.
The Science of Self-Learning by Peter Hollins ($12.99; roughly P690)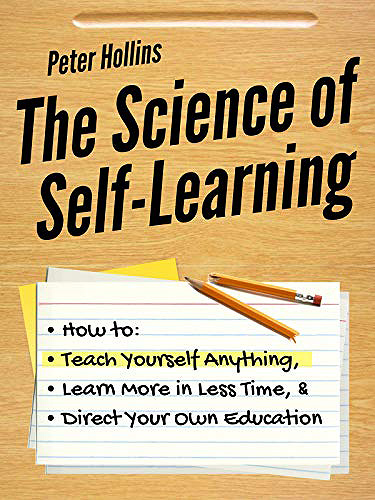 ADVERTISEMENT - CONTINUE READING BELOW
YouTube tutorials, online workshops, even blogposts—these are popular, easily accessible tools that help us educate ourselves, making this truly the era of self-learning. There is no lack of opportunity when it comes to gaining more knowledge, but how do we amp up the process? Many of us follow the same tutorial, study the same instructions, but why do others learn faster, better, while there are those who get left behind? Author Peter Hollins outlines a practical guide for self-learning, giving science-based methods on speed reading, comprehension, and even staying motivated, making this one a must-read for just about everyone.
Available on Amazon.
The Solo Travel Handbook by Lonely Planet (P1,079)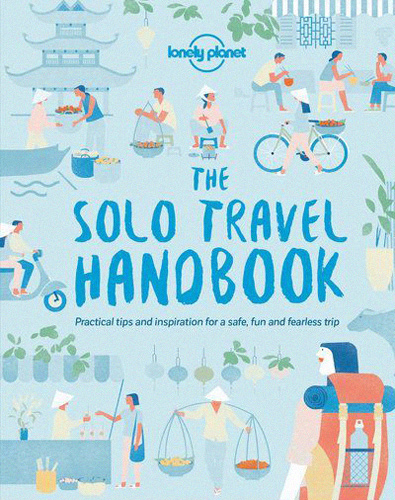 ADVERTISEMENT - CONTINUE READING BELOW
Recommended Videos

It's piso-fare season (and flights are filling up fast!) and you're super excited to fly to the unknown, but the BF has work, the bestie is frantically preparing for her wedding, and your sister is busy wailing about her thesis. Here's a novel suggestion: Why not travel alone? Lonely Planet helps you navigate the world solo with this useful handbook, with tips about creating your itinerary, setting a budget, finding flight deals and accommodations, and dealing with just about any travel concern imaginable. Now take a deep breath, say a little prayer, and click on that button—and have one hell of an amazing adventure. Bon voyage!
Available at Fully Booked.
Thanks a Thousand: A Gratitude Journey by A.J. Jacobs ($11.72; roughly P625)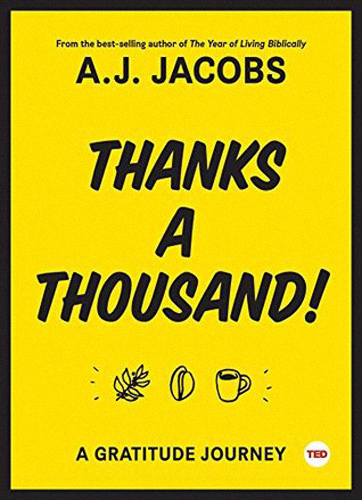 ADVERTISEMENT - CONTINUE READING BELOW

Have you ever thought about what goes into making your coffee? There are lots of people involved in producing just one cuppa joe, and A.J. Jacobs took upon himself the mind-blowing mission of thanking every single person who contributed to producing his daily caffeine fix. The goal is to thank each one face to face, and the undertaking brings him all over the world, from the Minnesota miners who supply the steel in coffee roasters to the alpine streets of Colombia and the Guarnizos, a family of farmers. Chemists, goatherds, politicians, planes, shoulders, bat guano—all these are involved in making just one cup of coffee, and in the center of science and technology and the wonders of caffeine lies the magic of gratitude, the heart of goodness that this world needs.
Available on Amazon.
Salt, Fat, Acid, Heat: Mastering the Elements of Good Cooking by Samin Nosrat (P1,680)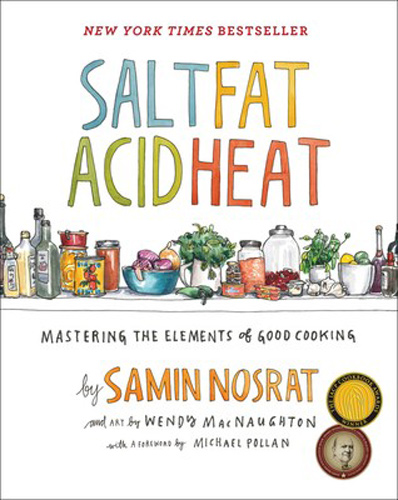 ADVERTISEMENT - CONTINUE READING BELOW
You may have seen the title pop up among the options on Netflix. Or maybe you've finished the entire series and simply can't get enough of host and author Samin Nosrat's warmth, passion, and exceptional culinary skills as well as the fascinating—and many times surprising—bits of info that she shares in each episode. The series Salt, Fat, Acid, Heat is based on the award-winning cookbook of the same name, and merely a few pages in, you'll realize just how badly your bookshelves need it. Nosrat discusses the four elements and teaches how the basics of balance make the most mouthwatering pasta al ragu, refreshing Vietnamese cucumber salad, and chocolatey chocolate cake. Dubbed "America's next great cooking teacher," Nosrat will draw you in with her heartwarming stories, delicious recipes, and invaluable tips. Accompanied by playful illustrations by Wendy MacNaughton, this is one cookbook that you will definitely savor.
ADVERTISEMENT - CONTINUE READING BELOW
Available at Fully Booked.
Get Money: Live the Life You Want, Not Just the Life You Can Afford by Kristine Wong ($11.55; roughly P615)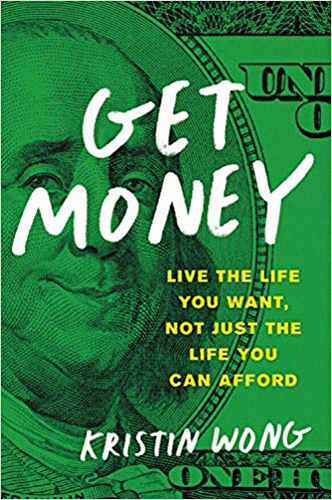 Let's face it, adulting is inevitable, and just like finally getting that annual checkup (and trudging to the drugstore for our very first batch of maintenance medicine), we have to face the reality of managing our finances. Trust personal finance expert and author Kristin Wong to make the experience an easy and fun one. This book is designed like a game, with challenges to up your money I.Q. and useful tips that will help you build your budget as well as snag and manage side-hustles to earn even more moolah. She also includes personal stories and assignments, making a seemingly dry, impossible subject an enjoyable and fascinating one. So, wanna save more money? Get this book!
ADVERTISEMENT - CONTINUE READING BELOW
Available on Amazon.

Out of the Maze: Am A-Mazing Way to Get Unstuck by Spencer Johnson (P624)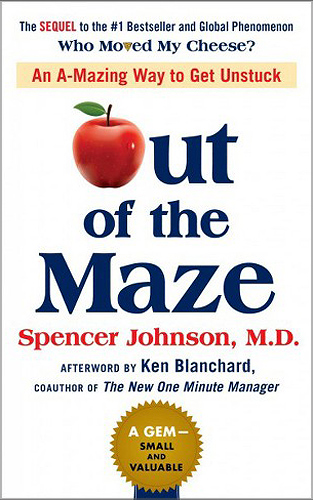 When Who Moved My Cheese? came out, it instantly became a hit, enlightening millions with the simple but wise parable about change. Spencer Johnson, the author of the classic, picks up where it left off with a new book, Out of the Maze. As you recall, the two characters Hem and Haw were bewildered by the disappearance of their most prized asset, with Hem yelling "Who moved my cheese?" and Haw saying, "Maybe we should simply stop analyzing the situation so much and go find some new cheese?" While Hem stayed stuck, Out of the Maze shows what Hem does next in an insightful tale that will help you step out of your comfort zone and demystify the puzzles that have been keeping you go round and round in circles.
ADVERTISEMENT - CONTINUE READING BELOW
Available at Fully Booked.
We Do: Saying Yes to a Relationship of Depth, True Connection, and Enduring Love by Stan Tatkin ($12.20; roughly P650)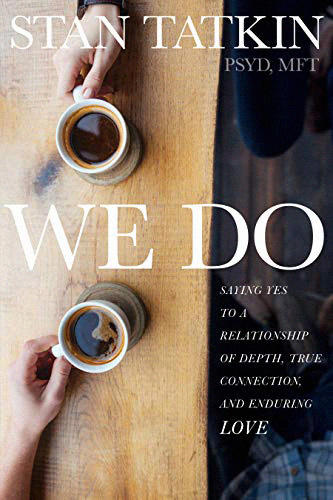 Planning to take a life-changing step this 2019? Read this book first! Before anything else, you have to figure out if you and your partner are suited for forever. Yes? Great! Now it's time to build a secure and lasting foundation for your relationship. We Do will help you and your loved one come up with a united perspective—essential to couples aiming for an enduring relationship. It will guide you in preventing fights before they even happen, dealing with conflicts, and figuring out and understanding nuances—tools for a healthy, loving relationship that will prepare you both for happily ever after.
ADVERTISEMENT - CONTINUE READING BELOW
Available on Amazon.
The More of Less: Finding the Life You Want Under Everything You Own by Joshua Becker (P768)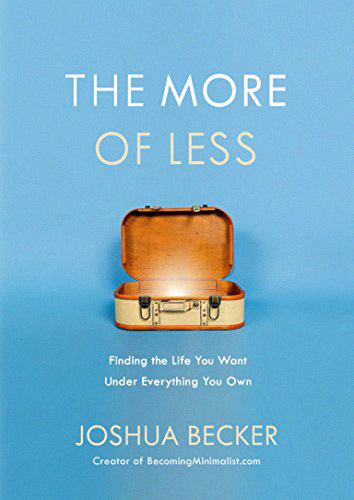 When did more become not enough? Whenever you go through your closet for the day's outfit and encounter drawers crammed full of clothes dating back 10 years—and then say you need to buy more because you simply don't have anything to wear. Every time you place a newly purchased condiment in your cupboard—only to realize that you have the same exact sauce, hidden right behind bottles of expired seasonings. If you haven't realized it yet, excess leads to desire for more, and Joshua Becker believes that the hunger to possess material things holds us back from the life we want and deserve. Working in the conviction that "minimizing possessions is the best way to maximize life," this book will help you realize your goal of cleaning house and decluttering your life.
ADVERTISEMENT - CONTINUE READING BELOW
Available at Fully Booked.
Great Minds Don't Think Alike: Discover the Method and Madness of 56 Creative Geniuses by Emily Gosling (P779)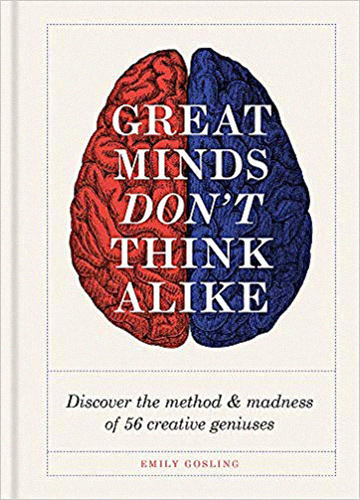 Delve into the intriguing genius of the likes of Coco Chanel, Alfred Hitchcock, and Albert Einstein and discover how each one's mind and methods vary from the other. There is no one technique that guarantees greatness. Instead, there are different mechanisms for brilliance. Take Björk's love for nature walks, for instance, which she credits for the lyrics she comes up with: "Going down the hill, that would be the verse, then up the hill, that would be the chorus…" Sylvia Plath, meanwhile, thrived on strict daily routines—writing for six hours every day, alternating set times with her husband Ted Hughes. Immerse in the ingenuity of these legends, and take your cue from them as you kick-start the brand-new year.
ADVERTISEMENT - CONTINUE READING BELOW
Available at Fully Booked.
Living Lagom: A Swedish Guide to a Balanced Life by Maya Thoresen ($6.99; roughly P370)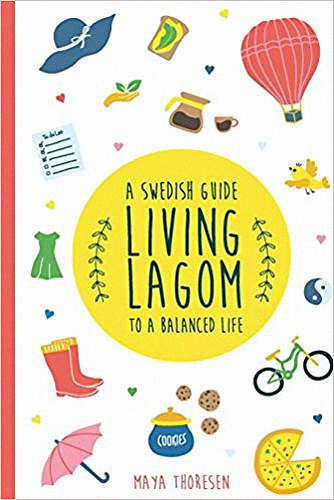 We know about minimalism, read and eagerly applied the KonMari Method. But did you know that Sweden has its very own similar lifestyle concept? Called lagom, this is the Swedish approach to a harmonious and balanced life. It is the state of neither too much nor too little, espousing moderation in all aspects of life. In this book, author and lifestyle coach Maya Thoresen explains lagom further, tracing its roots and expounding on its present usage. She gives tips on living a balanced life, applying it to family, work, health, and well-being, and if there's a perfect time to start working on this, it's definitely now.
ADVERTISEMENT - CONTINUE READING BELOW
Available on Amazon.
Share this story with your friends!
---
Help us make Spot.ph better!
Take the short survey
Load More Stories