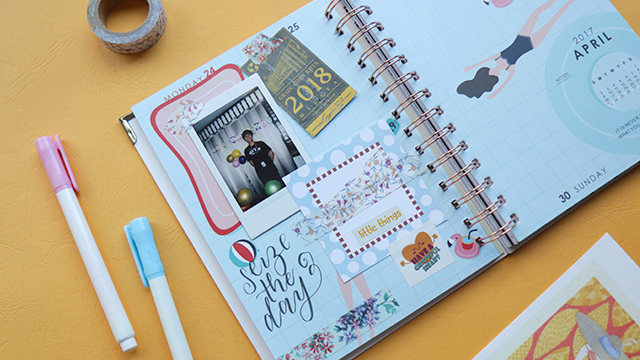 (SPOT.ph) If you've been trying to KonMari your stuff recently, chances are you've stumbled upon an old but unused dated planner from 2018 (or further back) that you've never ended up using. Maybe it was an impulsive buy (admit it—it's just so fun to stock up on stationery) that you ended up forgetting about, or maybe someone you know gave it to you as a gift, not knowing you already set your eyes on a different planner. In any case, we know it's hard to just give up on a cute planner, even if, y'know, the dates are completely wrong. If you don't have the heart to throw out that outdated planner, here are 10 things you can still use them for!
ADVERTISEMENT - CONTINUE READING BELOW
Use it as this year's planner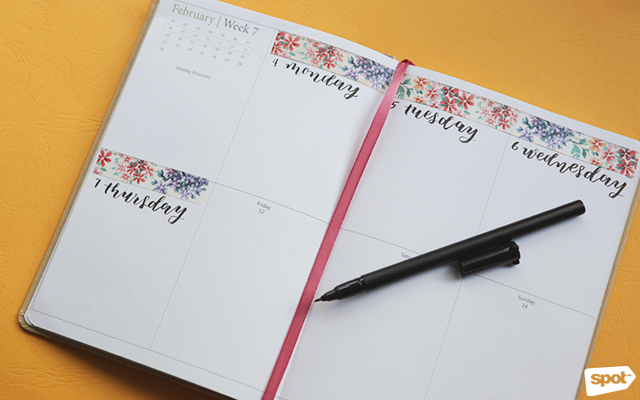 A lot of the best planners don't come cheap, so if one of your resolutions for the year is to spend less, maybe you can consider using an old planner instead. Get your creative juices flowing as you look for ways to cover up the dates and replace them with the right one. An easy way to do this is by using washi tape! Chances are, the planner will look even cuter than before with all your touch-ups.
Save it until… 2029?
If you don't already know, you can actually check which years have the same calendars online, and if you have a 2018 planner lying around, the days and dates will sync with the 2029 calendar. Think of it as a gift to your future self! Like, how cool would it be to use a planner from 11 years ago?
Write daily letters to your future self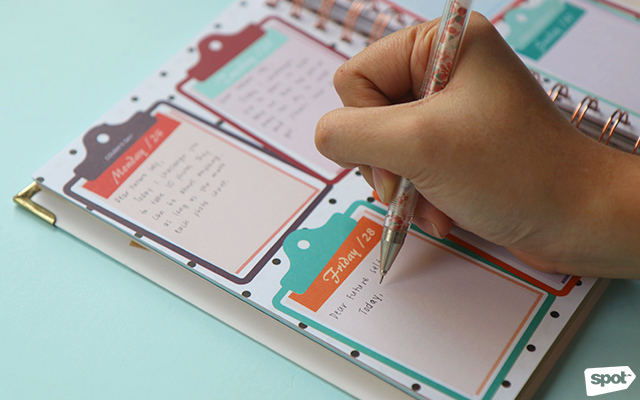 ADVERTISEMENT - CONTINUE READING BELOW
If you're not too keen on the idea of waiting 11 years to use them, consider writing notes to your future self. Since the dates are synced, you can actually write daily letters to yourself! You can jot down anything you want: random thoughts; motivational quotes, or even daily challenges you want your future self to complete. It would be like a time capsule that you can go back to!
Use it to take down notes
A lot of people prefer keeping a separate notebook to take down those random and often messy notes from a meeting or a working outline for some project. It just can't be helped. If your 2019 planner doesn't really have the space for that sort of stuff and you don't want to go through the trouble of getting a new notebook either, you can use any outdated planner you have lying around. You'll be thanking yourself later for keeping all your notes in one place.
ADVERTISEMENT - CONTINUE READING BELOW
Turn it into a doodle book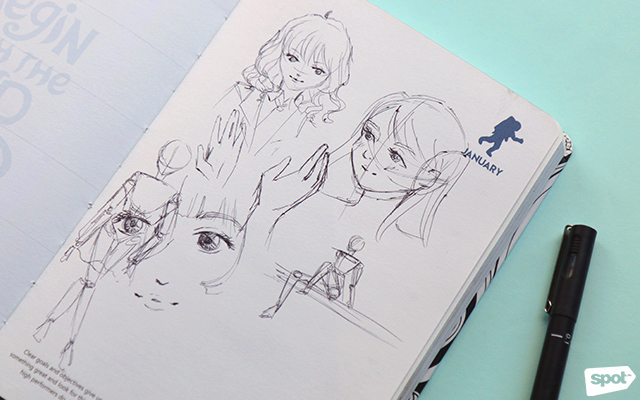 Planners often come with some of the finest paper available, so it would be a waste to leave them unused. A plain old planner makes for a perfect sketchbook for all your daily doodles. It's a space where you can draw anything from rough sketches to drawing studies without the pressure of making everything look perfect.
ADVERTISEMENT - CONTINUE READING BELOW
Look for pages you can turn into prints
Some planners come with pretty artworks. Usually, you'll find them tucked somewhere in between each month, paired with a motivational quote to get you through the next thirty days. Instead of letting those go to waste, whip out a pair of scissors, cut them out, and stick to some card stock--they would make for really cool prints! If you're not really into prints, you can also make bookmarks out of them.
Use it as a scrapbook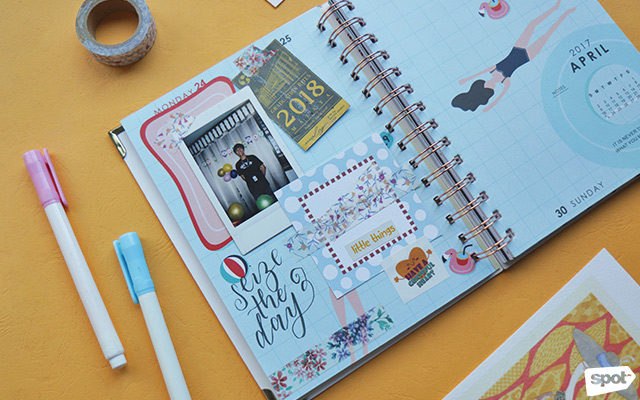 ADVERTISEMENT - CONTINUE READING BELOW
Planners in the market often come with different designs, whether it's cutesy, cool, or sleek. Whichever it is, the predesigned pages will make the perfect base for a scrapbook! Once you stick photos and embellishments to the pages, you'll hardly notice the printed dates. Besides, if you think about it, your 2018 "expired" planner actually is a literal scrapbook.
Repurpose the cover
Stitch binding is often used to help planners lay flat, but in case yours comes with a spiral binding and a cover you'd love to keep, why not make a new notebook out of it? Spiral bindings are often standardized so you can just get some high quality paper, drop by a book-binding service shop, and let them do the rest of the work. The best part is that you're in full control of what goes into your new notebook so you can customize it however you want!
ADVERTISEMENT - CONTINUE READING BELOW
Make DIY stickers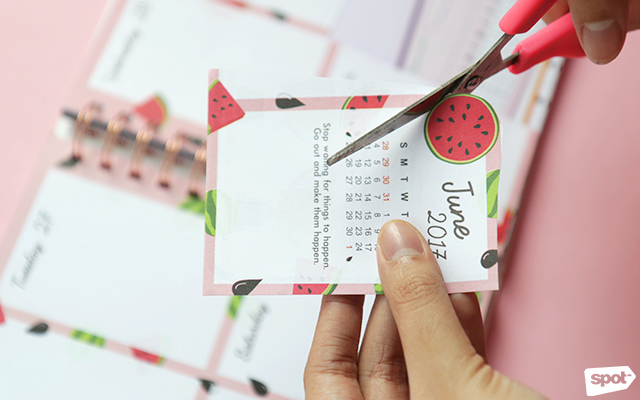 With more dotted journals making their way to the Philippines, it's no wonder many are trying their hand at bullet journaling. A fun way to decorate your bullet journals is by adding lots of stickers! Pore over your outdated planner and look for cute illustrations and designs that you can cut out and stick to your new journal. Pro tip: Use double-sided tape or a glue tape roller for a clean, no-mess finish.
ADVERTISEMENT - CONTINUE READING BELOW
Sell it
If you really just want to get it out of your hands ASAP, you can always just sell it. You won't be able to sell it for its original price for obvious reasons, but you'll be surprised to know that people actually do buy outdated planners on purpose. Writers can use them as reference in case they're writing a story set in a particular year, a good way to keep a detailed timeline of the story's events. Some filmmakers might also want to use them as props, so don't hesitate to put them up for sale.
Share this story with your friends!
---
Help us make Spot.ph better!
Take the short survey
More Videos You Can Watch
Load More Stories