(SPOT.ph) No matter how many stories you hear about the Big Bad Wolf Book Sale, you'll never really understand just how overwhelming it can be until you get there. We're talking about two million books (we repeat—two million!) all together in one place, so you can be sure even the most well-read bibliophile will have trouble taking it all in.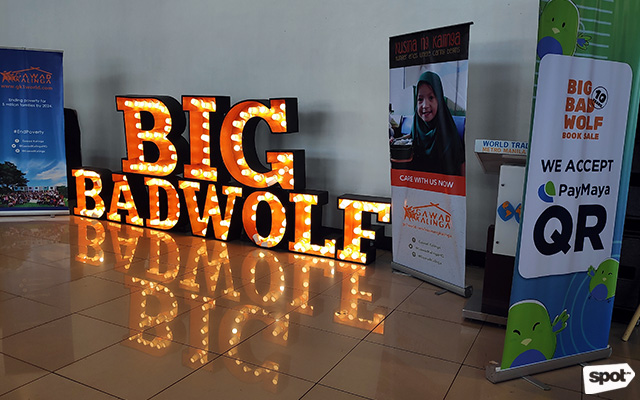 ADVERTISEMENT - CONTINUE READING BELOW
Whether you're a student, an office worker, or simply anyone looking to score great reads, the Big Bad Wolf Book Sale will keep its doors open for you at the World Trade Center any time of the day during its 11-day run. You read that right: It will be open 24 hours every day from February 22 to March 4, so everyone can get the chance to shop for books!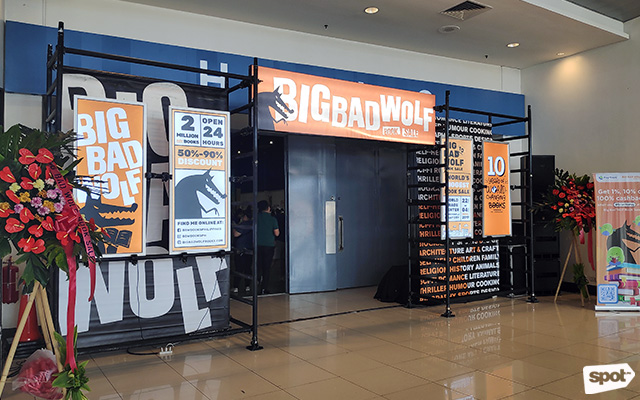 ADVERTISEMENT - CONTINUE READING BELOW
Recommended Videos
That's not even the best part yet: All books come at affordable prices, with discounts starting at 50% off up to 90% off—even bigger than last year's 80%, so don't be surprised if you see people lugging around a year's worth of reads after browsing the stacks of books.
To help you get the most of your visit to the book fair, we're here to show you everything you can expect, so you can properly gear up for it!
Get ready for a lot of books (And we mean a lot)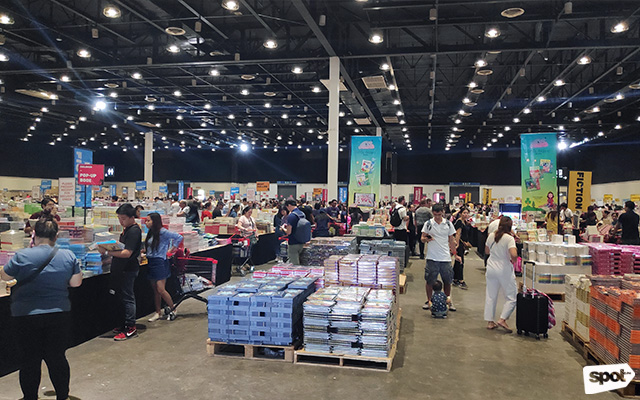 ADVERTISEMENT - CONTINUE READING BELOW
Everything is categorized according to genre, so browsing will be a breeze. It might be a little difficult to look for exact titles because some of the books seem to be arranged at random, but who knows? You might end up picking up other great finds from authors like George R. R. Martin (who wrote the novels where Game of Thrones was adapted from),  Patrick Ness (Knife of Never Letting Go), Sarah Shepard (Pretty Little Liars), Jojo Moyes (Me Before You), Matthew Quick (Silver Linings Playbook) and more!
Bring eco-bags... or, y'know, a whole luggage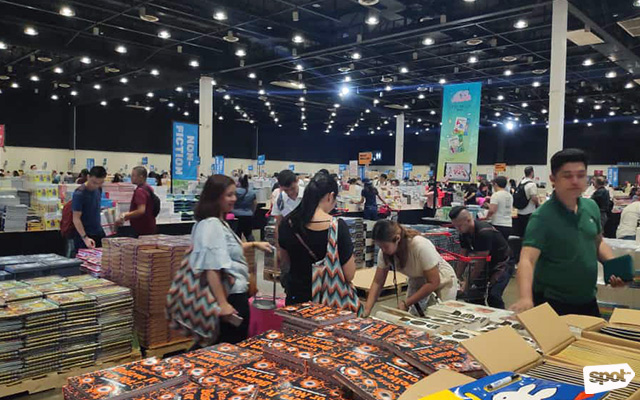 ADVERTISEMENT - CONTINUE READING BELOW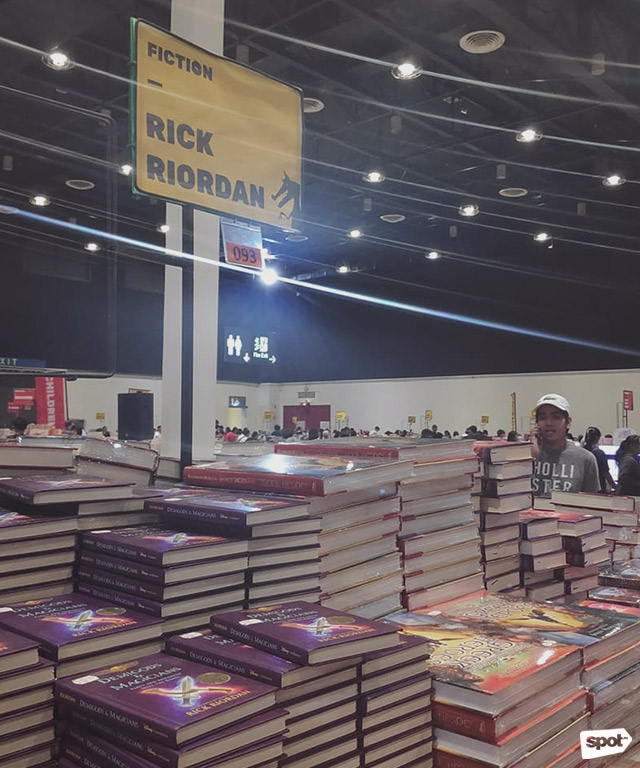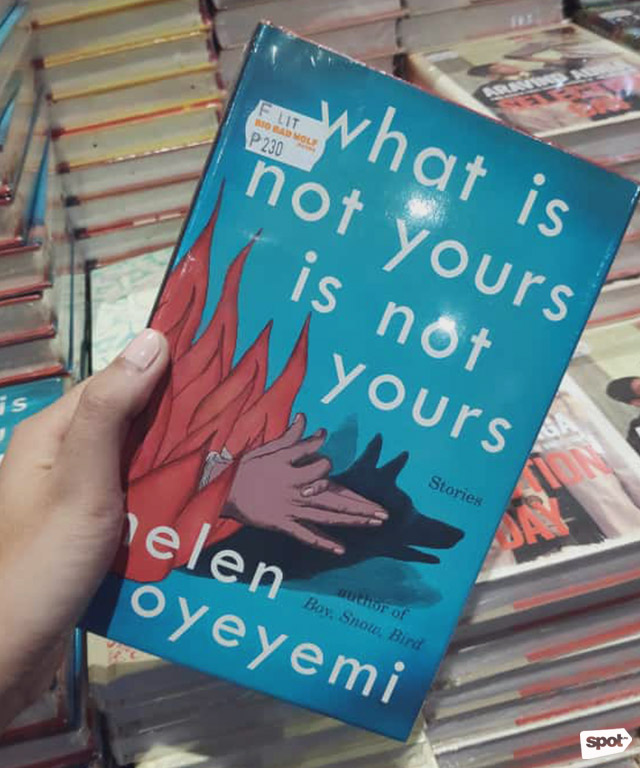 ADVERTISEMENT - CONTINUE READING BELOW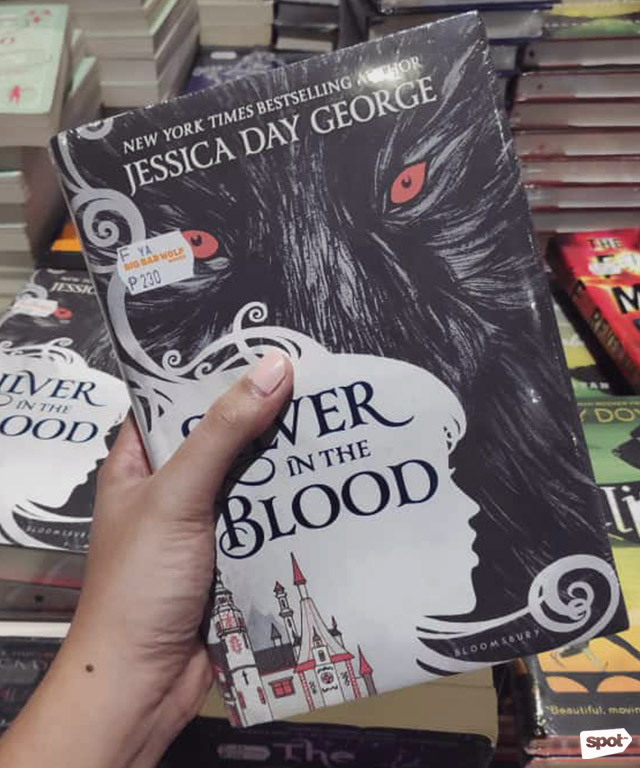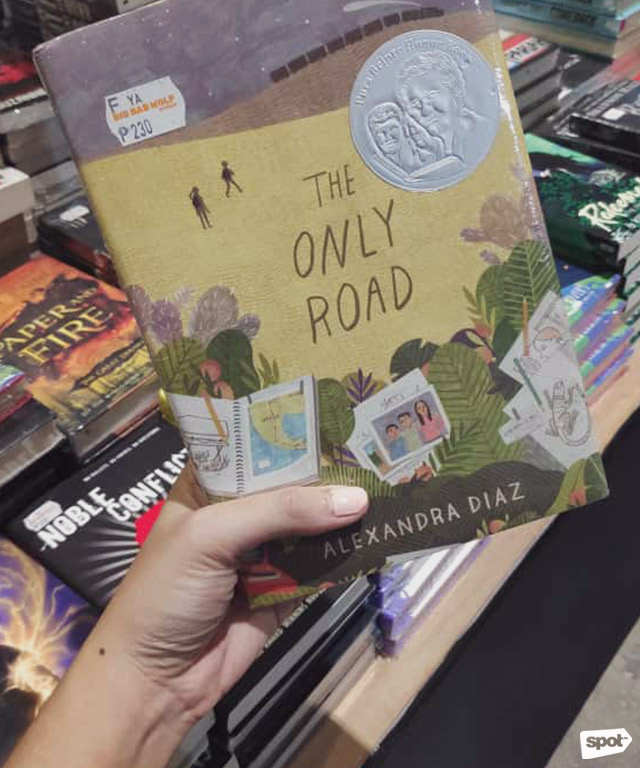 ADVERTISEMENT - CONTINUE READING BELOW
With majority of the books priced below P250 (the hardbound copies are a steal!), we're sure you won't be able to resist grabbing every interesting title you see. Make sure you can carry all your purchases home without too much of a hassle by bringing extra bags.
Don't come on an empty stomach
Food and drinks aren't allowed in the hall. Make sure you've eaten so you have the energy to look around. Trust us: You'll need every bit of energy you can get.
Wear something comfortable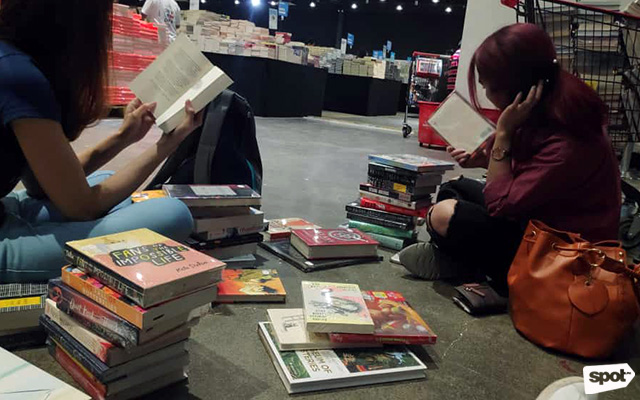 ADVERTISEMENT - CONTINUE READING BELOW
Come in your most comfy footwear, especially since you'll be doing a lot of walking. You might also want to dress casually, too. Since there won't be seats inside, you can opt to sit on the floor when your legs can't take it anymore or when you're doing an inventory of all the books you picked up.
No cash? No problem!
They accept cards (Mastercard, Visa, and JCB), so you can shop to your heart's content even without cash on-hand.
No need to carry around your new books all day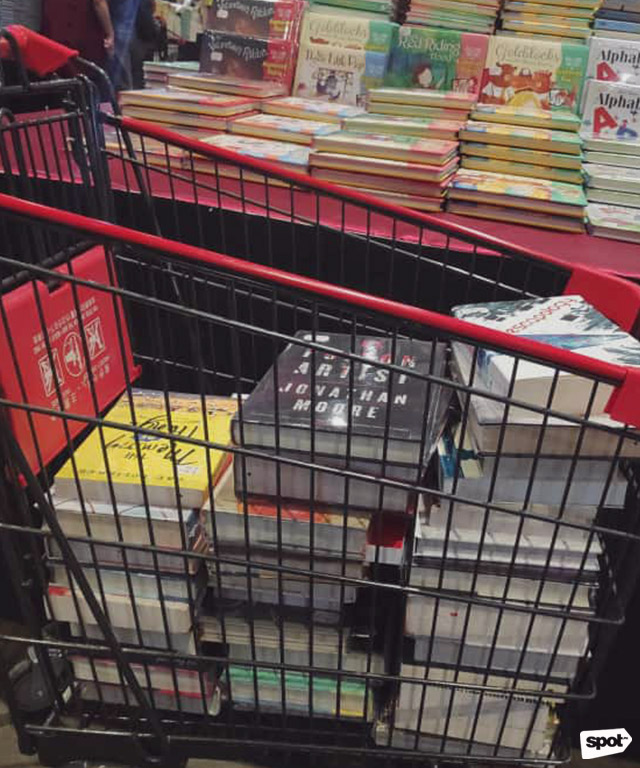 ADVERTISEMENT - CONTINUE READING BELOW
If you have other activities planned for the day, you can actually leave your purchased books with the book fair's customer service and pick them up later within the day. Just let them know what time you'll be coming back and don't forget to give them your contact details.
Share this story with your friends!
---
Help us make Spot.ph better!
Take the short survey
Load More Stories