Lonely Planet Corrects Entry on Banaue Rice Terraces
It's a start.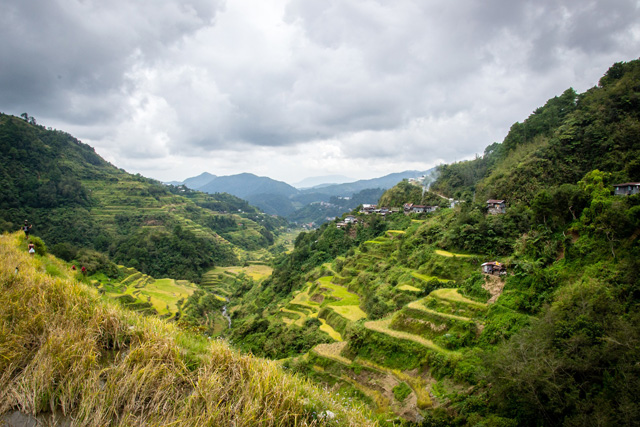 (SPOT.ph) Lonely Planet's page about the Banaue Rice Terraces made the rounds on Philippine social media this past weekend, inflaming tempers because of one particular portion, which says, "they're impressive not only for their chiselled beauty but because they were introduced around 2000 years ago by the Chinese." While terracing is a common agricultural technique in Asia, there is no source—not even the UNESCO World Heritage List—that states that China introduced it to the Cordilleras, a region known for its rice-centric traditions. No other sources state that the Chinese had anything to do with the rice terraces.
ADVERTISEMENT - CONTINUE READING BELOW
CONTINUE READING BELOW
Recommended Videos
There's no doubt that the Banaue Rice Terraces are impressive—after all, it's often dubbed as the "Eighth Wonder of the World." Here are some facts that show it's more than just a sight to behold.
It's the first site in the Philippines to be included in UNESCO's cultural landscape category of the World Heritage List.

The Banaue Rice Terraces covers an area of 10,360 square kilometers and having a length of 20,100 kilometers.

According to UNESCO, the Banaue Rice Terraces reach a higher altitude and are built on steeper slopes than other existing rice terraces.

Apart from being a food source, the Banaue Rice Terraces are

tied to the Cordillera identity

and are part of the people's cultural heritage.
The uproar was huge enough to have caught the attention of Lonely Planet, which said that it will look into the matter.
ADVERTISEMENT - CONTINUE READING BELOW
As of writing, the webpage has been updated. The portion has been edited to read "they're impressive not only for their chiselled beauty but because they were introduced around 2000 years ago."
Load More Stories