10 Mobile Games You Can Download If You're Low on Space
Is your phone's storage always full?
(SPOT.ph) When you rely on your phone for practically everything, it's hardly surprising when notifications asking you to clear up your storage frequently pop up. Even though newer units come with more built-in storage, trying to keep all your photos, apps, and downloaded files from maxing out your phone's memory is still a bit of a challenge—especially if you love having games on your phone. Mobile games are always a welcome addition to anyone's app inventory, so we looked around for simple yet strangely addictive ones that you can try.
Here are 10 lightweight mobile games you can download—and actually keep—on your phone when you're low on space:
Chicken Scream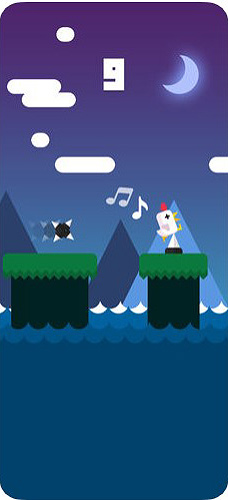 Available on: Android, iOS
Price: Free
It might not be wise to play this game while you're out in public, but it's bound to get a good laugh from anyone so it's fun to play around friends. The goal of the game is help the chicken jump in between platforms while avoiding bombs. The catch? Your voice controls the chicken! It walks when you talk and jumps when you scream, similar to Yasuhati, which went viral in 2017. This hands-free game seems simple enough until you try it yourself.
ADVERTISEMENT - CONTINUE READING BELOW
World Record Egg Jump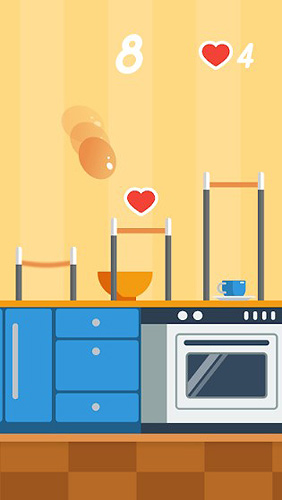 Available on: Android, iOS
Price: Free
Keep the egg from breaking by making sure it only lands on bouncy items. The longer you tap, the farther it bounces. It sounds easy enough, but give it a few tries and we're pretty sure you'd be pulling your hair out in frustration…in a good way. Don't be surprised if you end up spending hours trying to beat the high score.
Reflexes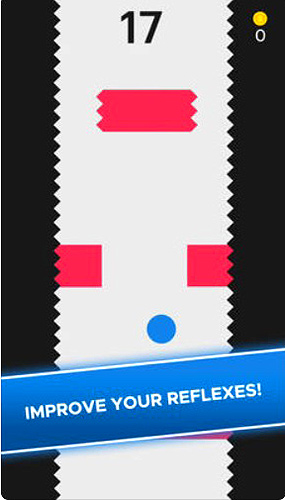 CONTINUE READING BELOW
Recommended Videos
Available on: iOS
Price: Free
Looking to improve your reaction time and have fun while you're at it? Reflexes is a no-fuss game that ditches the fancy graphics and complicated story modes. Instead, it focuses on speed to hone your reflexes as you try to avoid all the obstacles coming your way. Who knows? Having a better reaction time might come in handy in the future.
Zombie Smasher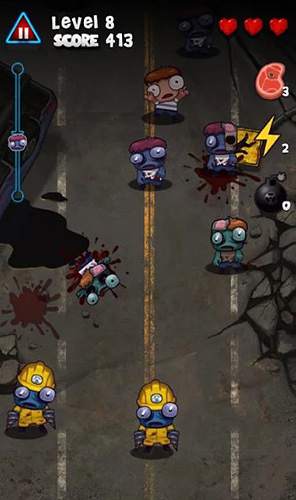 Available on: Android, iOS
Price: Free
Say what you will about tapping games, but they can be quite entertaining when you just want to unwind. As the name suggests, you can clear each level by smashing the zombies spawning from the top of the screen. As the game progresses, you'll find yourself facing larger, stronger, and faster zombies. Some of them even change directions without warning, so you better stay on your toes.
Bricks DEMOLITION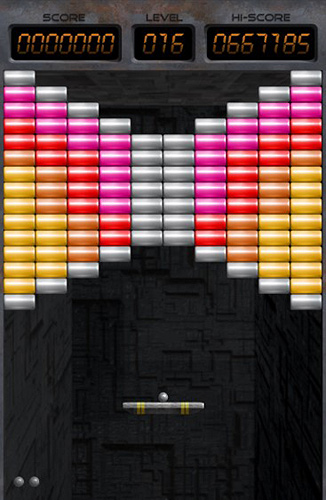 ADVERTISEMENT - CONTINUE READING BELOW
Available on: Android
Price: Free
Bricks DEMOLITION features a gameplay that's reminiscent of Pong or Pinball, but with the added goal of breaking bricks to clear a level. Keep the ball from falling by catching it with the paddle. When you've reached higher, more challenging levels, you can use different power-ups to help you advance.
aa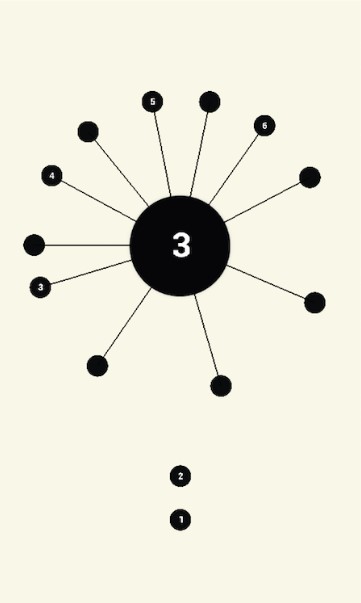 Available on: Android, iOS
Price: Free
Despite its minimalist graphics and gameplay, this game can be surprisingly challenging. The first few levels are quite easy, but don't expect things to stay so as you advance. You clear each level by attaching the dots to the rotating circle, making sure you don't hit the other previously attached dots as it spins.
slither.io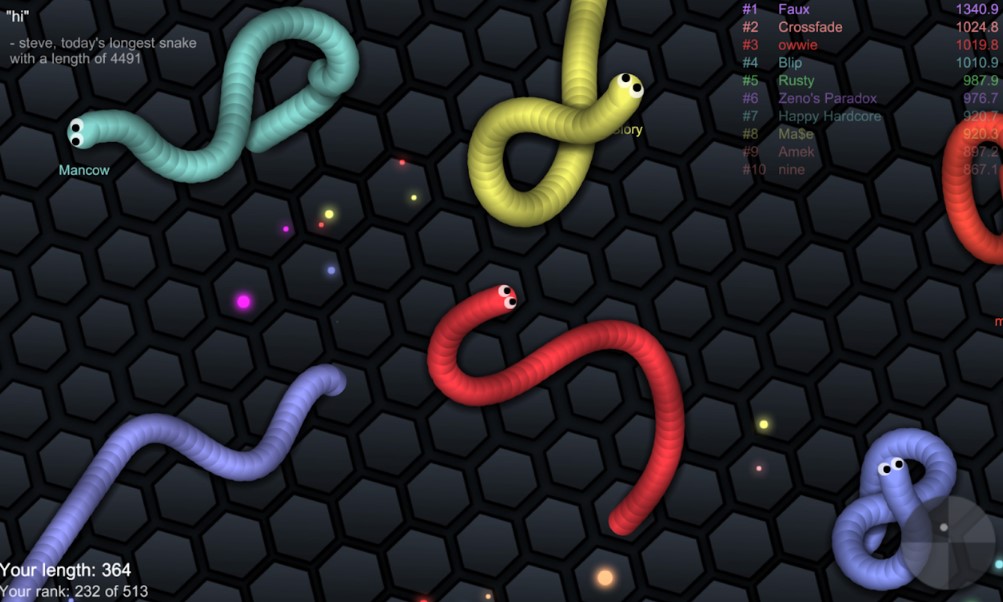 ADVERTISEMENT - CONTINUE READING BELOW
Available on: Android, iOS
Price: Free
The game seems quite similar to the old-school game Snake, but it gets a Battle Royale treatment by putting you against other players online. The goal of the game is to survive and become the longest snake on the board. If your head hits the body of another snake, you'll disintegrate, so you have to watch out for other players and bigger snakes slithering around you. 
Goblin Sword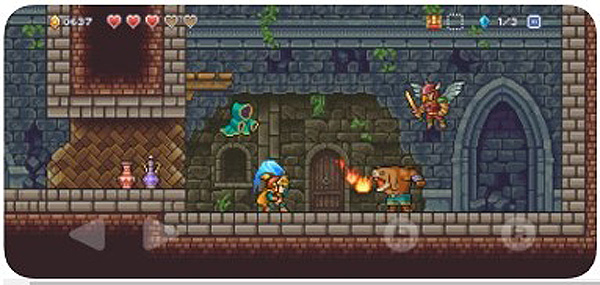 Available on: iOS
Price: U.S. $1.99; roughly P104
There's no shortage of linear platform games on mobile devices, and thankfully there are lightweight options like Goblin Sword. The game features smooth gameplay and solid graphics, with its art reminiscent of classic 2D games released in early '90s. With a compelling soundtrack and engaging gameplay, Goblin Sword is perfect for fans of old-school role-playing games (RPG).
Smove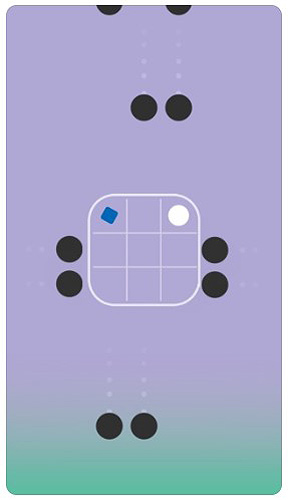 ADVERTISEMENT - CONTINUE READING BELOW
Available on: iOS
Price: Free
For a game that revolves around a simple three-by-three grid, Smove can be surprisingly challenging. The goal is to collect as many blue squares as possible while trying not to get hit by the black dots flying in from all directions. Good luck trying to keep your calm once the game speeds up and more black dots appear.
One Line Deluxe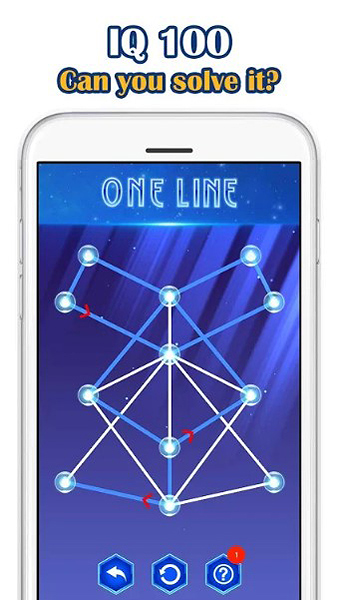 Available on: Android
Price: Free
A game that asks you to connect the dots might not seem like much at first, but we guarantee you'll think otherwise after getting past the first few stages. The challenge is in making sure you can connect all the dots without lifting your finger off the screen. Each level becomes increasingly challenging, so it's guaranteed to keep you occupied for hours.
Share this story with your friends!
---
Help us make Spot.ph better!
Take the short survey
Load More Stories