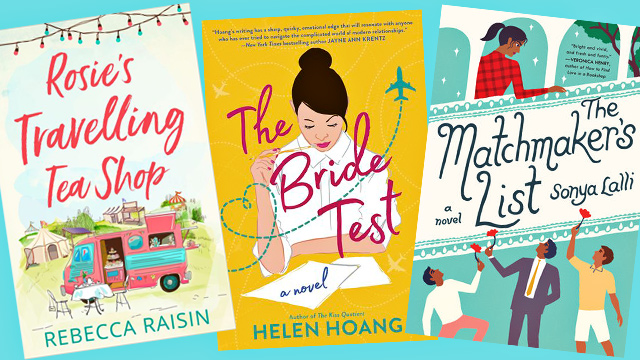 (SPOT.ph) There's nothing quite like getting lost in the pages of a good book, and with the scorching summer heat beating down on everyone, it's hard to resist the urge to reach for an easy read. It doesn't matter if you're headed to the beach or simply planning to do some reading over the weekend—a light and easy book will always be the perfect companion for the summer.
ADVERTISEMENT - CONTINUE READING BELOW
Here are 10 new books you should add to your summer reading list:
I Owe You One by Sophie Kinsella (P864)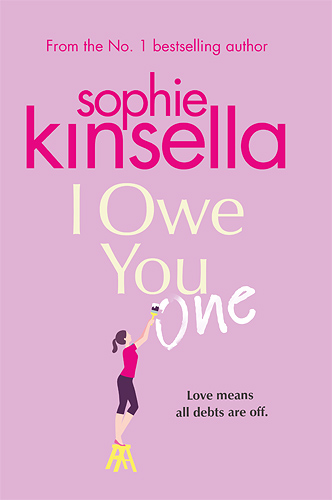 Fixie Farr can never quite say no to anyone, so when a stranger in a coffee shop asks her to watch his laptop for a moment, she agrees—and even ends up saving it from disaster. Grateful, the owner, Sebastian, writes her an IOU and leaves her his number. Fixie never thought she'd ever call him up, but when her childhood crush waltzes back into her life, desperately in need of a job, what else can she do but ring Sebastian and cash in that IOU?
Available at Fully Booked.
Field Notes on Love by Jennifer E. Smith (P899)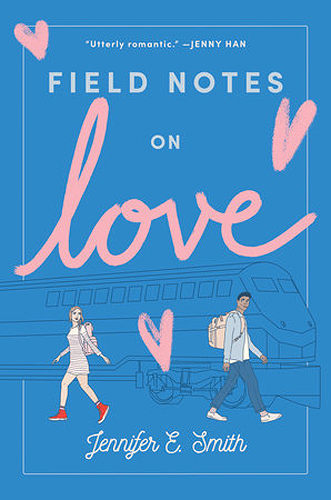 Fuel your wanderlust with Jennifer E. Smith's latest offering, Field Notes on Love. Hugo makes plans with his girlfriend to go on a trip across the United States before they leave for college, but things don't go as planned when she unexpectedly dumps him. Determined to make the most of his last-hurrah-before-college trip, he puts up an ad selling her ex's ticket and finds Mae, who joins him on his not-so-little getaway.
ADVERTISEMENT - CONTINUE READING BELOW
Available at National Book Store.
Are We Nearly There Yet by Lucy Vine (U.S. $13.99; roughly P730)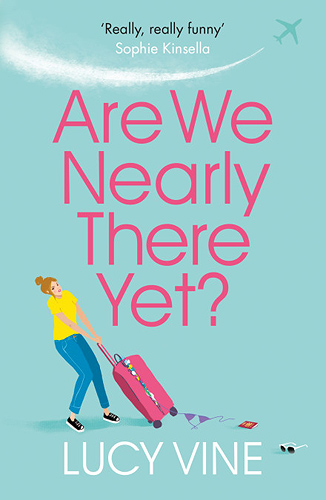 With all her friends settling down, Alice feels like she's stuck in a rut: She's turning 30 soon yet she's still working as a temp, getting kicked out of clubs, and trying and failing not to shag her ex. Hoping to turn her life around, she jets off on an adventure around the world and sets up a travel blog to share her experience. The plot might seem a little cliché, but Lucy Vine delivers it in a refreshingly honest narrative interspersed with the nuances of social media and modern-day Internet.
ADVERTISEMENT - CONTINUE READING BELOW
Available on Amazon.
If You Could Go Anywhere by Paige Toon (U.S. $8.81; roughly P460)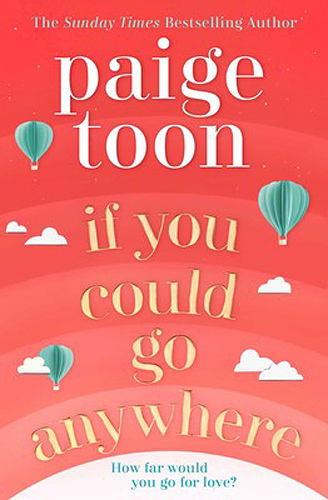 Angie has always wanted to travel, but for various reasons, she never quite gotten around to it. When her beloved grandmother passes away, she takes it as her go signal to finally pack her bags and see the world. After discovering a letter addressed to the father she never knew, she decides to fly to Rome to meet her remaining family for the first time. Stumbling upon the enigmatic Alessandro along the way, Angie's journey to find the truth ends up becoming a tad bit more exciting than she expected.
ADVERTISEMENT - CONTINUE READING BELOW
Available on Amazon.
The Bride Test by Helen Hoang (U.S. $15; roughly P783)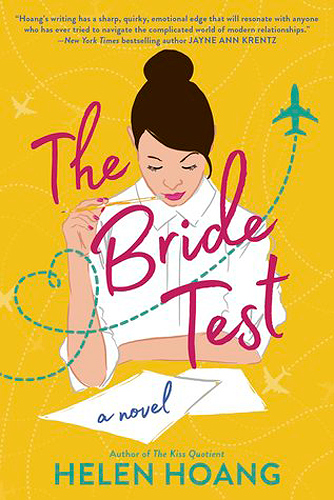 Touching on themes of culture, mental health, and social awareness, The Bride Test is a feel-good read that packs more than just the usual fluff. Esme Tran is a mixed-race girl living in the slums of Ho Chi Minh City. When the opportunity to go to America and meet a potential husband presents itself, she can't turn it down. Esme soon realizes she might have bitten off more than she can chew because seducing Khai Diep is a lot harder than she thought.
ADVERTISEMENT - CONTINUE READING BELOW
Available on Amazon.
Rosie's Traveling Tea Shop by Rebecca Raisin (U.S. $0.99; roughly P52)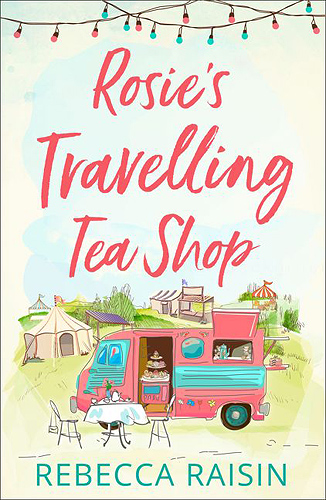 Rosie Lewis thinks she has her life together—until she comes home to find her husband's pre-packed bags and a confession that he's had an affair. Devastated, Rosie drowns her sorrow in alcohol...and wakes up to find she'd just spontaneously invested in a bright pink campervan named Poppy. Thinking she might as well make the most of it, she gives up her perfect apartment and job as a Michelin-starred sous chef and hits the road with her all-new travelling tea shop.
ADVERTISEMENT - CONTINUE READING BELOW
Available as e-book on Amazon.
If Harry Met Sally Again by Annie Robertson (U.S. $1.99; roughly P104)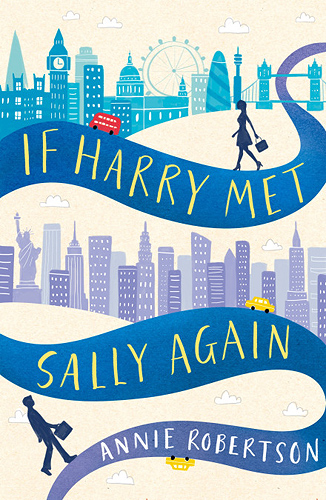 Nina Gillespie dreams of being a Hollywood scriptwriter, but when life gets in the way, she has no choice but to learn how to settle for less. After finding her boyfriend in bed with another woman, she decides to take her life by the reins and become her own heroine. Determined to finish the script she's been working on for years—a sequel to one of the most beloved rom-coms of all time—Nina powers through cynical Hollywood producers, best friend troubles, and her utterly infuriating co-writer Ben.
ADVERTISEMENT - CONTINUE READING BELOW
Available as e-book on Amazon.
The Matchmaker's List by Sonya Lalli (U.S. $12; roughly P627)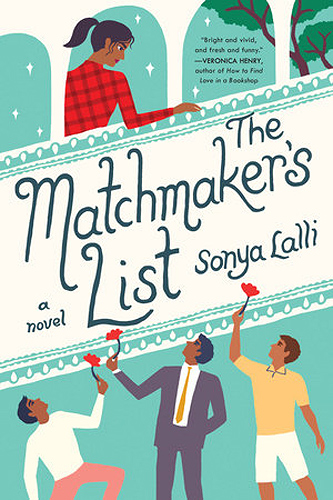 Raina Anand has never been one to follow the expectations of their tight-knit Indian immigrant community, but when her persistent grandmother plays matchmaker and comes up with a list of suitable bachelors for her, she finds she has no choice but to finally give in. As her life falls into a parade of disastrous blind dates, Raina must find a way out of this modern-day arranged-marriage trap.
ADVERTISEMENT - CONTINUE READING BELOW
Available on Amazon.
Meet Cute by Helena Hunting (P720)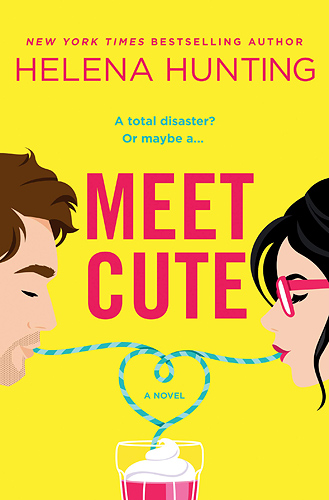 On her first day of law school, Kailyn runs (quite literally) into Daxton Hughes, the actor she used to fangirl over when she was a teen, ending with him sprawled on top of her. Embarrassing as it may be, their meet-cute leads to a friendship she never expected. Unfortunately, things between them end on a sour note when Daxton betrays her trust. Eight years later, he shows up at her office seeking legal advice. With her promotion at stake, she doesn't have a choice but to help him. As she spends more time with him, old feelings, both bitter and sweet, begin to bubble to the surface.
ADVERTISEMENT - CONTINUE READING BELOW
Available at Fully Booked.
99 Percent Mine by Sally Thorne (P768)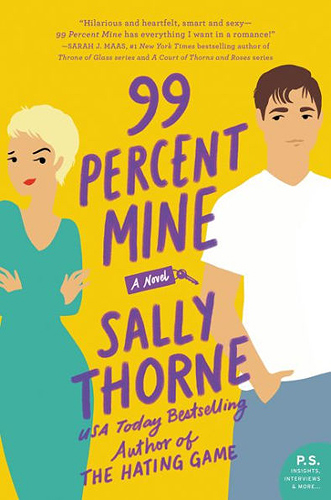 Darcy Barrett is convinced that she found her dream man at age eight, but Tom Valeska has always been off-limits because her twin brother, Jamie, found him first and claimed him as his best friend. Years later, Darcy and Jamie inherit a rundown cottage from their grandmother, with strict instructions to bring it back to its former glory and sell the property. She has no plans of staying to help with the renovations, but with Tom coming into the picture (in tight T-shirts, no less), how can she possibly resist?
ADVERTISEMENT - CONTINUE READING BELOW
Available at Fully Booked.
Share this story with your friends!
---
Help us make Spot.ph better!
Take the short survey
More Videos You Can Watch
Load More Stories