10 Young-Adult Books That Will Take You Back to High School
Let these reads bring you back to your childhood and teenage years.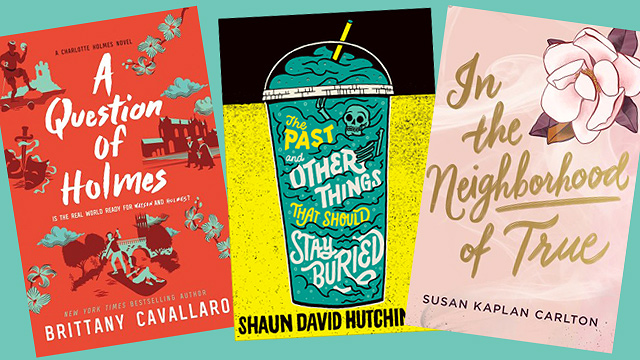 (SPOT.ph) Remember those days when popularity was the priority, when angst and hormones reigned, and daydreams and fairytales were real—to you at least? Relive those giddy, fearful, exhilarating moments with these young-adult books.
Here are 10 young-adult reads that are sure to make you nostalgic.
Rayne & Delilah's Midnite Matinee by Jeff Zentne (U.S.$12.32; roughly P645)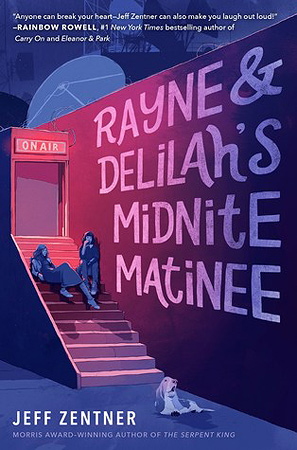 ADVERTISEMENT - CONTINUE READING BELOW
Once a week, high-school seniors and besties Delia and Josie assume their alter egos, Rayne Ravenscroft and Delilah Darkwood, and the two ham it up for their creature-feature TV show, Midnite Matinee. Campy horror flicks were Delia's last link to her father, who, one day, simply walked out of her life. Meanwhile, her experience with TV is Josie's ticket to the big time, having been offered a television internship in a town miles away, as well as a slot in a big university. The two friends are determined to make their show a hit, each of them with a purpose in mind. For instance, Delia is wondering, maybe if her dad catches her on TV talking about their favorite movies, he would want to see Delia again? As for Josie, maybe if Midnite Matinee levels up, she wouldn't need to leave home? As the two focus on taking their show to new heights, they are faced with major life-changing decisions, bringing them to a conundrum: Does growing up mean growing apart?
ADVERTISEMENT - CONTINUE READING BELOW
Available on Amazon.
Opposite of Always by Justin A. Reynolds (P735)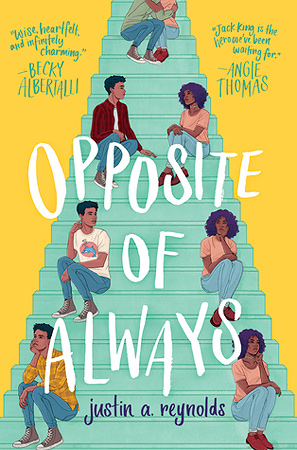 Remember the flush of recognizing a kindred soul, of meeting someone for the first time, hitting it off, and staying up until sunrise, just talking? That's exactly what happened to high-schooler Jack and college freshman Kate. Everything seems rosy and perfect…then Kate dies. But it's not quite the end, as Jack finds himself in a time loop, bringing him back to the first time he meets Kate. As he tries to save her over and over again, employing all sorts of tactics just to save her from the sickle cell anemia that would eventually kill her, he realizes that every action has a repercussion. When one choice brings an ill-favored consequence, Jack has to step back and reassess his priorities. If you loved the movie Groundhog Day, you'll definitely adore this one. 
ADVERTISEMENT - CONTINUE READING BELOW
Available at National Book Store. 
In the Neighborhood of True by Susan Kaplan Carlton ($12.29; roughly P640)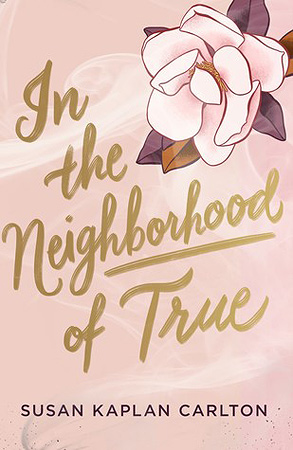 We can still recall those days when fitting in was practically an obsession, so we can fully relate to Ruth Robb's problem. As the new girl in town, she desperately wants to belong. But her issue goes deeper; the year is 1958, and the town is in Atlanta, home to Southern belles and the Ku Klux Klan. Being Jewish in New York wasn't a big deal, but it's an entirely different story in the South, where racism is rampant. Ruth decides to lie about her religion, joins an all-blond, all-girls clique, and falls for Davis, who belongs to the all-white, all-Christian Club. But truth has a way of coming up to the surface, and when a hate crime rocks Ruth's world, she has to pick between her new life and her Jewish identity.
ADVERTISEMENT - CONTINUE READING BELOW
Available on Amazon.
The Wizenard Series: Training Camp created by Kobe Bryant and written by Wesley King (P912)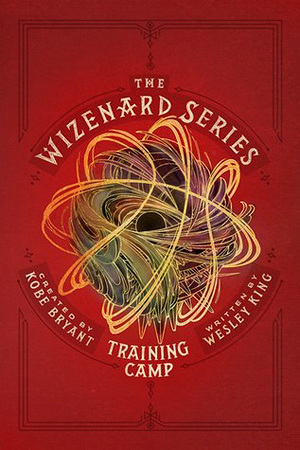 "If Harry Potter and the Olympics had a baby…" Kobe Bryant starts, and we finish his sentence with "It would be The Wizenard Series." Things aren't going well for Fairwood Community's basketball team, the West Bottom Badgers. They are the worst team in their area, and living in the poorest neighborhood doesn't help, either. As they struggle to improve their ranking, they grapple with their own personal stories, which certainly doesn't do them any favors when it comes to boosting their game. Enter Rolabi Wizenard, coach extraordinaire with unconventional—magical!—methods not just for getting better at the sport, but also for dealing with one's demons. Created by the Black Mamba himself, you can bet you'll be picking up a lot of valuable basketball tips and insights in this enchanting read!
ADVERTISEMENT - CONTINUE READING BELOW
Available at Fully Booked.
Shout by Laurie Halse Anderson (U.S.$11.69; roughly P610)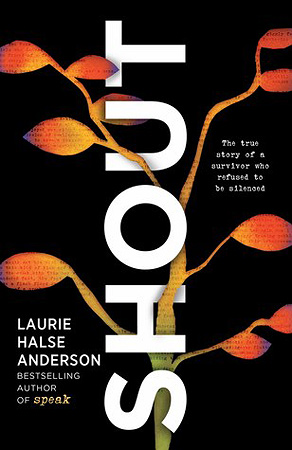 And shout Laurie Halse Anderson does in this poetic memoir, with all the hurt and pain and anger reverberating in the aftermath of the sexual abuse she suffered as a teen. While we may not have experienced the violence she had to go through, her poems echo scenes from our past: that one teacher who cared enough to call us out and hold us up; that one instance of clarity that banished paralyzing fear. While rage and anguish shroud her words, glimmers of redemption shine through.
ADVERTISEMENT - CONTINUE READING BELOW
Available on Amazon. 
A Question of Holmes by Brittany Callaro (P792)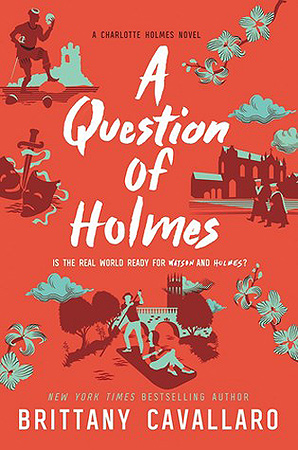 We're pretty sure that at one point, you were obsessed with Sherlock Holmes and ended up reading The Hound of the Baskervilles at least three times! You'll be happy to know that the legend of the great detective and his faithful sidekick Dr. John Watson lives on in their descendants, Charlotte Holmes and Jamie Watson. Starting out as rivals in the first book, A Study in Charlotte, Charlotte and Jamie start figuring out what they mean to each other in A Question of Holmes. But as they attend a summer program in Oxford and ponder that mystery, another one falls into their laps: After a spate of accidents that happened at the school's theater program last year, a young woman disappears. That case has gone cold, and now another series of accidents are happening all over again. Can the duo solve the mysteries intersecting their lives—before another tragedy strikes?
ADVERTISEMENT - CONTINUE READING BELOW
Available at Fully Booked. 
Wicked Saints (Something Dark and Holy #1) by Emily A. Duncan (U.S.$12.87; roughly P675)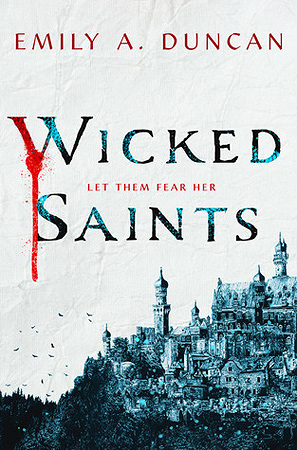 Do you miss fairytales? Dive into a whole new series with this gothic fantasy. The Tranavians no longer believe in the gods, instead relying on their own blood magic. They fill the Kalyazins with disdain, who consider them heretics and bank on their gods, whom they call on for power. Engaged in holy war, the Tranavians and Kalyazins circle each other warily, waiting for the perfect time to pounce. The Kalyazins have an ace up their sleeve: Nadya Lapteva. The girl doesn't just commune with one goddess, she can channel a whole troop of them. Training in secret at a Kalyazin monastery, she flees when the Tranavian Prince ransacks her holy abode. As she is thrust out into the real world, she must rely on her instincts, and on an enigmatic boy who makes her doubt her faith.
ADVERTISEMENT - CONTINUE READING BELOW
Available on Amazon.
Comics Will Break Your Heart by Faith Erin Hicks (P1,044)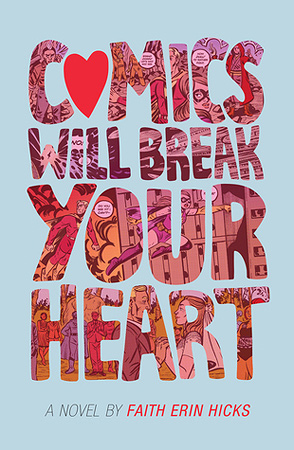 With its themes of love and feuding families, Comics Will Break Your Heart will remind you of a high-school reading staple—Romeo and Juliet. Decades ago, Joseph Warrick and Micah Kendrick co-created TomorrowMen comics. The latter made the mistake of selling the rights to the former, and now, years later, the Warricks are millionaires, while the Kendricks can barely keep a roof above their heads. Bitterness and resentment between the two families have grown with each generation, but when Weldon of the Warrick fortune and Miriam of the Kendrick misfortune meet, sparks fly, and so begins the romance between the star-crossed lovers—hopefully with a happier ending!
ADVERTISEMENT - CONTINUE READING BELOW
Available at Fully Booked.
Before She Was Found by Heather Gudenkauf (U.S.$11.89; P620)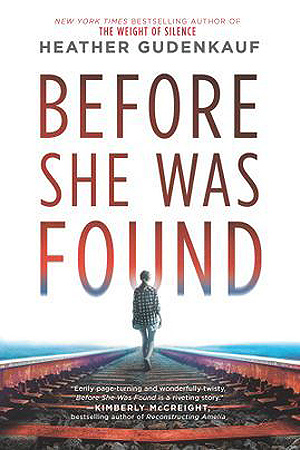 Here's a familiar scenario: in middle school, caught between two friends, and playing nice to both for fear that you will be left alone. That's exactly the situation Violet finds herself in. As the new girl in school, she's torn between shy Cora and mean Jordyn. The three girls are grouped together for an assignment in class—research an urban legend. They pick Joseph Wither, a boy who had supposedly murdered local high school students in a span of several years. Research turns into fascination, and when someone on the internet claims that he is Joseph Wither, the girls sneak out to meet him. Cora is later found bloody and beaten, while the two girls are missing. As the small town delves deeper into the mystery, some people scramble to bury secrets, hoping against hope that the truth never sees the light of day. 
ADVERTISEMENT - CONTINUE READING BELOW
Available on Amazon.
The Past and Other Things That Should Stay Buried by Shaun David Hutchinson (P836)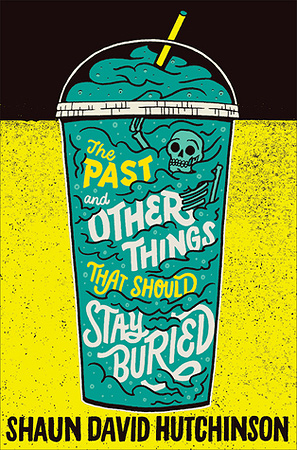 What happens when your ex-best friends dies and comes back to life as you're doing her makeup at your family's funeral parlor? First, you figure out what turned her into a zombie and how to deal with it. And of course, you dig up old hurts and the main reason for your ex-best friendship status. You see, Dino de Luca and July Cooper were besties when the latter was still alive, but when Dino got himself a handsome trans boyfriend, Rafi Merza, things went awry between the two BFFS. Now, even if July's technically dead, can she and Dino still revive their friendship?
ADVERTISEMENT - CONTINUE READING BELOW
Available at Fully Booked. 
CONTINUE READING BELOW
Recommended Videos
Share this story with your friends!
---
Help us make Spot.ph better!
Take the short survey
Load More Stories