(SPOT.ph) Working in this day and age is very different from the way it used to be—technology speeds up the rate and frequency of production, the Internet gives us a wider audience than ever before, and every year we create more jobs that don't fit into traditional nine-to-five office settings. With more career options available and a new generation of workers coming into the workforce, the standard boxed, monochromatic setting of a typical office is slowly going out of style. People are now opting for more flexible jobs, with hours and spaces they can dictate themselves. Thus, the birth of the coworking space.
Mel Lozano-Alcaraz, one of the owners of Launchpad Coworking, says she and her team first got the idea to put up a shared office space when they noticed the influx of young professionals scattered around the area. "We realized that there was no space to work if you were a freelancer or a small business owner. Everyone was just working out of Starbucks or Mary Grace," she says. Now on its third branch in One Griffinstone Building, Alabang, Launchpad actually introduced the idea of the coworking space to Alabang when it opened its first branch in Commercenter in 2016, with a second branch following shortly after in 2017.
ADVERTISEMENT - CONTINUE READING BELOW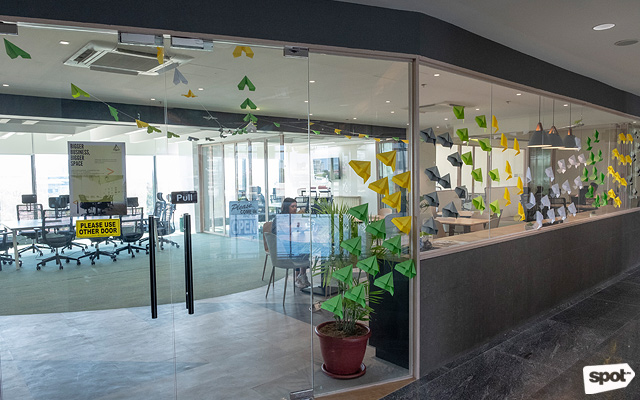 The original Launchpad in Commercenter catered to a more casual market—individuals and small groups who frequented the area and needed space to work from time to time. The latest branch, however, sets its sights on a more professional market, with the building itself being more private, more formal. While they still take walk-ins and operate 24 hours, most of their offices are rented out by permanent tenants—most of whom are small businesses with a set number of staff.
Many of the tenants in the latest branch started out in Launchpad's earlier branches, eventually grew, and needed more space—one can say their clients grew along with them.  "We're a launching pad for people who want to level up or just launch their businesses," says Lozano-Alcaraz. Launchpad also helps them grow their businesses, assisting in anything their tenants might need such as applying for business registrations, finding marketing agencies, and networking. "If you're growing, we want to help you guys succeed," she says. "That's what coworking is."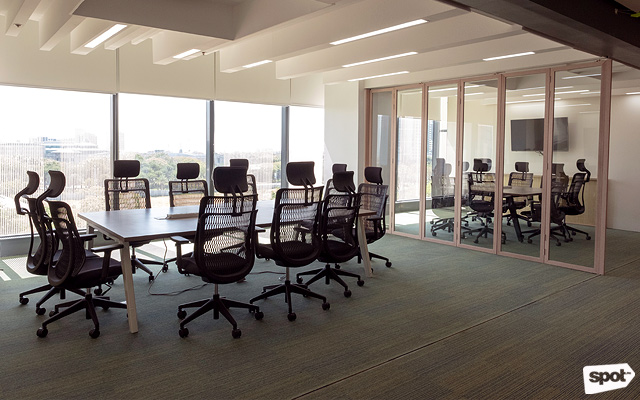 ADVERTISEMENT - CONTINUE READING BELOW
Launchpad has several meeting rooms and office areas extending around the space, some in common areas, others in closed rooms. Some of the rooms even feature collapsible walls in case a client needs a particularly expansive space. The coworking space also includes a kitchen and a call room where people can make important calls in private. They also have reliable WiFi access for customers, outlets readily available on each table, storage lockers, and of course, coffee to get you through the work day.

Lozano-Alcaraz describes the space as "gender neutral," opting for a design that was more accomodating and less industrial. "I found [other coworking spaces] very masculine. So whenever we would sit down with our interior designers, we would tell them that we want a mix of feminine [and] masculine." Overall, she says, "It's not too man-cavey, but it's not too girly, not too warm," though she admits that they're still continuously adding new decór to the mix. "Design for me is always a work-in-progress."
ADVERTISEMENT - CONTINUE READING BELOW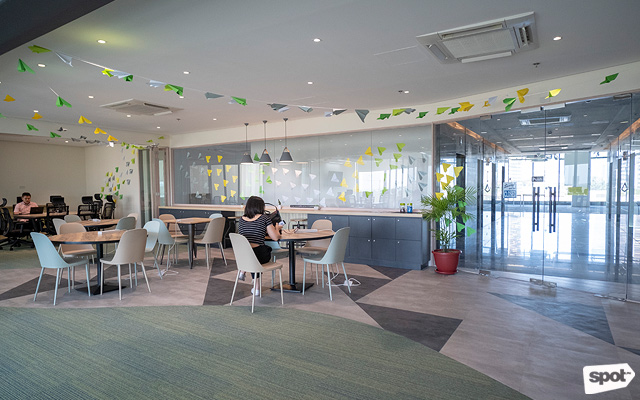 The entire space is surrounded by wide windows that let sunlight pour in and show a panoramic view of Filinvest Alabang below. "I like working with sunlight," she says, though the shared office space allows for its tenants to work in whatever state they find most conducive to their work, noting that others like working with the blinds down or else they have jobs that require them to work late into the night, such as those dealing with international clients.
ADVERTISEMENT - CONTINUE READING BELOW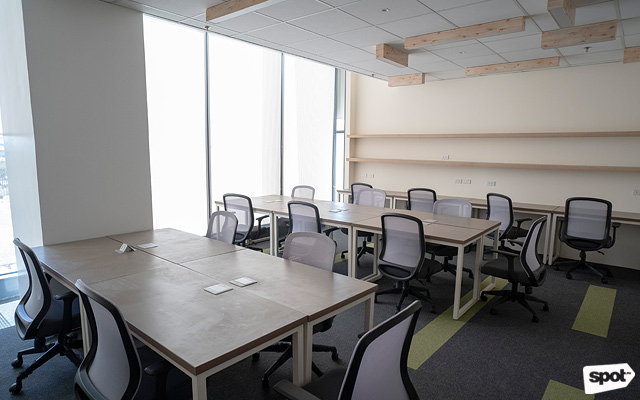 She shares that Launchpad's main focus is flexibility—they give their tenants the freedom to use the space as they see most fit and to operate in a way that works for them. "We know our clients. We sit down with them and really find out what their businesses are, what they envision…And then we try to adjust the space for them."
ADVERTISEMENT - CONTINUE READING BELOW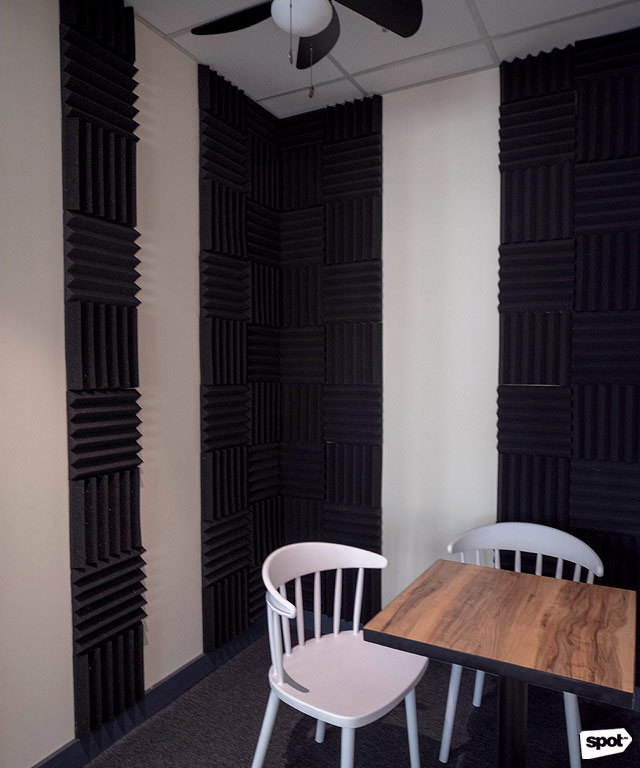 Though an Alabang native, Lozano-Alcaraz actually used to work in Quezon City. When she became a mother in 2016, she realized she no longer wanted to pursue the kind of life that required hours of daily traffic and cross-city commutes and she believes more and more people are coming to the same realization. "I think the multi-nationals here are starting to see that a lot of people aren't willing to do that kind of lifestyle anymore," she says.
ADVERTISEMENT - CONTINUE READING BELOW
Therefore, rather than having people look for opportunities too far from where they live, she hopes to see other areas in the Metro develop. "We wanted an epicenter for business, entrepreneurs, and networking. Everything is happening in BGC and Makati and a lot of the people here in the south don't want to leave anymore. So we just want to bring everything here."
As far as expansion, she sees Launchpad only moving further south. Lozano-Alcaraz and her partners all live in the area and are more familiar with the market in the south, so they choose to stick to their roots.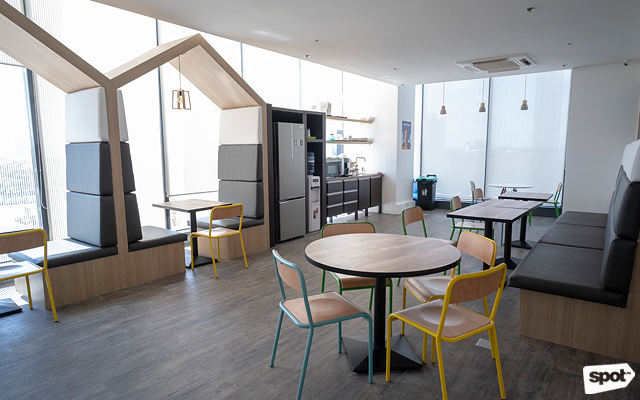 ADVERTISEMENT - CONTINUE READING BELOW
More than just a place to work, Launchpad has been able to grow into a real community in just a few years of operation. Not only does the company work very closely and personally with its tenants, but even the tenants themselves have been able to forge relationships from working together in the same space. The tenants from different businesses even go on outings and eat lunch together, according to Lozano-Alcaraz, resulting in a much more relaxed, comfortable work environment.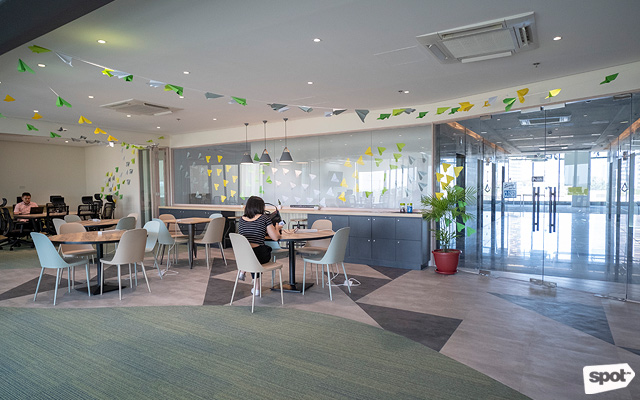 ADVERTISEMENT - CONTINUE READING BELOW
Every year, new kinds opportunities and jobs are created. Individuals continue to find more ways to work on their own and to sustain themselves without the need for a group or an office. However, working with such freedom can also be difficult and isolating. Even for individuals working alone, finding a place where your work can be supported and made better should be a top priority. Launchpad proves that even in the age we're currently living in—the age of the Internet, of video calls, of remote work, of odd hours—it's still possible to find a supportive community and a safe space for work in the city.
Launchpad is at 5/F One Griffinstone Building, Commerce Avenue corner Spectrum Midway, Filinvest Corporate City, Alabang, Muntinlupa City. See a list of Launchpad's rates and operating hours.
Photos by Hans Fausto
Share this story with your friends!
---
Help us make Spot.ph better!
Take the short survey
More Videos You Can Watch
Load More Stories