These Filipino Students' Projects Show How Science Can Uplift Communities
They are representing the country in the 2019 Intel ISEF.
(SPOT.ph) In recent years, Filipinos have been getting recognized globally in the fields of science, technology, and mathematics. There's Josephine Santiago-Bond, a chief engineer over at the National Aeronautics and Space Administration, who leads diverse groups at Kennedy Space Center. And it looks like we have young innovators with meaningful contributions to look forward to, with 12 high school students currently competing at the 2019 Intel Science and Engineering Fair, which runs from May 12 to 17, in Phoenix, Arizona. 
A total of six projects, which won in the Department of Education's 2019 National Science and Technology Fair, were entered by the Department of Education (DepEd) and the Gokongwei Brothers Foundation into the global science competition. The projects were inspired by the communites the 12 students worked closely with.
The 12 students are also the first recipients of the Gokongwei Brothers Foundation (GBF) Young Scientist Award, given during their send-off ceremony on May 10, a day before their departure to Phoenix. 
ADVERTISEMENT - CONTINUE READING BELOW
CONTINUE READING BELOW
Recommended Videos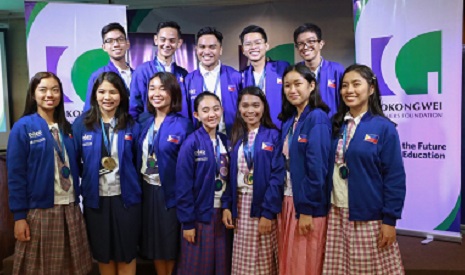 A lack of female representation is what pushed Maryjoise Karla Buan, a tenth grader from Pangasinan, into robotics. Inspired first by the videos she saw on social media and then the sight of barren mountains in her hometown, she developed an early-warning device which can detect signs of illegal activities such as logging and kaingin (slash-and-burn farming). Buan says that only a few of her female friends have gotten into robotics. With her work, she hopes to prove women are just as capable. 
ADVERTISEMENT - CONTINUE READING BELOW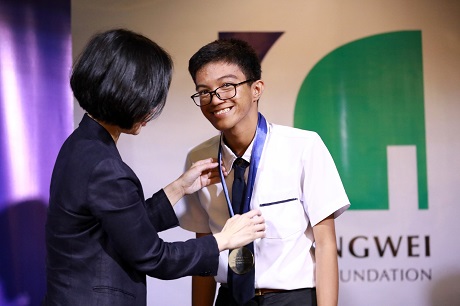 Other individual projects include a cornstalk biochar which can be used to get rid of algae, developed by Nathaniel Reyes from Quezon. Reyes saw the need for it after noticing the algae infesting their relatives' fish pond.
ADVERTISEMENT - CONTINUE READING BELOW
Maria Isabel Layson of Iloilo explored the potential of the humble aratiles and its antidiabetic properties. She was struck by the possibility of aiding those with diabetes with something she had in her own backyard. 

Neil David Cayanan, Shaira Gozun, and E'van Relle Tongol of Angeles City wanted to "fix one problem using another problem." Classrooms are usually shared in their school, and so they used the over-abundant water hyacinth to create sound-absorbing panels to act as dividers. They also used local fiber from abaca and bamboo.
Another winning group, John Eric Aggarao, Kathleen Chloe Antonio, and Anna Beatriz Suavengco of Taguig came up with a possible solution to the brown eye spot disease infesting Kapeng Barako plants. They worked closely with local farmers. 
The team of Alpha Acain, Lester Sabadao, and Lia Denise Tan from Cagayan developed a device to aid farmers in drying and storing their harvest—an alternative to traditional methods which will ideally reduce spoilage.
ADVERTISEMENT - CONTINUE READING BELOW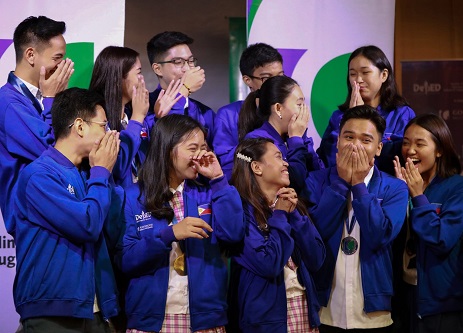 "The defining factor that makes us great young scientists is the passion we have for our work, and for the people that would benefit from our work," said Tan, one of the student delegates.
ADVERTISEMENT - CONTINUE READING BELOW
Load More Stories