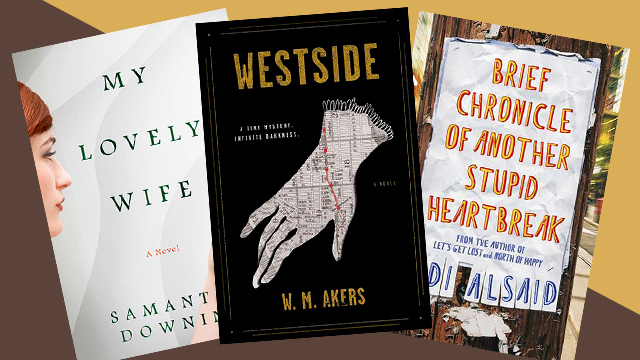 (SPOT.ph) June is traditionally the month of wedding bells, but don't you agree that love knows no season? Whether it's in the sizzle of summer or in the chill of Christmas, love always finds a way into our lives. And love isn't necessarily about romance, either. You may love your S.O., but don't you adore food just as much (okay, 'fess up, maybe even more!)? You're giddy about your approaching wedding date, but don't you also get kilig about your fave author's new book? Love comes in various forms, and we hope you'll find The One in our latest book list.
Discover love in various forms through these reads:
 Literary Places by Sarah Baxter (P960)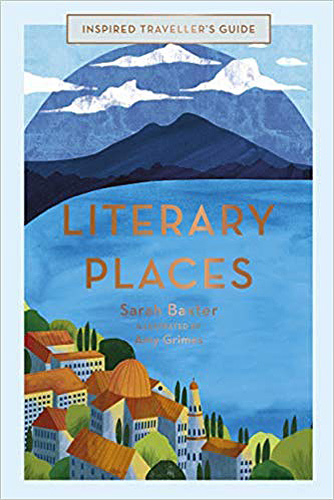 ADVERTISEMENT - CONTINUE READING BELOW
The perfect intersection between your love for books and your passion for traveling, Literary Places by Sarah Baxter brings you to 25 locations from your favorite reads. Go ahead and take a stroll down the meandering streets of Victor Hugo's Les Misérables. Explore exotic Kerala in Southern India, the setting of Arundhati Roy's God of Small Things. Remember The House of Spirits by Isable Allende? Its story happened in Chile, which you will also traverse in this journey. Sarah Baxter, a travel journalist, points out specific, present-day locations in which scenes in the novels occurred, giving you a background on the history and culture of the locale as well. Not only will you realize that there are still myriad roads to travel, but also that there are still so many wonderful books to conquer!
Available at Fully Booked. 
On the Come Up by Angie Thomas (P459)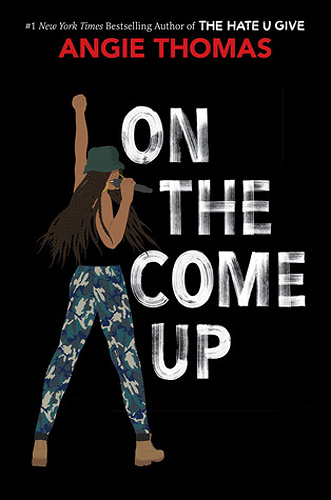 Written by the author of the New York Times bestseller The Hate U Give, On The Come Up is about 16-year-old Bri who wants to break into the rap scene. She has the talent, which she got from her dad, an underground hip-hop legend who passed away before making it to the big time. First, Bri has to win a rap battle, but how can she when she has so many battles to fight in life? She's branded as the school hoodlum, especially when her song against campus racism got censored. Her mom loses her job, and not only is there practically nothing to eat, the family is in danger of losing their house too, as the eviction notice constantly reminds them. How does Bri win? Find out how she fights for her home, identity, and the all-consuming passion of her life—music.
Available at National Book Store.
My Lovely Wife by Samantha Downing (P816)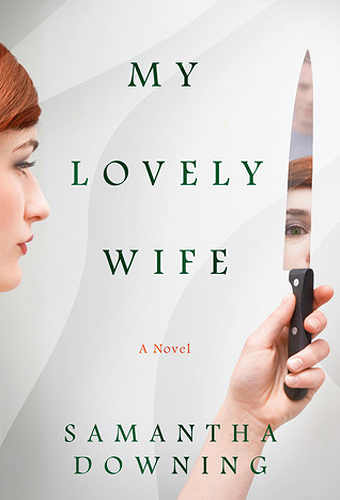 ADVERTISEMENT - CONTINUE READING BELOW
He's a tennis pro, while she's a top real estate agent. Their teenage children diligently do their homework and stay away from junk food. They live in a relatively well-off gated community, eat organic, and forbid cellphones during family dinners. They sound like the perfect family—respectable, if not boring. The parents seem to be the type to join book clubs and hold bridge parties. But this particular couple is not really into those things. In fact, they have a little hobby, and that little hobby is murder. My Lovely Wife is a little bit of Dexter and a little bit of Mr. and Mrs. Smith, and for those who love things dark, they will find this clever psychological thriller a perfect fit.
Available at Fully Booked. 
Mom's Comfort Food by Joyce Klynstra ($16.50; roughly P860)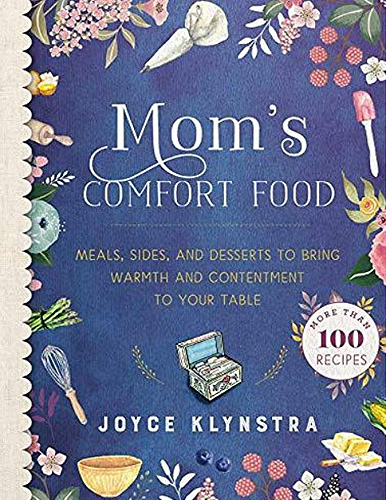 ADVERTISEMENT - CONTINUE READING BELOW
Full of timeless dishes, Mom's Comfort Food brings back childhood memories of those cozy afternoons after siesta, with Mama's steaming bowls of chicken soup for merienda. Or the smell of butter wafting in the kitchen, as a delicious surprise bakes in the oven. Or how about those early mornings before heading to school, when your sleepy eyes open to the delicious feast for breakfast? Author Joyce Klynstra makes it easy for you to recreate your favorite childhood dishes—be it chicken pot pie, creamy potato soup, or banana bread—also adding her own little twist to them. With over 50 years of whipping up delectable meals, she uses ingredients that you can already find in your cupboard. A cross between a mom's hug and a recipe book, Mom's Comfort Food brings solace and contentment to the heart and the palate.
Available on Amazon.
Westside by W.M. Akers (U.S. $10.39; roughly P540)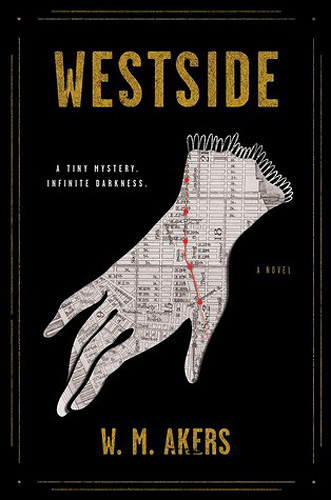 ADVERTISEMENT - CONTINUE READING BELOW
They say that if Neil Gaiman and Caleb Carr had love child, this would be it. The year is 1921, and in Manhattan's Westside, a particular (and peculiar) neighborhood can be found. A dangerous neighborhood full of strange, mysterious magic; a neighborhood that young detective Gilda Carr lovingly calls home. Gilda may be a detective, but she's not really after big cases. In fact, she prefers "tiny mysteries," like the case of the wealthy Mrs. Copeland's missing white leather glove, for instance. But when her little case leads to murder and even more blood, Gilda sees the dark side of her neighborhood, and she is set on saving her home from the shadows that threaten to envelope it. A heady mix of whiskey, jazz, and shots of the supernatural, you'll find yourself delightedly following Gilda into the dark, secret alleys of the Westside.
Available on Amazon.
ADVERTISEMENT - CONTINUE READING BELOW
Aliasing (Semina No. 9) by Mara Coson (P680)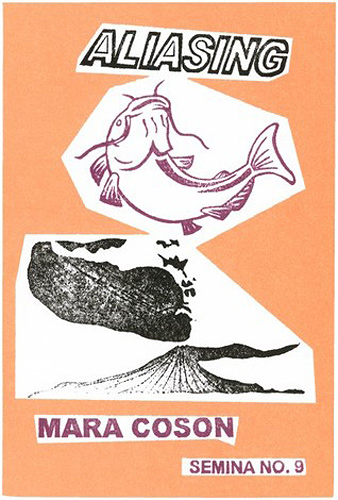 Mara Coson will turn your world upside down with her own version of local history and lore. It all happens in a fictional town famous for its crater lake. With an unnamed person narrating the story, we learn about Macabebe Marie (the Mata Hari of Manila), the Catholic mystic Emma de Guzman (who is lovingly called by her followers Mother of Love, Peace, and Joy), and Diego Salvador (who will strongly remind you of Emilio Aguinaldo). It is the Philippines, but not quite as you know it. Lovers of local lore would find Coson's take a mesmerizing read.
ADVERTISEMENT - CONTINUE READING BELOW
Available at National Book Store. 
Everything in Its Place by Oliver Sacks (U.S. $13.99; roughly P730)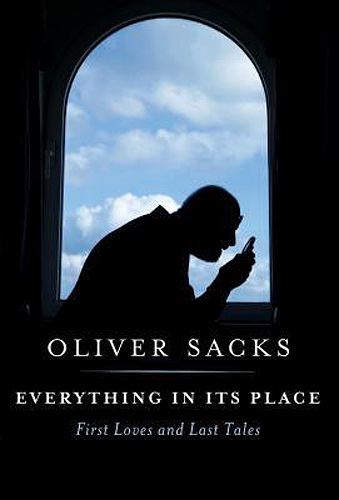 The New York Times calls him "the poet laureate of medicine," and Oliver Sacks very well may be. Having lived a life devoted to neuroscience, he has enlightened countless people with his fascinating stories about human behavior. In this final volume of essays, he talks about enriching visits to the museum, his neurological cases of Alzheimer's, and even his thoughts on trivial conditions like hiccups and tics. He also shares his personal interests, like his passion for ferns and swimming, detailing each and every little thing in his usual loving and compassionate manner. Regarded as "the Shakespeare of Science," Oliver Sacks may have died of cancer four years ago, but he left a rich legacy for lovers of lifelong learning.
ADVERTISEMENT - CONTINUE READING BELOW
Available on Amazon.
Brief Chronicle of Another Stupid Heartbreak by Adi Alsaid (P912)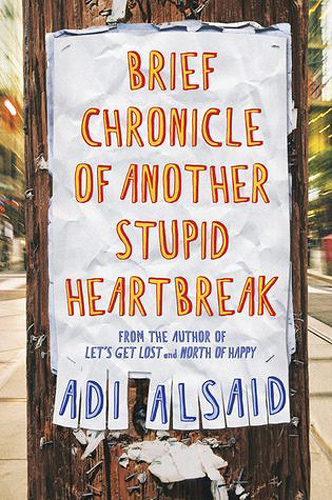 Lu Charles is suffering from writer's block. A teen love and relationship columnist for online magazine Misnomer, Lu also has a college scholarship on the line along with her writing gig, and she definitely can't afford to lose them both. Digging into the root of her dilemma, she realizes that it all stems from her break up with her ex-boyfriend. Running out of solutions for her predicament, Lu luckily stumbles upon Iris and Cal, a couple planning a precollege breakup. Can their situation provide the answers to her writer's block, or is Lu nowhere close to getting rid of her problem? A study on yearning and heartache, Brief Chronicle of Another Stupid Heartbreak brings up interesting thoughts on love and relationships.
ADVERTISEMENT - CONTINUE READING BELOW
Available at Fully Booked.
Every Tool's a Hammer by Adam Savage (U.S.$16.20; roughly P845)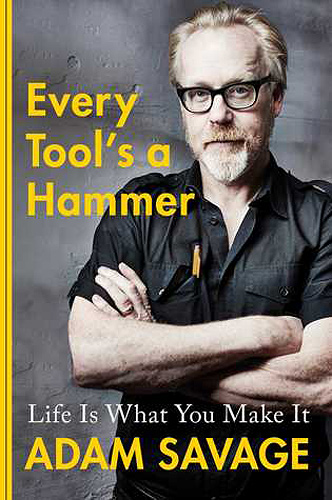 MythBuster's Adam Savage lets us in on his creative process. Not only does he teach us the uses of various equipment, he also supplies little nuggets of wisdom with each lesson. For instance, he says, "Use more cooling fluid—it prolongs the life of blades and bits, and it prevents tool failure, but beyond that it's a reminder to slow down and reduce the friction in your work and relationships." Also included in this handy book are tips from well-known creators like Pixar director Andrew Stanton, Oscar winner Guillermo del Toro, and chef Traci Des Jardins. For all the DIYers out there, Savage has this to say: "Don't wait until everything is perfect to begin a project, and if you don't have the right tool for a task, just use whatever's handy!"
ADVERTISEMENT - CONTINUE READING BELOW
Available on Amazon.
The 4 Habits of Joy-Filled Marriages by Marcus Warner and Chris Coursey (U.S.$9.23; roughly P480)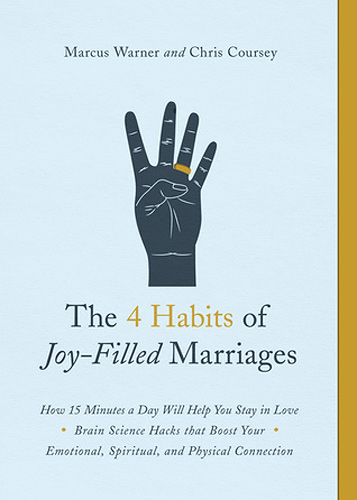 Have you ever heard of the joy gap? Authors Marcus Warner and Chris M. Coursey describe it as "the length of time between moments of shared joy." In their opinion, it's not healthy communication or good conflict resolution skills that make a happy marriage, it's the joy gap. The bigger the joy gap, the wider the room it leaves for resentment and disdain to creep in. The smaller the joy gap, the narrower the space for resentment and discontent to slither in. So how do you keep the joyful moments close and regular in succession? The authors came up with 15-minute exercises to help your brain make joy its default setting. With detailed pointers on how to quickly go back to joy after disconnection and keep longer times of happiness, this book is essential for intimate relationships.
ADVERTISEMENT - CONTINUE READING BELOW
Available on Amazon.
Share this story with your friends!
---
Help us make Spot.ph better!
Take the short survey
More Videos You Can Watch
Load More Stories