(SPOT.ph) There you are in your bed, snug as a bug under a thick blanket as a storm rages outside your window. Sure, there's Netflix, but do you really want to drown out the disquieting howling of the wind, the sinister pitter-patter of the rain, and the eerie silence in the house? Of course not! After all, they all make for the perfect atmosphere for this month's juicy stack of thrilling reads.
Here are thrillers that will go well with the chilly weather:
The Farm by Joanne Ramos (P864)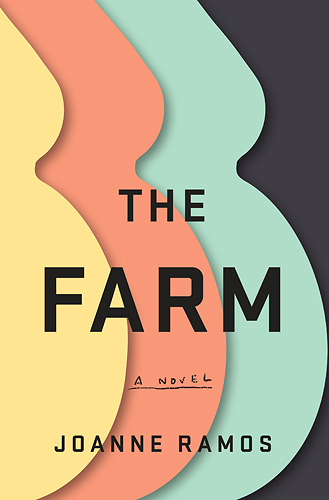 You are in a luxurious retreat, getting pampered at every turn: daily massages, healthy meals, and the best medical care money can provide. But you are also constantly monitored and isolated from your loved ones, as every precaution is made to keep the baby in your womb safe and healthy—a baby that's not yours. This is the situation that Jane finds herself in. An immigrant from the Philippines and recently fired from her nanny job, she is lured into being a "Host"—a surrogate—by the huge compensation that Golden Oaks offers. It would mean a better life for her and her own baby, whom she has left under the care of a cousin. But as time goes by, Jane's longing for her own child grows. Paranoia starts to crowd her mind, and she hatches a plan to escape Golden Oaks, setting off a chain of events that can never be undone.
ADVERTISEMENT - CONTINUE READING BELOW
Available at Fully Booked.
The Price of Time by Tim Tigner (U.S. $13.49; roughly P692)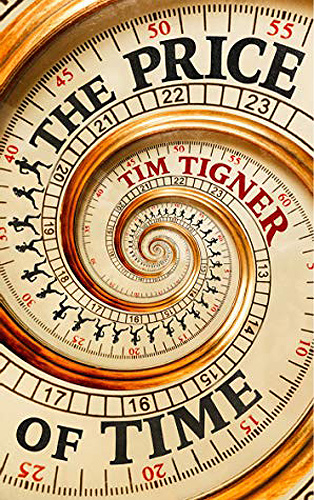 Former CIA agent Zachary Chase is determined to get to the root of the disappearance of his college roommate, Lars. As he gets closer to answers, he finds a connection between Lars and a group of wealthy individuals with an incredible secret—the secret to immortality. The thing is, immortality, as it turns out, doesn't guarantee eternal life. It doesn't ward off disease, neither does it render the individual invincible to accident and murder. One simply doesn't age, and as things get even more complicated, Zachary is drawn deeper into the exclusive circle of immortals, leading him down a perilous path of danger.
Available on Amazon.
 It Should Have Been Me by Susan Wilkins (U.S. $7.90; roughly P405)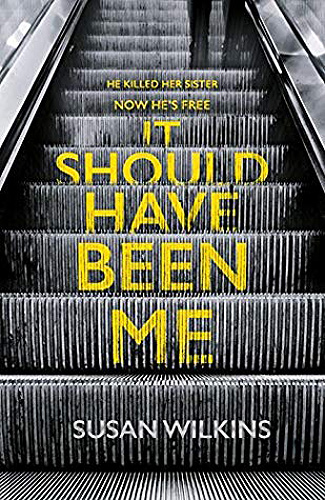 ADVERTISEMENT - CONTINUE READING BELOW
Recommended Videos
What makes those murder documentaries so scintillating is how both sides are exposed, making the viewer question, "Did the investigators miss crucial evidence?""Was there anything shady in the investigation? And most of all, "Was the convicted innocent after all?" DC Jo Boden was just a kid when her older, college-age sister was murdered. The latter's boyfriend, Nathan Wade, was sent to prison for the crime. Fifteen years later, Nathan is being released, and a new documentary aims to prove his innocence. As someone who idolized her sister, Jo is dismayed as she begins to doubt the evidence that convicted Nathan. Was he innocent all this time? After all, it looks like Sarah wasn't so perfect.
Available on Amazon.
The 18

th

 Abduction by James Patterson and Maxine Paetro (P768)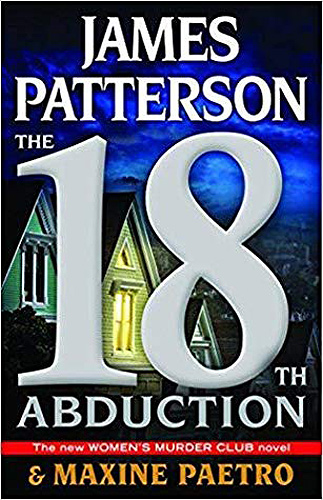 In the latest Women's Murder Club installment, Detective Lindsay Boxer is in charge of the case of three disappearing female teachers. As she investigates, surprising details about the three women surface, and Lindsay finds herself even more perplexed at the conflicting facts she digs up. Meanwhile, her husband Joe Molinari receives information about an infamous war criminal from an Eastern European country. His informant, a woman, goes missing, and Joe and Lindsay find themselves knee deep in the same mystery—an international crime investigation of gigantic proportions. As the couple valiantly tries to keep their city safe, they are joined by the Women's Murder Club. Together they fight the dark forces that threaten the peace of their home.
ADVERTISEMENT - CONTINUE READING BELOW
Available at Fully Booked.
Cari Mora by Thomas Harris (P768)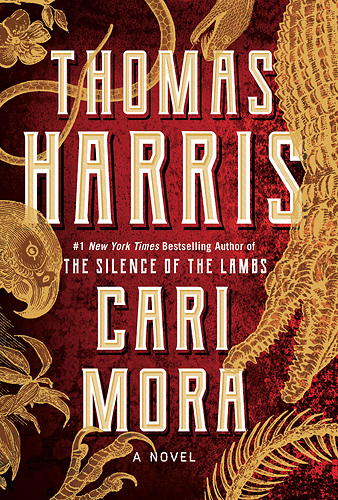 Fans of Thomas Harris, rejoice! The writer is back with another heart-pounding thriller that you are sure to go back to over and over again. A veritable treasure of 25 million dollars lies under a mansion along the shores of Miami Beach. The money—and the mansion—was owned by the late Pablo Escobar, and is being targeted by the merciless Hans-Peter Schneider. Of course, the mansion's young caretaker, Cari Mora, is naturally included in his plans. Once he gets hold of her, should he peddle her flesh to one of his wealthy clients or does he have something else up his sleeve for her? But he underestimates Cari; having had escaped from the abuses of her native country, the beautiful Cari is a survivor, and will fight tooth and nail for her life.
Available at Fully Booked.
Whiskers in the Dark by Rita Mae Brown and Sneaky Pie Brown (U.S. $16.00; roughly P820)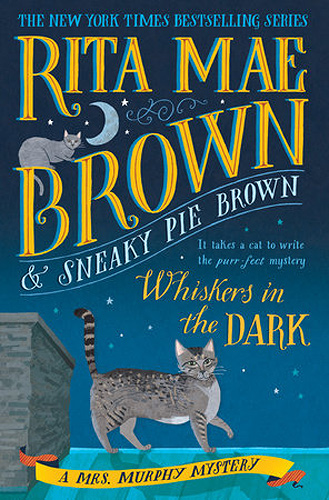 ADVERTISEMENT - CONTINUE READING BELOW
Mary Minor "Harry" Harristeen and her friends are preparing for the spring Hounds for Heroes benefit thrown by the Beagle Club. But the weather has other plans, setting Harry and her pals off on tree-clearing operations—and finding a man, dead with a slit throat, on the hunting trail in the process. Meanwhile, an 18th-century skeleton is unearthed in Harry's local church. With a string of priceless pearls around its snapped neck, Harry suspects another murder—happening all the way back in the 1700s! It would take all the sleuthing powers of Harry—and her cats Mrs. Murphy and Pewter, as well as Tee Tucker the Corgi—to solve the double mystery!
Available on Amazon.
Magic for Liars by Sarah Gailey (P1,429)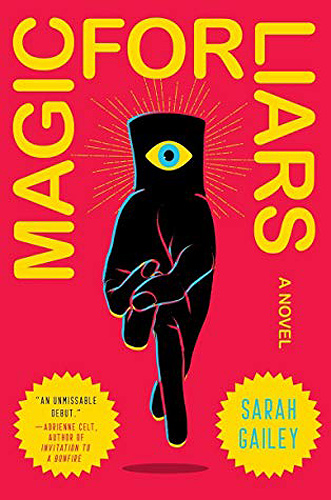 Miss Harry Potter? Magic for Liars opens with quips about pumpkin juice and house-elves—after all, the setting is a magic school. Private investigator Ivy Gamble doesn't have an ounce of magic in her being. Nevertheless, she is called in to investigate a murder at the Osthorne Academy for Young Mages, where her estranged and gifted twin sister, Tabitha, teaches Theoretical Magic. Less like Hogwarts and more like your typical, nonmagical high school, graffiti adorn the halls of the institution, and students spill out of classrooms with heads bowed down to their mobile phones. Yet magic fills the air, and as the only one without magic, it would take smarts and lots of guts for Ivy to solve the murder—and mend her relationship with her sister.
ADVERTISEMENT - CONTINUE READING BELOW
Available at Fully Booked.
Fall, or Dodge in Hell by Neal Stephenson (U.S. $21.00; roughly P1,075)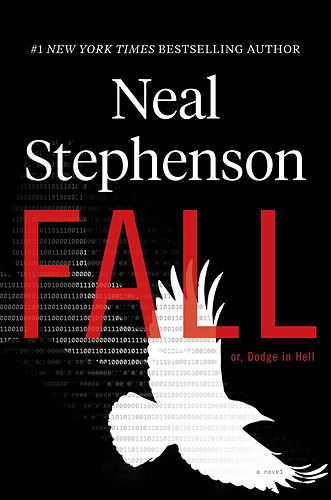 Multibillionaire video game designer Richard "Dodge" Forthrast has it going: lucrative business ventures, and a life of comfort with his beloved niece Zula and her child, Sophia. But a medical procedure renders him brain dead, and his grieving family and close friends follow his will, reluctantly allowing his brain to be scanned and uploaded into a software program. The data from Dodge's brain develops into a consciousness, and years later he awakens in an afterlife, a new world in which he is god.
Available on Amazon.
The Au Pair by Emma Rous (P768)
ADVERTISEMENT - CONTINUE READING BELOW
Right from the start, secrets and intrigue swirl around Seraphine Mayes and her twin brother, Danny. When they were born, their mother jumped off a cliff and the young au pair vanished, setting tongues in town wagging with stories of suicide, changelings, and the mystery of twins. For Seraphine and Danny come from a family of twins—each set with tragic tales attached to them. Now an adult, Seraphine finds herself orphaned as her father dies. In grief, she sifts through his possessions and discovers a photograph that shatters her world. It was taken on the day she and Danny were born, but her mother is holding only one baby, raising the question: Is that Seraphine or her twin brother? The key to the mystery is the missing nanny, and Seraphine is determined to get to the bottom of the enigma that has plagued her family for decades.
Available at Fully Booked.
Into the Jungle by Erica Ferencik (U.S. $17.26; roughly P884)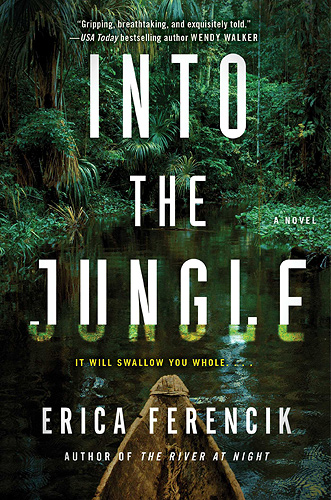 ADVERTISEMENT - CONTINUE READING BELOW
Homeless teenager Lily Bushwold has had enough of her life; she wants something big to happen, something that would take her out of foster care and group homes. Her prayers are answered when an opportunity to teach in Cochabamba, Bolivia opens up. She scrounges up—steals, rather—enough money for the trip and immediately gets on a plane to Bolivia…only to have it almost crash. She discovers the teaching gig is a scam, everyone in town hates her, and staying in the heat-drenched city just sucks. But in the middle of all that, she falls in love with handsome Omar, who invites her to go with him to his local jungle village to seek revenge for his nephew, who had been eaten by a jaguar. With Lily's yes, she is catapulted into a world of anacondas, spiders, and shamans, changing her life forever.
Available on Amazon.
Share this story with your friends!
---
Help us make Spot.ph better!
Take the short survey
Load More Stories