Instagram's New Features Were Designed to Fight Cyberbullying
One of the two new features is called Restrict.
In 2010, your favorite social media app, Instagram, was born. Nine years ago, the community was still so small that the app's founders, Kevin Systrom and Mike Krieger, could still manually delete mean and abusive comments. Over the years, the app has grown exponentially—but it hasn't always been pretty.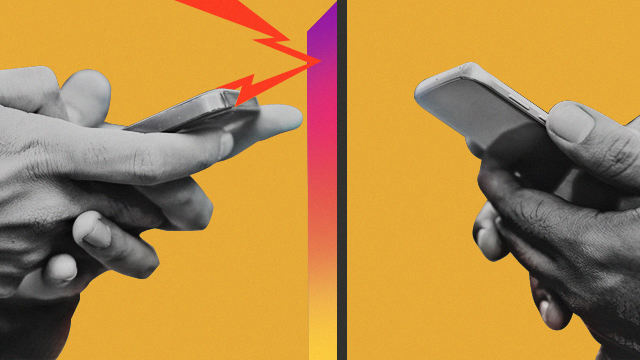 ADVERTISEMENT - CONTINUE READING BELOW
These days, even when a post is generally positive, there are those who still manage to find something ugly to say. The scary part is that this is prevalent among teenagers. Instagram's solution to this problem is a new feature called Restrict.
On Instagram, it's pretty obvious when you're blocked, but with Restrict, the person you've restricted wouldn't be able to tell. Additionally, you'll be able to review your bully's comments and decide what to do next: approve them, delete them, or leave them in purgatory—and your bully will have no clue. This applies to direct messages as well. 
On top of that, you know how when you tag a friend in a meme and Instagram "suggests" or "completes" their handle for you so you don't have to type everything? When someone on your restricted list tries to do this, Instagram won't give them a helping hand, making it harder for this bully to tag you. 
ADVERTISEMENT - CONTINUE READING BELOW
Another feature is an automated warning when someone tries to post a comment that might seem inappropriate. Francesco Fogu, a designer who works on Instagram's "well-being" to test their products, told TIME, "The idea is to give you a little nudge and say, 'Hey, this might be offensive,' without blocking you from posting." 
Still, even with the issue of cyberbullying, Head of Instagram Adam Mosseri doesn't want you to completely turn your back on technology. "Technology isn't inherently good or bad in the first place. It just is. And social media, as a type of technology, is often an amplifier. It's on us to make sure we're amplifying the good and not amplifying the bad.
This story originally appeared on Cosmo.ph. Minor edits have been made by the editors.
Recommended Videos
Load More Stories