(SPOT.ph) On July 16, several adults from the Mulat Sulat program read five storybooks to a room full of running, screaming, laughing kids in celebration of the 36th National Children's Book Day at the Cultural Center of the Philippines's Little Theater lobby. It seemed like just another storytelling activity, only that the beautifully illustrated books' themes are about equality and inclusivity of all sexual orientations, gender identities, and expressions. Below are the five storybooks launched by the Mulat Sulat program: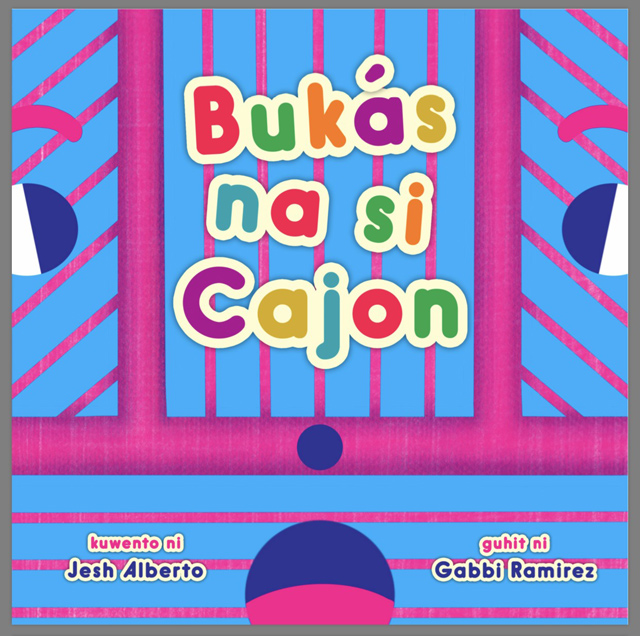 ADVERTISEMENT - CONTINUE READING BELOW
Bukas na si Cajon, written by Jesh Alberto and illustrated by Gabbi Ramirez, tries to break free from the stereotypical images of boys and girls especially in art.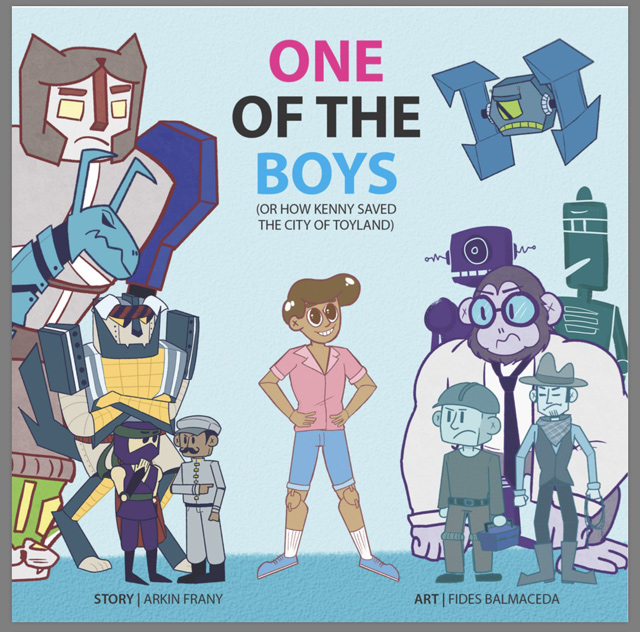 One of the Boys (or How Kenny Saved the City of Toyland), written by Arkin Frany and illustrated by Fides Balmaceda, tells the story of—well—how Kenny saved the city of Toyland and how being different won't stop you from being a hero.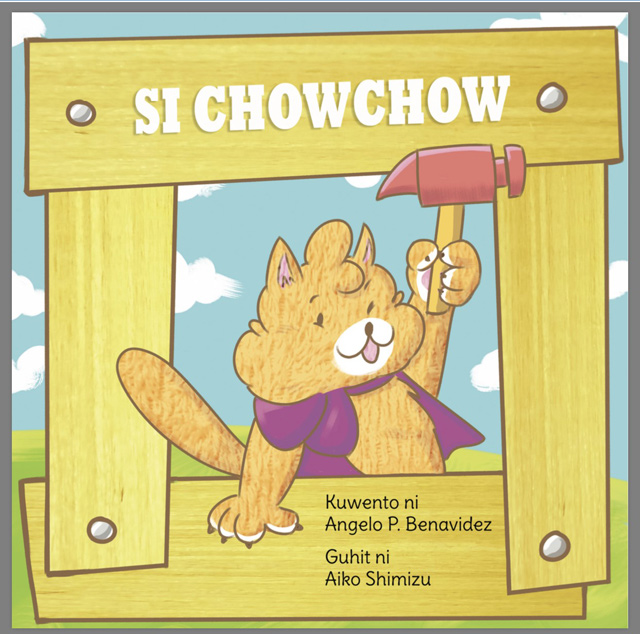 Si Chowchow, written by Angelo P. Benavidez and illustrated by Aiko Shimizu, reminds us that hard work matters more than appearances through the story of a cute Chow Chow.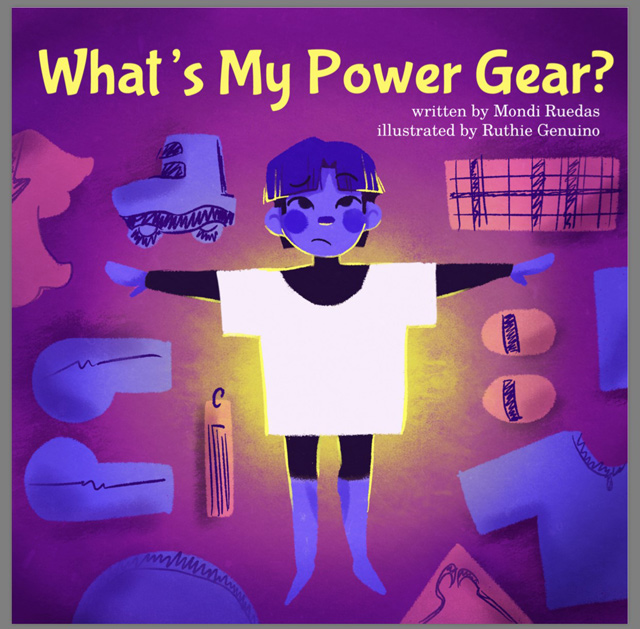 ADVERTISEMENT - CONTINUE READING BELOW
What's My Power Gear?, written by Mondi Ruedas and illustrated by Ruthie Genuino, lets kids know that they can wear whatever they choose to wear.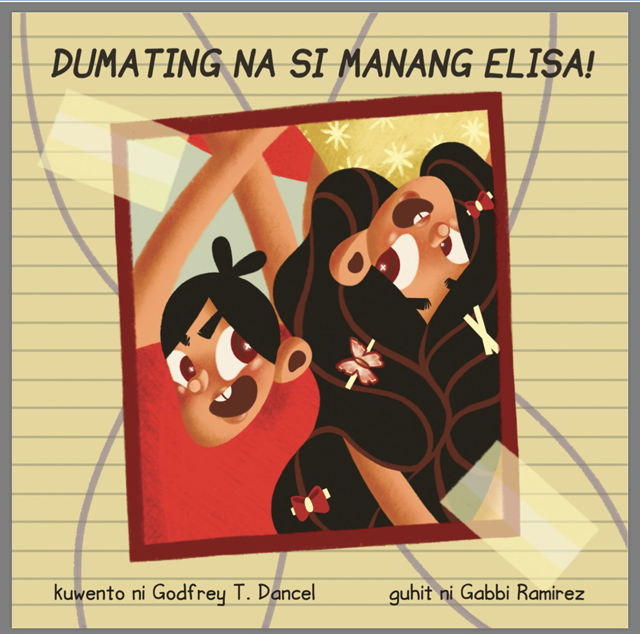 Dumating na Si Manang Elisa, written by Godfrey T. Dancel and illustrated by Gabbi Ramirez, hopes to enlighten kids that appearances may change, but one's character remains the same.
ADVERTISEMENT - CONTINUE READING BELOW
Bukas na si Cajon and Dumating na Si Manang Elisa illustrator Gabbi Ramirez said, "I want to reach the point where all stories are automatically SOGIE-positive." Ruthie Genuino, illustrator of What's my Power Gear?, added that these were stories she would have wanted to read while growing up and that it would be great if launches such as this were not a made a big deal out of.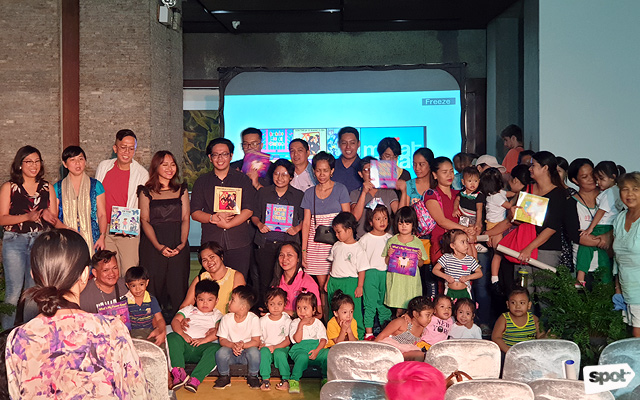 ADVERTISEMENT - CONTINUE READING BELOW
Starting Them Young
To some adults, the concept of SOGIE may seem too complex for kids to understand, but the best children's book creators instinctively know that kids are smart and will easily pick things up. These books may even strike a chord within a kid trying to understand their own identity.
However, one thing that the kids—all from a local daycare in Barangay Krus na Ligas in Quezon City—didn't yet understand is that SOGIE-inclusive children's books are not the norm. At least, not yet. But the Mulat Sulat program is trying to change the status quo—one free, Philippine culture-based storybook at a time.
According to Mulat Sulat spokesperson Jason del Rosario, the workshops that the program offered to young writers and illustrators revolved around the idea: "How can we make 'Hindi kakaiba maging iba' popular?"
"Bahaghari 'yong mundo natin," del Rosario said during the launch. "Napakadaming kulay, napakadaming kuwento. I think this is just our contribution to the vast amount of beautiful stories out there."
ADVERTISEMENT - CONTINUE READING BELOW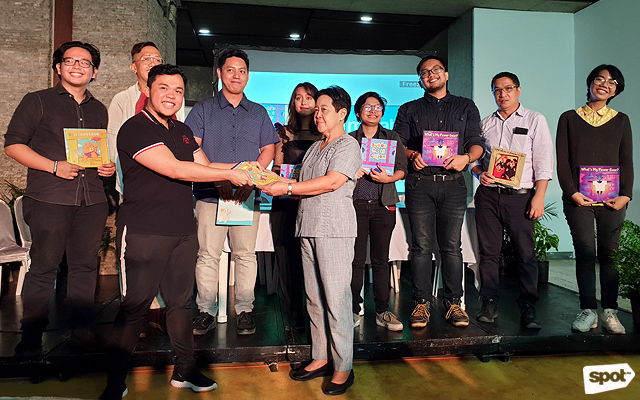 Breaking the Status Quo
At the launch's Q&A, the writers and artists answered many possible concerns regarding SOGIE-inclusive and SOGIE-centered children's books, particularly the topic of exposing kids so young to the concept.
ADVERTISEMENT - CONTINUE READING BELOW
"SOGIE needs more representation, because SOGIE in media is seen as an adult thing," Genuino said. "We want to open up the concept of SOGIE to children."
"Hindi namin intensyon ipilit na maging iba 'yong mga anak niyo," added equality advocate Perci Cendaña, especially to the parents in the audience. "Wala silang dapat ikatakot, tanggap natin sila."
One of the Boys writer Arkin Frany, we have to start them young. "It won't destroy their personalities, it will reinforce them. Let them be, let them want what they want, the kids are all right."
The Past and Future of Mulat Sulat
Mulat Sulat began as a project of the sixth batch of graduates of the Friedrich Ebert Stiftung – Philippines' Academy of Political Management, with the full support of the Center for Youth Advocacy and Networking, Inc. The five books, which is their first-ever project that started in 2018, are targeted not only to children, but teachers of public schools and daycare centers who have expressed interest in using SOGIE-inclusive materials in the classroom.
ADVERTISEMENT - CONTINUE READING BELOW
"Teachers are more than willing to use SOGIE-inclusive and SOGIE-oriented materials that you can use in values orientation or values teaching, but cannot afford to purchase them out of pocket," said Del Rosario. "They usually have to pay for other things like chalk or manila paper and other supplies."
Thus, in addition to providing the seed money for the first 100 copies of each book, Mulat Sulat made the books made available to download for free on the group's Facebook page—on the condition that copies are not sold. As a result, through the generosity of different organizations, there are copies of all five books from Ilocos to Zamboanga. Mulat Sulat is looking for more support in order to distribute worldwide, as well as volunteers to translate the stories into different Philippine languages.
"We can change the world of discrimination and stigma one children's story at a time," said Cendaña.
ADVERTISEMENT - CONTINUE READING BELOW
When asked what's next for Mulat Sulat, Del Rosario said that they're focusing on distributing the books, so not much thought had gone into the future yet. However, other authors have expressed their desire to partner with the group and produce storybooks on the plight of farmers or atrocities during the Martial Law era. With these many options for inclusivity across all genders, classes, and religions, we can only hope that the future for the marginalized is a bit brighter than it is today.
All five Mulat Sulat books are available for download through Google Drive. For more information, follow Mulat Sulat on Facebook.
Share this story with your friends!
---
Help us make Spot.ph better!
Take the short survey
More Videos You Can Watch
Load More Stories