(SPOT.ph) Society is not something that is easily talked about, much less studied—especially our own, very colorful one. But Philippine society is exactly what Caroline Hau has tirelessly researched, studied, written about, and of course, lived in. You might be familiar with her works Necessary Fictions: Philippine Literature and the Nation, and The Chinese Question: Ethnicity, Nation, and Region in and Beyond the Philippines, both of which took into question the Filipino nation's narrative.
Now, Caroline Hau's first novel, Tiempo Muerto, dives deep into the complexities of life as a Filipino through the eyes of two very different women: one, an heiress, and the other, the daughter of her childhood nanny.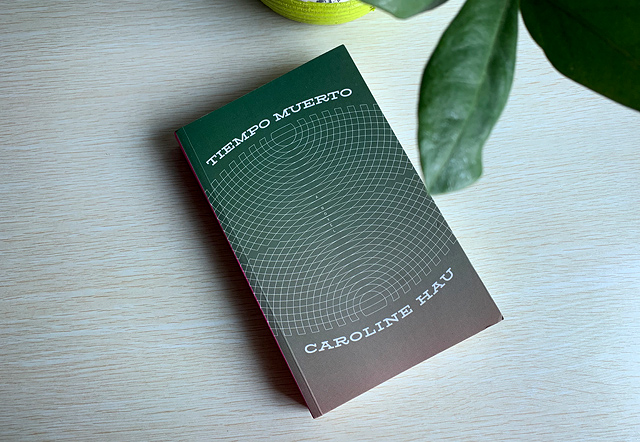 ADVERTISEMENT - CONTINUE READING BELOW
Tiempo Muerto, which literally means "dead time," is what farmers call the period between planting and harvesting; a time when there is no work to be done at a plantation, and all they can do is go somewhere else for a job—if one can be found. Hau's novel tells the story of Racel, a domestic helper in Singapore, who must return to Iloilo when she learns her mother has disappeared from one such hacienda—albeit a fictional one—called Banwa. 
"There was never a moment when people were not aware of time and the demands the plantation made on them: when to rise and eat and work and sleep, when to plant, how long to wait for the cane to grow, when to cut, when to process it into clayed sugar, when to burn the fields, when to leave. No one knew when it was time to die, of course, though some claimed they did," writes Hau of Banwa, in an excerpt from the novel.
ADVERTISEMENT - CONTINUE READING BELOW
Recommended Videos
It is in Banwa that Racel's path once again crosses with Lia's, heiress to the plantation, once her mother's ward, and to some degree, her childhood playmate. They meet once again at Balay Daku, the hacienda's old stone house where they grew up in each other's company. The search for Nay Alma is marred by each of their own experiences, something the story brings to light.
"'Is it true what they say?' I asked. 'That your great great grandfather made a pact with the Devil? That he beat the crucifix so hard the Kristo vomited money?' I asked. Lia smiled." It is in this short, one-sided conversation between a young Lia and Racel that Hau begins to situate their polar experiences. 
"The idea of using the haunted house trope to explore issues of class and gender hierarchies within and beyond the Philippines and to make sense of the real-life horrors Filipinos have had to live with every day appealed to me," says Hau in an e-mail exchange with SPOT.ph. "Our experience of unequal power relations begins at home, in the family, in the relationships between spouses, between parents and children, among children, and, in the case of middle and upper-class Filipinos, between children and parents, on the one hand, and kasambahay and other workers, on the other," she adds.
ADVERTISEMENT - CONTINUE READING BELOW
Clearly, it is a concept that the author has been thinking about for some time, both in her academic work and now in her first novel. "The idea for Tiempo Muerto had been percolating for sometime," explains Hau. "I figured that if I didn't try writing a novel at least once, I never would," she adds.
The author, who was an English studies major at the University of the Philippines, always wanted to write fiction but has been hard-pressed to find the time. "It was—is—difficult to earn a living as a professional writer in the Philippines, so I ended up working in academia. I wrote and published short stories on the side, fully aware that I would much rather write fiction than practice criticism," she adds.
Hau took from her own experience as a "Martial Law baby" to create the world of Tiempo Muerto. It was the suffering of the people during the Marcos dictatorship that inspired her "to delve deeper into our country's troubled history and politics. I decided to set Tiempo Muerto in a fictional island called Banwa, and to tell the story of the island and its people from two different points of view: that of the 'servant' (daughter of the mayor doma and herself an [Overseas Filipino Worker] domestic worker) and that of the 'master' (or rather, mistress)." Hau also notes that while Lia and Racel are "entirely fictitious," some of the "'gossip' about politicians and those 'de buena familia' in this novel are based on documentary sources. I hope the reader has fun guessing who's who."
ADVERTISEMENT - CONTINUE READING BELOW
While a lot has been said, and done, about what it means to be a Filipino, Tiempo Muerto takes on the challenge afresh. Hau reignites several questions about our nation's narrative, leaving it to the reader to decide for themselves whether a maid and an heiress are indeed, equally human—and equally Filipino. 
Tiempo Muerto is currently available through Ateneo Press online, priced at P445. You can also get it at the Solidaridad Bookshop at 531 Padre Faura Street, Ermita, Manila. It will soon be available at Fully Booked branches and the Popular Bookstore at 305 FLP Building, Tomas Morato Avenue, Quezon City.
Share this story with your friends!
---
Help us make Spot.ph better!
Take the short survey
Load More Stories