(SPOT.ph) With the gloomy weather and flights being delayed due to lightning alerts, you can't really hie off to the destination of your dreams. But there's no limit to your imagination, right? With a great book in hand, you can travel to San Francisco and go exploring in Chinatown. You can step into a dystopian land and witness upheavals that will shape its political landscape. You can go back in time and party with Coco Chanel in Paris in the 1800s. Or you can even break free from bad decisions, and welcome yourself to the world of making better ones. This month is all about the great escape, and boy, do we have great picks for you!
Here are books that will set you off on different adventures this month:
Mistress of the Ritz by Melanie Benjamin (U.S. $20.00; roughly P1,020)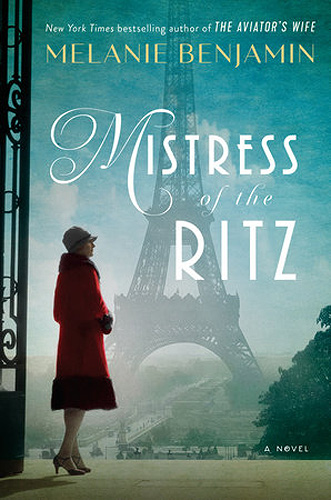 ADVERTISEMENT - CONTINUE READING BELOW
Blanche Auzello is at the height of her game. As the mistress of the famous Ritz hotel in Paris, the American woman can do nothing wrong. She and her French husband, Claude, the Ritz's director, play hosts to the likes of Ernest Hemingway, the Duke and Duchess of Windsor, and Coco Chanel, sweeping their special guests off their feet with glitz and glamor. But their marriage isn't exactly stable, and when the German army invades Paris in June 1940, commandeering the Ritz, their marriage takes an even bigger blow. Secrets that the couple hide from each other pile up, but there is one particular confidence that they share, and it may cost them their lives. Based on true events, Mistress of the Ritz will give you a glimpse of the bravery and fortitude of one woman, and a poignant love story you'll remember for a long, long time.
Available on Amazon.
Amazing Decisions: The Illustrated Guide to Improving Business Deals and Family Meals by Dan Ariely (P862)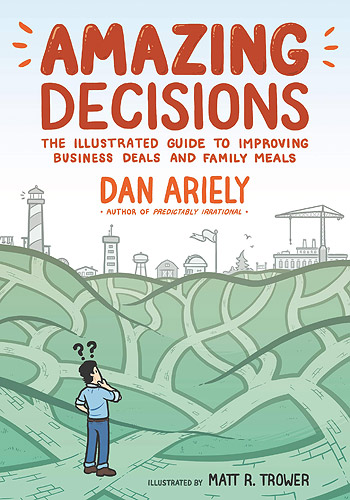 Best-selling author Dan Ariely is back with his signature wit and humor that would make even the most boring topic—like how to improve business deals, for instance—an interesting and lively one. Specializing in decision making, he discusses behavioral economics, neuroscience, and psychology on his latest book, this time a graphic novel. With Matt R. Trower's fun illustrations, we empathize with the narrator, Adam, as he makes decisions with the "market fairy" and the "social fairy" directing his every action. Ariely explains the choices Adam makes, making us see how much better life would be if we have the skills to make better—if not the best—decisions.
ADVERTISEMENT - CONTINUE READING BELOW
Available at Fully Booked.
Wanderers by Chuck Wendig (U.S. $27.59; roughly P1,410)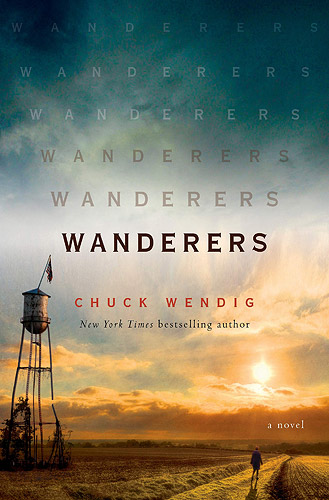 There's something wrong with Shana's little sister. The girl seems to be asleep, but she is walking, lumbering toward an unknown destination. Despite Shana's best efforts, her sister can't talk or wake up. As Shana accompanies her sister on her mysterious journey, several other sleepwalkers from different parts of America join them, with concerned "shepherds" just like Shana attending to their somnambulist loved ones. As the epidemic spreads, threats come from all sides, tearing the nation's beliefs apart. Is the sleepwalkers' destination the key to the mystery? With speculation that may very well be reality, Wanderers will fill you with terror and wonder.
ADVERTISEMENT - CONTINUE READING BELOW
Available on Amazon.
A Prayer for Travelers by Ruchika Tomar (P768)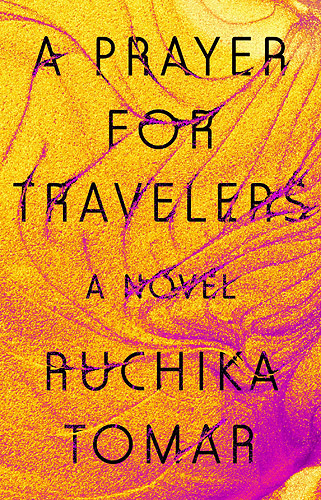 It may not be the best of homes, but to Cale Lambert, the dust-filled town near the California-Nevada border is home, especially with a dear grandfather. But trouble is in the horizon—the old man's health hits a major low when Cale leaves high school, forcing her to begin waitressing at a local diner. Little does she know that her life is about to take a drastic turn: At the diner, she meets Penelope Reyes, a former classmate who now runs mysterious side-hustles. Before long, Cale and Penny are the best of buddies—you won't find one at one place without the other…until one day, Penny just disappears. Cale barges into Penny's trailer and finds it empty, with traces of violence scattered around. Heartsick and worried, Cale decides to cross the desert to look for Penny, hoping to find her best friend.
ADVERTISEMENT - CONTINUE READING BELOW
Available at Fully Booked.
Hungry: Eating, Road-Tripping, and Risking It All with the Greatest Chef in the World by Jeff Gordinier (U.S. $17.74; roughly P905)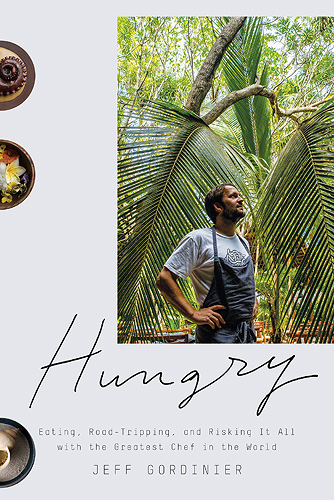 Maybe it was fate, maybe it was destiny—whatever it was, writer Jeff Gordinier was meant to meet René Redzepi, the Danish chef of the restaurant Noma, one of the best restaurants in the world. Redzepi was feeling restive; he had already achieved perfection, and he was in search of a new challenge, something that would once again ignite a spark in him. And so a great journey began. Closing his restaurant and with Gordinier in tow, Redzepi set off to find the most heavenly taco in Yucatan jungles, sailed in the Arctic Circle for the best sea urchins, and searched for sandpaper figs in Sidney. As Gordinier chronicled the adventure, you'll see the world through the famous chef's eyes, as he foraged for the best flavors and endless possibilities.
ADVERTISEMENT - CONTINUE READING BELOW
Available on Amazon.
Natalie Tan's Book of Luck and Fortune by Roselle Lim (P768)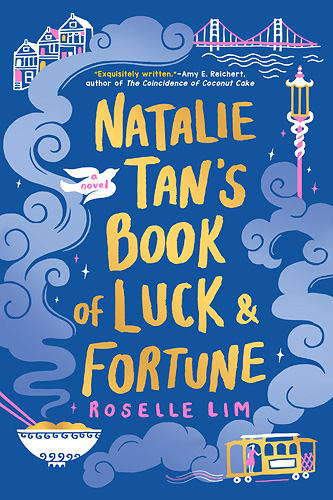 It's been seven years since Natalie Tan has last been home. Home is Chinatown in San Francisco, and she is shocked to see how the place has lost its sparkle. Stores and restaurants have been shuttered, and there are not as many locals or visitors as she remembers. But that is none of her business; she is there to give her mother a traditional Chinese funeral—her mother who was against her dream of becoming a chef, causing Natalie to storm out and stay away for almost a decade. Now that she's back, a surprise blows up in Natalie's face: she's the proud owner of her grandmother's restaurant—the restaurant that once drew crowds just by the delicious aroma of its food. A seer thinks Natalie can bring back the magic of the restaurant, but first, she must cook three of her grandma's recipes to help three people. But is Natalie ready to invest her life and heart again in a place that she had chosen to escape?
ADVERTISEMENT - CONTINUE READING BELOW
Available at Fully Booked.
The Great Unexpected by Dan Mooney (P768)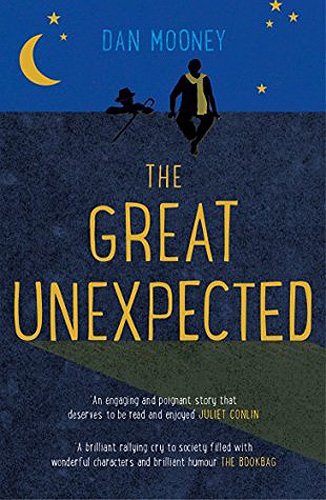 Joel doesn't take kindly to being told what to do, especially by the staff of the nursing home he lives in. He hates being bossed around about when to eat, take his medication, and even when to sleep! He's had enough of life, and is secretly plotting a particular method of escape. Just when he's putting the final touches on his plan, along comes his new roommate, a retired soap opera actor called Frank. Flamboyant and boisterous, Frank can't be any more different from grumpy, cantankerous Joel. Yet the two men strike a friendship, and Joel tells Frank about his plan. Frank proposes a different plan instead, and they both break out on a great escape, gleefully finding new purpose in fresh beginnings.
ADVERTISEMENT - CONTINUE READING BELOW
Available at Fully Booked.
We Set the Dark on Fire by Tehlor Kay Mejia (U.S. $10.99; roughly P560)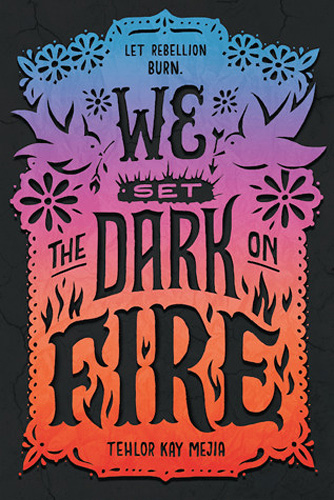 The upright citizens of Medio believe that a decent man should have two wives: a Primera and a Segunda. The Primera is the husband's perfect partner, the intelligent wife who plans and plots alongside him as he furthers his political career. The lovely, emotional Segunda makes his home beautiful, and provides him with children. For young ladies to become coveted Primeras and Segundas, they have to go to the Medio School for Girls, and Dani is the best Primera in her class. When she lands the most eligible bachelor in the island, with her archenemy Carmen as the Segunda, things get complicated—especially since Dani doesn't have the right to be there in the first place. Coming from the land beyond the border wall, where people die of poverty and hunger, Dani's parents snuck her into her present world with forged papers. And now rebels have caught wind of her, and are recruiting her as a spy against her husband. What is Dani supposed to do, defend her new standing in society or fight for her old world? And what is this fiery feeling blazing in her heart for Carmen? Filled with daring and forbidden romance, this YA novel will have you guessing until the end.
ADVERTISEMENT - CONTINUE READING BELOW
Available on Amazon.
The Sol Majestic by Ferrett Steinmetz (P934)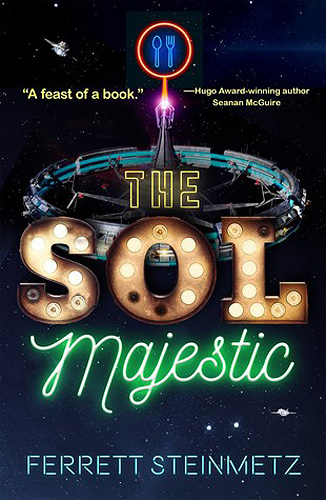 Kenna is determined to fulfill his parents' dream: to be the celestial one percent's advisor. An aspirational teen guru, he is penniless, aimlessly traversing the stars. But his luck takes a turn for the better when he wins a free meal at The Sol Majestic, the galaxy's most famous restaurant. Now he can rub elbows with the elite and give them samples of his one-of-a-kind coaching! But his plans are derailed when it turns out that his free dinner will possibly bankrupt The Sol Majestic. Dismayed but undeterred, Kenna solicits the help of his friends: a celebrity chef with the ability to teleport and an ingenious mistress of disguise, just to name two. Will Kenna get what he wants? Or will he never achieve his life's quest? Take a hilarious romp through the galaxy with Kenna and his buddies in this heartwarming, food-filled trip of a read.
ADVERTISEMENT - CONTINUE READING BELOW
Available at Fully Booked.
The Last Leonardo: The Secret Lives of the World's Most Expensive Painting by Ben Lewis (U.S. $18.98; roughly P970)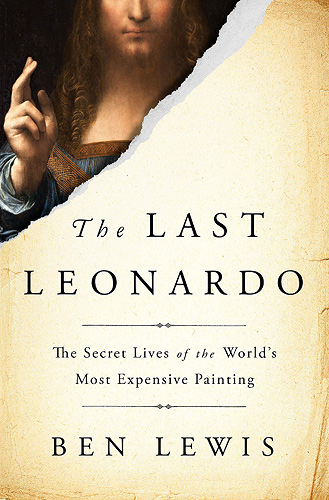 Leonardo da Vinci's oil painting, the Salvator Mundi, was sold for U.S.$ 450 million at an auction, making it the most expensive painting in the world. The thing is…well, it's possible that it's fake. For hundreds of years, art dealers have combed the world for the painting. Similar works done by the master's assistants in the 16th century were found, but the original by da Vinci remained elusive—until Christie's auction house claimed possession of it. But some experts are in doubt. To shed light on the matter, author Ben Lewis investigates, embarking on an adventure in his hunt for the truth. Lewis provides an exclusive peek into the machinations of the art world, distinguishing fact from fiction, and reality from myth. Fans of The Da Vinci Code will enjoy digging into this one.
ADVERTISEMENT - CONTINUE READING BELOW
Available on Amazon.
Share this story with your friends!
---
Help us make Spot.ph better!
Take the short survey
More Videos You Can Watch
Load More Stories