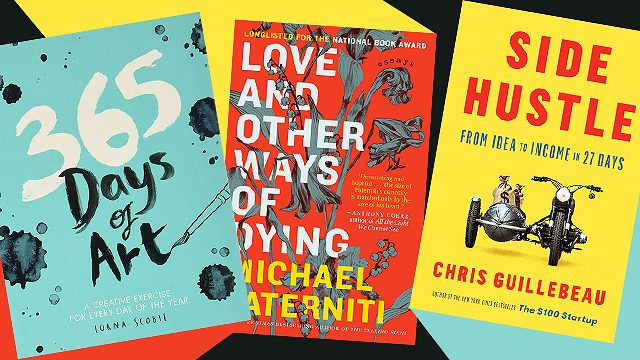 (SPOT.ph) A new decade is upon us and while most are busy writing down resolutions they hope to keep, you may want to look into a couple of books that may just inspire you to make the most of the new year/decade. Not particularly looking forward to going back to work? There's a guide for maintaining your Zen and dealing with difficult officemates! Thinking of getting into art or finally nailing minimalism? We've got you covered. From books on art and starting a side hustle to intriguing memoirs and a collection of empowering speeches—we've got the right mix of must-reads that are worthy to be stacked in your next "to read" pile.
Get started on your 2020 reading list with these books:
Love and Other Ways of Dying: Essays by Michael Paterniti (P816)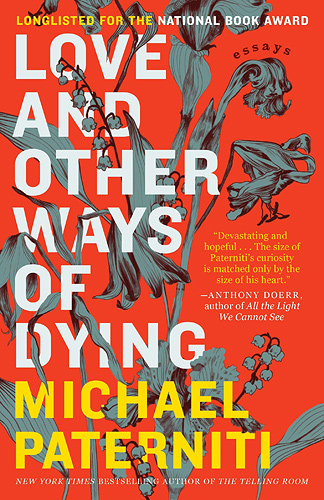 ADVERTISEMENT - CONTINUE READING BELOW
A collection of essays that author Michael Paterniti has written over the past 20 years, Love and Other Ways of Dying explores a variety of subjects and tragic events that let you in different slices of life. The diverse stories are prime examples of literary journalism that attempts to make sense of love and loss. Each essay is masterfully written andexpertly crafted—taking you on a journey that evokes emotions.
Available at Fully Booked.
365 Days of Art: A Creative Exercise for Every Day of the Year by Lorna Scobie (P909)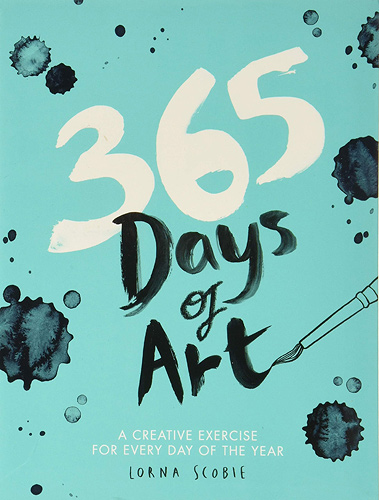 Whether it's coloring, doodling, or sketching—letting our creative juices flow is a good way of de-stressing in the middle of a busy work day. However, given our demanding to-do lists, it can be difficult to squeeze in even just a few minutes practicing art. 365 Days of Art aims to help you nurture your creativity through daily exercises that will challenge you to draw the simplest of lines and be more mindful. This journal/book features beautiful hand-lettering and captivating watercolor illustrations with encouraging prompts that will spark your creativity—inspiring you to draw, write, paint, and more.
Available at Fully Booked.
The Stranger in the Woods: The Extraordinary Story of the Last True Hermit by Michael Finkel (P457)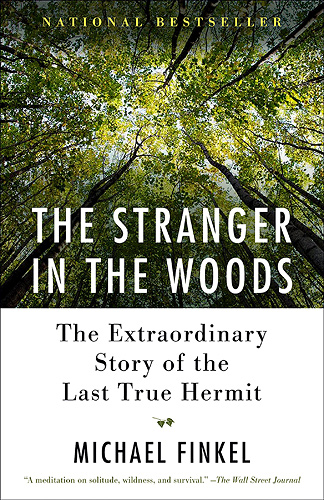 ADVERTISEMENT - CONTINUE READING BELOW
A gripping story about a man's seclusion and isolation from society, this book sheds light on what it means to survive while asking the important question of what makes a good and meaningful life. Get to know real-life hermit, Christopher Knight, and relive his journey of hiding from civilization for 27 years. A real, eye-opening page turner, the book explores a core human instinct to connect with the natural world.
Available on Amazon.
Stillness Is The Key by Ryan Holiday (P763)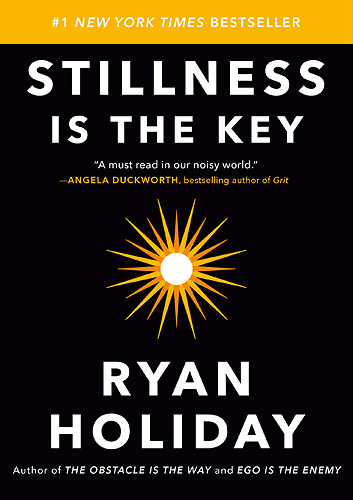 ADVERTISEMENT - CONTINUE READING BELOW
Feeling restless and uninspired? A copy of Stillness Is the Key might just be what you need. In this book, Ryan Holiday hopes to teach readers that "stillness is not mere inactivity, but the doorway to self-mastery, discipline, and focus." We're all guilty of taking on so many tasks, aiming to accomplish as many goals as we can in a short period of time—but we end up feeling exhausted and burned out. While it's completely okay to be driven, it's equally important to not overwork ourselves. Drawing inspiration from Stoic and Buddhist philosophy, Ryan Holiday has outlined a path that shows how slowing down can lead you to success.
Available on Amazon.
Side Hustle: From Idea to Income in 27 Days by Chris Guillebeau (P675)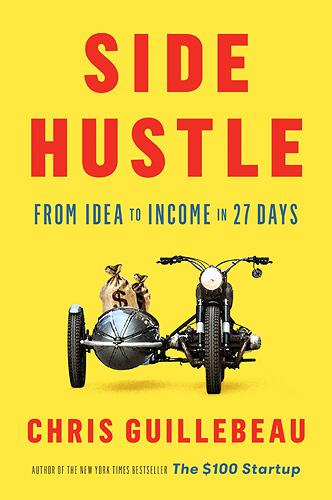 ADVERTISEMENT - CONTINUE READING BELOW
Say yes to extra income with this handy guide! They say today's generation are all about taking on side hustles. Aside from the 9 to 5 jobs we busy ourselves with, many of us are taking on projects on the side—whether it's turning a hobby into a business or turning a passion into an income generator. But how do you do it successfully? Chris Gullibeau has prepared a roadmap that will help you launch and make money from your side hustle in just a month without sacrificing the security of a full-time job. 
Available at Fully Booked.
Strange Planet by Nathan W. Pyle (P484)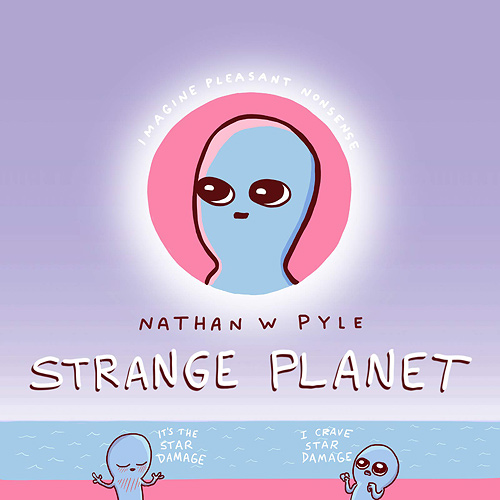 ADVERTISEMENT - CONTINUE READING BELOW
If you're a fan of the Instagram account, then you need a copy of this book. Strange Planet features new illustrations that present an endearing yet laugh-out-loud look at the full life cycle of the planet's inhabitants. Get a copy for the laughs and scroll through the pages after a long day so you can banish all the bad vibes.
Available on Amazon.
The Japanese Table: Small Plates for Simple Meals by Sofia Hellsten (P1, 494)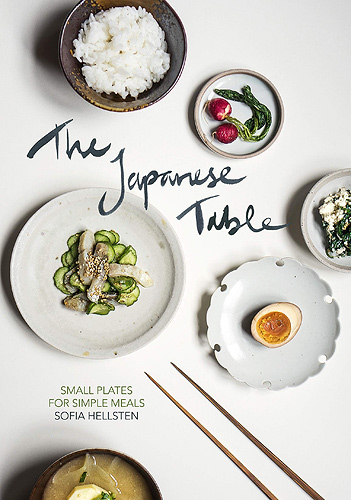 ADVERTISEMENT - CONTINUE READING BELOW
Who doesn't enjoy a filling bowl of ramen or a satisfying serving of juicy katsu? Japanese cuisine has charmed palates all over the world, and we're sure you've tried cooking up a Japanese feast at home. The cuisine is appreciated because of its uniqueness, simplicity, and the eating rituals and habits that come with its unique heritage. This book celebrates just that as well as the practicality of Japanese home cooking that's based on the "one soup, three dishes" tradition called Ichiju-Sansai, in which each ingredient is considered like royalty. 
Available on Amazon.
The 5AM Club: Own Your Morning. Elevate Your Life. by Robin Sharma (P641)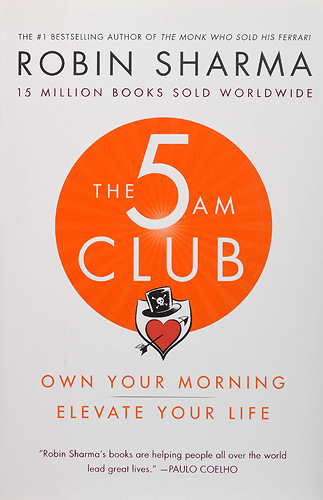 ADVERTISEMENT - CONTINUE READING BELOW
Not a morning person? Maybe it's time you start making the most of your mornings by considering a routine that can help maximize your productivity, achieve good health, and maintain your serenity. Robin Sharma shows that owning your morning can help you feel more inspired and focused, while allotting time for self-reflection and exercise.
Available on Amazon.
That Will Never Work: The Birth of Netflix and the Amazing Life of an Idea by Marc Randolph (P816)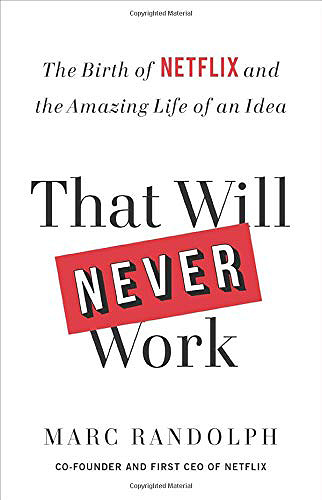 ADVERTISEMENT - CONTINUE READING BELOW
Don't dismiss your crazy ideas and out-of-this-world concepts—one of these may just change the world. In this engaging must-read, Marc Randolph takes us through the birth of Netflix and how grit, instincts, and determination can lead to groundbreaking success. Whether you love Netflix or not, you will definitely pick up a nugget of wisdom or two from this book. Always scared of speaking up during brainstorming meetings? It's a good first step in getting your ideas heard.
Available on Fully Booked.
When Less Becomes More: Making Space for Slow, Simple, and Good by Emily Ley (P960)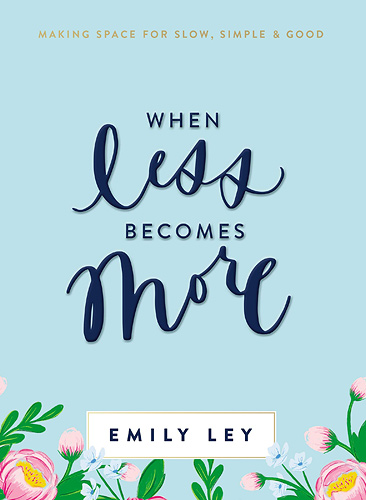 ADVERTISEMENT - CONTINUE READING BELOW
Obsessing on the number of likes you've received on social media this year? We get caught up with hearts and comments most of the time that we forget to be present in the moment. In this book, Emily Ley hopes to teach readers how to make true connections and how to say yes to the good stuff. From focusing on community and loving bonds to prioritizing treasures and real friends—When Less Becomes More is just what you need to live a more inspired and purposeful life.
Available at Fully Booked.
Share this story with your friends!
---
Help us make Spot.ph better!
Take the short survey
More Videos You Can Watch
Load More Stories