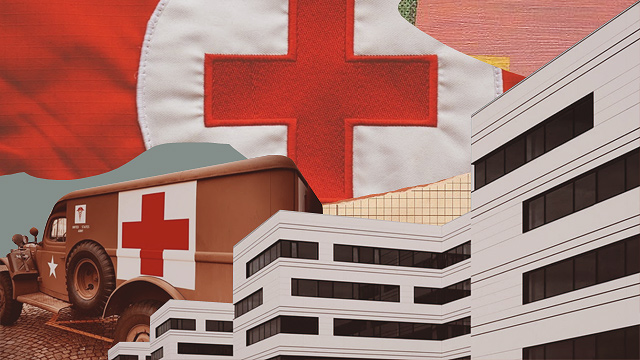 (SPOT.ph) 2020 is bringing in a lot of changes—whether you like it or not. One thing that's sure to make a difference this year is the hike in premium contributions for members of the National Health Insurance Program under the Philippine Health Insurance Corporation. Certain members will now have to pay a rate of 3% of their monthly salaries from the previous 2.75% rate. The rate is scheduled for a 0.5% increase every year till 2025; by then, it will be at 5%. We're sure you have a lot of questions—especially since this is about your hard-earned money and the health of the nation—so we round up a few key factors you should know about the hike.
ADVERTISEMENT - CONTINUE READING BELOW
Here's what you should know about the hike in Philippine Health Insurance Corporation (PhilHealth) contributions:
How much will my PhilHealth contributions cost now?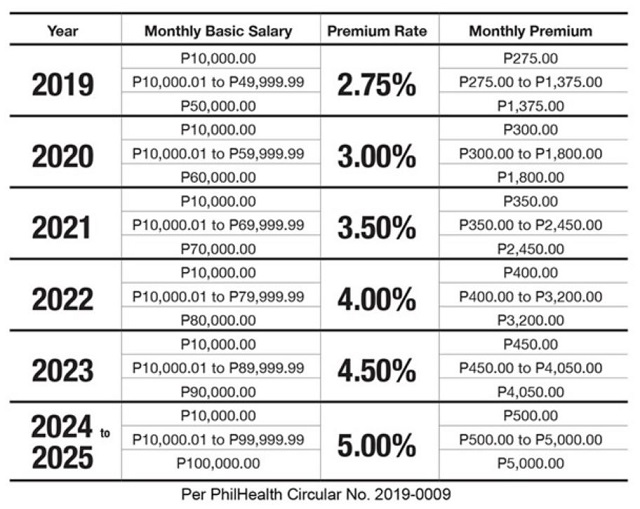 As mentioned above, 3% of your monthly salary will now go to PhilHealth; that portion will increase by 0.5% annually until 2024. By 2025, it will have reached the 5% limit set by the government. Just note that this rate applies to all direct contributors who are part of the National Health Insurance Program (NHIP). Direct contributors are, well, to put it simply, those with jobs. This covers those who are self-employed, employed by a company, kasambahays, practicing professionals, and Overseas Filipino Workers.
The income floor, or the minimum salary figure PhilHealth will base contributions on, is fixed at P10,000 during the entire five-year period for the hike, while the ceiling is slated to increase by P10,000 annually from P50,000. This means that for anybody with a salary lower than the set floor amount, "contributions are computed using the minimum threshold; while those who earn the set ceilings/limits shall pay premiums based on the set ceiling," according to a statement by PhilHealth.
Meanwhile, contributions of self-paying members, professional practitioners, and Overseas Filipino Workers will be based on their monthly earnings, still subject to the same contribution rates. These members will be in charge of paying to PhilHealth, so to ensure accuracy, additional papers will be required to prove the declared income. These include income tax returns received by the Bureau of Internal Revenue, affidavits, or contracts for those employed abroad.
For households that employ help, the Republic Act 10631 (a.k.a. the Kasambahay Law) applies. Under the law, employers will be in charge of paying for the premium contribution of a kasambahay if their monthly salary is below P5,000. Househelp with salaries above the amount will take on an equal share of the contribution.
ADVERTISEMENT - CONTINUE READING BELOW
Why hike up contributions in the first place?
While the new rates officially took effect on December 7, 2019—15 days after the publication of Circular 2019-0009—the actual deductions will be felt in your January 2020 payslip, seeing as that's your payment for the previous month. PhilHealth's Circular 2019-0009 officially calls for, and sets the hike in premium contributions, in compliance with the R.A. 11223, a.k.a. the Universal Health Care Act of 2019.
The Universal Health Care (UHC) Act was signed in February of 2019, and calls for a "systemic approach" to universal health care in the Philippines. The act was put in place to "ensure that all Filipinos are guaranteed equitable access to quality and affordable health care goods and services," according to the circular. But perhaps the biggest concrete change it brings is that, under it, all Filipino citizens are automatically enrolled into the NHIP.
ADVERTISEMENT - CONTINUE READING BELOW
Since every Filipino is a member, missing your contribution doesn't mean you get evicted from the program—you're still given health care, but you will have to pay your "debt" with interest. The unbilled premiums will be added to a 3% interest rate, compounded monthly, "for employers, sea-based OFWs, and kasambahays," while a maximum interest rate of 1.5% will be added for "self-earning members, professionals and land-based migrant workers," according to a statement by PhilHealth. No worries, though, as this condition will only be effective starting January 2020.
Back to the UHC Act. Section 7 states that "individual-based health services shall be financed primarily through prepayment mechanisms such as social health insurance, private health insurance, and [health maintenance organization] plans to ensure predictability of health expenditures." It is this specific mandate that prompted the PhilHealth contribution hike.
Where will my money go?
Ideally, paying more means better health care service not just for you, but for all Filipinos. The NHIP was made to provide "health insurance coverage and [to ensure] affordable, acceptable, available, and accessible health care services for all citizens of the Philippines." With the new contribution scheme, PhilHealth will be more capable of ensuring stability for the National Health Insurance Fund, according to their statement.
ADVERTISEMENT - CONTINUE READING BELOW
In more concrete terms, the state agency has guaranteed that all Filipinos will be able to avail of more benefits. "Service coverage will include preventive, primitive, curative, rehabilitative, and palliative care. Within two years, there will be the outpatient benefits including drug and emergency services," said the Local Health Insurance Office Central Pangasinan chief Madonna Valdez in a report by the Philippine News Agency. Mental and dental services will eventually be put in, too, added Valdez, as well as a transition package for outpatients.
The UHC Act is slated for full implementation by January 2020, with this contribution hike being just one part of it. As of December 2019, around 108 million Filipinos were part of the PhilHealth program; here's hoping this signals the start of a healthier nation. 
Your guide to thriving in
this
strange new world.
Share this story with your friends!
---
Help us make Spot.ph better!
Take the short survey
More Videos You Can Watch
Load More Stories