10 Reads to Take With You on Your Next Trip
Because a book should always be part of your packing checklist.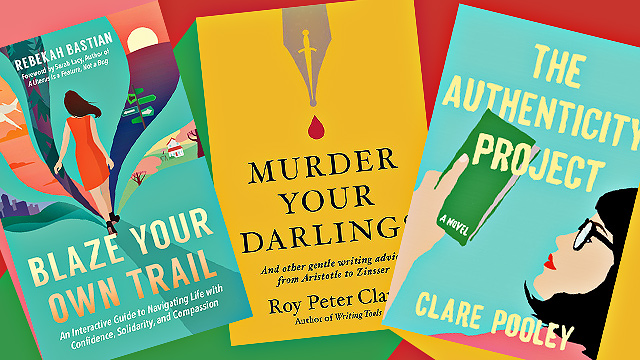 (SPOT.ph) Finally taking that well-deserved vacation by going off on a long trip? While we're pretty sure you'll be busy fussing over your itinerary, all that downtime (be it at the airport or even on the bus) will probably have you itching for good reads!
Scope out these 10 books to keep boredom at bay during your trip:
Highfire by Eoin Colfer (P960)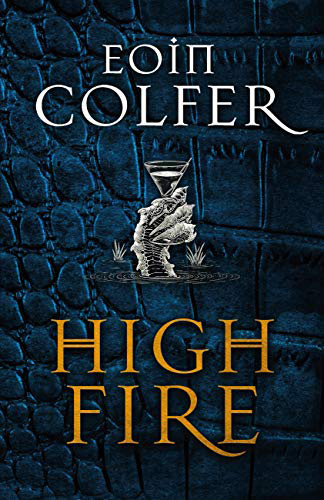 What comes to mind at the mention of dragons? Images of majestic, fire-breathing creatures with incredible wingspans and lashing, spiked tails, most likely. Not a reptile with a fondness for Marlboros, a particular love for Flashdance, and a tendency to hide out in the Louisiana bayous in fear of noisy swamp tour boats. He used to be a terror, this Wyvern, Lord Highfire of the Highfire Eyrie. Now he's merely known as Vern, and when he meets 15-year-old aspiring smuggler Squib Moreau, adventure is in the books once again for the dragon—this time with murders, crooked cops, and lots of swearing.
ADVERTISEMENT - CONTINUE READING BELOW
Available at Fully Booked.
The Girl with the Louding Voice by Abi Daré (U.S. $16.76, roughly P850)
According to 14-year-old Adunni's mother, "louding voice" is the power to speak up for oneself and choose one's own future. But the young Nigerian's father picks her future for her instead—by selling her off to a man who plans to make her his third wife. Adunni runs away only to encounter more misery as a slave. But Adunni is determined to find her louding voice, declaring, "I am not a wasted waste. I am Adunni. A person important enough because my tomorrow will be better than today." With those words, Adunni creates a future for herself, taking up the cudgels for the women who were, are, and will be forced on the same path as hers.
CONTINUE READING BELOW
Recommended Videos
Available on Amazon.
The Authenticity Project by Clare Pooley (P768)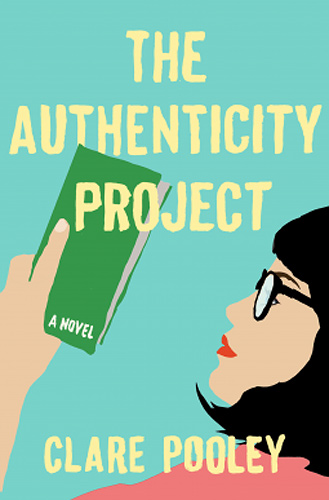 What would you do if you came upon a notebook filled with entries written by different people revealing the deepest truths about themselves? Septuagenarian Julian Jessop leaves such a notebook in a local café, with an entry about his own life. When Monica, who works at the café, finds it, she scribbles down her story, and leaves it at another location. Before long, other people contribute their own truths. One of them is the mommy-slash-social media influencer whose life doesn't exactly reflect her Instagram posts. There's also the addict, whose ultimate goal is to get sober. These strangers find themselves in the café where it all started, setting them on the road to discovering just how true that old adage is, how the truth does set one free.
ADVERTISEMENT - CONTINUE READING BELOW
Available at Fully Booked.
Crooked River by Douglas Preston and Lincoln Child (U.S. $15.09; roughly P763)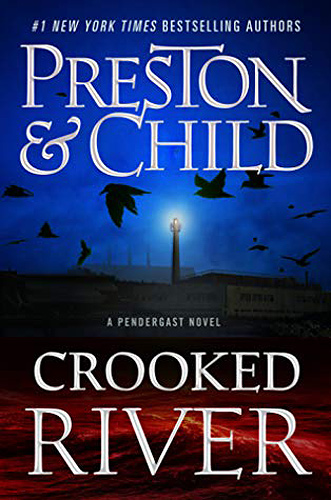 First, let us introduce you to FBI agent Aloysius Pendergast. The elegant, eccentric agent (who has the intriguing power to choose his own cases—and of course selects the strangest, most baffling ones) is facing a particularly bizarre case: on the shores of a tranquil resort town in Florida, a number of shoes had turned up, brought by the tide. This is curious in itself, but what makes it doubly perplexing is that every shoe has one rotting human foot inside it. Hooked by the mystery of the feet and their accompanying shoes, the good agent works overtime to solve the case—encountering bumbling officers, a rising body count, and a dangerous adversary determined to see him dead. Will the tide change for Pendergast? It might, if only he doesn't already have one foot in the grave!
ADVERTISEMENT - CONTINUE READING BELOW
Available on Amazon.
Blaze Your Own Trail: An Interactive Guide to Navigating Life with Confidence, Solidarity, and Compassion by Rebekah Bastian (P910)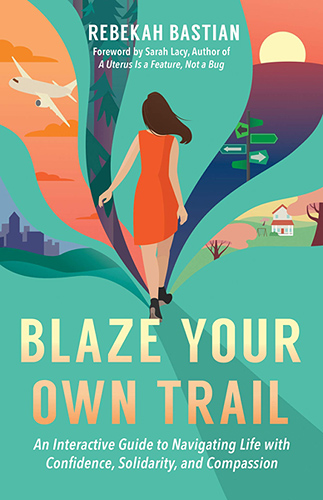 Remember the choose-your-own-adventure books that were so popular when we were kids? If you adored them, you'll enjoy Blaze Your Own Trail by thought leader Rebekah Bastian. It may not involve aliens or vampires, but it does include storylines a modern woman faces, such as career changes, raising children, and relationship dilemmas. Every path you take will lead to understanding yourself better, showing you that a non-linear journey in life is one that should be embraced and celebrated.
Available at Fully Booked.
Djinn Patrol on the Purple Line by Deepa Anappara (U.S. $18.53, roughly P930)
Nine-year-old Jai is obsessed with reality police shows. Living in a big Indian city, he dodges people, rickshaws, and dogs streaming into narrow market lanes while casting longing glances at the sweets on display and plays with his friends, Pari and Faiz. When children go missing in their neighborhood, Jai decides to exercise his investigating skills—picked up from his favorite shows—and ropes Pari and Faiz into solving the mystery. Little did the three know that what starts out as innocent play would change their lives forever.
ADVERTISEMENT - CONTINUE READING BELOW
Available on Amazon.
When We Were Vikings by Andrew David MacDonald (P768)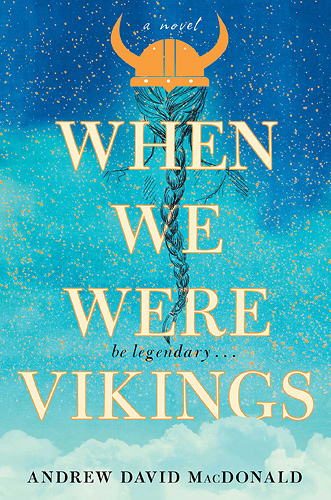 Born with fetal alcohol syndrome—a condition that includes brain damage and growth issues due to exposure to alcohol in utero—Zelda is under the care of her older brother, Gert. Gert is barely managing to keep the two of them financially afloat, and when the opportunity to earn more money arises, he grabs it. The thing is, it's not exactly a job to boast about; as a runner for a gang, Gert deals with shady matters and even shadier people. Meanwhile Zelda has her own concerns, including getting intimate with her boyfriend, Marxy, dabbing, and living by the Viking credo. When she finds out what Gert has gotten himself into, she resolves to save him, Viking-style.
Available at Fully Booked.
In the Land of Men: A Memoir by Adrienne Miller (U.S. $21.43, roughly P1,084)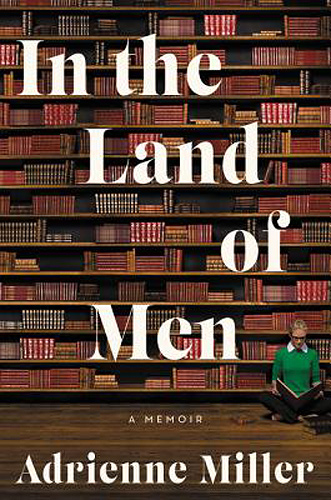 ADVERTISEMENT - CONTINUE READING BELOW
Adrienne Miller started out as a 22-year-old editorial apprentice at GQ. It was the nineties, and females working in a magazine such as GQ was scarce. At 25 years old, she switched magazines, landing a plum post at Esquire. As the first female literary editor of Esquire, she had to deal not just with agents and writers, but also with a lot of egos. As she navigated her way through the industry, she met David Foster Wallace, and a professional and personal relationship blossomed between them. A powerful memoir about finding one's place in a mostly-male industry, In the Land of Men is a testament to a woman's strength and perseverance in a man's world.
Available on Amazon.
Murder Your Darlings: And Other Gentle Writing Advice from Aristotle to Zinsser by Roy Peter Clark (P1,296)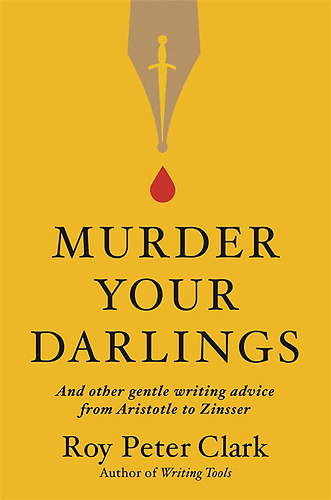 Planning to write your masterpiece while you're on your vacay? Read Murder Your Darlings first! More than just a compilation of writing advice ranging from Aristotle to Strunk and White, this handy manual contains explanations and even more tips corresponding to each piece of advice. Roy Peter Clark, mentor to Pulitzer Prize winners, explains in each chapter how such lessons from each of the original authors has helped him develop both as a writer and a teacher. A valuable guide to writing, this book deserves a slot in your bookshelf—right there next to your copy of Strunk and White.
ADVERTISEMENT - CONTINUE READING BELOW
Available at Fully Booked.
Little Gods by Meng Jin (U.S. $19.59, roughly P991)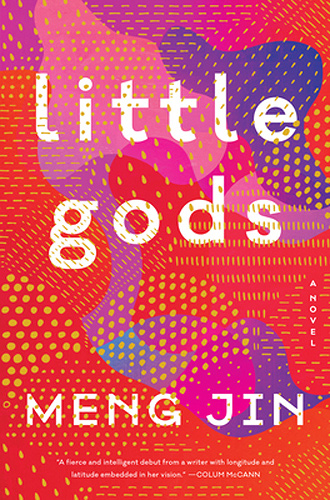 Bearing her mother's ashes, Liya flies from America to China. Little does she know that this land that has always been foreign to her is where she would get to know her mother better. Her mother, Su Lan, is an enigmatic, brilliant scientist who gave birth to Liya in a Beijing hospital during the Tiananmen Square massacre. This is the land where her mother's mysterious past and her own present will intersect, where her memories of Su Lan will be shared by two other individuals, one of them the father she never knew. As Liya delves into the missing parts of her mother's past, she unravels the story that Su Lan took pains to hide from her daughter.
Available on Amazon.
Share this story with your friends!
---
Help us make Spot.ph better!
Take the short survey
Load More Stories