This Antipolo Community Kitchen Shows How Bayanihan Is Done in the Time of a Pandemic
Barangay Calawis needs your help.
(SPOT.ph) "It is a war against hunger." This is how barangay kagawad TJ Malvar describes the quarantine situation in Calawis, a remote town tucked into the foothills of the Sierra Madre mountains in Antipolo, Rizal. The measures currently in place are meant to minimize and hopefully end the spread of COVID-19—but with a transport ban and home quarantine in effect, most of Calawis' daily wage earners have been left with no income.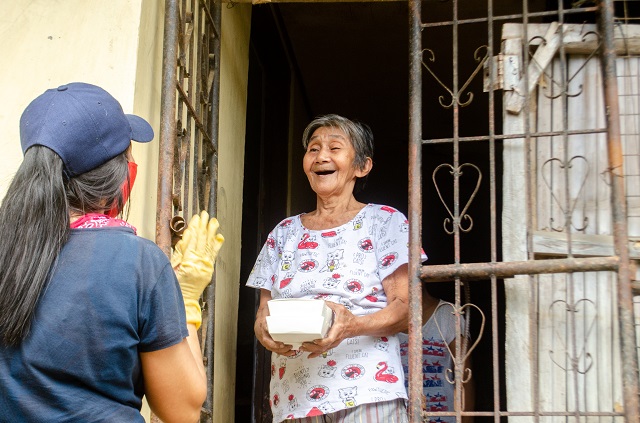 With most of Calawis' folk left at a loss on where to get their next meal, Malvar and the rest of the community have set up PUSOKitchen, a community kitchen that was first opened on March 25, and as of April 1, has provided 9,239 meals to their people. It's been a good first few weeks, but with the quarantine extended until April 30, the future isn't as certain.
ADVERTISEMENT - CONTINUE READING BELOW
One Kitchen, One Community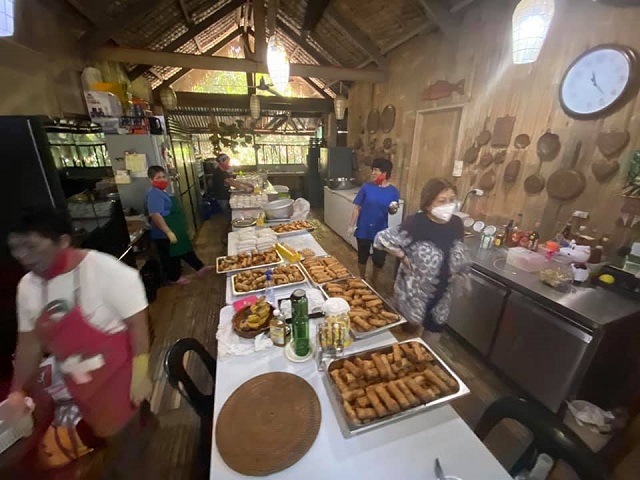 CONTINUE READING BELOW
Recommended Videos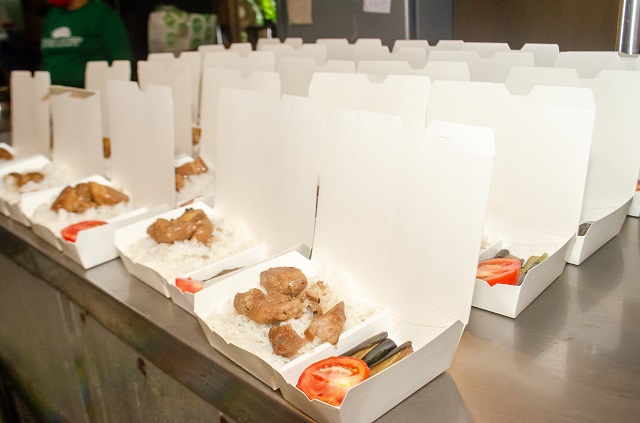 Malvar estimates that there are around 1,800 families in need of help in Barangay Calawis. "Calawis is the poorest and most remote barangay in Antipolo City," explains the kagawad. "Before the lockdown, access was already difficult, but now it is virtually impossible to get to our residents," he adds in an online conversation with SPOT.ph. The official census counts 1,500 households in the barangay—15% of whom are part of the Dumagat group that lives in the Sierra Madre—but Malvar says that number swelled as most people making a living elsewhere came home due to the quarantine.
ADVERTISEMENT - CONTINUE READING BELOW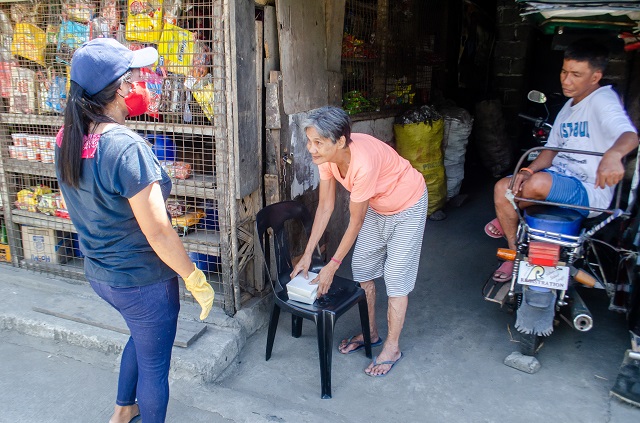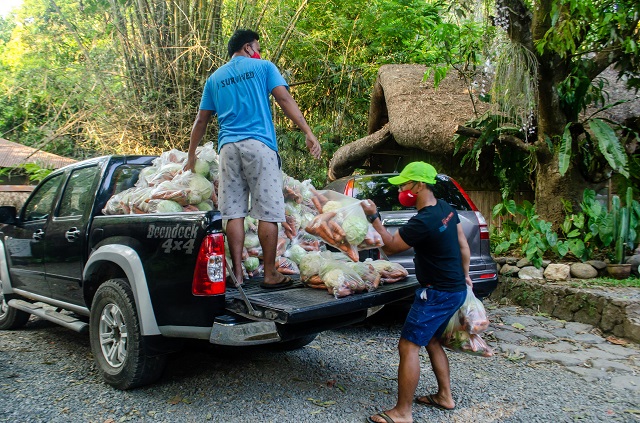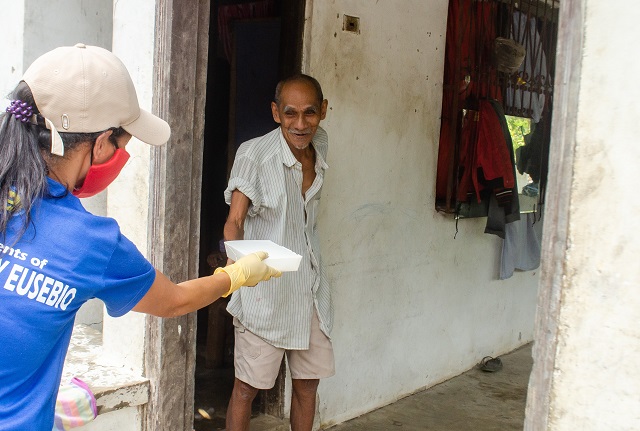 ADVERTISEMENT - CONTINUE READING BELOW
"In the beginning, we were preparing cooked meals for at least 300 individuals a day, with particular focus on senior citizens, pregnant and breastfeeding women, pati underweight children," says Malvar. The initiative has then changed to delivering #PusoGoods—or relief goods—to community members. The kitchen only prepares meals when donated goods are perishable; "Kunyari today, we received a donation from Taters na Turkey burgers, so we will cook them and deliver as cooked meals na."
Calawis was also able to order eight tons of veggies from Benguet which they distributed to the families in the community. "Pero grabe, [ang] eight tons paubos na after about four days. So we are ordering again for next week's distribution," says Malvar. Aside from what their local government has bought, donations have also poured in. From private entities like Jollibee Foundation to non-government organizations like Project Smile and even student organizations from Ateneo de Manila University and University of the Philippines, among others.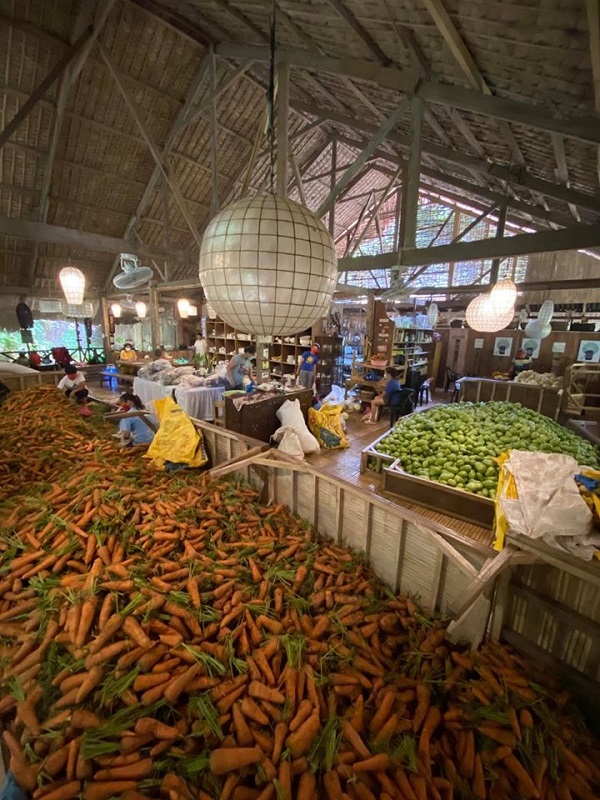 ADVERTISEMENT - CONTINUE READING BELOW
PUSOKitchen has also brought in donations and more from within Calawis. "PUSOKitchen is shaping up to be a 'Whole Community Approach' to disaster relief. Talagang may involvement ang lahat ng community members, both within Calawis and even outside," shares Malvar. Barangay health workers, kagawads, teachers, and more have come in to volunteer for the initiative.
The elementary teachers also brought in around 750 pieces of bread to distribute to community members. "The other day, a pastor from a local church donated five kilos of rice—maliit na bagay lang but it goes to show that we are all capable of giving and that everyone is really looking out for one another," adds Malvar.
The Next Few Weeks
As the kitchen hurdled past the first few weeks of the quarantine, Malvar admits he isn't too confident about the upcoming days. Though the April 30 extension was somewhat expected, "Ang mga taga-Calawis mismo nagsabi na pag nagutom na ang tao, dadami raw talaga ang mga nagnanakaw."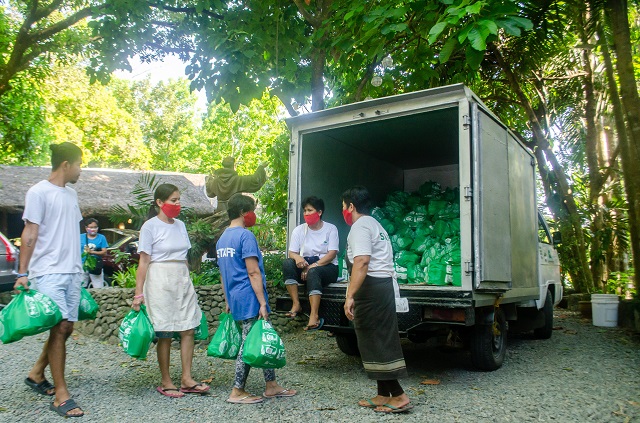 ADVERTISEMENT - CONTINUE READING BELOW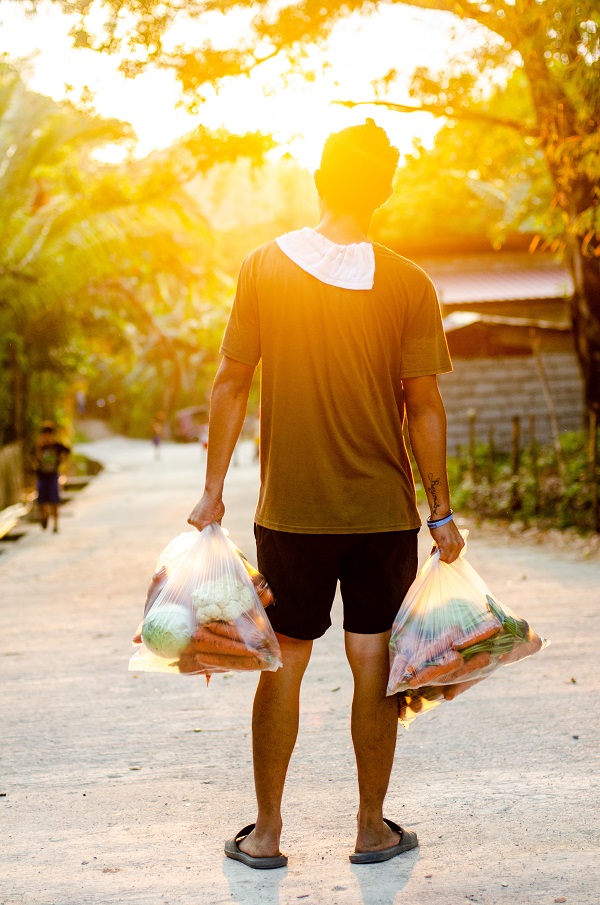 Donors are also becoming hard to come by, explains Malvar, as their resources may have already been drained by the first wave of donations. "It's very tricky managing resources kasi indefinite itong crisis. But our objective talaga sa PUSOKitchen is to make our community feel na aside from our government, may mga tao rin na nagmamalasakit sa kanila."
PUSOKitchen aims to operate and continue providing food for people for at least two more months. Malvar knows they'll really have to stretch their budget, but he's hoping the spirit of giving continues, and not just where PUSOKitchen is concerned. "Donate to either our operations or other similar efforts kasi talagang all hands on deck ang kailangan. In a period where people are so restless and helpless, donating is really something to think about."
How You Can Help
PUSOKitchen is headquartered at "Loli's Kitchen"—Loli being Baby S. Malvar, TJ's mother—located at the Mount Purro Nature Reserve in the same barangay. The reserve is operated by Malvar's family, who has lived there for close to 30 years. Aside from the community, PUSOKitchen is also backed by the Malvar brothers: TJ, who is a doctor; Toton, who is the nature reserve's manager; and Tojun, a lawyer. The nature reserve is also part of the Mount Purro Nature Reserve Foundation Inc., a non-profit organization that aims to aid in the rehabilitation of the Upper Marikina Watershed by empowering the upland communities living within.
ADVERTISEMENT - CONTINUE READING BELOW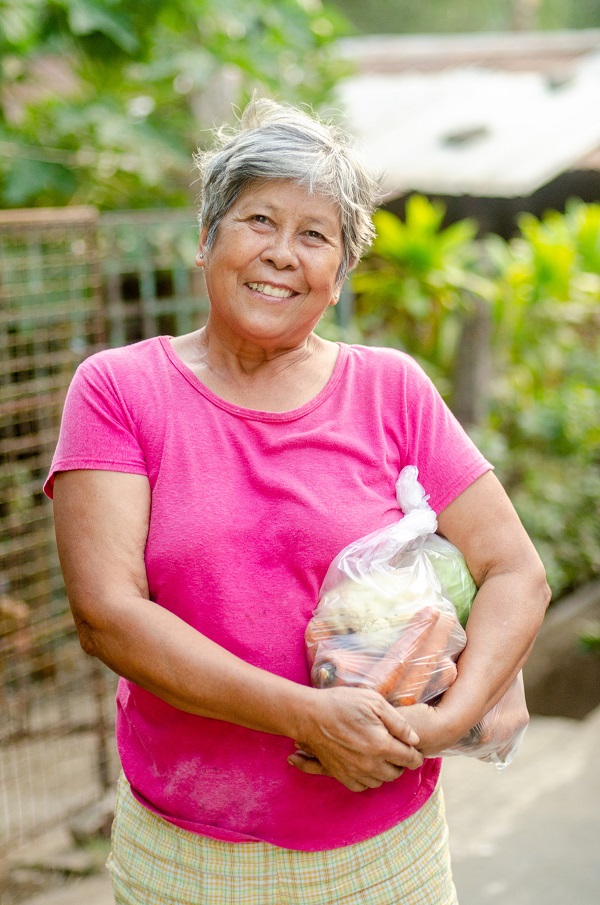 PUSOKitchen aims to raise P3 million—a lofty goal, admits Malvar, but doable. If you'd like to help, check out the bank details below and don't forget to send a copy of the deposit slip to tj@mountpurronaturereserve.com.
MPNR Foundation Inc.
BPI Checking Account
9811 0007 84
You may contact TJ through 0998-544-1019 or Toton through 0917-858-3833. For more information, visit the PUSOKitchen Facebook page.
Share this story with your friends!
---
Help us make Spot.ph better!
Take the short survey
Load More Stories