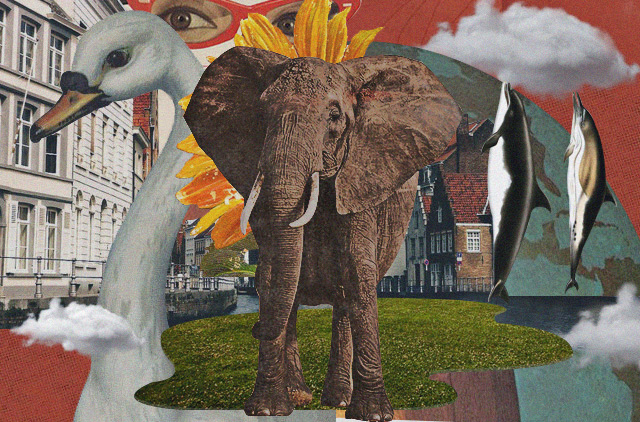 (SPOT.ph) It's an insensitive question, almost. The pandemic has thrust millions of people across the globe into what could be the most devastating point of their lives—the lucky among us have been able to stay, and for some, even continue working at home, waiting for things to blow over. Yet we can't ignore the way it seems the environment has felt our absence, and the strangely positive ways Earth has reacted to a human-free time.
ADVERTISEMENT - CONTINUE READING BELOW
We know you've seen the huge influx of environment-related news since the COVID-19 pandemic prompted nations across the world to go into quarantine. Between all the numbers and headlines, there are seemingly bright spots of pollution going down and animals enjoying themselves in a world without humans. Which leads us to ask, is there actual fact behind the new meme—today's prime philosophical movement, dare we say—going around?
ADVERTISEMENT - CONTINUE READING BELOW
Recommended Videos
You know the one: pictures of random things in nature with captions spewing pseudo-profound statements like, "nature is healing, we are the virus" and "nature just hit the reset button on us." (It's also worth noting that several celebs and influencers have hopped on this train—unfortunately, in an un-ironic manner, but we digress).
ADVERTISEMENT - CONTINUE READING BELOW
On Drunk Elephants and Canal Dolphins
The first few days right after countries started enforcing quarantines and lockdowns to slow the spread of COVID-19 were hard. Clearly, it's still a difficult time, but it seems a different kind of power possessed a few people at the start of the quarantine. Social media was filled with stories of swans and dolphins back in the canals of Venice, Italy; somewhere in Yunnan, China, adorable elephants fell drunk on a village stash of corn wine, poetically falling asleep in a tea garden. All very nice stories—with cutesy pics to boot—and all taken out of context.
ADVERTISEMENT - CONTINUE READING BELOW
Swans are a regular feature in the canals of Burano, a small island near the Venetian metropolitan area, where the photos Kaveri Ganapathy Ahuja—based in New Delhi, India—posted on Twitter were taken. "The tweet was just about sharing something that brought me joy in these gloomy times," Ahuja was quoted as saying in a National Geographic article. "I wish there was an edit option on Twitter just for moments like this," she added, explaining that she had just seen the individual photos floating around.
ADVERTISEMENT - CONTINUE READING BELOW
The dolphins were apparently filmed in the waters of Sardinia, an island in the Mediterranean Sea. And the elephants? The giants are usually spotted in Yunnan province, but a Chinese news report has debunked the story of them drinking corn wine and passing out in such a picturesque manner, according to the same National Geographic article. And as Susan Clayton, a psychology professor at the College of Wooster in Ohio, said, "I think people really want to believe in the power of nature to recover." The morbidity of the times meant people were willing to find, and click and share, any feel-good story they could find.
ADVERTISEMENT - CONTINUE READING BELOW
So What Is Real?
Animals are definitely feeling our absence
While those first few animal-related stories were too good to be true, the next few weeks brought real news of how the environment was taking to more and more people staying at home. Animals really seemed to be taking back urban spaces (or at least wondering where all the humans went): Coyotes howling in the streets of San Francisco, U.S., pumas coming down from the Andes and hunting in Chile's Santiago city, and wild goats overtaking a town in Wales, U.K.
ADVERTISEMENT - CONTINUE READING BELOW
Apart from wild animals though, a few groups who've gotten used to—and depended on—human presence have taken a turn for the worse. Monkeys in Thailand were seen warring after the numbers of tourists available to feed them dropped. A herd of deer in Nara Park, Japan, have taken to foraging for food in nearby cities. And don't even get us started on rats in U.S.' most-urban spots (read: experts predict "cannibalism, rat battles, and infanticide").
ADVERTISEMENT - CONTINUE READING BELOW
And the skies are feeling it, too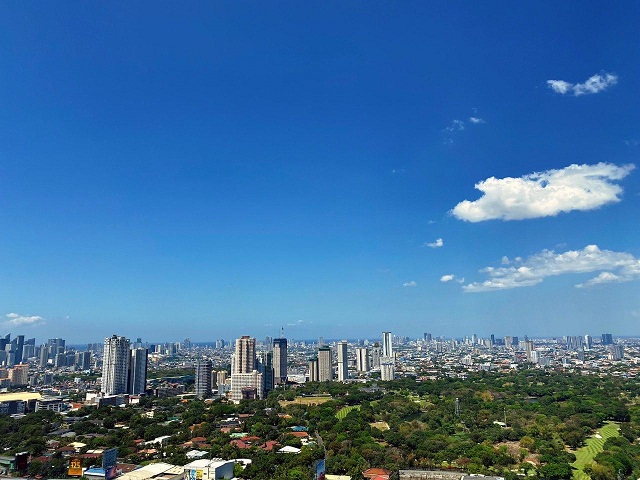 With people staying indoors, there are less vehicles up in the air, on land, and on water—leading to a drop in air pollution all over the world. The views in Metro Manila have not been this great in decades since air quality has gone up. Highly urbanized areas across the globe—India, the U.S., China—have all recorded huge decreases in air pollution as well. With the economy inadvertently slowing down as quarantines force people to live slowly as well, the air quality has changed—but how long will this last? Will the fast-paced industrial, commercial ways of before simply come back—reenergized too, to compensate for lost time—once the pandemic ends?
ADVERTISEMENT - CONTINUE READING BELOW
Scientists from around the globe are taking the current circumstances to see what a world running on a low-carbon economy could look like. "Not to denigrate the loss of life, but this might give us some hope from something terrible. To see what can be achieved," said Paul Monks, a professor of air pollution at the University of Leicester, U.K., in a report by The Guardian. Yet others are also pointing out just how short-lived this pop of green might be. As Rob Jackson, chair of the Global Carbon Project, argued in a CNBC report, companies that are hurting now due to the pandemic may push back or cancel climate-friendly projects.
"There are different ways to live; We might not need as much as we thought we needed," said Katharine Hayhoe, a climate scientist and professor from Texas Tech University in a CNBC video. There are many ways the pandemic has forced new perspectives on us. The changes brought about by the first few weeks of quarantines and lockdowns across the globe give hope that we might be able to redirect the path the world has been going down on for centuries before—perhaps enough to fully heal the world ourselves.
ADVERTISEMENT - CONTINUE READING BELOW
Share this story with your friends!
---
Help us make Spot.ph better!
Take the short survey
Load More Stories