(SPOT.ph) Since COVID-19 hit the rest of the world, we've been hearing the phrase "flattening the curve." This public-health strategy involves mitigation techniques to prevent the daily number of cases from continuously going up to the point that the health-care system breaks down. In this visual representation where the number of days since first case is on the x axis and daily number of cases is on the y axis, a flattening of the curve would merit praise and celebration. U.S.-based New England Complex Systems Institute through EndCoronavirus.org details which countries are beating COVID-19 and which ones need to take action—the Philippines, unfortunately, is part of the latter.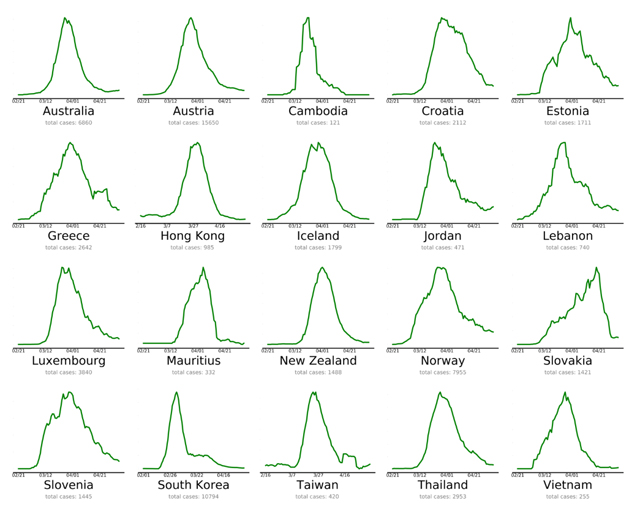 ADVERTISEMENT - CONTINUE READING BELOW
Graphs shown, which plot out daily new cases versus time with a 10-day average, use data from the Coronavirus Resource Center of the Johns Hopkins University School of Medicine as of May 4. Some of the "winning" countries, according to the website, are Australia, Cambodia, Hong Kong, New Zealand, South Korea, Taiwan, Thailand, and Vietnam. Countries that are "nearly there" are France, Germany, Iran, Italy, Malaysia, and Spain. There are 29 countries that need to take action, according to the site. This includes Brazil, Canada, Indonesia, Iraq, Qatar, Russia, Singapore, Sweden, United Kingdom, United States, and the Philippines.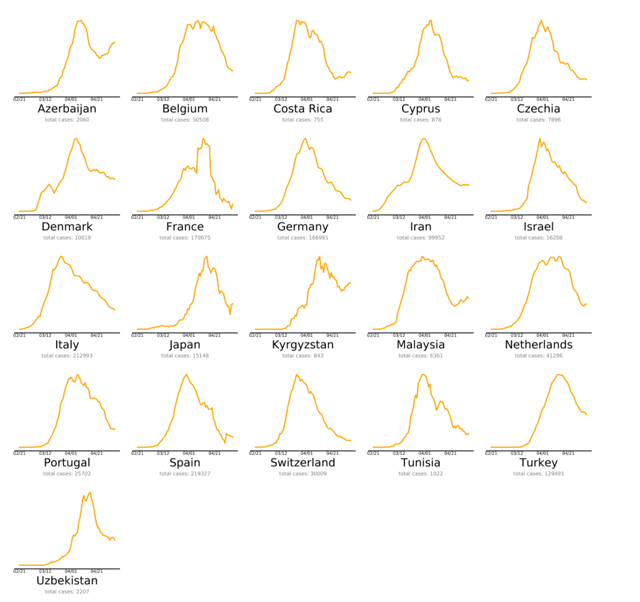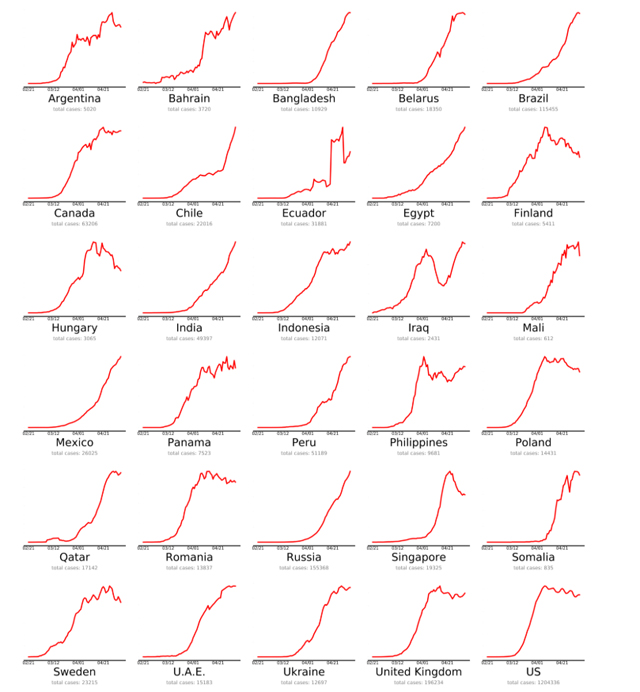 Dr. John Wong, an epidemiologist serving in the Inter-Agency Task Force on Emerging Infectious Diseases, said on May 5 that "the curve has already flattened" in the country. "We already saw that 10 days ago, there was already an improvement in both cases and mortality," he added. But the epidemiologist also said that it's "difficult to predict when the peak will be and how many cases we'll have at the peak," explaining that different models and projections present different numbers.
ADVERTISEMENT - CONTINUE READING BELOW
The New England Complex Systems Institute specifies seven actions to completely "flatten the curve":
Act quickly
Isolate away from home
Strict travel restrictions
Massive amount of testing
Face masks for everyone
Continue practicing social distancing
Don't reopen too early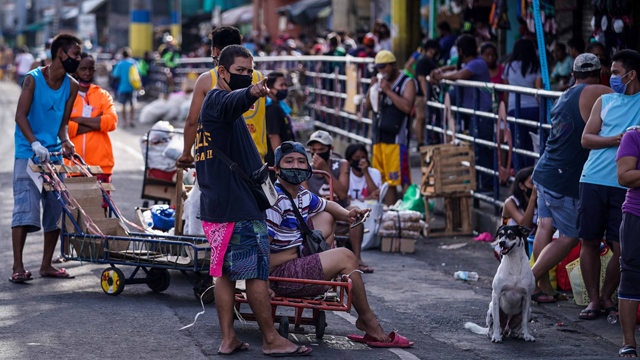 ADVERTISEMENT - CONTINUE READING BELOW
Metro Manila and other parts of the country are under Enhanced Community Quarantine until May 15. Public transportation, including buses, jeepneys, and rail lines, is expected to resume operations on May 16.
As of May 6, 4 p.m., the Philippines has a total of 10,004 COVID-19 cases, with 320 new cases recorded in one day. Only 0.1% of our entire population, which is 119,774 unique individuals out of 106.7 million people, have been tested.
For more COVID-19 news, check out reportr.world.
Share this story with your friends!
---
Help us make Spot.ph better!
Take the short survey
More Videos You Can Watch
Load More Stories