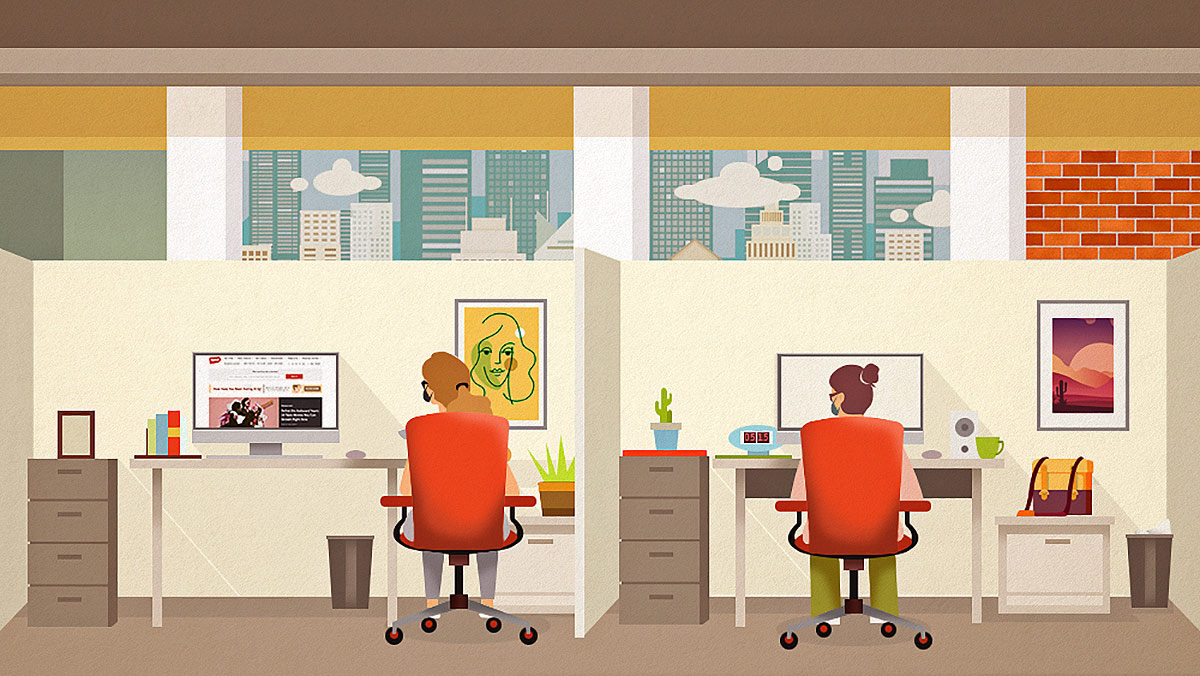 (SPOT.ph) By now, we've more or less managed to adjust to the fact that we can never go back to the way things were. The post-pandemic modern world is going to be fraught with change, from the way we move, the way we shop, and the way we work.
ADVERTISEMENT - CONTINUE READING BELOW
The rows of gray cubicles spelling eternal damnation—we mean, er, office work—fill up practically every glistening skyscraper dotting the skyline of any city. With the adjustments that will have to be made in these strange new circumstances, SPOT.ph talked to Jie Pambid, interior designer and Philippine School of Interior Design's Vice President for Academic Affairs and Dean of Students, about how the office space as we know it is likely to change post-pandemic.
This is how offices will change after the quarantine:
Pantries are no longer for hanging out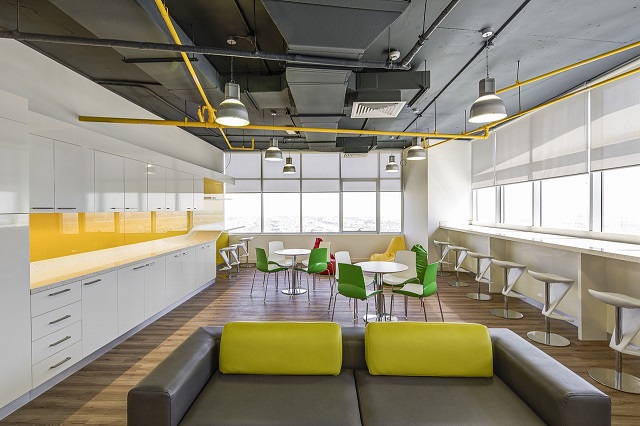 First things first, pantries will no longer be everyone's go-to spot. "Only a limited number of people can use [the pantry] at the same time," Pambid says of his ideal design for a virus-resistant office. While this may sound a little lonely—eating alone is almost unheard of in Pinoy culture—it is necessary to minimize interactions in the office. Under both enhanced and general community quarantine, the official guidelines from the Department of Trade and Industry are even more constricting: there is no eating in communal spaces at all. Looks like we'll have to find some other way to procrastinate!
Virtual meetings will replace physical ones
At this point, we're sure you've made it through a semi-awkward virtual meeting, doing your best not to zone out while staring at your workmates' faces on screen. Well, prepare yourselves because video-conferencing is here to stay. The Department of Trade and Industry (DTI) guidelines push for online meetings when possible, though as Pambid points out, there are some cases where "effective supervision […] entails being meticulously present in the site to make sure that everything is followed to the letter." Bottom line: While there are times when physical meet-ups will still be essential across all businesses, they probably won't be held as often as before.
ADVERTISEMENT - CONTINUE READING BELOW
Open floor plans will have to be rehashed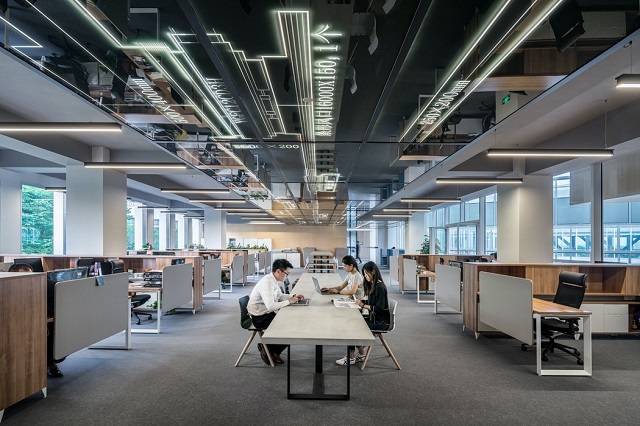 The appeal of a border-free, collaborative space in an office is slowly losing its new-age charm. Under new restrictions, employees must stay at least one meter apart to ensure physical distancing—which isn't exactly easy to follow with an open-floor plan. A "closed system," as Pambid explains, is one where "each employee occupies his or her own cubicle (smallest of which is about 1.5 meters x 1.5 meters)." This closed system "would be more effective in staving off the propensity of the spread of infection," he adds. 
ADVERTISEMENT - CONTINUE READING BELOW
Disinfecting will be part of your morning office routine
Everyone knows plopping down on your seat and getting straight to work is near impossible. Now, your morning routine is sure to take on a few additional steps. Entering your office building will entail having your temperature checked, then a trip to the bathroom to disinfect properly. An area where employees can keep a change of clothes and store the stuff they used while in transport (i.e. umbrellas, tote bags, et cetera) would also be beneficial in keeping possible infection at bay.
Shifting might become the next new trend
Aside from a physical change in the office set-up, work hours will also have to be adjusted since only a limited number of people can be in the space at a given time. In places like call centers, for example, "this layout alone would mean that the employee number would be reduced by half," says Pambid. Of course, since we're sure no company would be interested in laying off half their workforce, shifting is one answer. For the ideal office set-up, Pambid would suggest having half of the employees report for work at one time, alternating with the other half. 
ADVERTISEMENT - CONTINUE READING BELOW
Everything will take twice as much time
Productivity is today's key word—but let's face it, the pandemic has forced everything to slow down, and the same is likely to apply when it comes to operating with all the new safeguards and restrictions. The pandemic has prompted some significant realizations, such as the fact that we don't really need as much as we thought we needed to survive. Adjusting to the new set-up and restrictions will take time, and companies that value their workforce would know that also means helping employees adjust as well as possible so they can function as well as possible, too.
Offices will shrink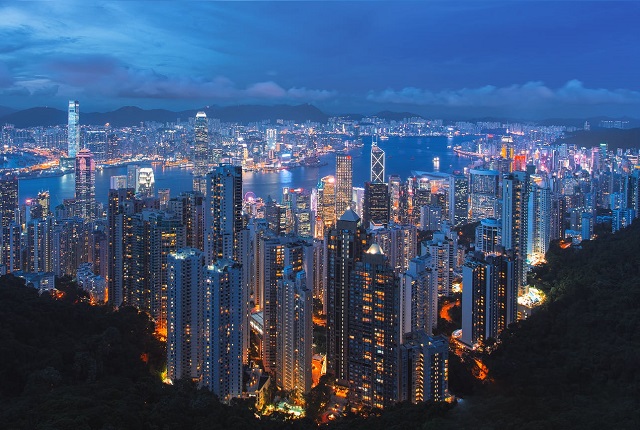 ADVERTISEMENT - CONTINUE READING BELOW
With the decrease in the number of employees present in the offices at a given time, there's really no logical reason for these spaces to stay as big as they currently are. Expansive offices used to be quite the status symbol, but even leading giants like communications company BCW Global are looking to downsize their space. "We won't need as much real estate because more people will start working from home. That's a cost saving, and they become more productive," chief executive officer Donna Imperato told Business Insider.
Ignoring your office mates will now be much easier
One positive side-effect of all these changes is that you'll no longer have to contend daily with people like Karen from the fifth floor. Remote work has its own challenges, especially if you're ill-equipped, but hey, at least you'll have no more annoying co-workers to deal with. Though, of course, this means collaborating will have to go online, too—and your officemates can just as easily ignore you when you need something from them.
ADVERTISEMENT - CONTINUE READING BELOW
Employers will have to up their care factor
Companies must take better care of their workers—otherwise they'll be quite literally flogging a dead horse. Several employers have already stepped up and conducted mass testing for their workers. The DTI guidelines for working under quarantine also state several provisions such as designating a safety officer, providing transportation and accommodation, among others. "The employees can follow and observe rules and guidelines but the reality is, the employer should be able to provide means for employees to be guided accordingly," says Pambid. Plus, not everybody in Metro Manila is equipped for remote work (Hello, world's slowest Internet speeds), so there's a lot to prepare for.
ADVERTISEMENT - CONTINUE READING BELOW
Working from home will be more common
Admittedly, not all employees can work from home. For companies that can, though, remote work will become far more commonplace even after the pandemic's official guidelines change. Global companies such as Google and Amazon have already announced that they will be letting their workers choose whether they'd like to continue working from home or in the office until the end of 2020. Twitter has committed long-term to the idea and given their employees the choice to work remotely "forever." And TBH, who can blame you if you can't wait to say goodbye to your daily commute—especially with how Metro Manila's public-transport situation is shaping up?
Share this story with your friends!
---
Help us make Spot.ph better!
Take the short survey
More Videos You Can Watch
Load More Stories