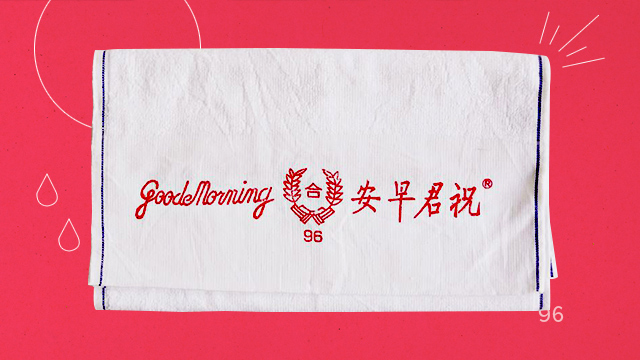 (SPOT.ph) There are many reasons to stan the childhood staple accessory that is the humble bimpo: it's the perfect size to stuff into your shirt's back, it's lightweight and ultra-absorbent—but at some point, we graduate to the heavy-duty, multi-purpose pamunas, the Good Morning Towel. With a length that's just right, superior cotton material, and the practically iconic "Good Morning" greeting, this towel has arguably become a cultural symbol. And with the recent spotlight shone over the abaca face-mask version, we just had to take a deeper look into its origins.
ADVERTISEMENT - CONTINUE READING BELOW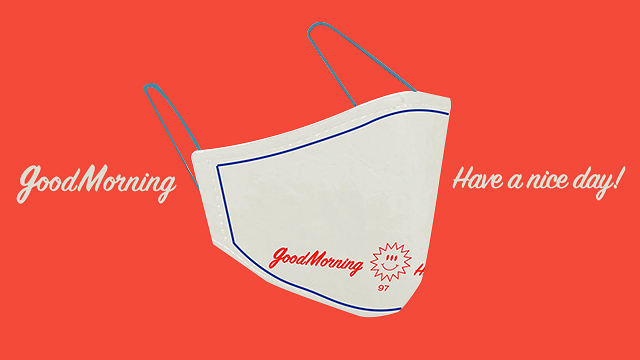 So, what is the Good Morning Towel?
In case you needed a refresher, the Good Morning Towel, a.k.a. GMT, is a utilitarian object used to wipe off sweat from someone's brow, or basically any other surface that needs wiping. It is emblazoned with a bright red "Good Morning" greeting and Chinese characters. We know you've always just assumed it translated to the same morning greeting but in case you're curious, the characters say "Zhu jun zao an," in Pinyin, read from right to left in the traditional Chinese manner. This roughly translates to "Wish you early morning," or essentially a very formal "Good morning" greeting. The number below the logo refers to the size; 96 is the most popular one.
ADVERTISEMENT - CONTINUE READING BELOW
Recommended Videos
The original GMTs are rather thick and made of cotton. A lot of fakes have popped up in recent years—a testament to the towel's popularity, we'd like to think—but can easily be spotted. Fakes are much thinner and while the OG ones have deep blue stitching all around to keep the edges from fraying, the copycat ones don't. Plus, watch out for any misspelled words! 
While there are many other towels available, there's something about the perfect balance of a quality GMT that's hard to beat. The material absorbs well, it isn't too thick, and the size is enough that you can even use it to dry off after you bathe. In the Philippines, you can see them pretty much everywhere: strung around the neck of every jeepney driver and conductor for easy reach, your kitchen is probably wiped down with cut-up rags from these old towels—and who can forget when the bad guys in old-school Pinoy action films wrapped them around their knuckles before a fist fight? But before they became a ubiquitous sight in the Philippines, the GMT was already everywhere in Singapore.
ADVERTISEMENT - CONTINUE READING BELOW
Where did the Good Morning Towel come from?
As early as the 1920s, the GMT was already a staple for folks in Singapore, which was then a British colony. The towel is deeply rooted in their consciousness, with a report in the Straits Times saying this everyday object was "often seen draped over the shoulders of rickshaw pullers and labourers who helped build modern Singapore." It may just be an ordinary towel, strictly speaking, but folks in Singapore see the GMT as a symbol of the hard work their forefathers put in to establish their country.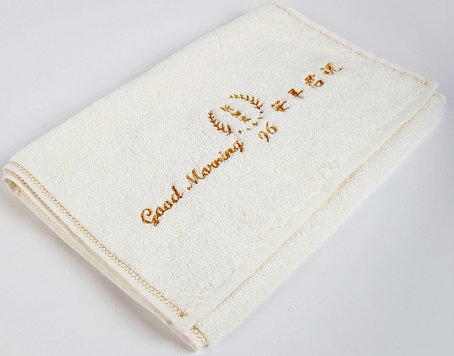 ADVERTISEMENT - CONTINUE READING BELOW
The GMT is locally credited as an icon of Singapore. Upgraded versions of it—plushier, fancier ones with golden embroidery—are even sold as souvenirs. For some, it's quite the retro-chic accessory and has been reborn as pouches, mugs, scarfs, and whatnot. Nowadays, the GMT still holds its place as the multi-purpose towel to have, and is usually used in salons and coffee shops, according to the  Straits Times report. 
Even before the towel made its way to British Singapore, the GMT was already in use in another English colony: Hong Kong. The hub of traders and travelers—essentially a historic seat of commerce—would have no doubt benefited greatly from a towel as practical as the GMT. The exact year hasn't been identified, but some have argued that the design has been around since the late 19th century.
These towels were originally made for the Hong Kong market and were used widely in tea shops and noodle houses. The English greeting was put in place to appeal to the British expatriates who were then living in the colony and were most likely manufactured by an enterprising Chinese factory who saw quite the opportunity. According to one Hong Kong Tea Shop owner, these towels are now made in state factories in Guangdong.
ADVERTISEMENT - CONTINUE READING BELOW
More than a century later, the popularity of the GMT is as strong as ever. You can still spot them at every roadside store, and is still being used by people from all walks of life—for any reason imaginable. 
Hey, Spotters! Check us out on Viber to join our Community, download our cool Sticker Pack, and subscribe to our Chatbot.
Share this story with your friends!
---
Help us make Spot.ph better!
Take the short survey
Load More Stories